This post may contain affiliate links. Exploring new sights is a participant in the Amazon Services LLC Associates Program. As an Amazon Associate, we earn from qualifying purchases linking to Amazon.com and affiliated links.
Free Camping! Doesn't that sound amazing?
Well, if you're here you either love to camp or maybe you actually live full-time in an RV like us. I am sure you have come to notice that camping in many places can either cost you $10 a night for a tent camping site or the upper cost of $110 for a full hook-up RV site.
When you're on a budget, like we always are, finding anything for 'free' is a huge win!
Now, can you imagine being out on the road and spending on average $20 to  $35 for a full hook up for your RV? That's about $1000 a month and for us, that was a month's rent on a 1 bedroom apartment. We moved into an RV to eliminate those costs. We were tired of spending over $1000 a month to live in a 700 sqft apartment. It made us feel stuck and we were working to just pay the basic rent and food. I don't know about you, but for us, that just wasn't worth it.
Therefore finding camping spots for free was a no brainer for us. But how is that possible? Is it possible?
It totally is possible!!
You just have to research it out. Luckily we have put together our knowledge from our research right here for you! Whether you are looking to boondock in your RV, van, car,  or bus aka dry camp or enjoy the week or weekend tent camping.
You can camp for FREE!
Option 1: National Parks
 As of 2019, America has a total of 61 National Parks. The newest national park added to the list is the Indiana Dunes National Park along Lake Michigan. If you're objective or goal is to see them all, just know you only have to go to 29 states and two U.S. territories.
Within these National Parks, you will find the beauty of this Great Nation, amazing Wildlife, Mountains, and Beaches. In order to camp for free, be prepared to boondock or dry camp. National parks do not have the same amenities as RV parks such as your full hookups. That means no running water and no power.
Also, if you are in an RV and plan on finding a spot in a national park to stay it is advised that you plan out your route. Many places in the parks can be tight fits, winding and/or narrow roads. Also, keep in mind the size of your RV, this will help determine where you can go in the park with your rig.
Although camping is 'free', many National Parks may not allow Dispersed Camping, meaning camping outside of a designated campground area. To determine designated campsites there will be fire pit rings and/or picnic tables. Check the website for the park you are going to be visiting to see what that specific park allows and ensure yourself that you know the rules.
What kind of camping is allowed: RV, Tent, Van, Car, or Converted Bus
How long can you camp: The length of dry camping in one site on National Park land is 14 days.
How you can find National Parks and get more details just visit: https://nps.gov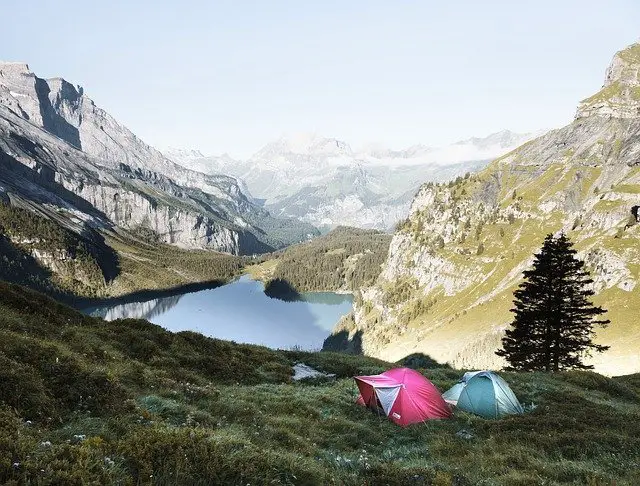 Option 2: Bureau of Land Management or BLM
What is it? BLM or Bureau of Land Management is defined as undeveloped public land. They are great camping spots for your campers who love solitude and enjoys the great outdoors. The majority of camp spots found on BLM is dispersed camping sites.
However, if you're lucky you could find a spot someone has camped before by simple markers like a fire pit ring. Every free campsite on BLM grounds is first come, first serve. This is your true 100% boondocking on remote sites. This allows you to find some hidden gems and explore areas many people don't even think about.
If you don't like the first come, first serve option you can reserve a campsite on the BLM land for a price at recreation.gov.
What kind of camping is approved? RV, Tent, Van, Car, or Converted Bus
How long can you stay? The maximum time one can stay on BLM land is 14 days.
How you can find BLM camp areas: BLM areas include National Wild and Scenic Rivers, Historic Trails, Landmarks, Recreation Trails, and National Wilderness Areas. You can find BLM campsites at recreation.gov
Option 3: Parking Lots & Small Town Venues
There are many different options you can stay at if you are in a Car, Van, or an RV. These are free short-term overnight options and we highly suggest always asking management before spending the night. Another great tip to find free overnight rest areas when traveling in an RV, Car, or Van is to stop by the local Sheriff office.
Also, keep in mind these are free one night stays, so don't set up camp, and leave your slides in (if possible). If you have a fifth wheel, bumper pull, or towing anything keep everything hooked up. Also, always park in the far back away from general parking or traffic.
Here is a list of potential parking lots you could stay overnight at:
Truck Stops
Casinos
Walmart
Nightclubs
Cemetery
Fairgrounds
Parks
Churches
Hotel Parking Lots
RV Dealerships
Cracker Barrel
Movie Theaters
Highway Rest Stops
Big Box Retailers: Sams Club, Costco, ect.
Roadside Parks and Picnic Areas

What kind of camping is approved?: RV, Car, Van,  or Converted Bus …. Sorry no tent pitching
How long can you stay?: 1 night (Depending on Management)
How can you find these spots?: Google Maps or stop by the local Sheriffs office.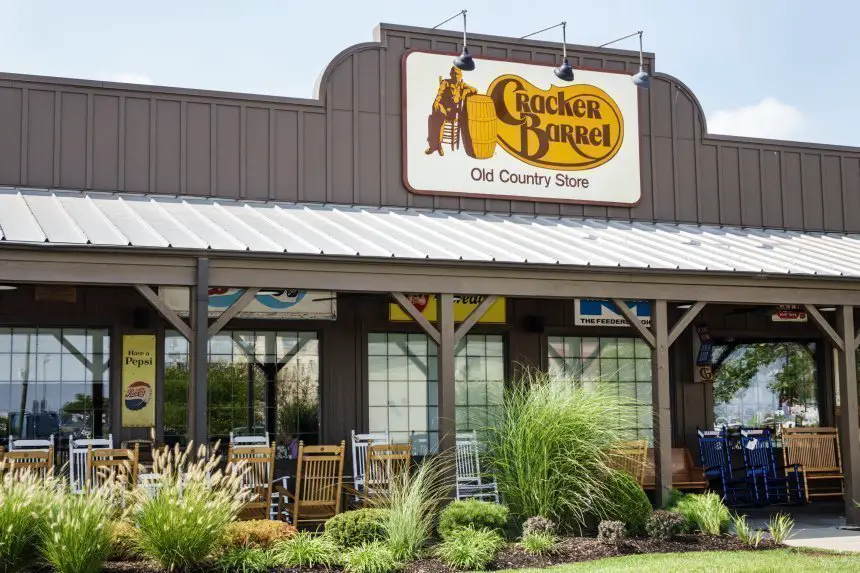 Option 4: Google "Free Camp Spots Near Me"
I know it may seem obvious but I'm serious, sometimes just googling something can bring up places that you never even thought of. For example, I just googled "Free Campsites in Texas" because that is where we live and actually found a free RV site with hookups. Those are completely unheard of, but it has great reviews and can exist anywhere.

Here are some Online Resources to find great camping spots for free:
There you have it! If you enjoy camping, are on a strict budget, and don't mind "roughing" it, then Boondocking aka dry camping is right up your ally. If you have an RV, investing in solar panels is a great idea if you still want electricity and don't want to burn up a loud generator and gas.
To sum this all up, if you don't want to spend over $1000 a month just to stay at the campsite every night, you don't' have too. You can travel the nation and visit all the amazing scenery and not pay a single dime on a site. It does take some planning and adjusting to the Boondocking lifestyle, but the amount of money you will save is amazing.
Pin Me to save for later!