This post may contain affiliate links. Exploring new sights is a participant in the Amazon Services LLC Associates Program. As an Amazon Associate, we earn from qualifying purchases linking to Amazon.com and affiliated links.
2020 has been an interesting year for everyone with all the issues causing travel to be halted.
Cruise lines have shut down and they keep pushing back their sail dates.
Hotels have limited their occupancy.
Flights have presumed to full capacity but under strict restrictions of sanitation and mask coverings
.
Countries have put 14-day quarantines on travelers or shut down to any outside visitors
entirely
.
All this combined has brought many people to buy RV's so they can further their summer travels and avoid staying in Hotels
. These unfortunate events have also allured people in lowering their living costs.
All these reasons could be why RV sales have skyrocketed. New RV owners are growing faster than ever before. 
The inspiration for this post came after a conversation I had with my sister-in-law. She and my brother recently decided to
purchase
an RV themselves.
After shopping at many RV dealerships they found that the industry is in high demand. One dealership, in particular, had 60 KZ Travel Trailers on order and 51 of them were already sold. The used lots couldn't even keep an RV on it for a day before it
was sold
.
This makes me wonder how many New RV owners are starting their RVing journeys for the first time.
Maybe
they need little tips and tricks to make it easier.
If you're visiting our blog for the first time, we have lived in our RV for over two years now. So, you could say we know a bit about RVing. We know how to make it a comfortable transition.
So, let's get into the tips and tricks that you need to learn as a new RV owner.
Tip #1 – Learn to Hook up your RV
When we purchased our RV, we also purchased Husky Sway bars (we have a travel trailer, not a fifth wheel or motorhome). The guys at Route66 in Oklahoma hooked up our trailer for the first time for us and
quickly
ran through it with us.
However
, when we got to our destination we ended up having to watch Youtube Videos on how to unhook and hook up our RV with the Sway Bars
. It takes practice and time to get it down.
At the beginning it took us 30 minutes or more to hook up our RV, but now that we know how it's much easier and quicker.
Also, don't forget your plug, locks, pins, and chains when hooking up your RV.
Make sure the ball
is locked
, the pins are in place, and the chains
are crossed
(it is illegal in some states to not have your chains crossed if you have a travel trailer/bumper pull)
.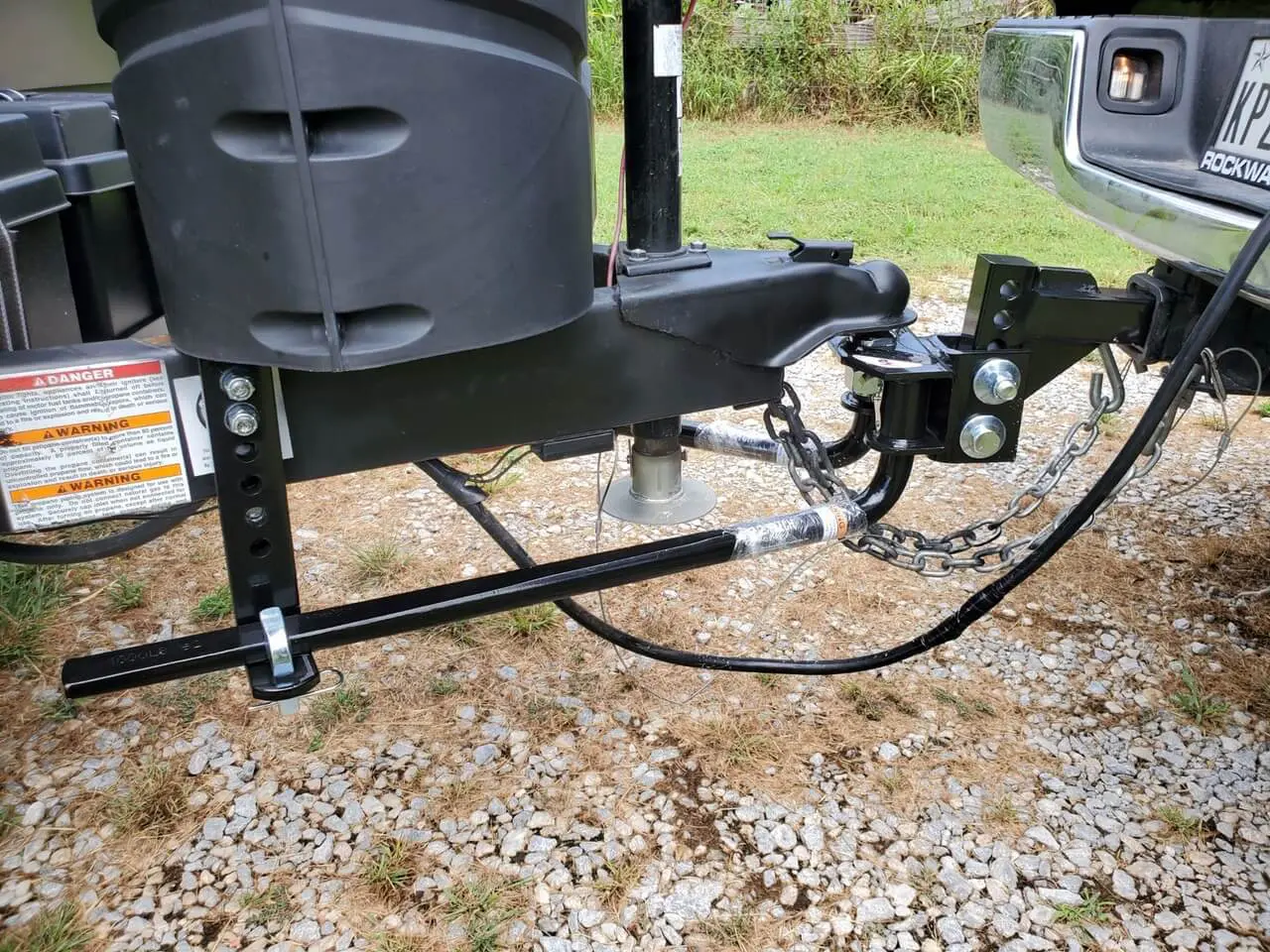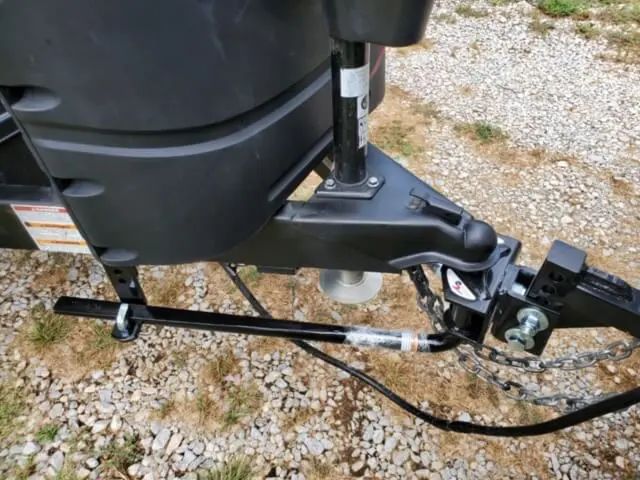 Tip #2 – Drive
Cautiously
Towing an RV of any size requires
additional
safety precautions on the road. As a new RV owner m
ake sure you know your blind spots, give yourself space to brake, make wide turns, and take routes that allow you to clear any bridges

.
I've seen some horrific pictures of brand-new RV's in a ditch because the driver didn't make a wide enough turn. There's also some bad stories of RV roofs
being ripped
off due to not clearing a bridge.
Tip #2.5 – Learn to Reverse
In addition
to driving
cautiously
, you will want to learn how to reverse your new RV. You can take the RV in an empty parking lot and practice there before you hit the RV park or national park.
Also, your reversing methods and maneuvering abilities will be different if you have a fifth wheel versus a travel trailer
. So, having patience and learning is key.
Our Travel trailer is 32 ft long and it is a pain to reverse.
Therefore
, I let my husband do it every time as I'm better as the lookout to keep him from hitting trees or poles.
Tip #3 – Learn your weight capacity
Before you even pick up your RV, you'll want to learn the gross vehicle weight rating (GVWR), dry weight of the RV, and your tow vehicle towing capacity
. Learn how much you can tow and carry inside your vehicle before you reach your max.
We have a Dodge Ram 2500 Diesel that has a towing capacity of 14,000lbs.
Our RV is about 10,000 lbs, so we have room to add items in the truck like dogs, and other camping gear before we reach our capacity
.
Tip #4 – Read your Manual
I'm notorious for trying to figure things out before I open the manuals but reading your manual is important
.
After all, it's a home on wheels, and learning how things work as a new RV owner is essential. Many manuals are online so knowing where yours is and how to access it is important.
Tip #5 –
Purchase
the Needed Equipment
While many RV dealerships will give you a new RV owner starter pack, those items are only the minimal essentials
. There are many more items you will need to
purchase
in order to
stay safe and enjoy your RV trips.
I have provided an entire list of items on a related post here. 
Tip #6 – Learn to level Your RV
There are little sticky green levelers you can
purchase
to stick on your RV. This will make it easier to level your RV if you don't have automatic levelers
.
You will also want to get some leveler blocks just in case you have an RV spot that's really unlevel. You'll want to be able to put them under the tires or stabilizers. 
Important: Always level by the tire's first, before you level the length of the RV. Also, if you have slides level the RV with the slides in, not out.
Tip #7 – Learn your Black and Grey Tanks
As a new RV owner, it's understandable that you may be unaware on how the black and grey tanks work. But learning how they work should be a top priority.
I can't tell you how many stories I have read on Facebook RV groups of people flooding their bathrooms because they didn't release their tanks
. This can cause significant damage if not
properly
cared for.
If you have a washer or an outdoor kitchen learn which tank the water goes to. Depending on the RV, some might release in the Grey tank and some might release in the Blank tank.
Usually, though your Blank Tank
is reserved
for human waste and the grey is for everything else like the sink, washer, and shower water
. Read your manual to locate the release valves and always hook up the sewer hose to the dump before releasing the valves. 
Also, use a tank deodorizer to prevent unwanted smells from the beginning. The best on the market is Happy Camper.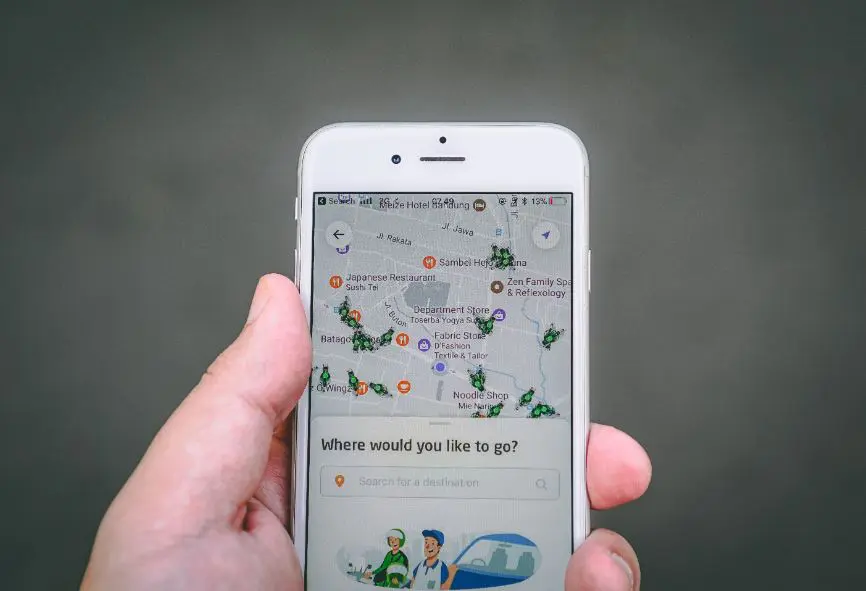 Tip #8 – Plan Ahead
Taking a Road Trip and planning on bringing your New RV, you will want to plan ahead. Figure out where you're going to stay. Many RV parks
require
reservations and some parks fill up months to even a year in advance.
Another thing to plan for is your route. When you're pulling an RV you'll need to make sure you avoid roads or bridges that you can't
easily
drive through. There are apps that will help you plan like
Roadtrippers. Use this code BTR5QTP for a special $5 off!
Tip #9 – a dehumidifier and moisture absorbents
RVs tend to accumulate moisture so having a dehumidifier and moisture absorbents is going to help prevent mold growth
Mold is a huge problem that happens in RVs often, so this is a preventative measure that every RVer does.
Tip #10 – Clean you're A/C Filter once a month
If you want to keep you A/C running, especially during the heat of the summer months, then cleaning your filters monthly is essential.
Ours are pretty easy to clean, we remove them and shake them out outside. Sometimes we clean then with water and let them dry as well.
Tip #11 – Learn Where your GFI and Fuse Box
is located
Usually, the GFI reset plug is in your bathroom, at least that is where ours
is located
. You'll only need to know where this is if you notice other plugs are not working.
This usually means it's
been overpowered
and the GFI prevents damage with the electrical system and will
just
need to be reset
.
You'll also want to know where your fuse box is. If you blow a fuse to your A/C or your lights aren't working, chances are you'll
just
need to change a fuse out. These are pretty cheap and can come in a pack to keep in your RV.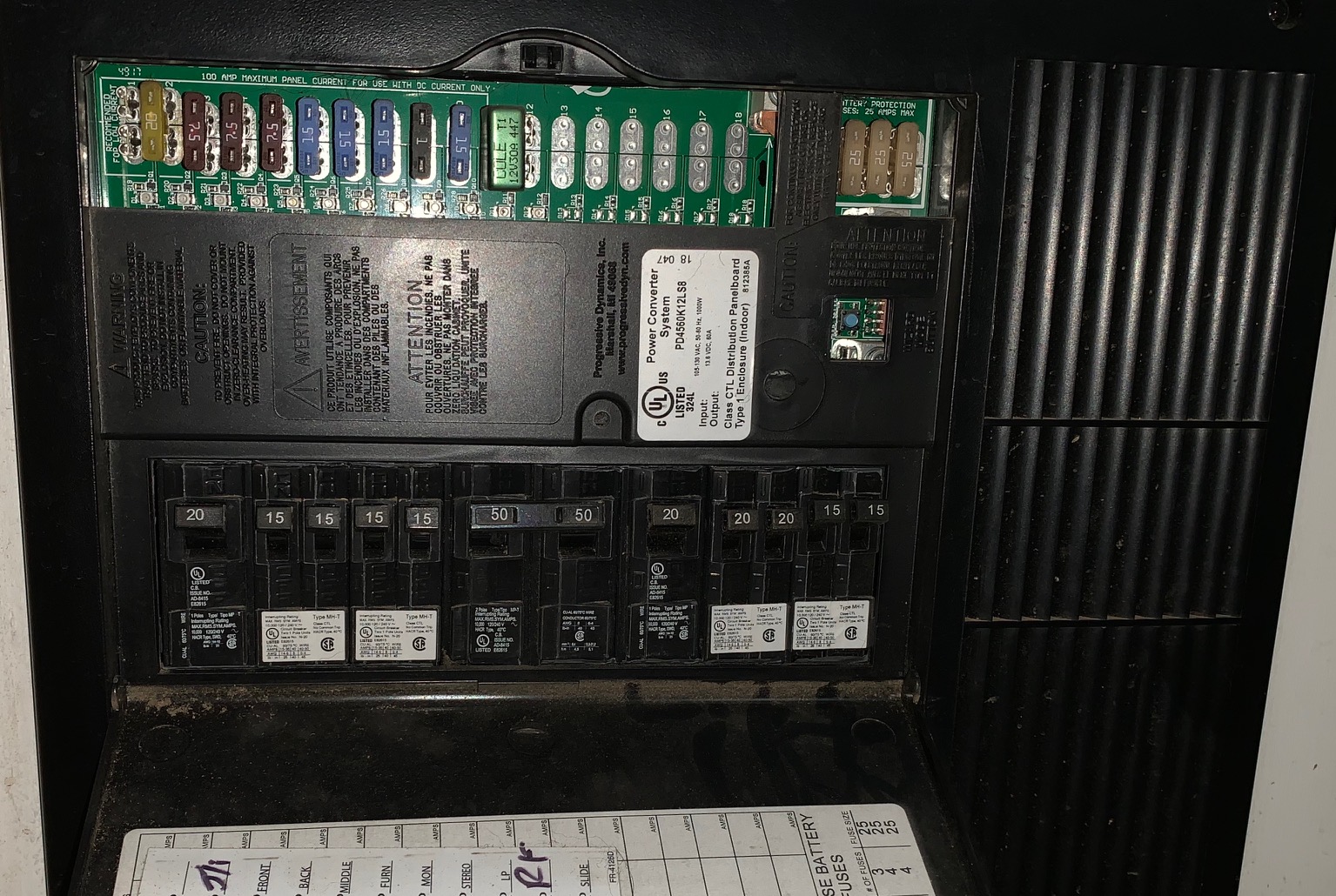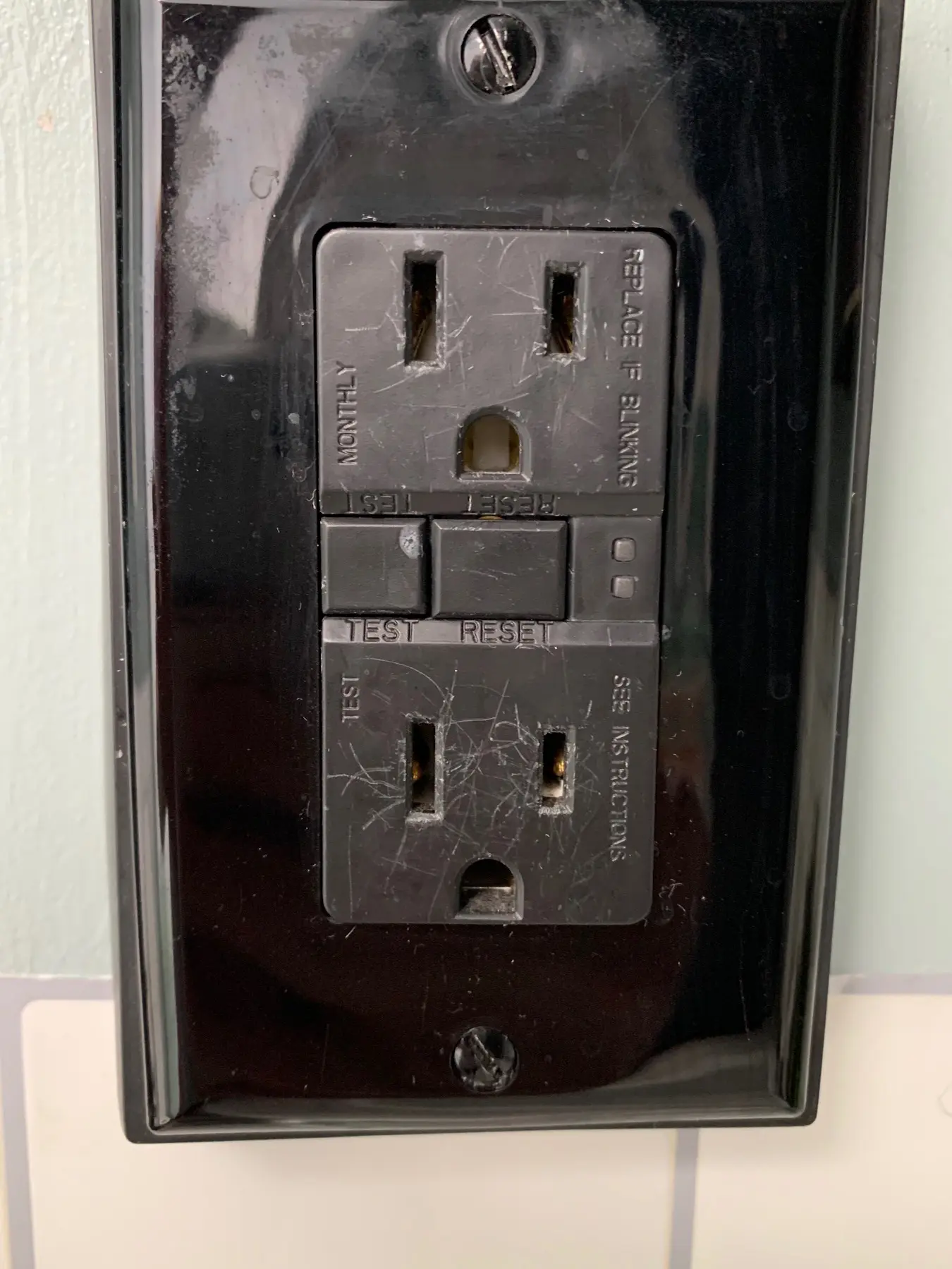 Tip #12 – Learn to hook up your propane
properly
Hooking up your propane
properly
is essential and can mean safety for all parties. The last thing you want to do is fail and have a propane leak.
Propane leaks can be harmful to your health and
potentially
disastrous is there is fire around
.
Our Propane tanks run one at a time, once one is empty, we close the valve and open the other tank. It's easy, but everything must
be learned
.
Tip #13 – Learn to lubricate your slides (if you have them)
If you have slides, it's important to learn how to lubricate the rubber and metal portions.
Lubricating the rubber seals on the slides will keep them from drying out and cracking. This further prevents unwanted leaks when it rains.
Of course, lubricating the metal rods and chains under the slide will keep them from rusting and sticking
.
Tip #14 – Learn to clean your hot water heater
This is important and super easy to do. The reason you want to learn how to clean your hot water heater is that sediment can accumulate at the bottom and you'll need to remove it.
Another reason is if you have an anode rod, you will need to know how to replace them at least once a year.
Tip #15 – HAVE FUN and Stay Safe!!!
I know this seems like a lot of tips and things to learn and remember.
However
, don't let them keep you from enjoying your new RV.
Traveling and Camping in your RV is a great experience for the whole family. They allow you to visit and explore places you may not have considered before RVing.
Owning an RV and taking your RV out for the first couple of times is going to be a learning experience. So, the most important thing you must do is BE PATIENT.
Be patient with yourself, your significant other, and your family as a new RV owner. RVing will become easier the more experienced you get. So, don't expect the first time you go out to be smooth.
These 16.5 tips are for the first time new RV owner that is just getting started. The longer you own your RV there are going to more things you will need to maintain like your roof, seals, etc.
However
, if you
just
purchased your RV then I hope you've enjoyed these tips and HAVE FUN!
Found this Helpful? Pin for later!