This post may contain affiliate links. Exploring new sights is a participant in the Amazon Services LLC Associates Program. As an Amazon Associate, we earn from qualifying purchases linking to Amazon.com and affiliated links.
Planning an amazing family road trip? Well, you're in the right place!
If you're taking a family road trip to a specific destination or doing a roundabout trip, memories are bound to be made.
As a kid, the youngest of 6, we would road trip anywhere we were going because flying was too expensive.
My family road-tripped to Arizona, California, Colorado, Nevada, New Mexico, Tennessee, and Oklahoma. We even rented an RV in Alaska and drove around for a couple of weeks. That was a long and eventful road trip I will never forget.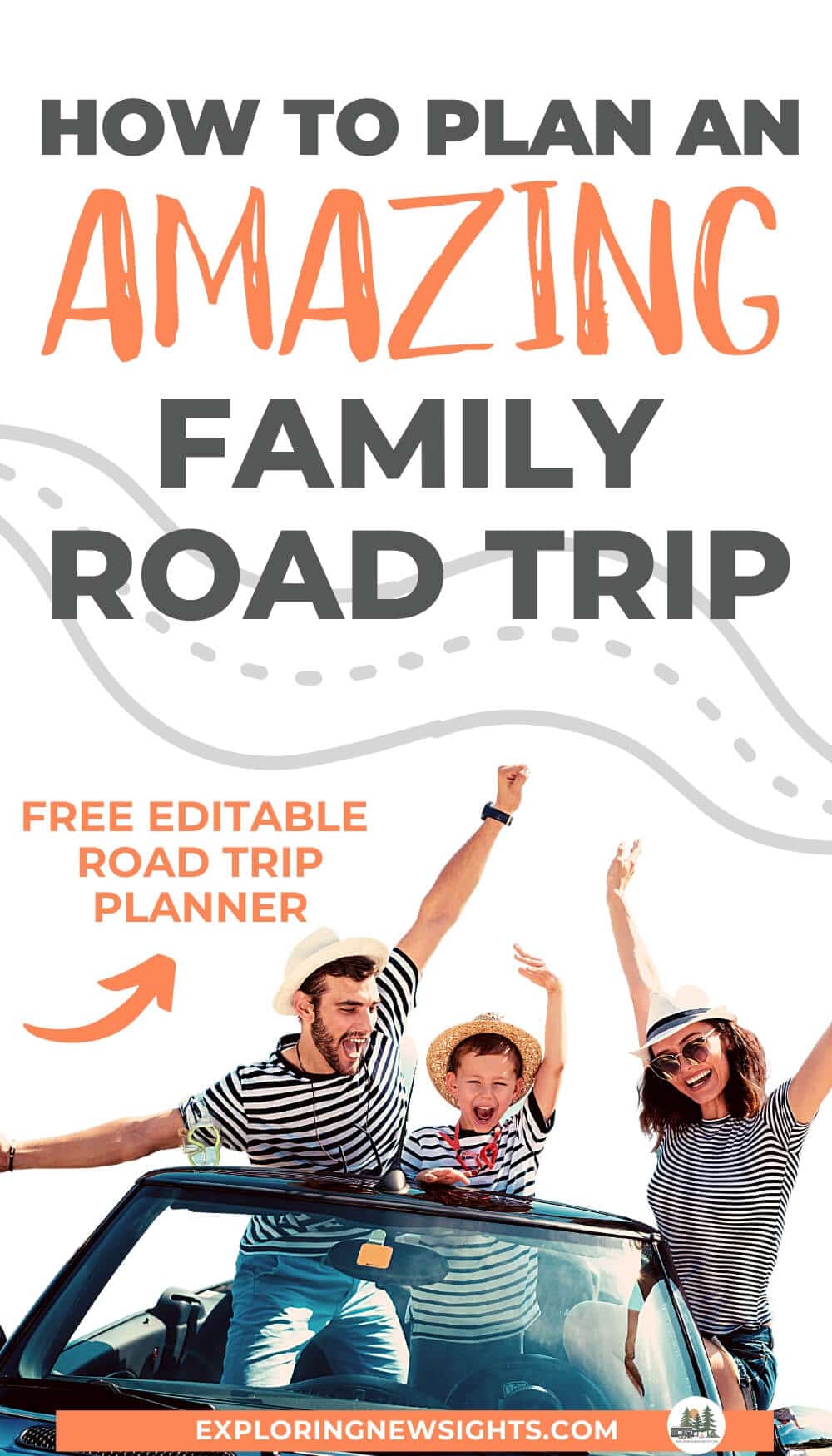 Now, we live in the Dallas Texas area and pretty much road-tripped around the whole state too. After all, Texas is the second-largest state and there's so much to do and see. Driving to Port Aransas, Texas from Dallas is a 7 to 8-hour drive depending on how many stops and how fast you drive.
I remember as a kid getting so excited about family road trips. My parents would always find cool places to stop along the way. Some of these places included a cool car museum on the way to Tennessee and the Inner Space Caverns to name a couple. Plus, all the games, music, movies, and family time were what I looked forward too.
Now, family road trips always tested our relationships. But in the end, they made us stronger and more connected.
So, when you're planning consider these ideas to help you prepare for a family road trip. They will get you started in making it one of the most memorable vacations ever! Including the best road trip planner app to use.
So, let's get started!
Types of Road Trips
First, let's discuss the three types of road trips you can take.
1. A Destination Road Trip. This is the main type of road trip my family would take. We always had a single destination that we headed too. For example, Dallas, Texas to Phoenix, Arizona where my grandmother lived. We took this trip many times growing up.
2. A Round-About Road Trip. This is the kind of trip where your ending destination brings you back home. These are fun because the whole idea of the road trip is to stop at interesting places. For example, there are some great National Park Roundabout Itineraries. You can check this awesome week-long Round-About Itinerary through the National Parks in Utah created by Nextdestinationunknown.com.
3. A One-way Road trip. We never took this type of trip because we always came back home. But, if you're moving to a new city or state, this a single destination road trip.
Now that you know what type of road trip you will be making, consider who is coming and plan the route!
Consider who's coming along
This is an important step because everyone has different tastes and ideas of fun.
Some people may hate the idea of taking a road trip to their vacation destination and others love it. When you understand who's coming along, you'll be able to plan better.
Plan the Route
Planning your route ahead of time helps you understand time, mileage, gas, and where you will need or want to stop.
There are plenty of sites and apps that can help you out with this including Google Maps.
But, there is one website/app I enjoy and recommend called Roadtrippers.com. Here is a link and if you want to get the Pro Version, use this code for $5 off. (BTR5QTP)
It's perfect for anyone planning a trip and used by a lot of full-time traveling RVers.
Plan Cool and interesting places to stop
By using the Roadtrippers app you'll be able to see the different places that you can stop along the way. The map highlights interesting places like Museums, Outdoor and recreation areas, and more.
When my family road tripped through Austin, we would always stop for an hour or so at the Inner Space Caverns. Stopping and exploring the caverns is a memory I will never forget!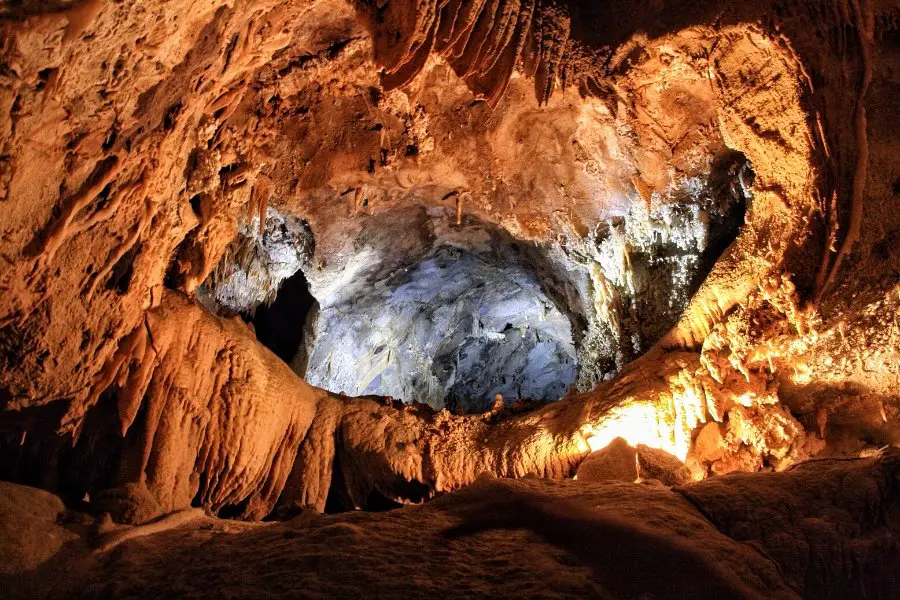 Take your time
I know how tempting it is to see the time on the google maps directions and try to beat it. Also, I know there are some who only like to stop when someone must use the bathroom or get gas.
Depending on the type of road trip you are taking, I suggest you take your time. Enjoy the drive, the scenery, and if you do stop don't be afraid to linger around and explore.
Like I said before, we use to stop at some cool places like the inner space caverns. We would spend an hour or so exploring.
Create a playlist
This is a must! I remember as a kid, way back in 1999 or 2000 my best friend and I would listen to the radio all day with blank cassette tapes. As soon as a song we liked came on the radio we would hit record. That is how we use to make road trip playlists.
Then came CD players, MP3 players, iPods, and now there is Apple Music and Pandora on our Phones.
Creating Playlists is super easy today! Also, the availability of music is world-wide, so get creative and have fun.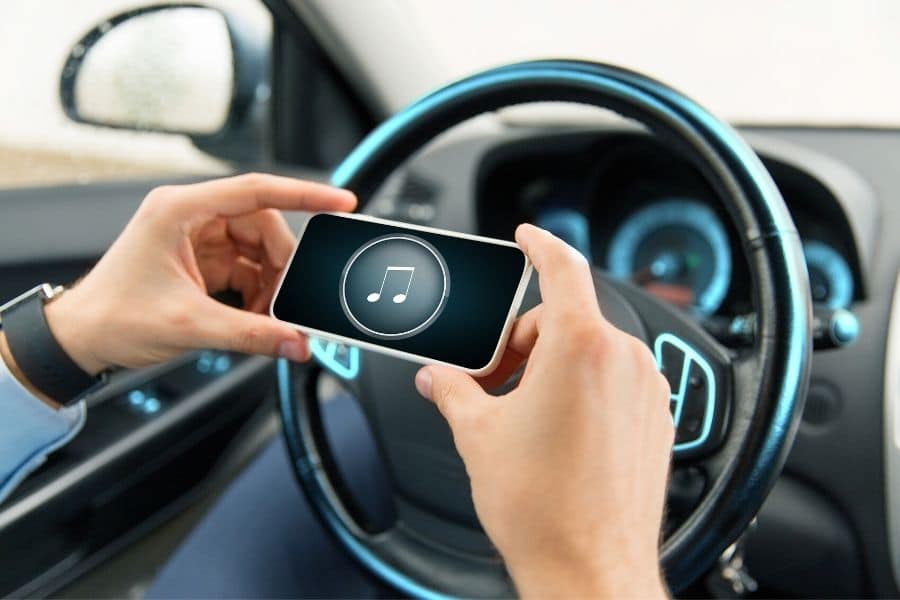 Pack healthy Snacks
Packing healthy snacks for your road trip is a great idea! It will prevent spending too much on gas station junk food.
Another plus to packing healthy snacks is no one gets a tummy ache from eating too many chips or candy.
Tip: Make Sandwiches ahead of time and pack easy options like apples, pears, grapes, and more. There are also some great applesauce pouches for kids you can purchase as well. These are great ideas to keep everyone happy, healthy, and full!
Bring a case of water
Seriously, this is the best advice because a case of water is like $4 or less. But if buy water at rest stops, you're looking at 4 bottles of water for $1 or more each.
That's a waste of money for water.
You can even pack some soda or juice boxes. Whatever the family or those joining on the road trip choice of beverage.
Don't forget the Cooler
You will definitely want to bring along a cooler to keep your drinks cold. It doesn't have to be anything large, just something that can fit a few drinks.
There are so many options to choose from including coolers that can plug into your 12v in the car. This eliminates the need for ice!
You can also choose a cooler bag that attaches to the back of the seat. There are now so many options to keep organized and keep your family road trip drinks cold.
Check the Weather
Depending on what time of year you will be traveling and also your desired destination, it will determine the weather. Winter brings a lot of snow and icy conditions, while spring can bring flooding.
Therefore it's important to check the weather before you head out so you're not surprised if you hit a storm.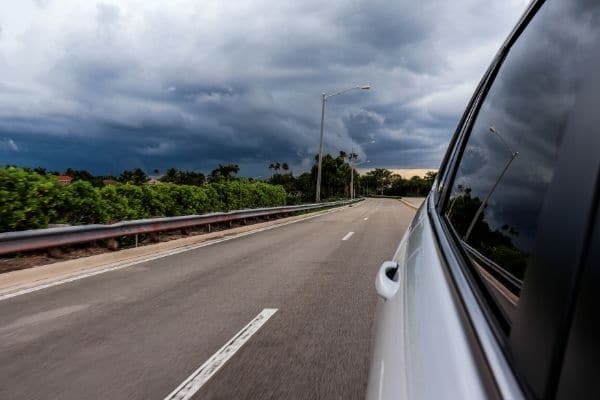 Play Road Trip Games
We all know the classic games like iSpy or Slug Bug. These were my favorite road trip games to play. They kept us busy and having fun along the way.
If we weren't playing those types of games, we had our handheld game systems like Nintendos.
Today almost everyone has a phone with downloadable app games. However, there are still some really cool handheld devices like the Nintendo Switch for kids who don't have phones.
Tip: I suggest downloading some games on your phone while you have WiFi before you leave.
Watch some Movies
Some vehicles have DVD players already installed. However, you can always purchase one like this that you can take anywhere with you. These are great for all ages.
A movie is on average an hour in a half to two hours long. The time length is a great way to make a couple of hours go by, especially if anyone begins to get moody or tired.
Enjoy the opportunity to be together
This is one of my favorite reasons why I love taking road trips. It brings everyone closer together! Yes, there may be some arguments along the way but that's a part of the experience.
I reflect back on all the Road Trips we took as a family growing up and they are some of my favorite memories. Family Road Trips are vacations that your kids will remember forever.
Get started in planning your family road trip with the downloaded and editable road trip planner below! 
Final Thoughts
Like I've said plenty of times, I LOVE taking Road Trips! They are fun and they get everyone out of the house and exploring. After all it's great to explore new sights.
I hope you feel inspired and ready to plan your next road trip. Stay safe out there, take your time, and enjoy exploring!
What are some of your favorite road trip memories? Share below, I love good road trip stories!
Enjoyed this post? Pin for Later