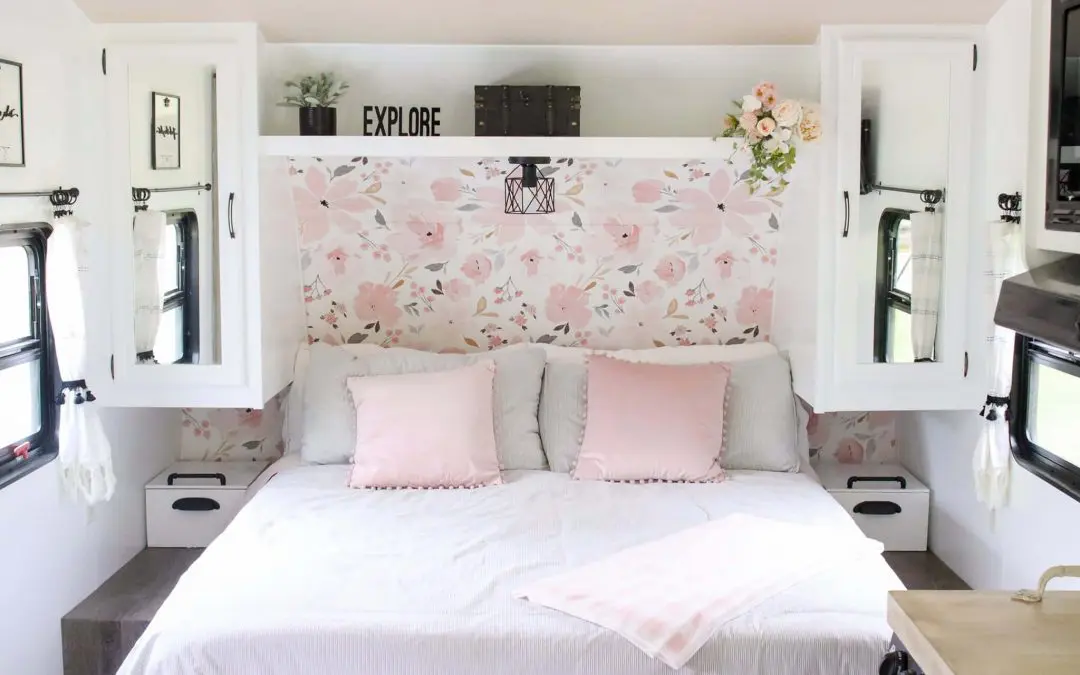 RV Remodel | From dark and dank to SUPER pretty and comfortable, Paulette's 'Pretty in Pink' glamping camper is the perfect girl's home away from home.
Her RV redesign includes just the right amount of pink with beautiful floral wallpaper, velvet pillows, and more.
Through time, sweat, and even some tears, she made the camper a beautiful place to enjoy and unwind.
Take a look below at the before images to get a glimpse of what it looked like as the dark and dank, then check out the 'Pretty in Pink' redesign!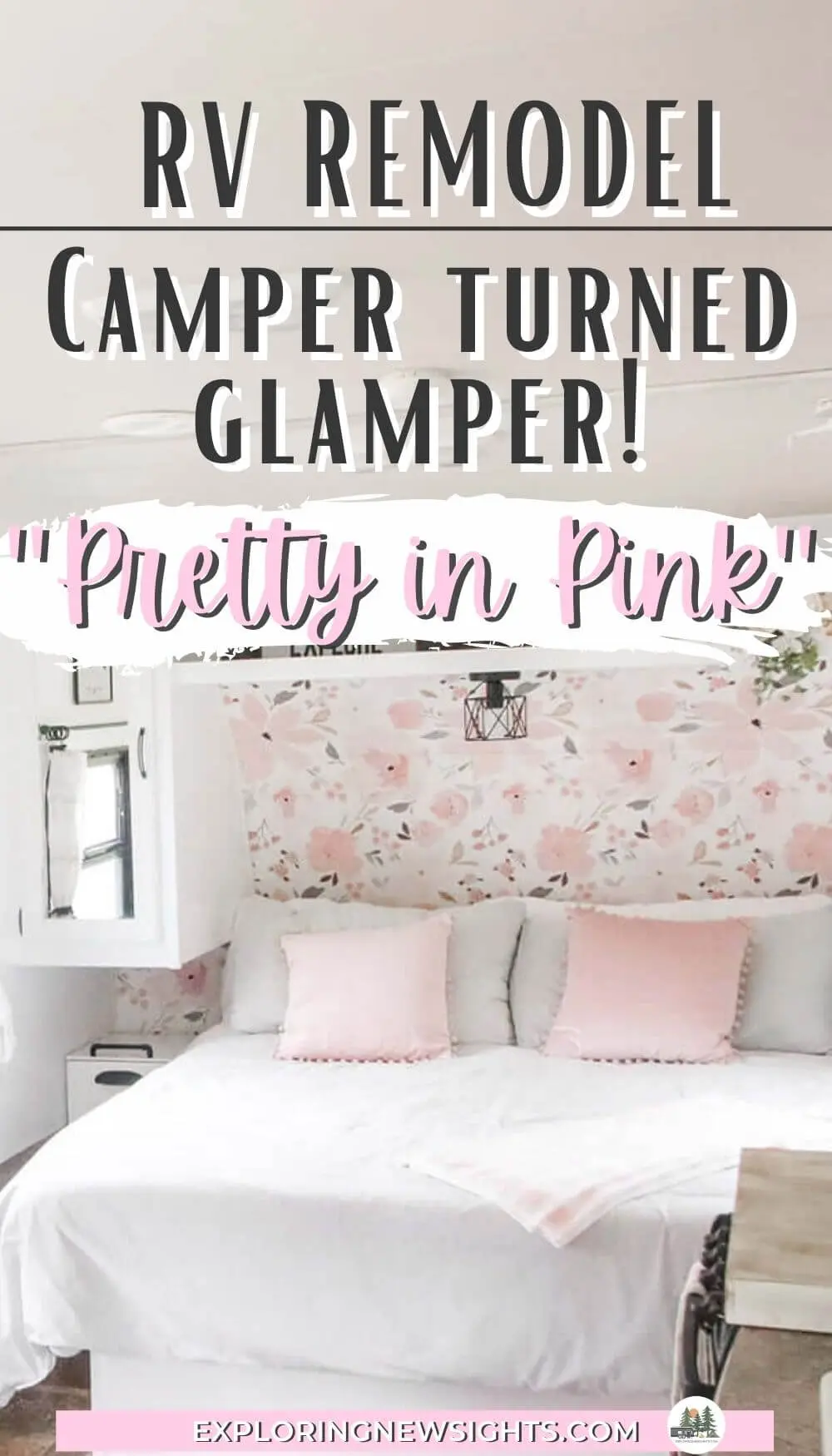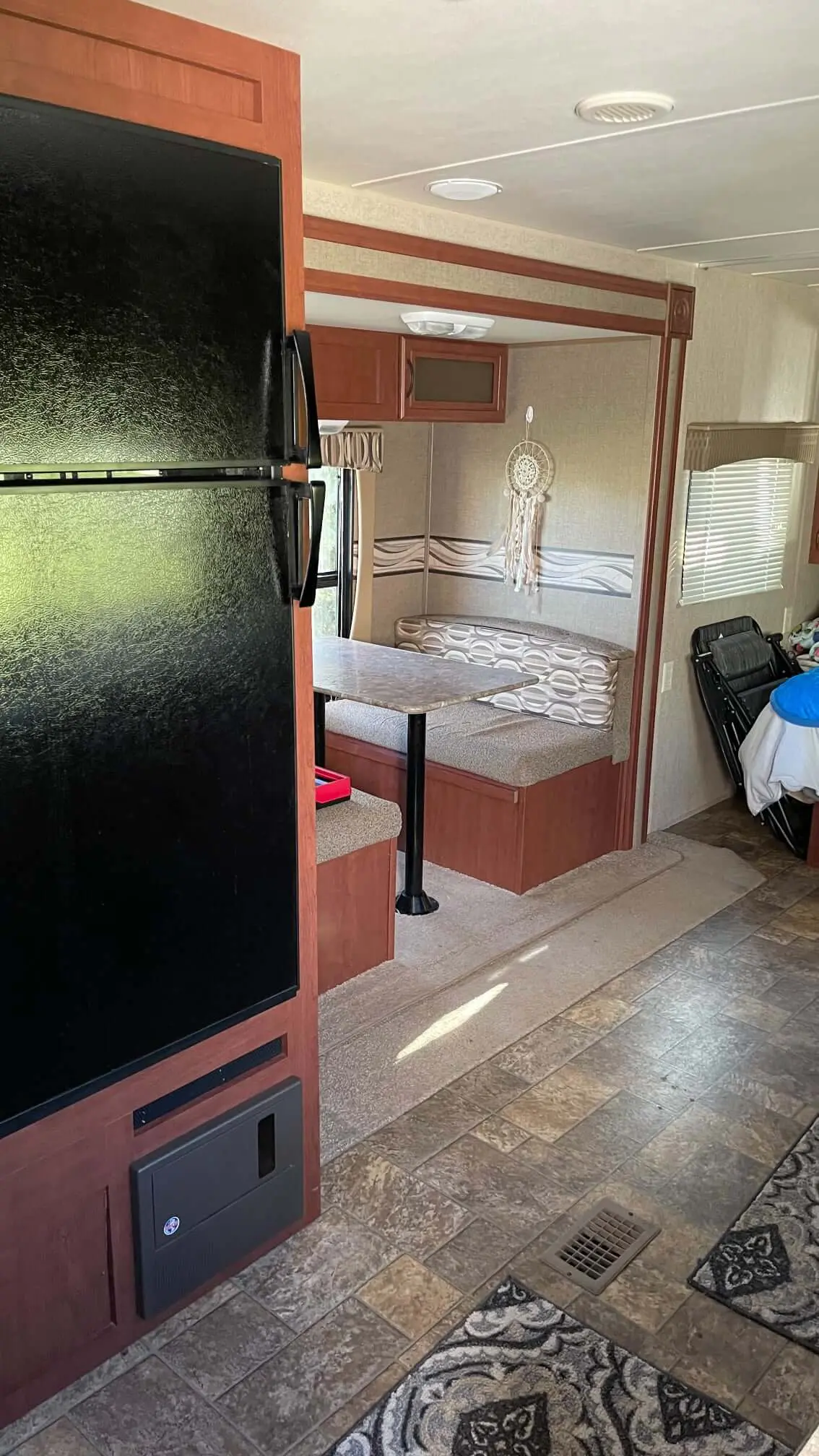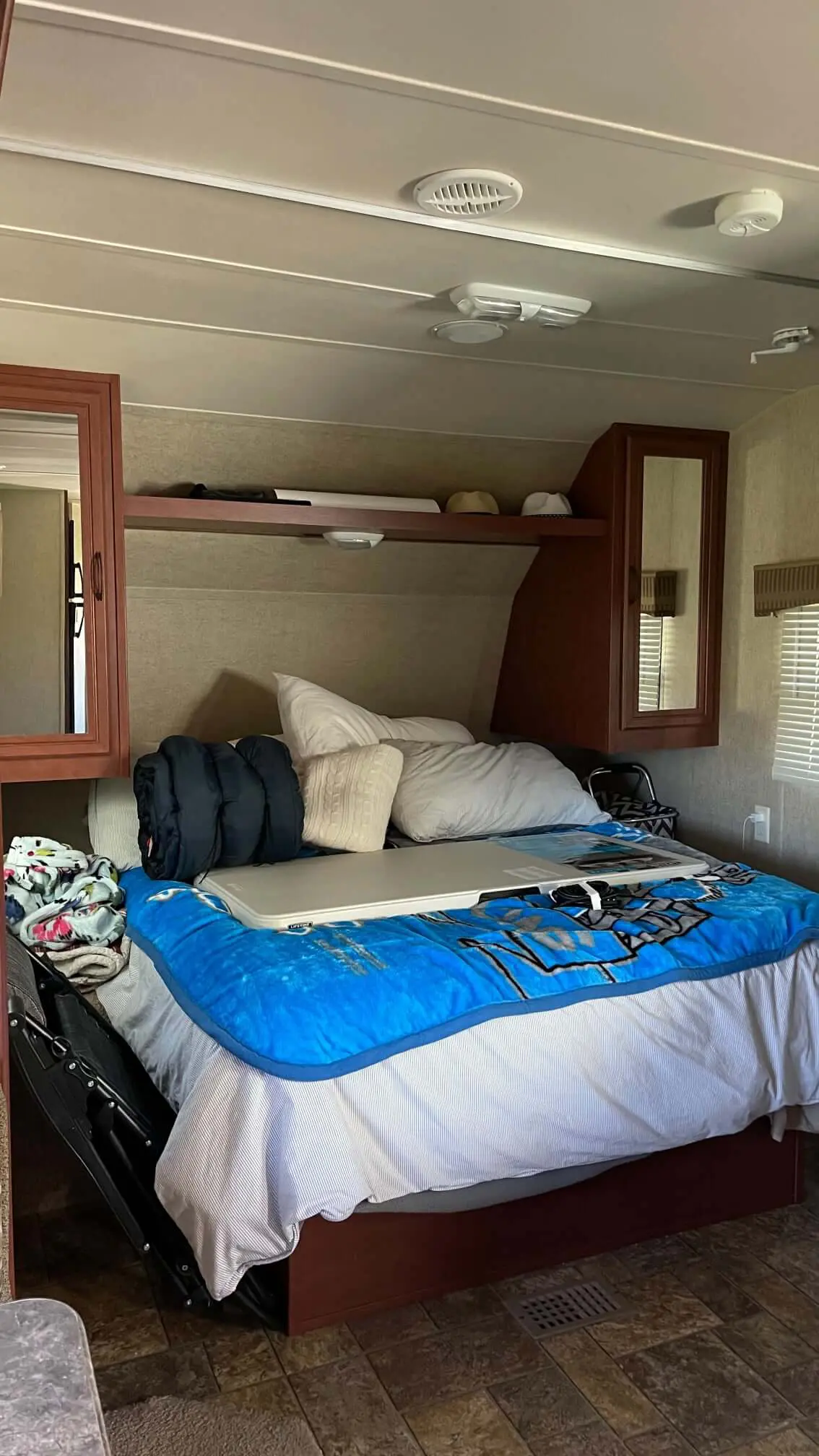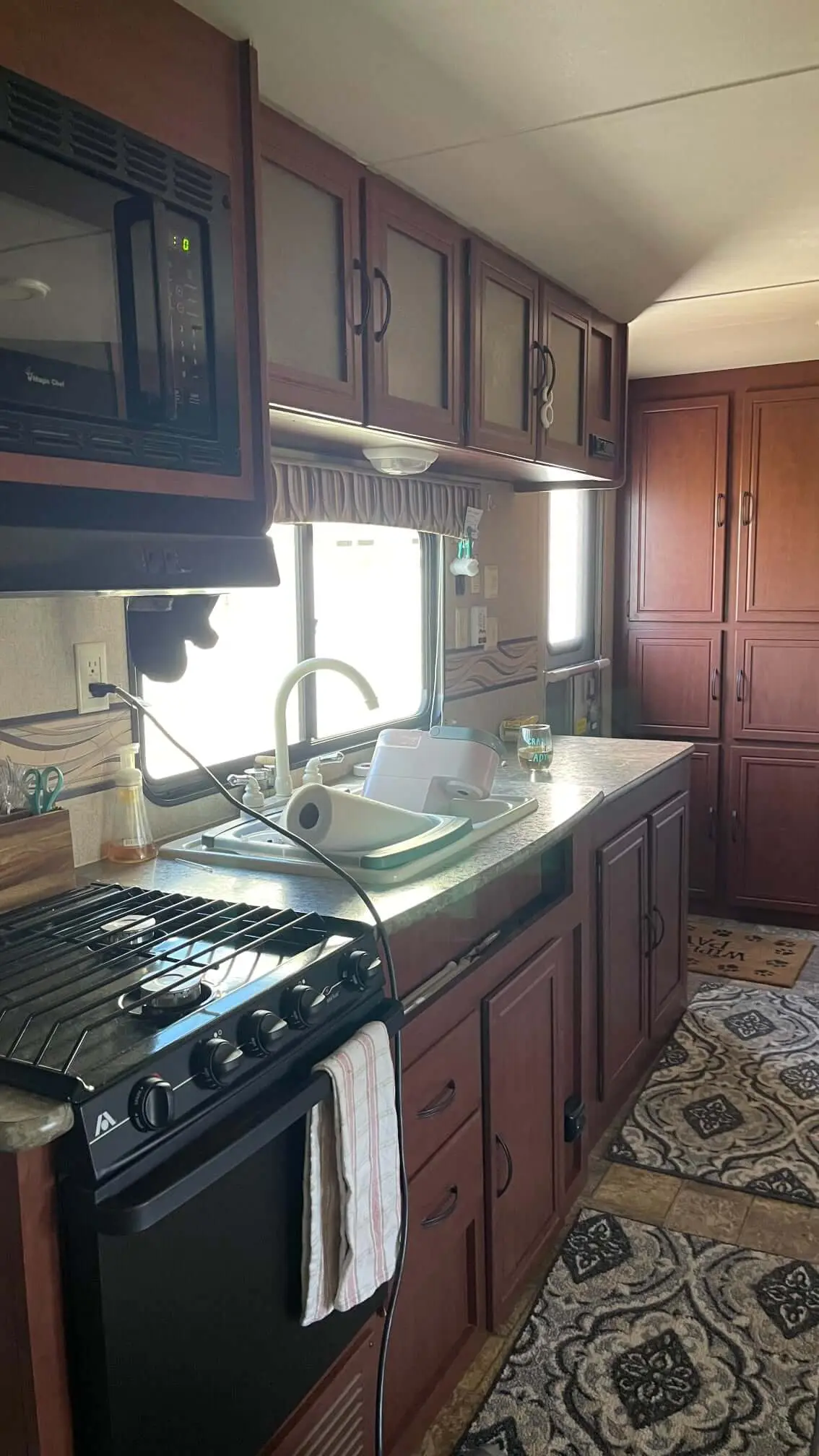 Now that you've seen what Paulette's Camper looked like before, you will love the bright and inviting space that it is now.  Every small detail from the beautiful floral wallpaper to the new kitchen faucet and pink accents ties the space together perfectly.
Paulette, being a crafty creator said she made the curtains from a shower curtain cut in quarters for the bedroom area and dinette area, and flour sack towels from Target for the kitchen. You can find them from Target in the Magnolia Home and Heart collection and the tassels from Hobby Lobby.
She also made the stove cover from 24×24 plywood project wood, trimmed along the sides for height, and added beautiful handles from Hobby Lobby. The paint used is chalk and Annie Sloan brown furniture wax for details to match the wood accents around the dinette area.
Her craftiness has paid off in an amazing way! The camper is now a gorgeous 'Pretty in Pink' comfortable place to unwind after a long week.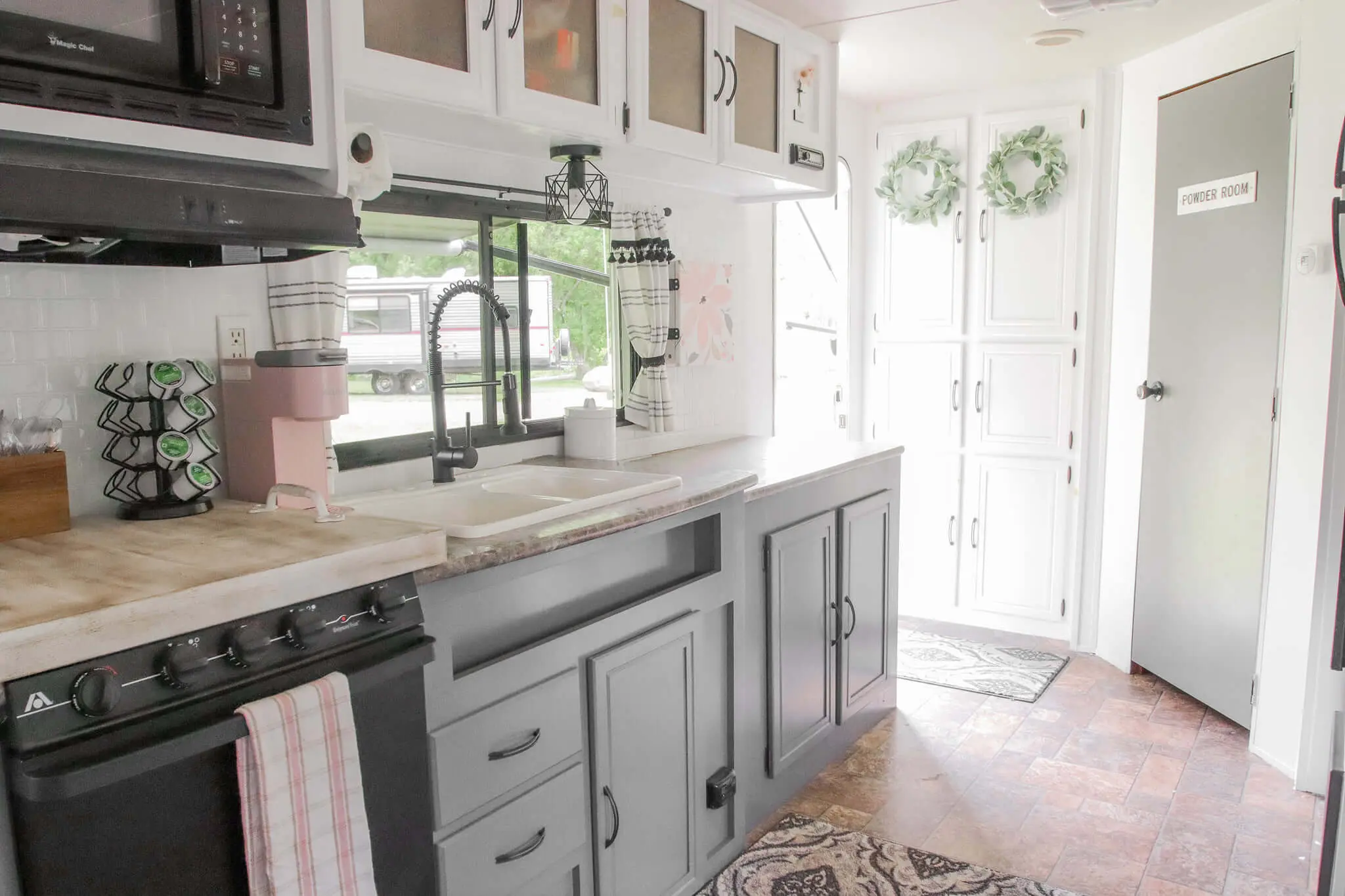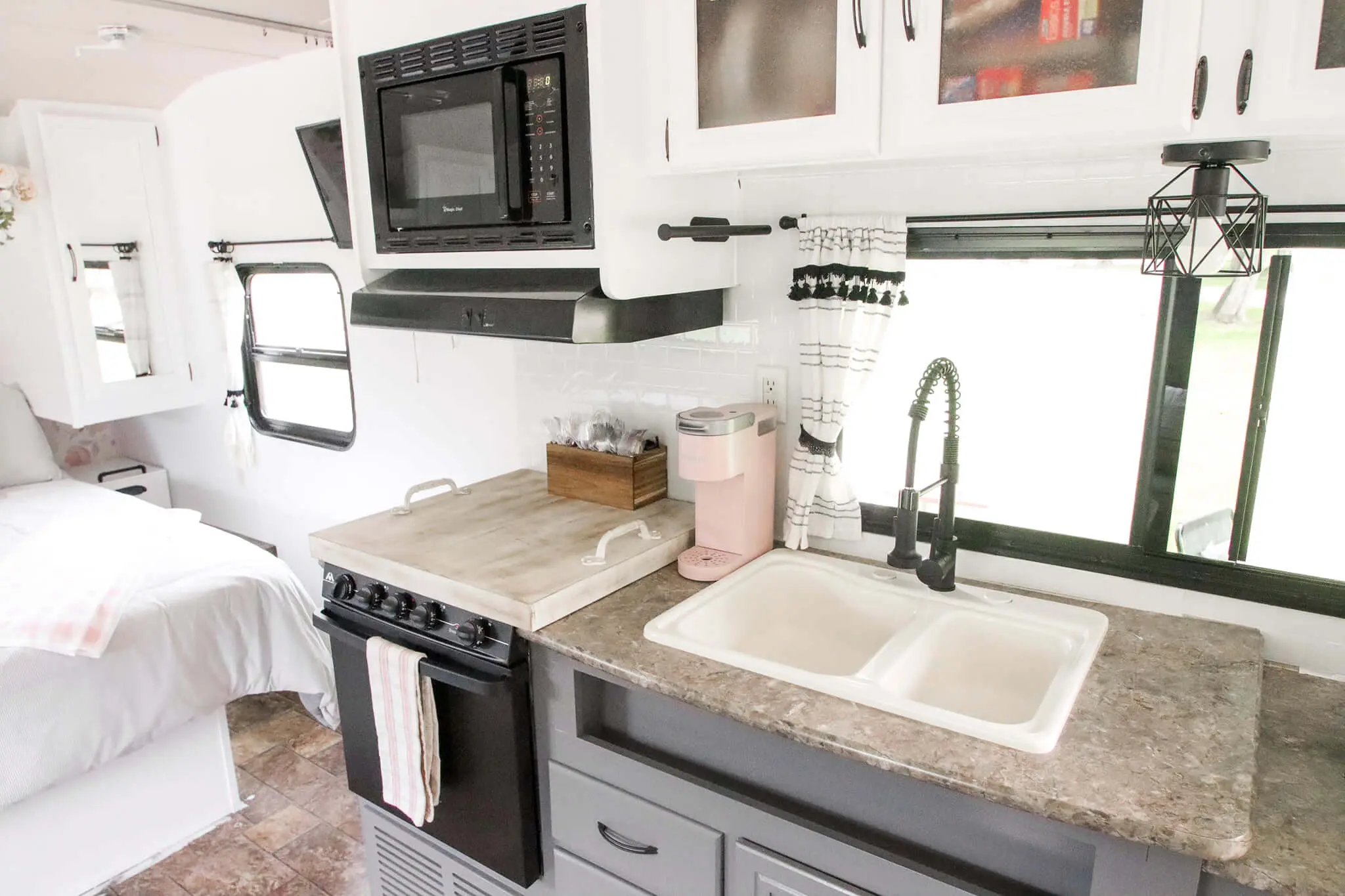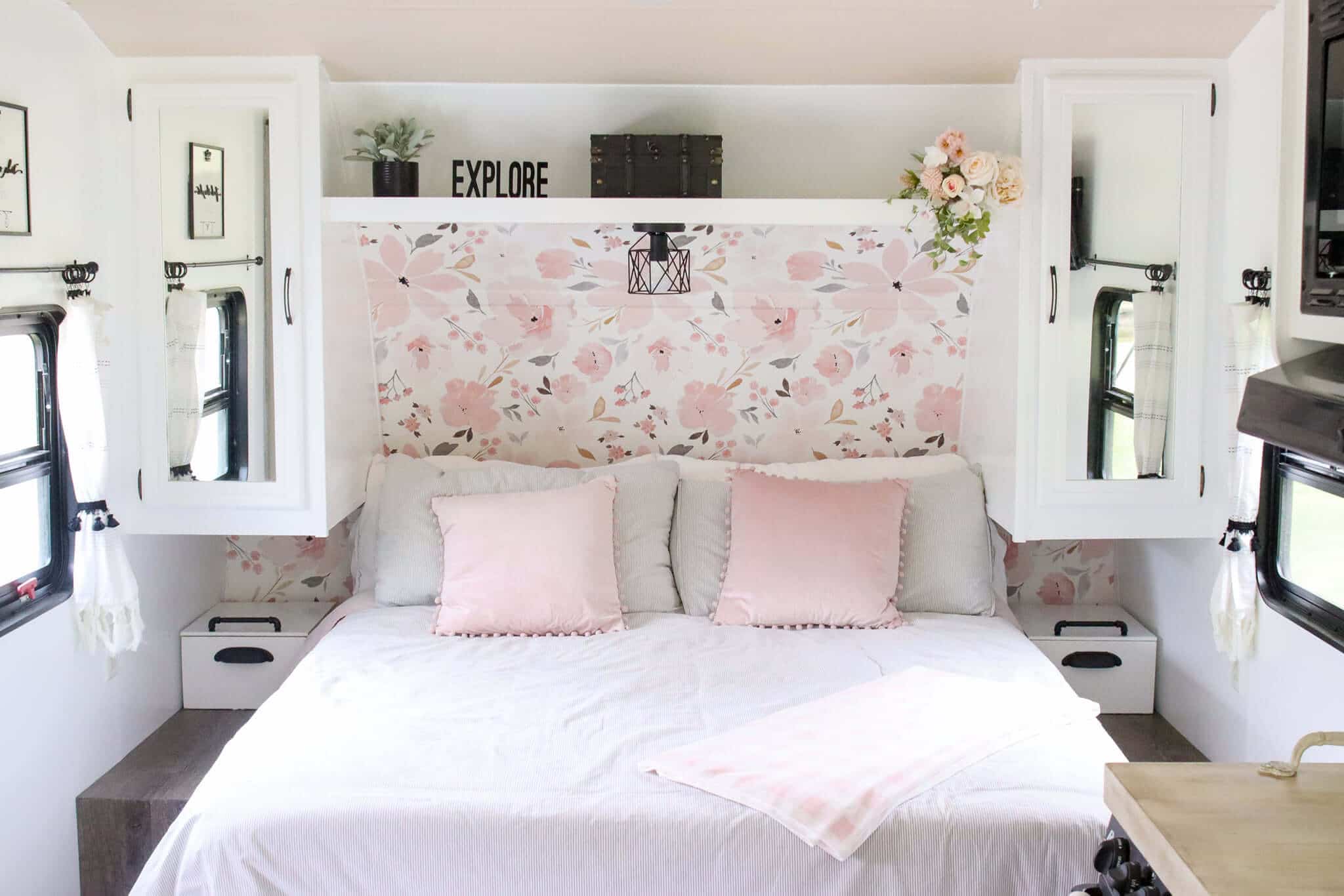 Wallpaper from Spoonflower
Final Thoughts
I hope you enjoyed this Pretty in Pink DIY Camper turned Glamper by Paulette. She is an amazing and crafty woman to drive inspiration from.
You can check out more of your crafty designs on her Instagram and Etsy Shop.
If you would like to have your RV renovation featured on our Blog, please email me at Nissa@exploringnewsights.com