This post may contain affiliate links. Exploring new sights is a participant in the Amazon Services LLC Associates Program. As an Amazon Associate, we earn from qualifying purchases linking to Amazon.com and affiliated links.
Camping and Summer go together like peanut butter and jelly. For many families, it's a super fun activity when the weather warms up. For my family, this was definitely the case.
We absolutely loved and still love going tent camping in the summer. My first camping trip was when I was barely a year old. I can still see the picture of my dad laying on the camping chair and holding me up in my little bathing suit making me laugh. Oh, the memories!
Then, my family and I would always camp on the water at Lake Texoma in Oklahoma. It was about a 4-hour drive from where we lived in North Texas. While camping we enjoyed swimming, playing, skipping rocks, setting up the camp, building fires, and making smores and hot dogs.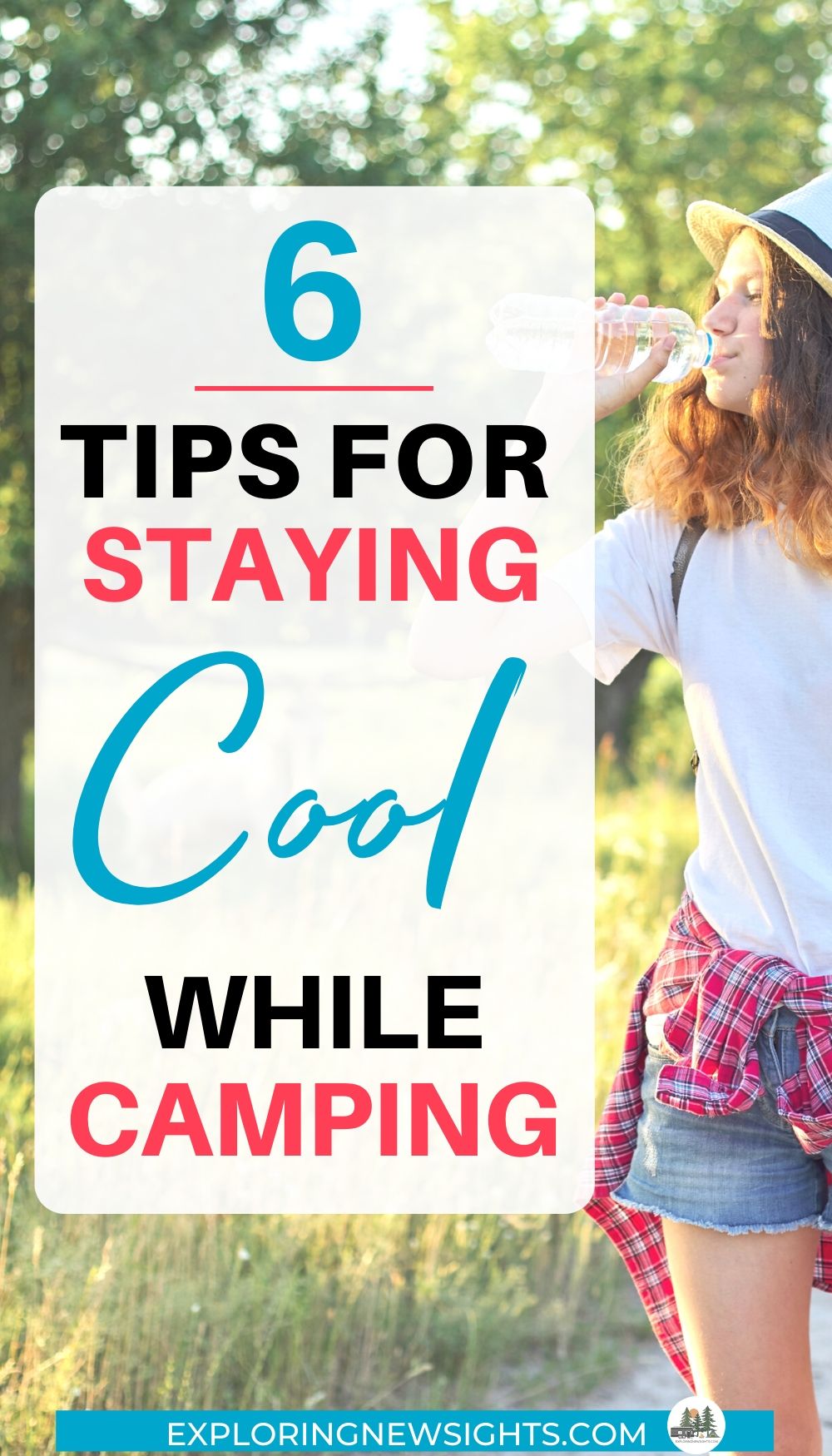 Camping with my brother and sisters was a highlight of my childhood.
Along with camping, I also remember it being extremely hot at times. So, staying cool was essential and of course, we got creative.
Tip 1: Water, Water, and more Water!
Staying hydrated is the most important thing you can do when camping in the summer heat to stay cool. Your body is 60% water therefore if you become dehydrated, not only will it make you hotter but there can be extreme risks that could end you up in the hospital. So drink a lot of water.
Another reason water is so important to stay cool is it can be used in other ways. We would pour water over our heads, wet our hats, and even take a cold bottle of water and hold it on our neck for a few minutes. These worked wonders to get cool quick when you just can't take the heat. So always have water in your cooler.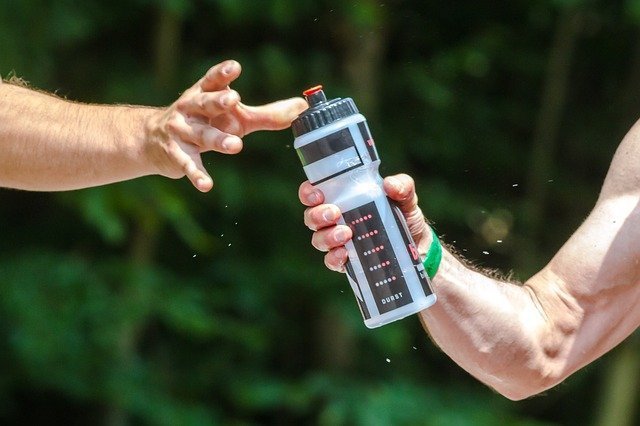 Tip 2: Portable Fan w/mister
I remember when this option came out! Each one of us had our own personal handheld mister that ran on batteries. It was the talk and must have for years. I honestly still think they are amazing and work wonders for camping in the summer heat. Plus they come in multiple sizes and colors for the whole family.
Also, If you're camping near a plugin for the electricity they even have larger stand up misting fans you can bring along. Just another great way to stay cool in the summer heat.

Tip 3: Stay in the Shade and Relax
I know how tempting it is to get that nice sun-kissed tan while on a camping trip. Just the thought of laying out and soaking up the sun is intriguing. However, the sun is not only extremely hot but it can dehydrate you as well as de-plenish your energy levels. When camping I always try to listen to my body and when I need to cool off I find a nice shaded area, grab a bottle of water, and relax.
Staying in the shade protects you from direct UV rays, it keeps you cooler than being in the scorching sunlight and allows your body to recharge. So stay safe and cool by staying in the shade. You can even bring along a shade tent like this Portable Shade Canopy.
Tip 4: Swimming pools/Lake swimming/Kayaking/Paddle Boarding
Depending on where you choose to camp at, this one is either a great idea or doesn't apply. As a kid, we would always go camping in Oklahoma right on Lake Texoma. Therefore swimming was a given when we camped.
We all had our individual floats to go swimming and cool down during the hottest time of day. I say "all" because there were 6 kids and 2 adults and camping was a cheap and fun vacation. It truly was the best time! The water always felt so amazing and kept us cool, especially when the temperatures reached above 90 degrees.
So if you have floats, a Kayak or two, or paddleboard, these are great to take camping. They keep you cool, active and enjoying the great outdoors.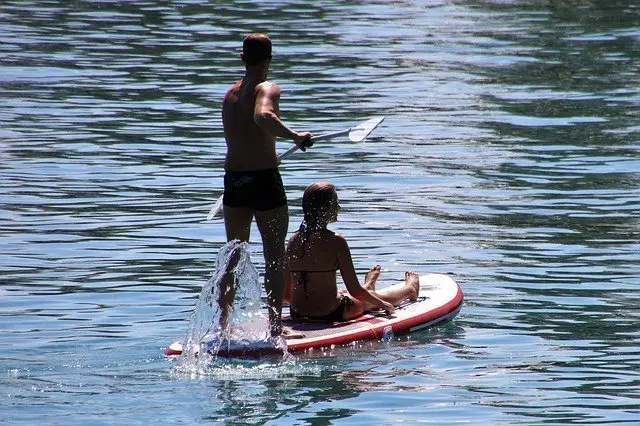 Tip 5: Take a quick trip to town
This one is kind of a splurge. I mean we all "forget" something we need whether it's marsh-mellows for the smores or batteries for the misting fan. Finding an excuse to go into town was something us girls mastered while camping. It gave us the greatest opportunity to get some nice cold air conditioning. (We didn't have an RV).
After spending all day in 90 plus degree weather, there is nothing better than walking down the freezer section in the grocery store. Talk about a way to cool down!
Tip  6: Wet Towel or Bandana
This one I learned not only from camping trips but also all the softball games I played as a kid. Having a wet towel or bandana wrapped around your neck is amazing. They actually make special cooling neck towels now with the ability to put ice cubes in, and they are made out of a special kind of material that stays cooler longer.
On top of the neck towels, they even have cooling full body towels that can be used for camping or any activity outdoors. I love how things can develop over the years!
Stay cool and enjoy your camping trip! I hope all or some of these tips will help you when planning and going on your next camping adventure. They are essential techniques for me to make sure I stay cool, safe, and hydrated. Like I mentioned these are tips I grew up learning and implementing while camping in the summer heat.
I truly believe they are great options for everyone in the family and I especially love the personal misting fans!
Enjoy your next camping trip with your spouse, family, or friends and take these cooling tips along with you!
Pin Me to save for later!