Meal planning and grocery shopping!
We all have to eat, and as much as we wish we could eat out every night or have a fancy chef cook our every meal, in reality, that just doesn't happen. So, if you are tired of wasting time making a grocery list or trying to figure out what's for dinner every night? You're not alone!
For us, eating out happens only on occasions! Therefore, we have learned to cook at home and purchase the right ingredients for our planned out tasty meals. However, that wasn't always the case.
What Made Us Start Meal Planning?
For years I would go to the store, walk down every aisle, grab items off the shelves and then later figure out what was for dinner with what I bought.
I knew my way of grocery shopping wasn't working when too many of our perishable items would rot and wither before we had a chance to make a meal. Also, when Matthew and I moved into our RV full-time our fridge just wasn't as large as an industrial one and our pantry storage became almost non-existent.
I did always try to purchase the Ingredients for basic meals like Tacos, Chicken w/veggies, and Spaghetti. Although basic meals are easy and quick, they can get repetitive and boring.
I specifically remember my husband saying, "what do we have for dinner?"
And I replied; "chicken and broccoli with rice".
He said "Again?"
That's when I knew something had to change. We needed new recipes and new ideas!!
We couldn't continue with our normal routine because we either ended up with not enough room or eventually wasted food. Wasted food equals wasted money, right? We definitely had no room to be wasting money! Especially when we are on our way to becoming debt free which you can read about here on our monthly goal posts: Our Journey to a Debt Free Life. 
So I went on to Pinterest and started searching. I came across a blog post regarding meal planning and they recommended the $5 Dollar Meal Plan service. I instantly became interested clicked on their link in the post.
Through my scrolling of www.5dollarmealplan.com website I, of course, read the whole page and the reviews. After all, the reviews are so important.
After about 5 minutes, I realized that this service was exactly what I was looking for. I wanted to save money, save time, and most importantly stop buying items and ingredients that never get used. I saw this service as being the answer to my problem. 
So, we signed up for the 14 free day trial to try it out. As soon as we did, we received our first planned meals. I also did some searching on my own to see what kind of recipes they had as options.
Do we like the meals and service?
So far we have loved the service! Every week we receive in our email a complete list of meals for the week including a detailed grocery list at the end of the recipes. The list is downloadable, printable, and saves so much time.  
We take the list, mark off any items we already have in our fridge or pantry. Then when we go to the store we purchase the items that we still need. The service has been great!
What do you get with the service? 
You get a full week of meals sent to your inbox every Friday, with cooking instructions and a grocery list.
The option to build your own perfect plan according to your specifications.
Search for meals designed by cooking method. So, if you love using just one pot for your meals to save on dishes there are recipes for that. They also have meal specifically for crock pot/slow cookers, meals that are freezer friendly, meals for baking, meals for Dutch Ovens, and more.
Search by dietary preferences such as gluten-free, paleo, dairy free, soy free, or vegetarian there are specific meals for you.
Search and create meals plans for the time of day. If you want to plan meals for breakfast, lunch, snacks, and dinner there are plenty of recipes for you to add variety for weeks.
Search by ingredients like beef, salad, beans, chicken, eggs, and more.
They really have thought about their customers with a great meal planning service. Plus, Free Coupons that you can print for your grocery shopping to save even more money. Here are some images of the dashboard and what to expect by searching the categories.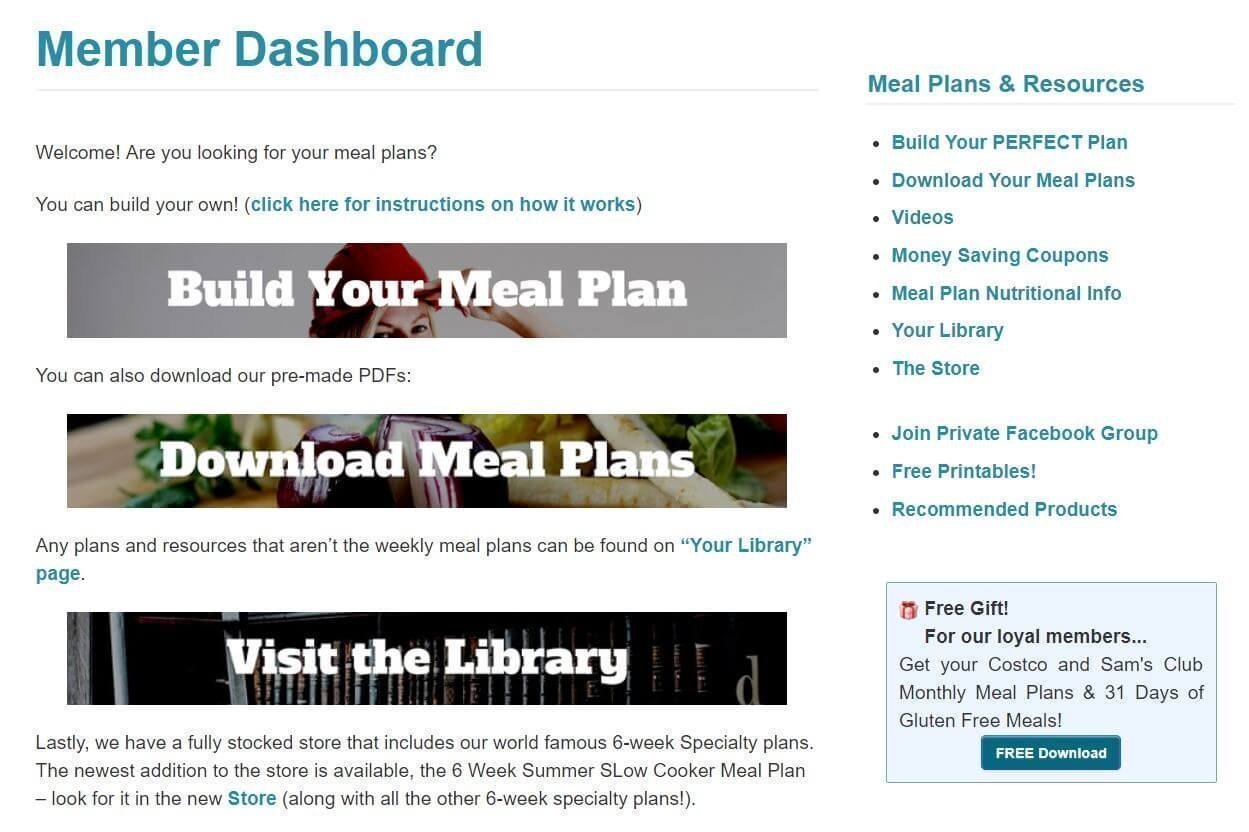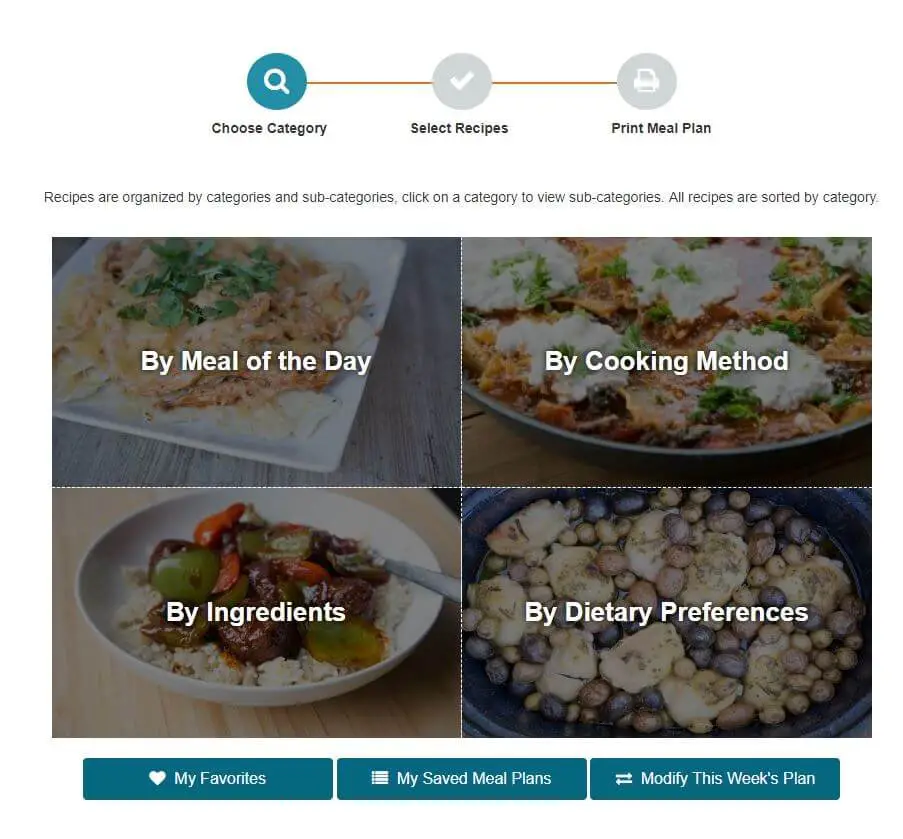 Is it worth it?
Well, you can sign up for a free 14-day trial to see if the service is something that will benefit you and your family. We did exactly that and after the 14 days decided to purchase the full service at only $5 a month.
I feel like the price is definitely affordable and reasonable for the amount of time it has saved us and can save you.
How has the product benefited us?
By using the $5 meal planning service we have saved over $100 a month on groceries by only purchasing what we needed and using the coupons they provide with the service. This, in turn, has prevented us from eating out and wasting food.
I now have more time to focus on playing with my dogs on the weekends, writing, and spending time with my husband, instead of spending my Sunday trying to meal plan and create a grocery list.
If you're single, a couple, or a family with children this service has so many benefits. It also allows variety for your weekly meals. Before we would always eat chicken, pasta, and tacos, those were my go-to ingredients when I went grocery shopping. Now, we have opened up our meal options and have tried a variety of fish dishes, vegetarian dishes, nutritionally packed smoothies and more!
So save your weekends for the family and let Shane, Erin, and Jim do your meal planning for you! You can start your free 14-day trial here!