This post may contain affiliate links. Exploring new sights is a participant in the Amazon Services LLC Associates Program. As an Amazon Associate, we earn from qualifying purchases linking to Amazon.com and affiliated links.
Breckenridge, Colorado is a beautiful place to visit any time of the year.
However, the winter ski and snowboard season is the most popular time for families to vacation.
Whether you choose to visit in the summer or winter, there are some great budget-friendly activities the whole family can enjoy.
February 2021, my family and I went on a 5-day Ski/Snowboarding Trip to Breckenridge and enjoyed every moment!
The mountains are breathtaking with the highest peak of 12,998 ft.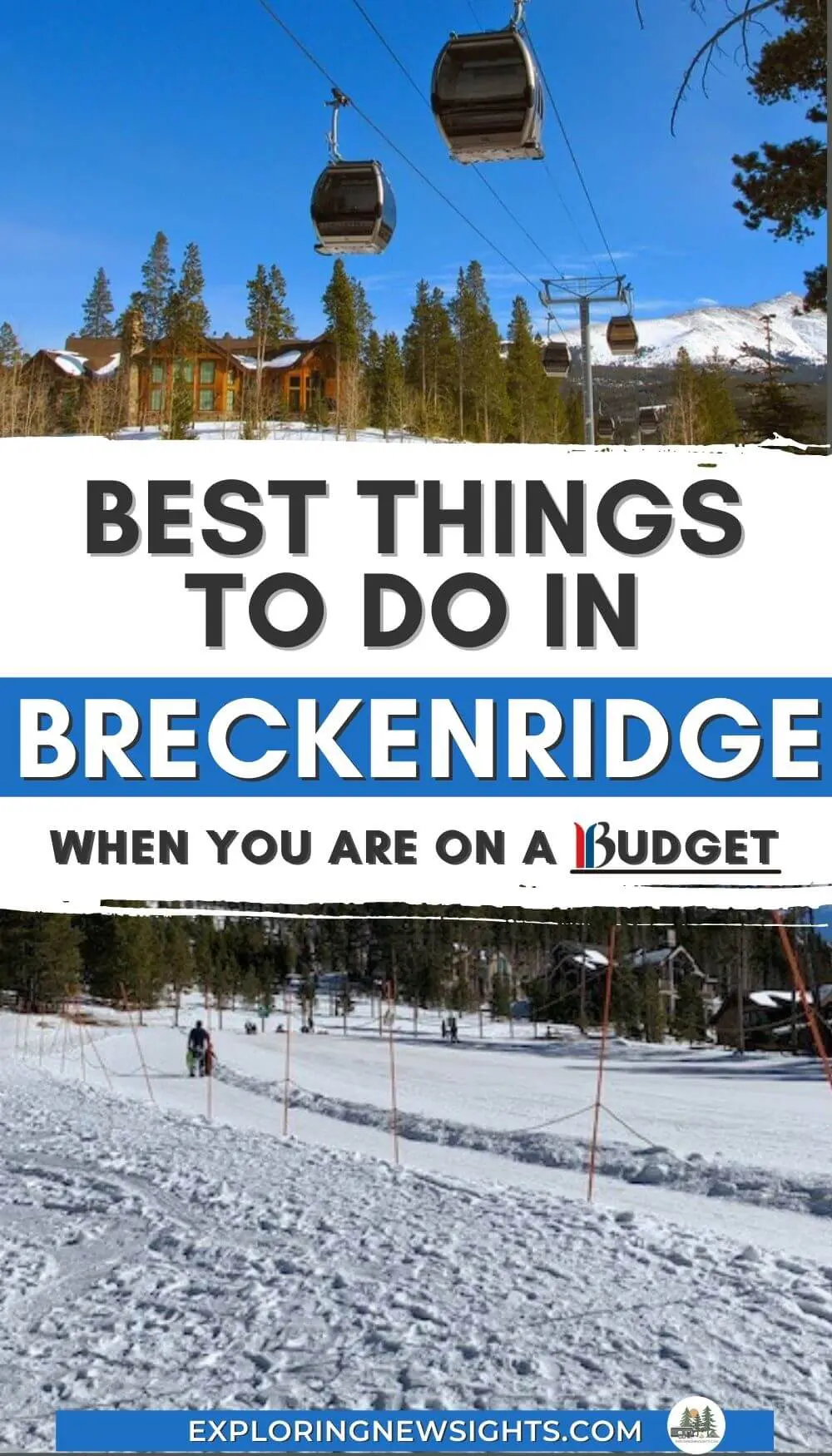 We even got to experience a snowstorm that dropped over 12 inches of snow. As native Texans, it was a glorious sight to see!
During our trip, we were able to go sledding, hiking, Ski/Snowboard, and more. Therefore, based on our experience, I wanted to put together a list of some great things you can do in Breckenridge, Colorado when your family is on a budget.
1. Ride the Gondola – It's FREE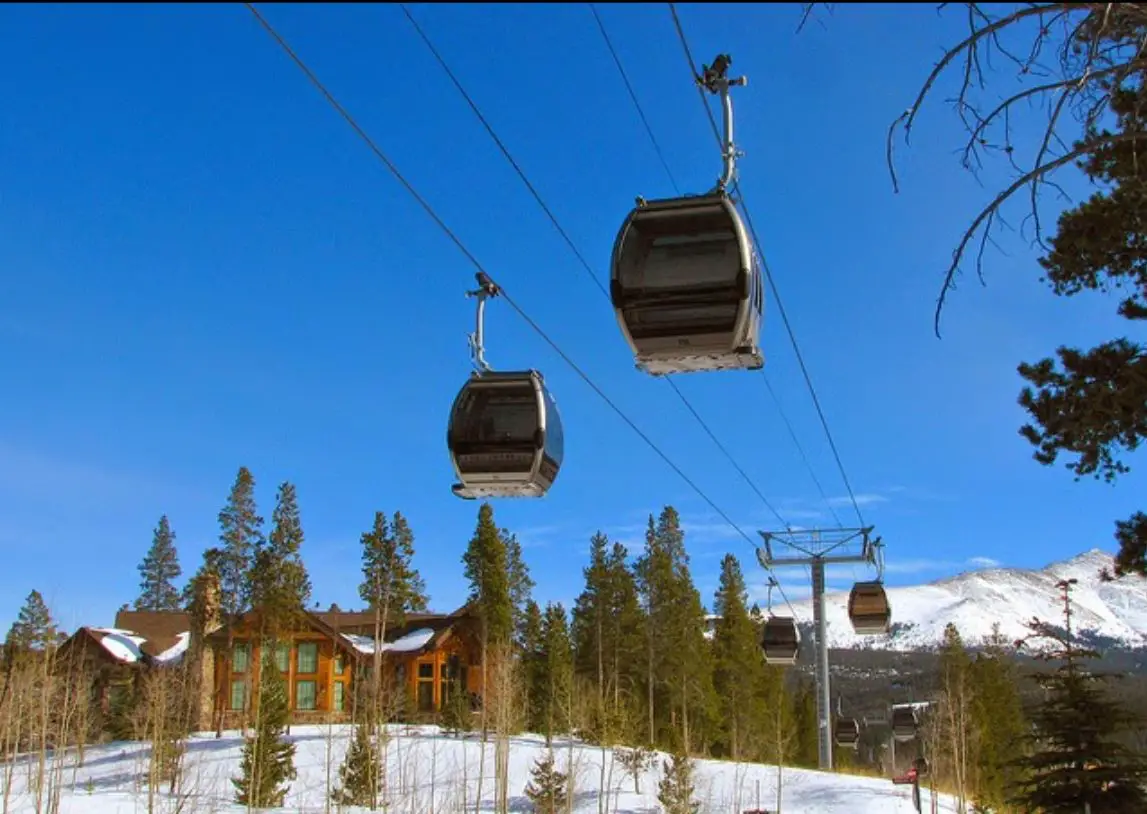 Image Credit: Max Robolox – Google Images
Riding the Gondola is the BEST way to see the gorgeous town from above. Usually, you must have a ski lift in order to experience the awesome views, but not in Breck.
The Gondola is the perfect family activity to enjoy the scenic area.
There are two mid-stations that drop off passengers between Shock Hill and the base of Peak 7. It rises 391 feet in elevation and has 121 cars total.
So take the family and enjoy the sights from above!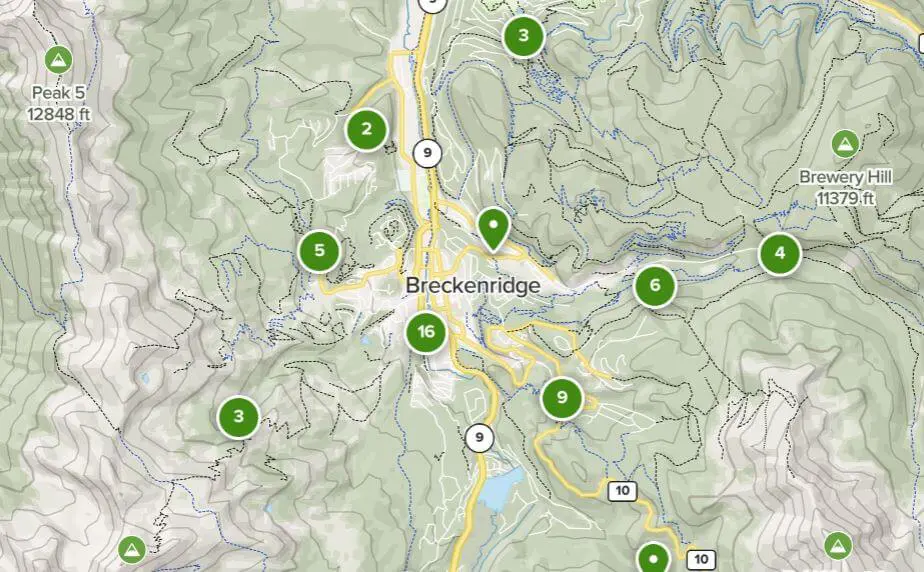 Anywhere you hike in the rocky mountainous terrain, you are bound to see some epic scenery.
The wilderness and views you could experience are memories waiting to be made.
Plus, It is a great activity to get outside, explore, and get a little bit of exercise as well, all for FREE!
There are so many hiking trails in Breckenridge, that I suggest checking out alltrails.com to find the best one for you. They rank them from easy to difficult depending on your hiking abilities.
3. Window Shop / Walk Around Main Street
Main Street Breckenridge is the perfect little place to stroll around and enjoy a relaxed walk-through town.
There are so many cute places to shop and to pick up some delicious coffee.
If you ever get a chance to visit, no matter what time of the year, take the time to walk around and support the local shops. Even if it is a simple t-shirt or coffee purchase.
4. Go Sledding (Free Winter Activity)
This is one FREE activity that is super fun for all ages!
Since we were there in the winter, we got a chance to go sledding down the town's hill.
The location of this hill is behind the elementary school and next to an activity center with tennis courts and a dog park.
There are sleds that some leave behind, or you can pick some up at the local shops.
Our whole family enjoyed the free sledding so much that we went more than once!
If you happen to go to Breckenridge during the gorgeous Rocky Mountain Summers, biking is a great way to enjoy the area.
You can bring your own or rent a bike while you are there. (Check out Groupon for deals)
This is an inexpensive way to get some exercise, explore the outdoors, and enjoy the beauty of the Breckenridge Mountains.
6. Go Skiing / Snowboarding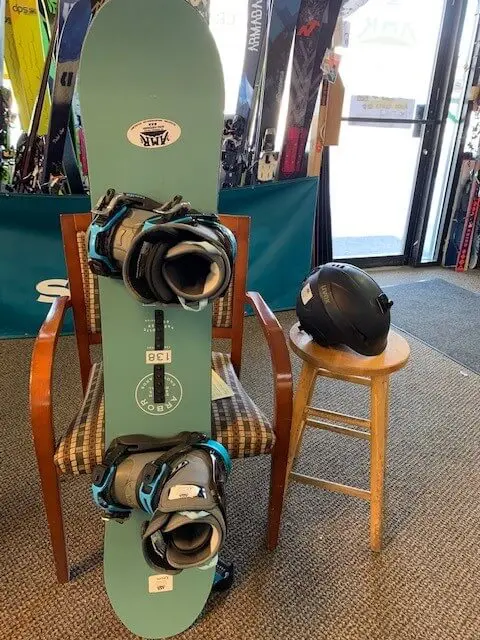 Okay, so we all know Skiing or Snowboarding isn't necessarily a budget-friendly activity.
The ski lift tickets alone are pricy!
However, budgeting at least one-day, if you are going during Ski Season to the Mountains, is recommended if you enjoy the activity.
We were on a budget and decided to do one day of snowboarding while we visited the town in February.
The cost was well worth the experience for us!
If you are renting your skis and/or snowboard gear (including a helmet, pants (if needed), or jacket) check out AMR Rental Ski and Board.
They provided us with great gear, all fitted to our liking and for half the price of other rental places.
Breckenridge, Colorado is historically a gold mining/sawmill town.
There are some great museums that the whole family can visit to get a piece of the history. Including a high line railroad museum with a Train engine and themed playground specifically created for kids to enjoy.
Here is a list of some of the museums that are available to visit.
Barney Ford Museum

Edwin Carter Discovery Center

Briggle House Museum

High Line Railroad Museum

Breckenridge Sawmill Museum
You can check out more museums and tours here: Gobreck.com
Please keep in mind hours may be subject to change. Most of these museums are free to discover and donations are accepted.
8. Check out Groupon for Local Deals
One thing I love to check when I am in a new town to see what activities could be available on Groupon.
Sometimes you can find something really cool to do and for a cheaper price.
Final Thoughts
Visiting Breckenridge Colorado was a wonderful and memorable vacation.
If I ever get the chance to go back, I would in a heartbeat. There is so much to explore in the area, that our trip was not enough time.
So, if you love the outdoors, extreme sports, amazing coffee, and kind people then Breckenridge is a perfect vacation spot for you! Enjoy and explore the beautiful sights it has to offer!
LIke this post? Pin for later!