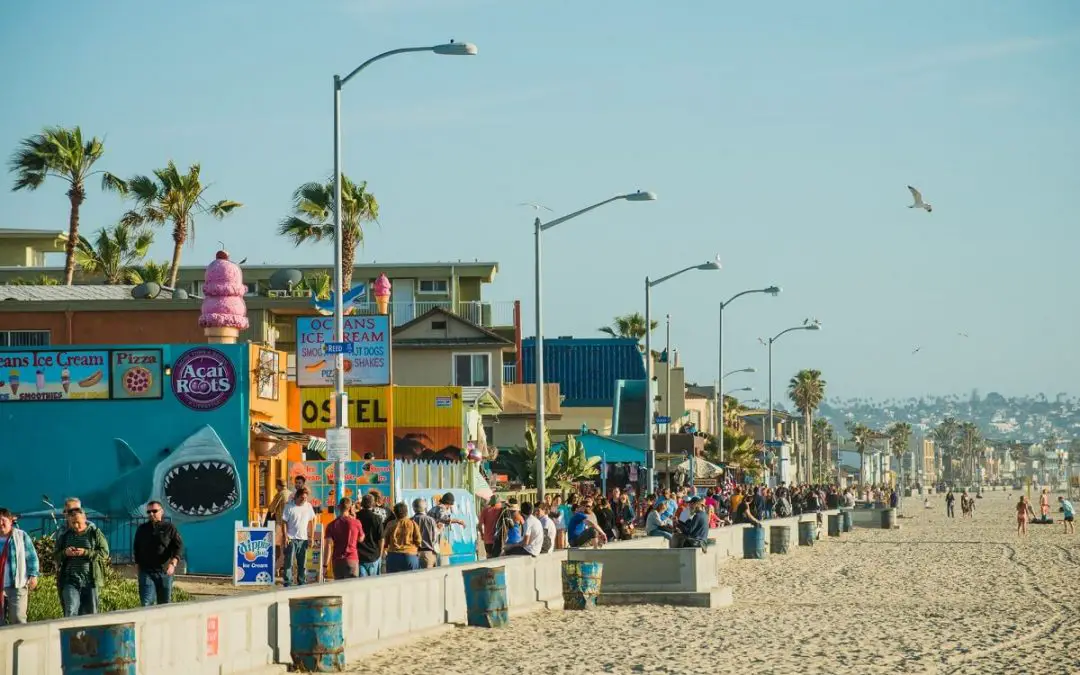 Sunny San Diego, California! I dream about this place because it was the first trip my husband and I went on together as a couple. It is also the place my husband was born and revisited every year when he was a kid.
I love enjoying everything this city has to offer, especially if it's free or budget-friendly.
In case you're wondering, this picture of us was at La Jolla Cove in San Diego. That day we saw the seal lions on "seal rock" and I can't stop thinking about how great of a time we had.
So I've put together 10 fun things to do for the whole family that is looking to stay on a budget.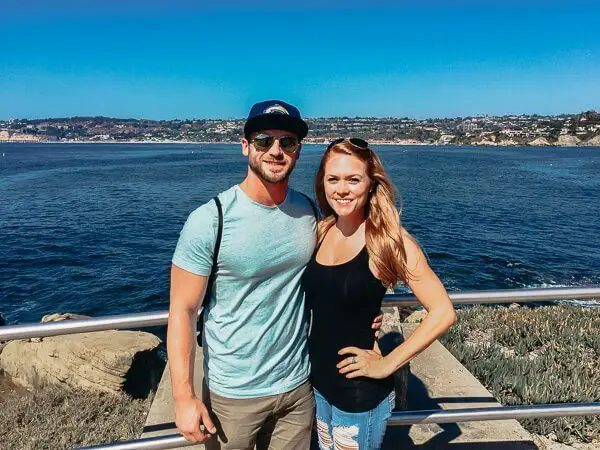 1. Pacific Beach Boardwalk
This beach is great for all ages. You can soak up the bright culture of So Cal while taking a stroll along the boardwalk. There are great places to grab a bite and listen to music. You can also build sandcastles, surf it up, or fish along the pier. This beach has it all!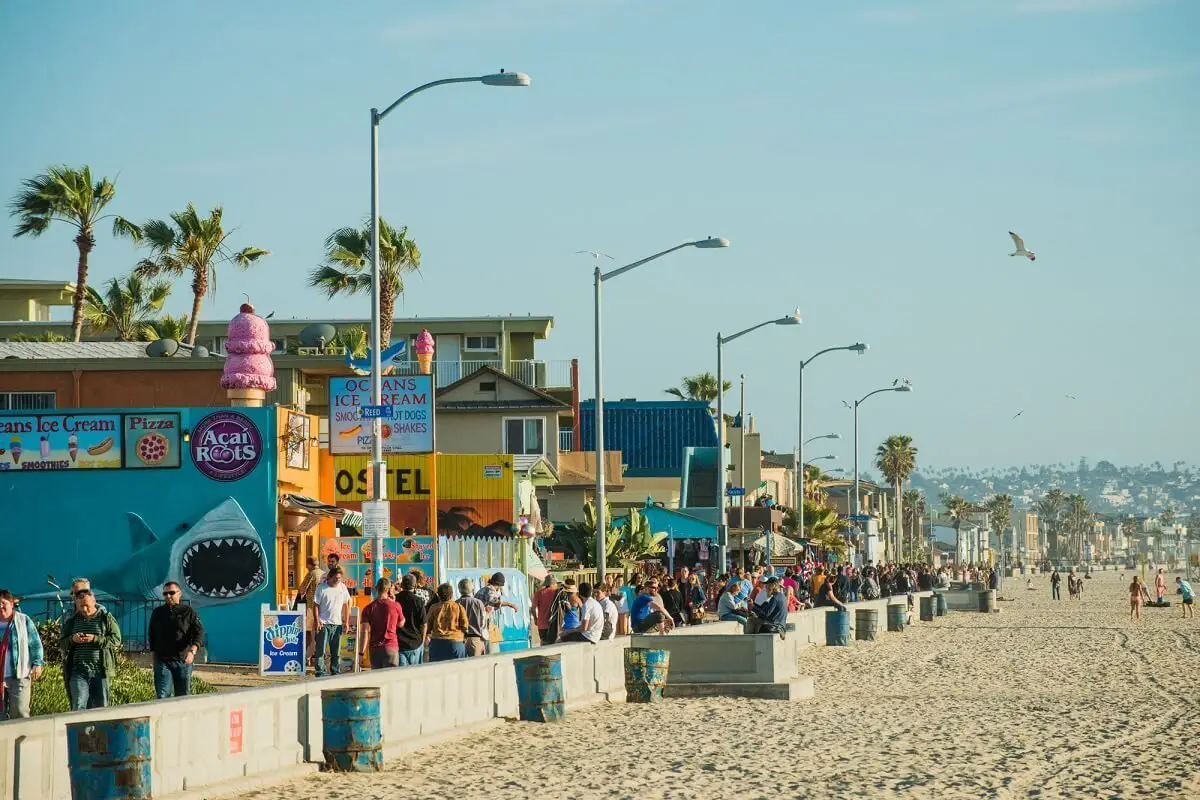 2. Children's Pool at La Jolla Cove
Children's Pool received its name for the low waves after a wall barrier was built to protect the sandy cove.  While swimming during the season, parents don't have to worry about large waves or rip currents.
However, Children's Pool does have an offseason. This happens from December 15th through May 15th when newly born seal pups are born. During this time the cove is closed and usually covered with sea lions.
If you do go while it's open to the public, and you still want to view the natural wildlife, the sea lions like hanging out on what the locals call "seal rock" not far from the children's pool.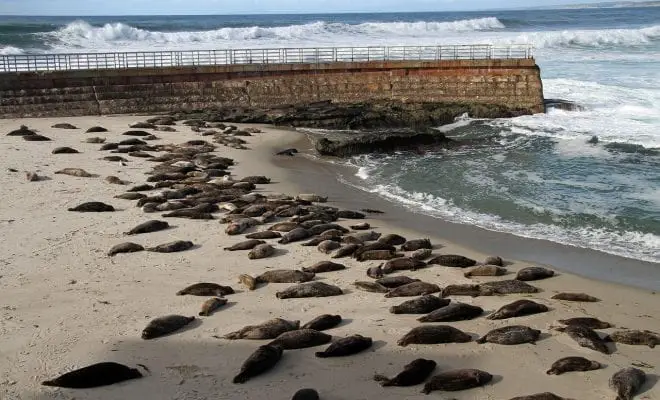 3. Old Town San Diego Historic State Park
The park connects you to the past of Old Town San Diego. It was California's First Spanish settlement! You and your family can enjoy great hiking trails, Souvenir shopping, exhibits and museums fun for all ages.
4. Birch Aquarium at Scribbs
Who doesn't love a good aquarium visit when you're so close to the ocean? This is a great way to get the kids safely involved with their surroundings. The whole family can enjoy feeding times and shows daily for one admission cost per person. It's only $15 for children and $19.50 for adults. Also, don't forget to check out Groupon for extra savings!
5. All Famous – San Diego Zoo
This one is my favorite and a definite must-go for the whole family while in San Diego! We went and loved every minute of it! You'll experience about 3,500 different animals across the 100 acres. It is one of the world's largest Zoos and also the home to the Giant Panda. Their is an admission cost and it's worth every penny!
6. Waterfront Walkway
If you love history and enjoy taking your kids places where they can learn, then the waterfront walkway is a great place to take a stroll. Here you can find the Maritime Museum, Cruise ports, Navy Ships, as well as, the Famous WWII Unconditional Surrender Statue. 
7. Gas Lamp District
This area is great for families during the daytime. In the evenings it turns in to more of the nightlife crowd. However, during the day families can enjoy the historic ventures of the town, dine at Michelin Star Restaurants, and shop at great boutiques.
8. Little Italy
This lively neighborhood is great for families to stroll through during the day. There are cute cafe's, pubs, art galleries, boutique shopping, and an italian Market place to explore. You will definitly want to dine and enjoy some amazing Italian cuisine.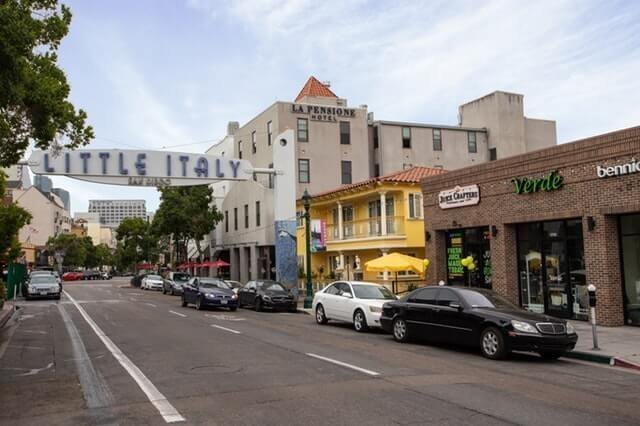 9. COranodo Island Dog Beach
Calling all Dog Lovers!! This beach is perfect for the whole family, including the 4 legged ones with waging tails. This Beach is beautiful with white sands, furry friends, fire pit rings, and more. Even if you're out of town and had to leave your furry friend at home, you can still enjoy the beach.
10. PetCO ball park
For the sports fanatics, watching a live Padres Baseball game at Petco Park is a great way to spend the day! Kids are free under 36 inches with a valid adult ticket.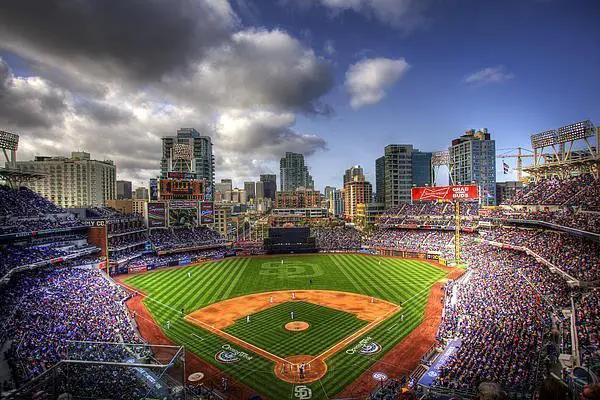 We enjoyed our San Deigo trip and I have no doubt that you and your family will too!
Which one of these things do you plan on doing while in San Diego? Leave a comment!