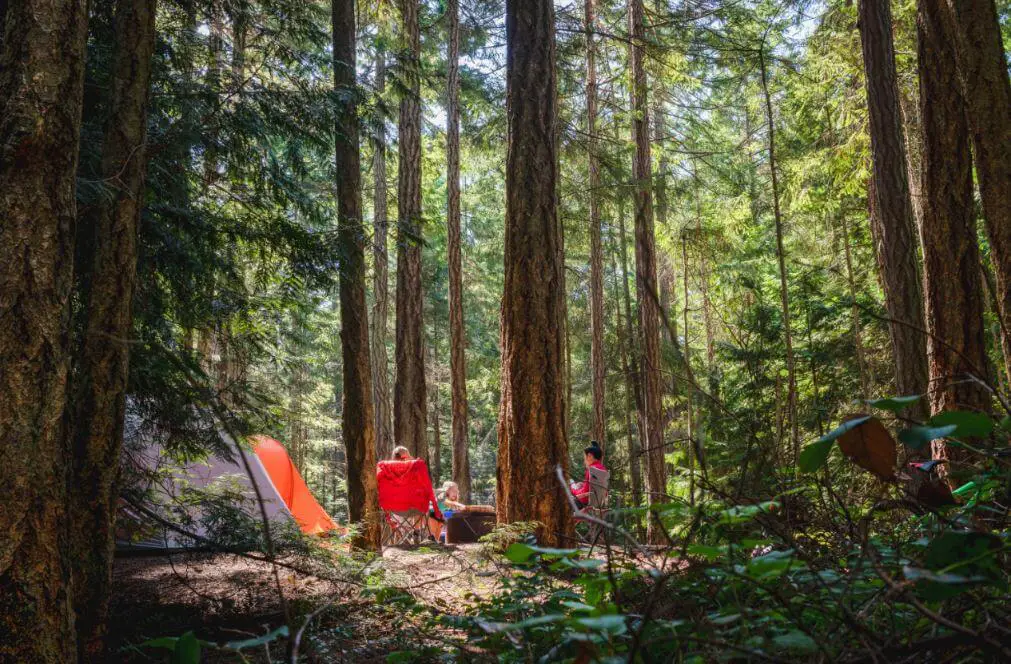 Family Camping Trips are the BEST!!
When the weather starts warming up its time to start planning that vacation time. One of the most popular spring, summer, and even fall activities for families is camping.
Camping is popular and budget-friendly!
We can all agree that getting outside boosts your mood and increases your Vitamin D level. Plus, you'll find that the kids will enjoy their time outside and getting back to nature. No more Tablets! 🙂
However, there is a lot that goes into planning a fun family camping trip. You will want to make sure you understand what type of equipment is needed – including a tent, cooking items, and things that will keep you safe.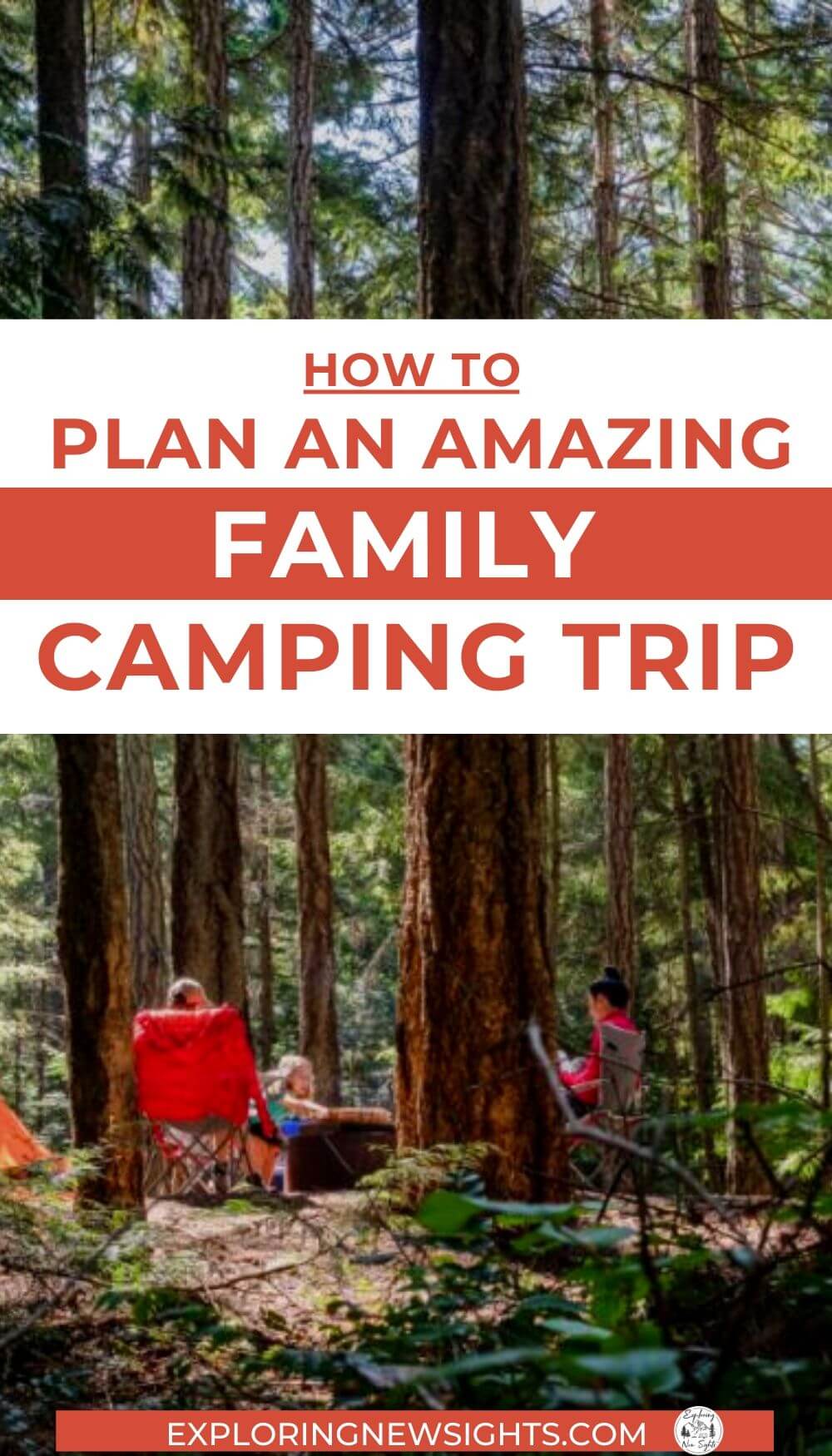 Plus, having a plan for fun activities to do won't hurt. After all, trying to do things without a plan can be a disaster, especially if you have children.
Therefore, I recommend carefully taking the time to create a plan so you make sure the whole family enjoys their time outdoors. This is also a great time to build your relationships and create amazing memories.
Our family camping trips as a kid are some of my favorite memories looking back. So, here are some tips to get you started in planning your family camping trip.
Take Your Time to Plan
There are many steps in planning your family camping trip that you will need to consider. Take the time to research and plan the entire trip. Just as much time as you plan a cruise or a beach getaway, your should take the same amount and plan the camping trip.
There are many components that go along with camping, so taking the time to plan it out will help keep thing organized and make sure everyone has fun.
Pick your Camping Spot wisely
The very first thing to do when planning your family camping trip is to pick where you are going to set up camp. Where you choose to go will determine the kind of supplies and fun activities you can bring along.
Without knowing the destination, you can't plan anything else. So, pick your destination first.
The best way to begin your search to find great camping spots is to simply google "Camping Spots Near Me." Many times the google map will show all the nearby camping spots. By googling the locations you can also see if there are any nearby lakes or rivers.
Research the Area
Once you know where you want to camp, research the area more. This will give you an idea of the type of camping you will be allowed to do.
For example, Are you allowed to pitch a tent or is it RV only? Will you have access to bathrooms with showers? Will you have to pay for the Camping Spot?
Some National Parks require a daily fee or per tent charge to camp. If you find a camping area, go ahead and call the local wildlife or park attendant to find out the rules and regulations.
This information will help you know what to bring with you on your trip.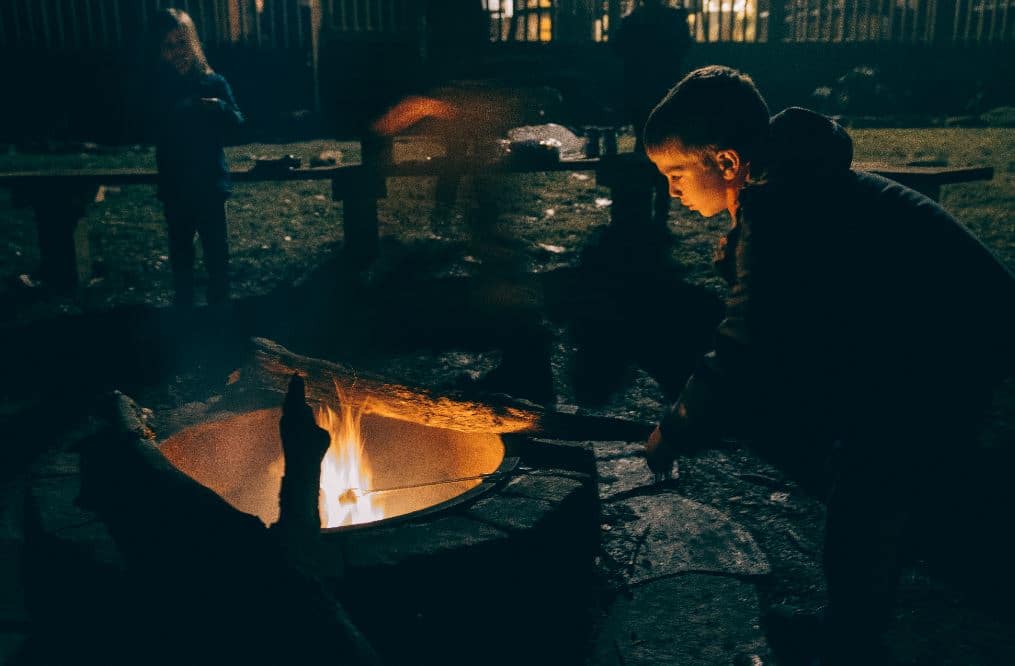 Consider Everyone's Age
When you are planning your family camping trip, it's imperative that you consider everyone's ages. An activity for a child age 5 to 7 could be different for a teenager. There can be some activities that may not be age-appropriate for everyone.
Anther great tip regarding ages is to plan activities around young children's nap times and bedtimes. Even though you're on vacation, children do thrive with normal schedules and it'll make it easier on the family.
Plan Your Family Camping Activities
Once you know what's available and you've considered your children's ages and everyone's likes, start planning what you'll do there. You don't want to plan every single moment of the trip because you want to allow for time to hang out and read or just enjoy nature. But having at least one planned activity each day will help everyone enjoy their trip.
One example of planned activities could be fishing if you're near a river or lake. I loved going fishing when we would camp. Many times the fish we caught was our dinner that night. What a great activity to teach kids to catch their own food.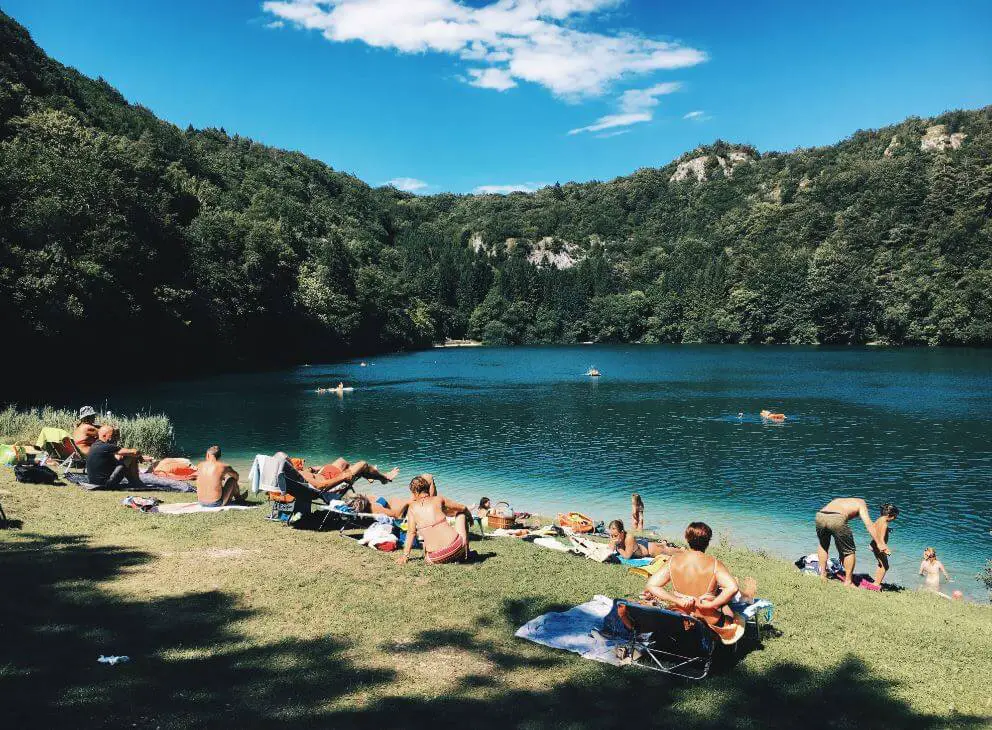 Check the weather and Create Backup Plans
Let's face it, the weather is not always a beautiful 75 to 85 degrees with a slight breeze. You never know when a storm could roll in. So, you will want to consider having the right kind of protection like tarps, raincoats, and boots if it does rain.
I would also scope out some local shelter points like a movie theater or shopping mall just in case the storms get unbearable in a tent.
You may also want to bring plenty of reading material and maybe a card game in case that happens. Because you can still have a relaxing time reading books and connecting as a family.
Plan meals and snack preparation
Preparing and cooking meals while you're camping is a little different than how you would in a house kitchen.
Over the years of camping, we've learned to prep as much as we could before we leave to go camping. If you want to have steak, potatoes, or onions (for example) included in a meal, then seasoning or chopping before can save you time and dishes.
Another great trick is to premix any pancake mix or crack all the eggs and have them already mixed in plastic containers.
Don't forget the Snacks!! Snacks are great to plan ahead too! You can pack individual snack packs with trail mixes, chips, or whatever your children enjoy eating ahead of time. This allows for easy and quick access when everyone is tired from a long hike or swimming all day.
create a family camping checklist
Now that you have the camping spot picked, you've researched the area, you've planned your activities and food prep for your family camping trip, it's now time to create that checklist.
When you are camping, everything you bring with you is what you will have on hand.
So if you forget the marshmallows for the smores, this could make some unhappy children.
Therefore, creating a checklist of everything you need to bring is essential! I've actually created one you can download at the bottom of the post if you'd like.
Final Thoughts
Camping is an amazing adventure for everyone of all ages! Although it does require some prepping before, it truly can be a relaxing, budget-friendly, family trip. Family camping trips will provide your kids with memories of getting back to nature that will last their entire lives.
I know all the camping trips my family took when I was growing up was some of the best times of my life! I love the outdoors, the simplicity and beauty of nature that surrounds us.
I hope you will make these memories as a family unit and talk about all the stories that come along with the adventures for ages.