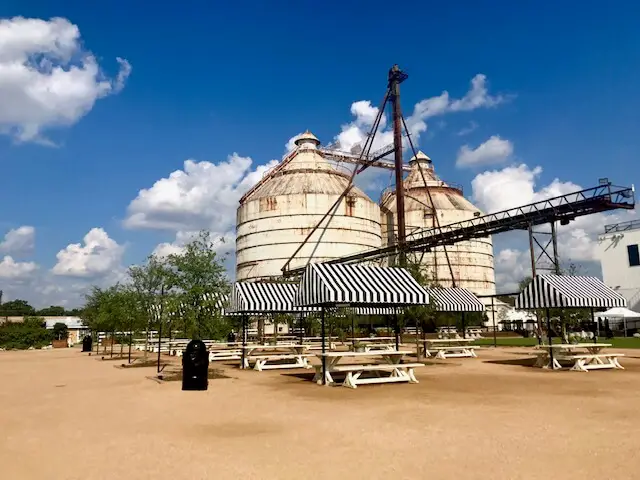 Magnolia Market & Silos | Are you a Fixer Upper fan? I know I am!
If you don't know the show on HGTV called "Fixer Upper" with Chip and Joanna Gaines, I highly recommend checking it out! The first episode aired in April of 2014 and was extremely successful for 5 seasons.
After their first episode aired, a year later (2015) they purchased the Silos and the Magnolia Market in Waco, TX.
Since their purchase of the Silos property, they have transformed and keep transforming the 2.5-acre downtown space into a massive attraction.
It is definitely a SIGHT to see!!
Who are Chip and Joanna Gaines?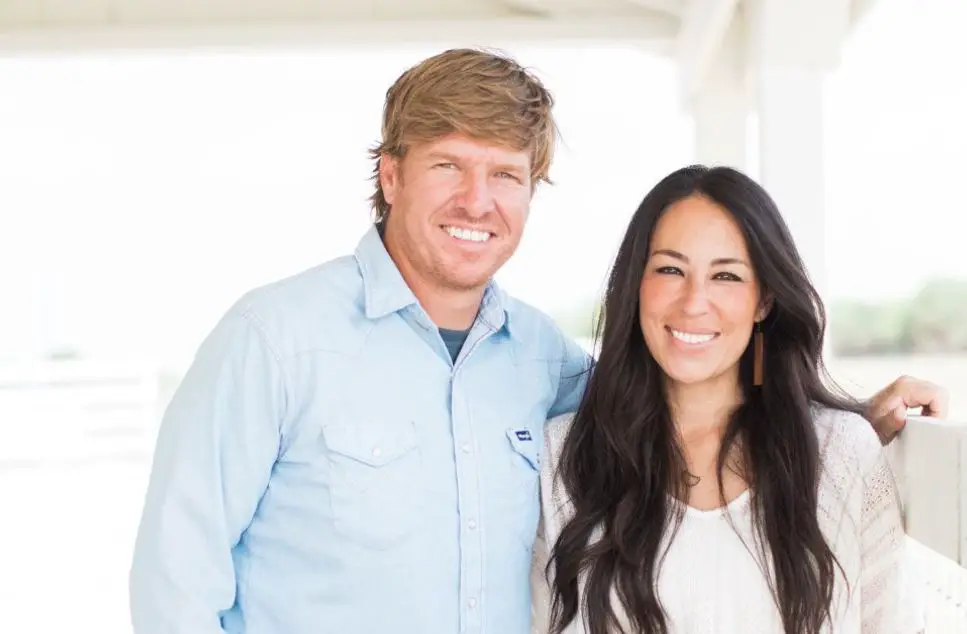 Chip and Joanna Gaines are small-town folks that began taking old houses in their hometown of Waco, Texas, and flipping them for homeowners.
With their unique style and loving family dynamic, they caught the eye of HGTV producers.
Chip and Joanna with their show "Fixer Upper" then stole the Hearts of the American people.
Since the popularity of their show, they capitalized on the opportunity of success. The couple has now made a fortune off their Magnolia brand and their "modern rustic farmhouse" décor style.
Honestly, I feel like they are the reason shiplap walls has become such a huge hit since 2014. They are leaders in the industry of real estate and interior design.
Their décor is sold online at Magnolia.com and a home line through Target.
Fixer Upper Show and Their New Network
As mentioned, the show aired for 5 seasons on HGTV starting back in April of 2014. They recently had their 5th baby and called it quits for family time.
However, Chip and Joanna have announced they will be coming back for a 6th season but on a new network, their network. They recently partnered with Discovery Inc, to build their very own Magnolia Network with shows inspired by the Gaines's creativity.
One show that will premiere on their new network will be a New Season of "Fixer Upper".
It is expected to launch in 2021.
I know all the Fixer Upper fans are just as excited as I am!
Visiting Magnolia Market & Silos in Waco, TX
On our way back from Austin, we enjoy stopping in Waco to check out what's new at the Magnolia Market.
This was our second time visiting.
Our first time going to Magnolia Market was back in 2017 when we were on our way back from our Anniversary Trip.
When we first went back in 2017, there was a cool turf yard with balls and bean bags for the kids to play.
They also had a food truck with coffee and yummy snacks. Since then, things have definitely changed for the better!
There is now a coffee shop called "Press" and a Magnolia Home Showroom.
What's at Magnolia Market to Explore?
There are multiple places to stop and explore at Magnolia's Market including;
Magnolia Market at the Silos
Magnolia Press
Silos Bakery Co.
Magnolia's Home Show Room
Magnolia Table (Located off property)
Little Shop on Bosque (Located off property)
Seed + Supply and Gardens
Food Trucks
The Lawn in front of the Silos
While we visited in August of 2020, the Seed + Supply and Gardens, Food Trucks, and the lawn in front of the Silos were unavailable.
The lawn was torn apart and looked to be under renovation to expand the area.
That was ok with us because it was mid-August and reaching 108 degrees. The heat made us want to be inside as much as we could.
It turns out, they were going through some major expansion and renovation to the area. Which I could tell was going to be amazing once it was done.
You can check out the expansion plans here. https://magnolia.com/were-expanding-the-grounds-of-the-silos/
Even with the construction and fighting the Texas heat, we still enjoyed a delicious iced latte from Magnolia Press.
While enjoying our Iced Latte's, we explored through the Magnolia Home Showroom and the Market at the Silos.
Side Note: We did not go the Silo's Baking Co, mainly because the line was too long outside, and it was too hot.
Why it's a great place to stop
I think the Magnolia Market and Silos is a must-stop if you're driving through Waco, TX.
It's a great experience for the whole family and the perfect place to stretch your legs while on a road trip.
As you visit the Market, you will be inspired by the décor on the outside as well as inside. It makes you want to buy everything and redecorate your house, or for us our RV.
There are also plenty of photo ops to take pictures to document your stay.
If you're a Fixer Upper Fan and love the Gaines's family, show, and décor style, it is a MUST STOP!!
You won't regret it!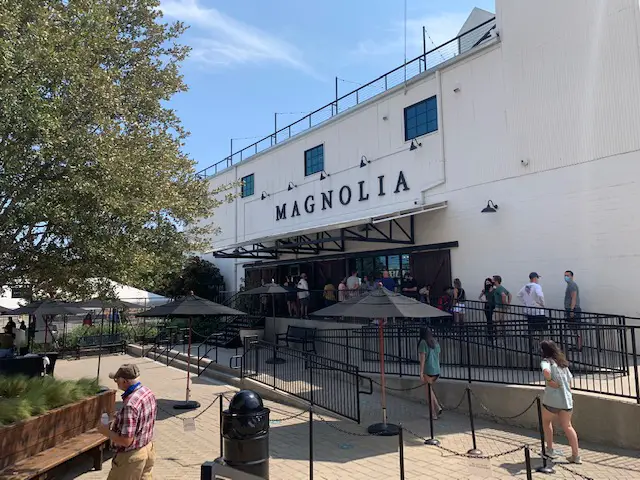 What we bought…
While visiting the Magnolia Market, we purchased a wood wick soy candle with the scent "Greenhouse" and a coffee mug.
Two items that I know I will use!
If we could afford it, I would purchase everything they have and redecorate our entire RV.
Final Thoughts
Magnolia Market is the perfect place to stop if you're in Texas. Honestly, as soon as they are done with their hotel, I would love to book a room and spend a whole weekend in Waco.
It is a Bucket-list Sight to see, especially if you're a Fixer Upper fan!
If you're not able to stop by in person, you can always visit their website Magnolia.com to check out their store online.
As always, thanks for stopping by, and feel free to share this post so others can add Magnolia Market to their Bucket-list.