Oh… Finances! We all have them. Money is universal and some are completely unaware on how to truly manage it. According to an article written by CNBC, 78% of Americans live paycheck to paycheck, 56% are in way over their heads with debt, and 56% save $100 or less a month.
Those numbers are surprisingly high, but with everything becoming more expensive it is understandable. Our incomes are having a difficult time keeping up with rising prices and many people often live above their means to keep up with social society.
Matthew and I weren't living above our means, but we also weren't living below either. So, we began our journey of getting out of debt, learning to live below our means, and started to take control of our finances. We saw that a couple of years of making sacrifices by not going out as much and living in an RV with a small loan payment was going to help us get out of debt.
Our goal is to one day pay for everything with cash, and never have another loan or credit card to pay back. We want to take amazing vacations without going into debt, save for retirement, give to others freely and live financially free.
So, we have done an extreme amount of research and are really digging deep to understand finances, how to best pay off debt, and make our financial dreams a reality. These are the 6 tips that have been helping us take control!
Step 1: Create a budget!
When you create a budget this forces you to look at your monthly income, your monthly bills, and where you spend your money. It also allows you to consciously "trim the fat" meaning stop spending money on all the miscellaneous things that you don't really need or can substitute for cheaper alternatives. I wrote a blog called "Why it is important to create a budget", you should read it if you're still questioning why a budget is a necessity.
Step 2: Stop spending money!
Seriously, cut the "fat" as they say. When you start budgeting, you begin to see all the unnecessary purchases as I said before. Purchases may include eating out, coffee runs, or unused memberships. The extra money you save by cutting out the extra expenses will allow you more money to pay off the debt and save. Which brings me to step three.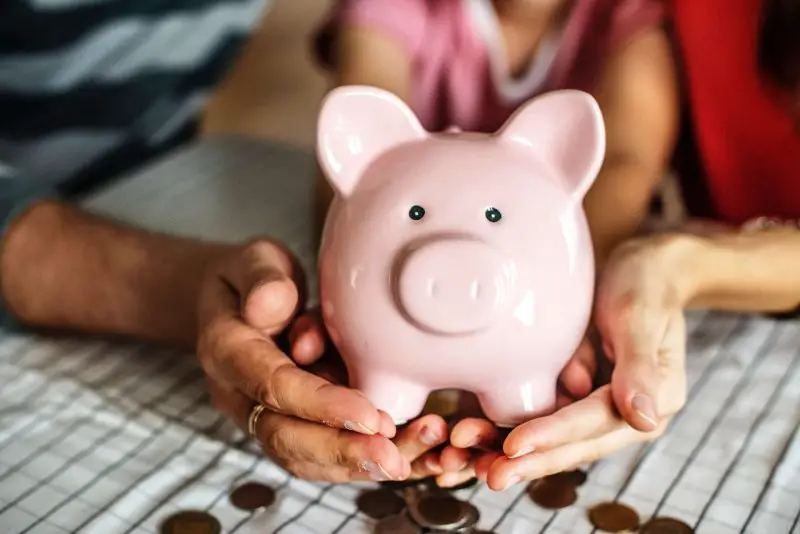 Step 3: Save an emergency fund!
Having an emergency fund is so important. Try saving at least $1000 to have just in case you need to go to the doctor, or you need maintenance on your car or RV. This prevents you from placing those expenses on your credit card. Once you have that emergency fund saved, now is time to focus on step 4.
Step 4: Pay off the debt!
Once you can create a budget and see where your monthly income is being spent, then trimming the unnecessary spending habits, this will give you some room to put more money towards debt payments. So, check your balances for all the credit cards, loans both personal and student, cars, and mortgages as well as the interest rates! Pay off the smallest loan first while making the minimum on the rest. Then take the amount of money you used to pay off one loan to pay off the next smallest one and keep going until it's all paid. This is also called the "Snowball effect".
Depending on the amount of debt and income you bring in, it could take years, but it is so worth it! Getting rid of that debt is going to bring freedom for you and your finances. If you dream of taking those bucket list travel trips, having no debt will allow you to save more for those once in a lifetime experience.
Step 5: Stop using credit!
Instead really try to develop that habit of paying cash only. If you can't pay for it outright, then choose to save for the purchase until you can pay cash. When you use credit you not only increase your debt, but you will also end up paying interest on that purchase.
Step 6: Stick to the plan!
This is extremely important! You can do the budget, check your loan and interest amounts, and create a pay off plan but unless you stick to it, it won't become a reality. Again, getting out of debt can take years. That means for some that can be years of living with a budget and living below your means. Don't forget to continuously check the budget, adjust as needed, and focus on paying off the loans.
There you have it! 6 steps and tips on how to get control of your finances. This is a personal decision that is going to take strategy and implementation. You can do it! You don't have to live every month paycheck to paycheck and you can pay for a house or car with cash instead of credit. It is completely doable with patience and persistence.
If you have a spouse, run through these steps together and work together on your finances. It's important for couples to be on the same page.
We are excited for the day when Matthew and I are completely debt free and saving for our retirement and vacations. It is a dream that I know will become a reality! Stay tuned to our monthly blogs in the sections "goal setting". Every month we talk about our monthly goals and our journey to a debt free life. You can sign up below for our monthly newsletter to stay updated!
Stay Motivated! You can take control of your finances!
References: Dickler, J. (2017, August 30). Most Americans live paycheck to paycheck. Retrieved from https://www.cnbc.com/2017/08/24/most-americans-live-paycheck-to-paycheck.html