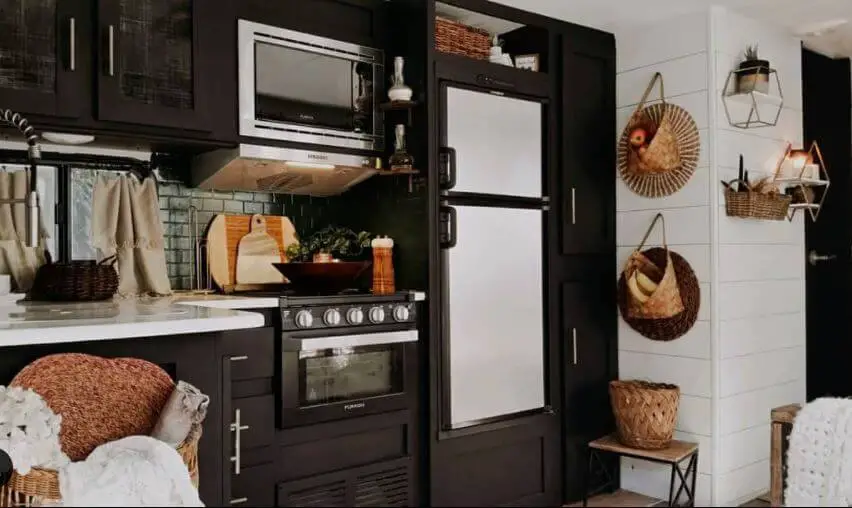 I'm so excited to announce that we will now be highlighting RV Renovations on our blog.
Living in an RV ourselves we are always making changes and enjoy looking at other RV renovations for inspiration.
I love the idea of opening up our blog space to highlight these incredible people and their RVs, as well as provide a space for others to come for inspiration. 
So, here is our first RV Renovation virtual tour and highlight with Jordan Bowen.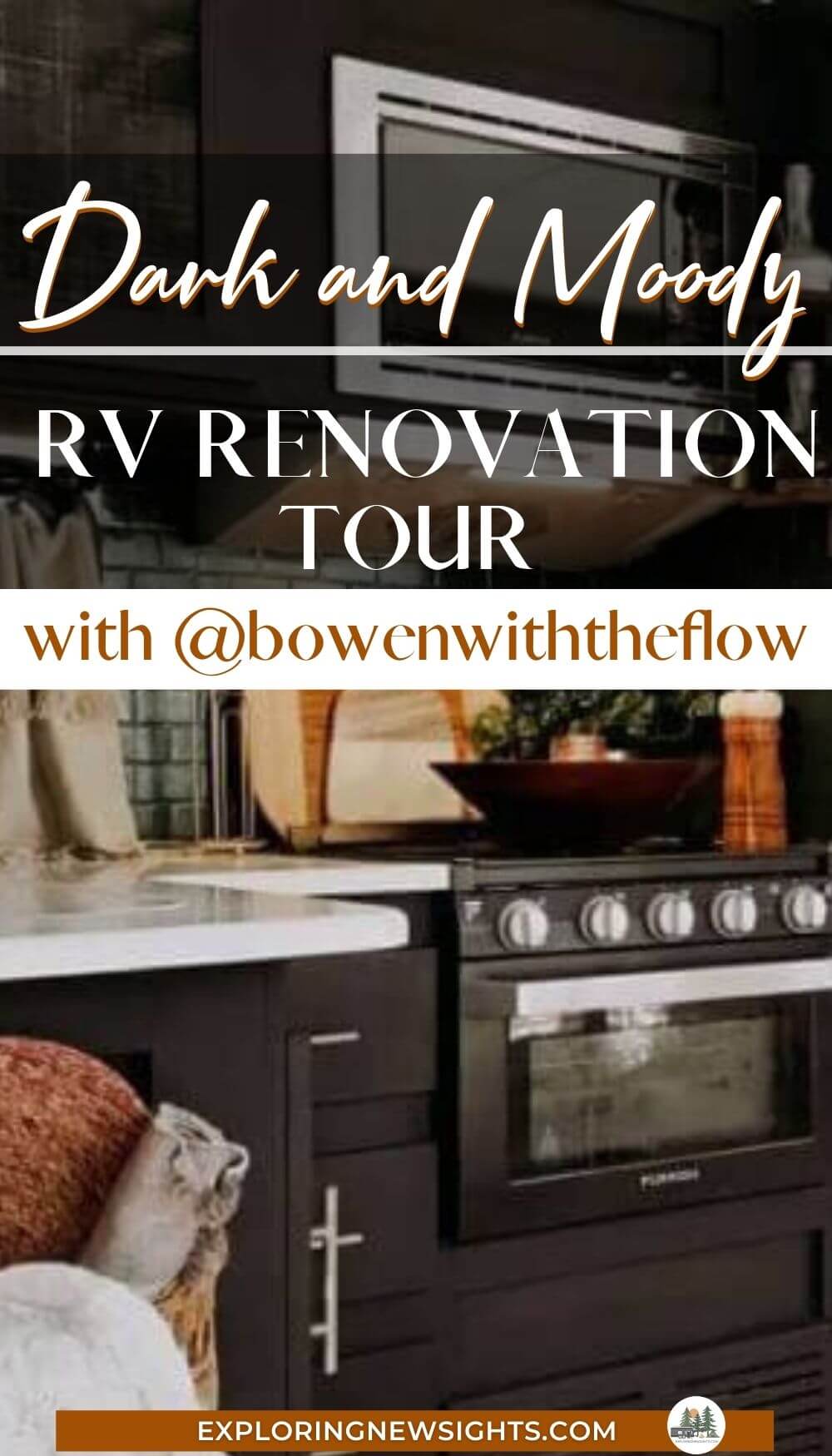 Jordan is living the tiny RV life with her little dudes.
She describes her style as Hygge, Dark, and Moody!
If you don't know what Hygge means, I didn't either but I'm so glad I do now.
Hygge – A quality of coziness and comfortable conviviality that engenders a feel of contentment or wellbeing. (Danish Culture) Pronounced "huh-guh"
Her RV definitely embodies the very definition of "Hygge" perfectly!
Scrolling through her Instagram feed makes me want to cozy up next to a fire with a cup of hot coffee and a good movie or book.
Before we reveal the amazing after renovation makeover, check out what her RV looked like before. 
 

 

 

View this post on Instagram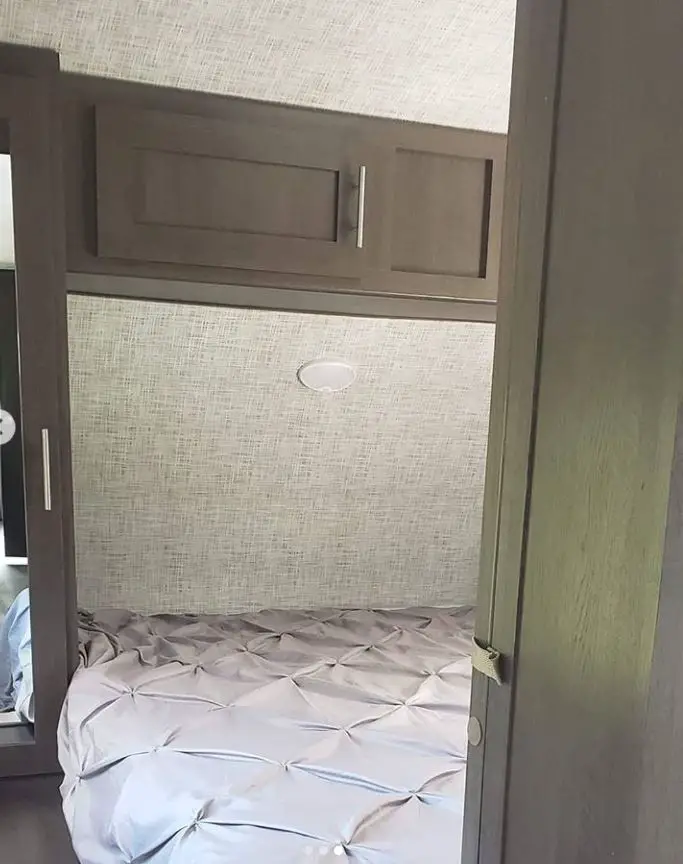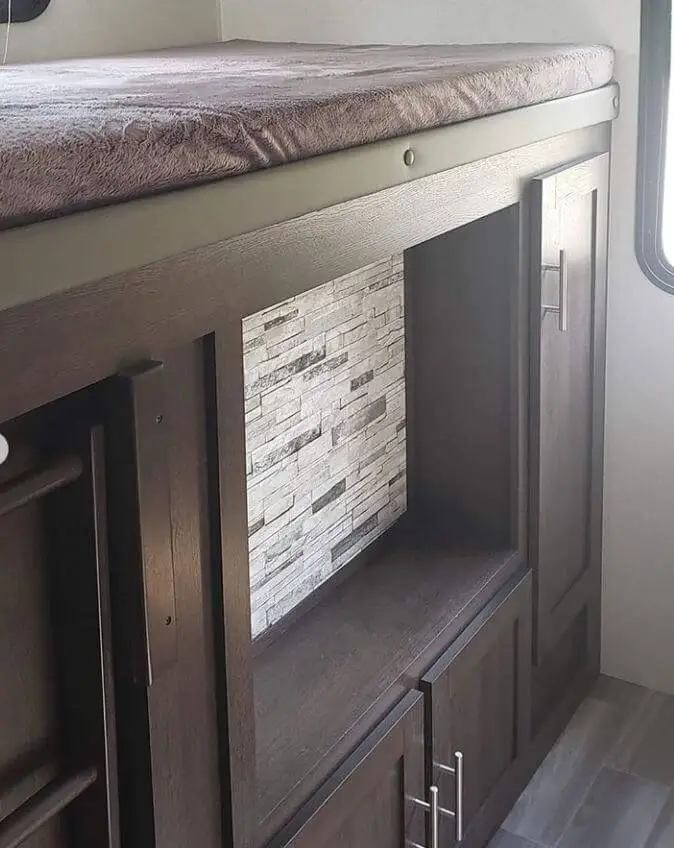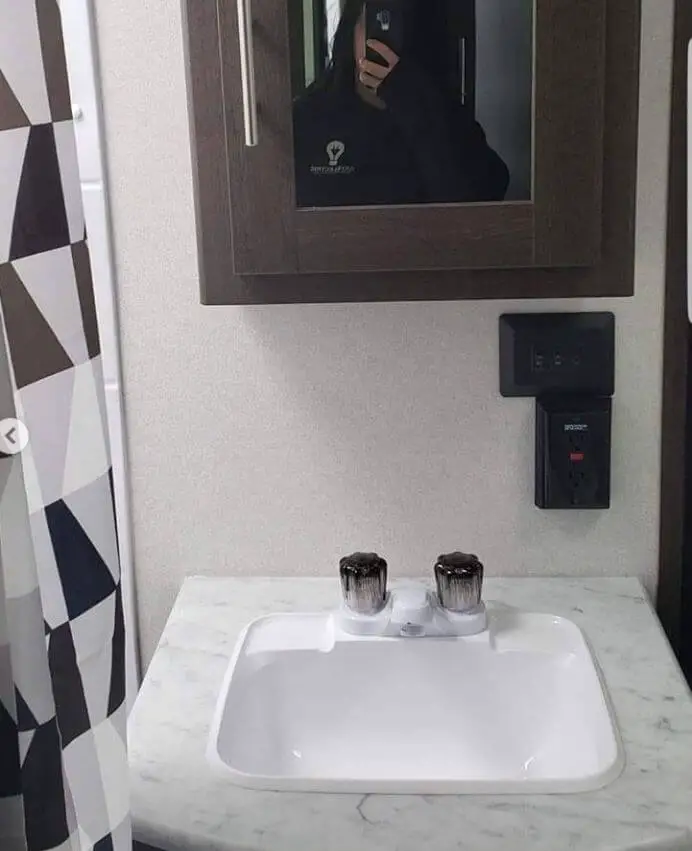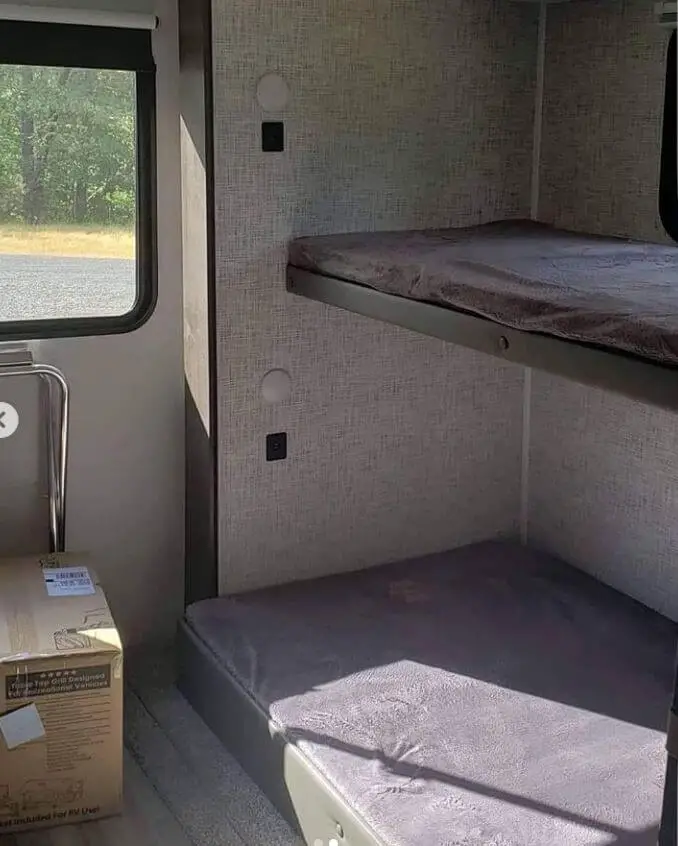 Now that you've seen the before of Jordan's RV, it's time to take a look at her cozy RV renovation.
It truly gives you the Hygge feeling as described before.
She has transformed the area by painting her walls white and added a sharpie line for a ship-lap illusion. So creative!
Jordan has also painted her cabinets black and added Tic Tac Tile to her kitchen walls.
The tile was originally white with grey grout, but to stay true to her dark and moody feel she painted those a dark emerald green.
So, check out her RV renovation and GET INSPIRED!!!
After – RV Kitchen and Main Living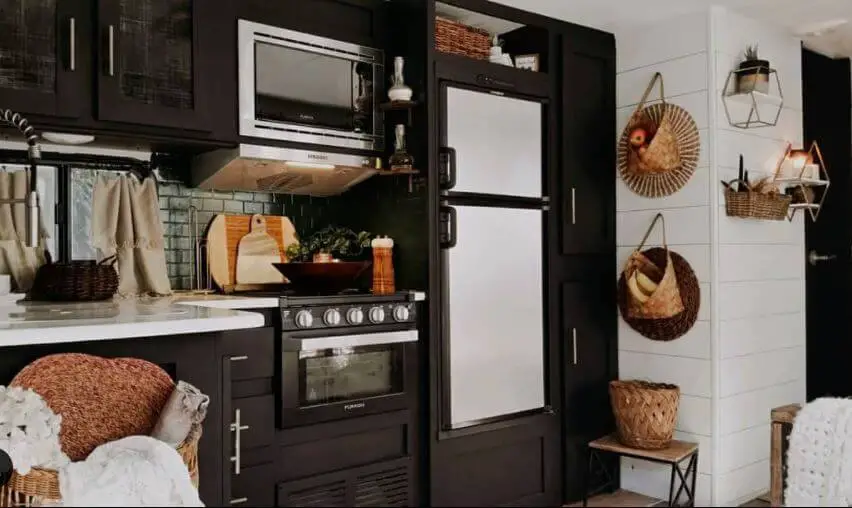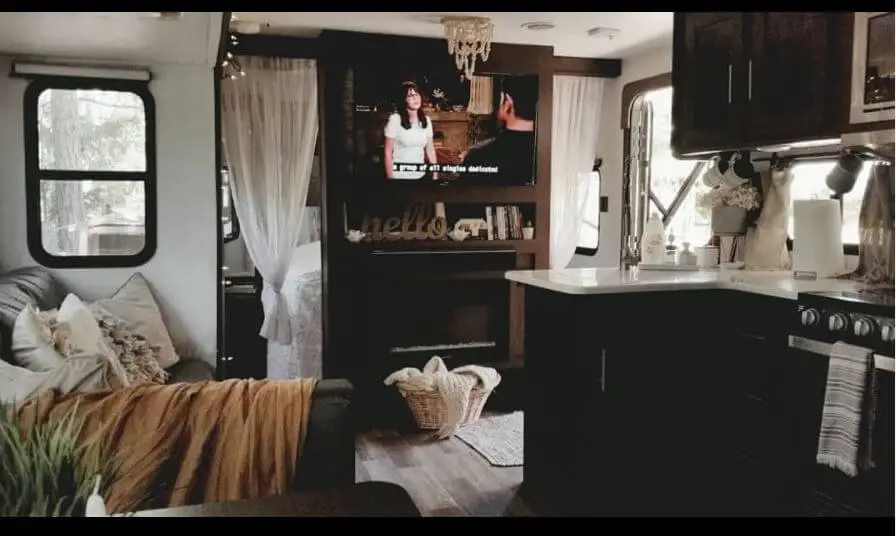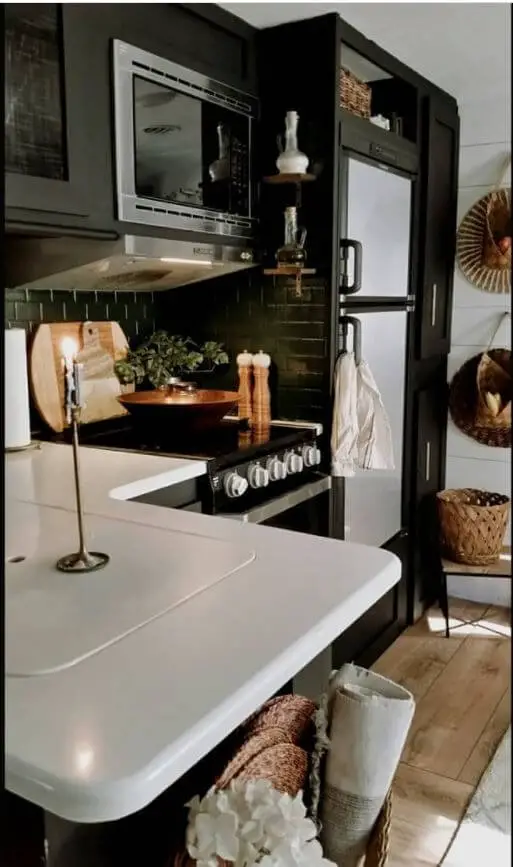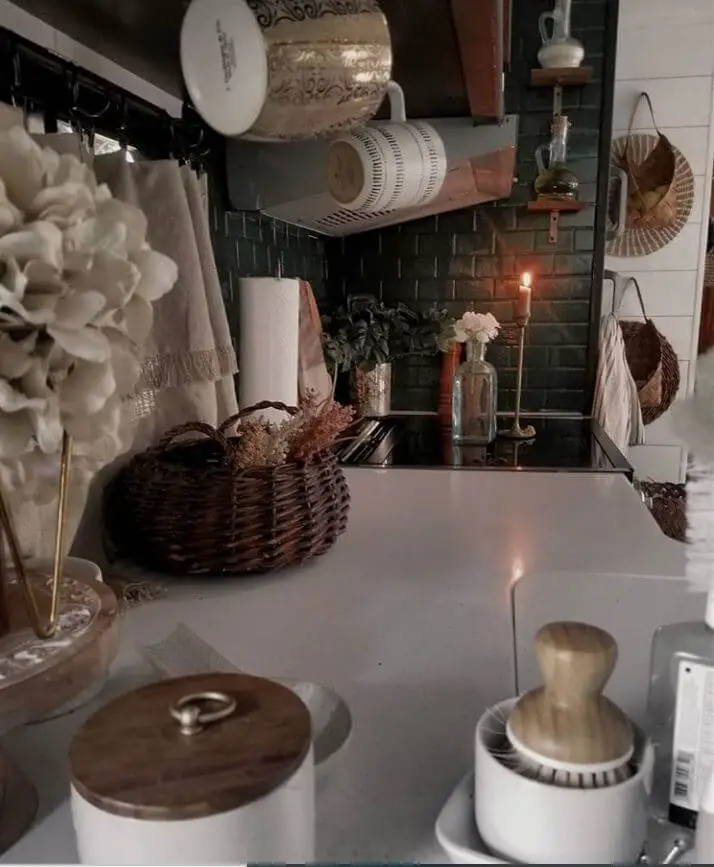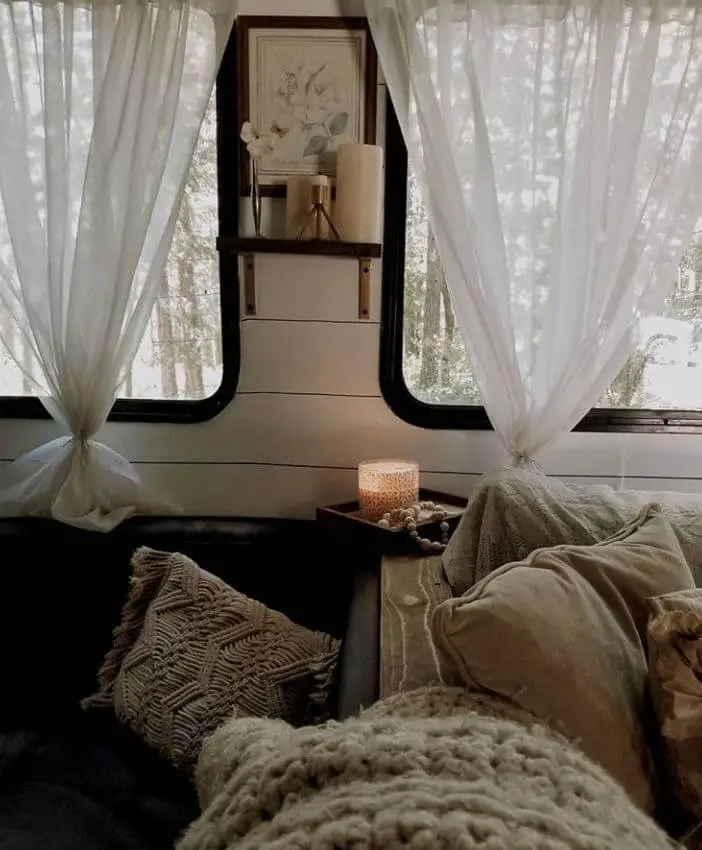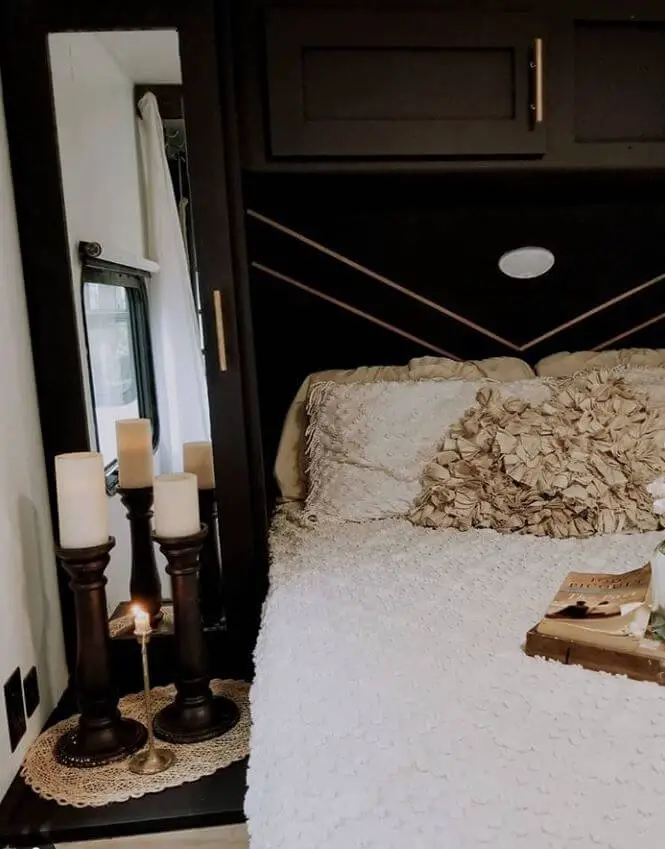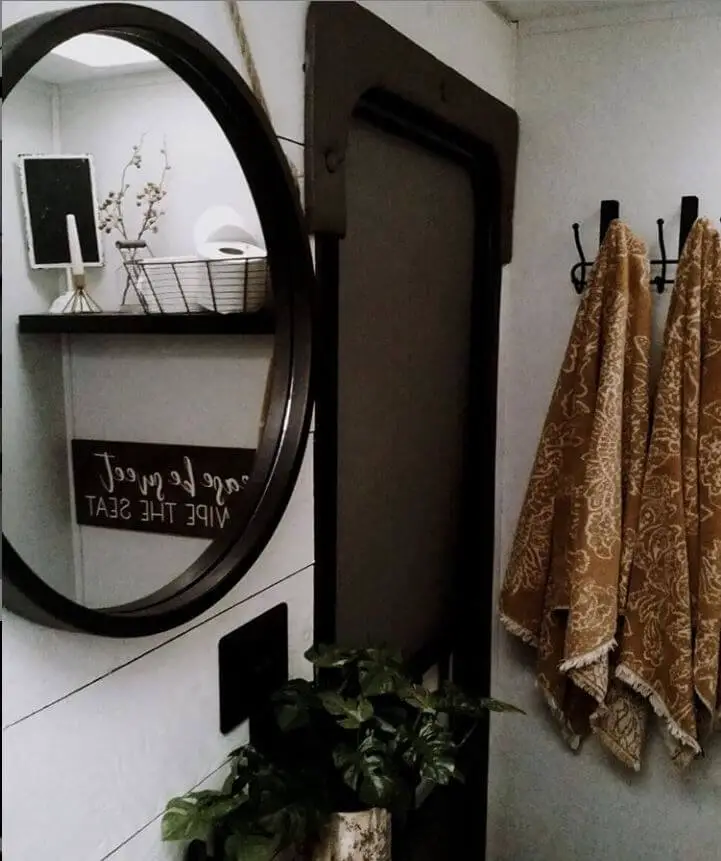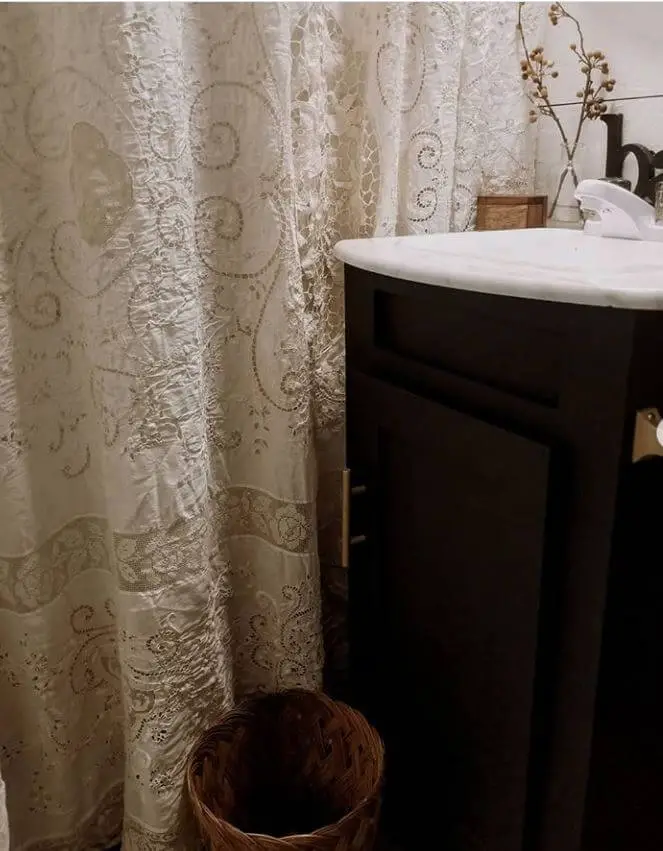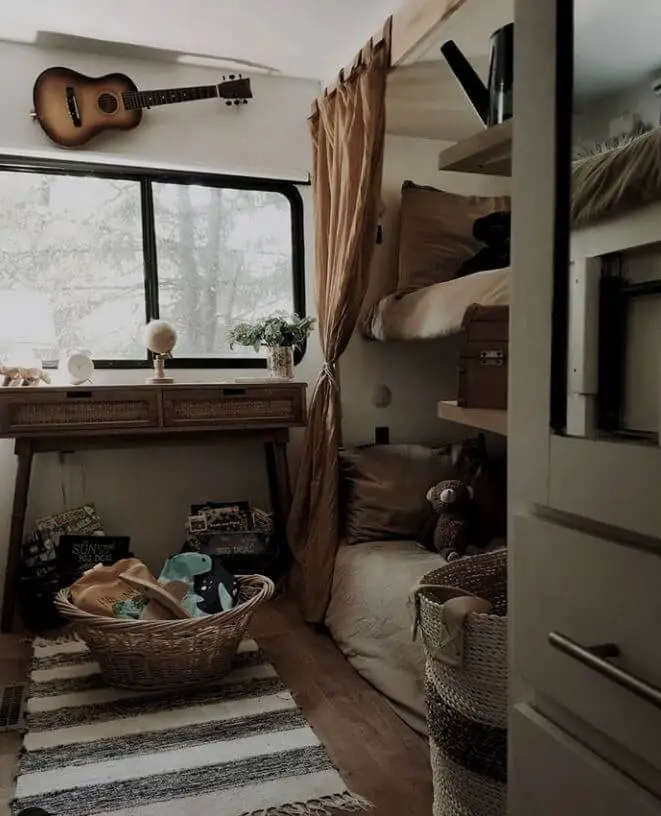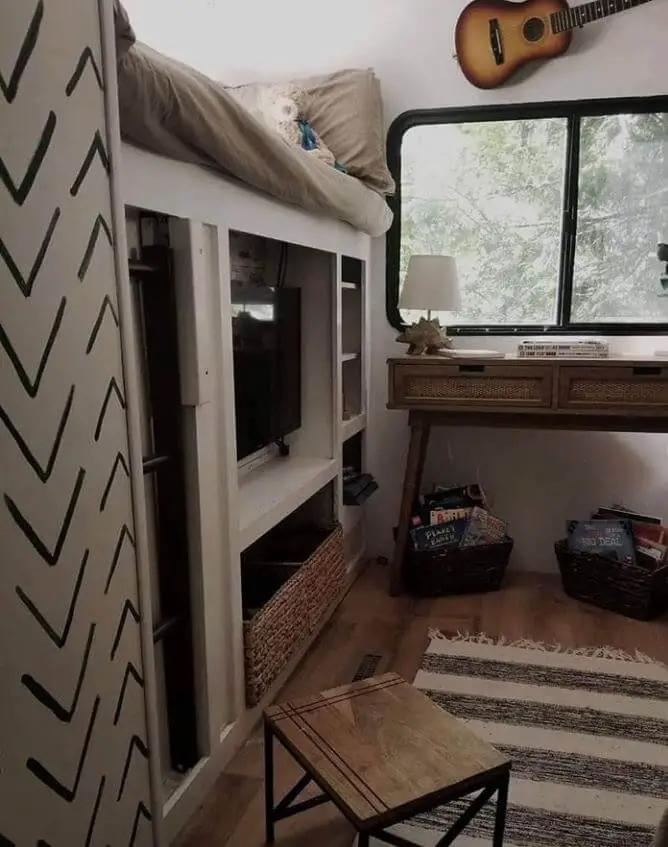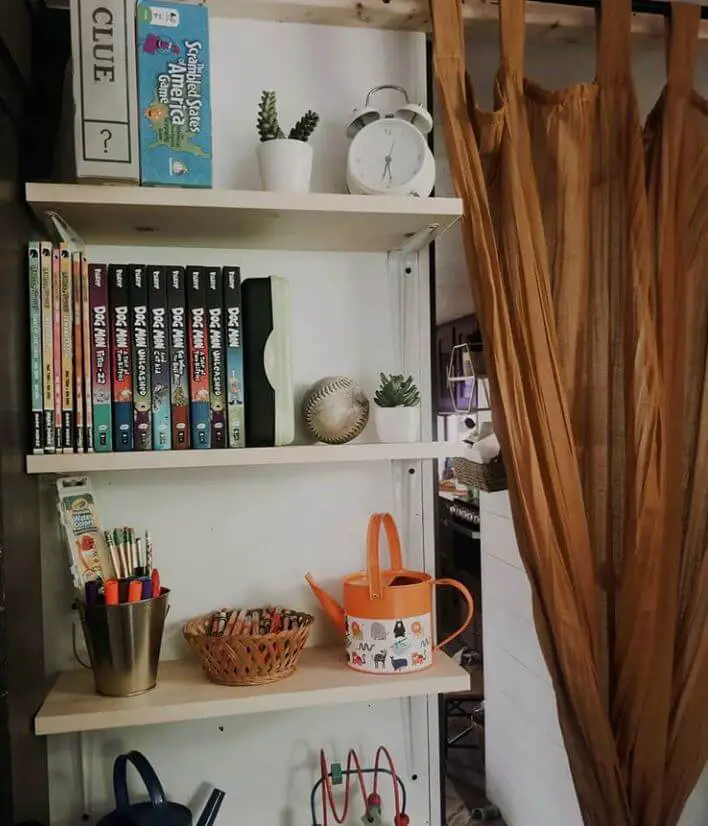 Final Thoughts
I absolutely LOVE her RV renovation. It's earthy, moody, and makes me want to cozy up and watch a movie.
She has truly checked every box in making this RV from a basic camper to a HOME on wheels!
Every detail is well thought out and meticulous to match her style.
If you would like to have your RV renovation featured on our Blog, please email me at Nissa@exploringnewsights.com