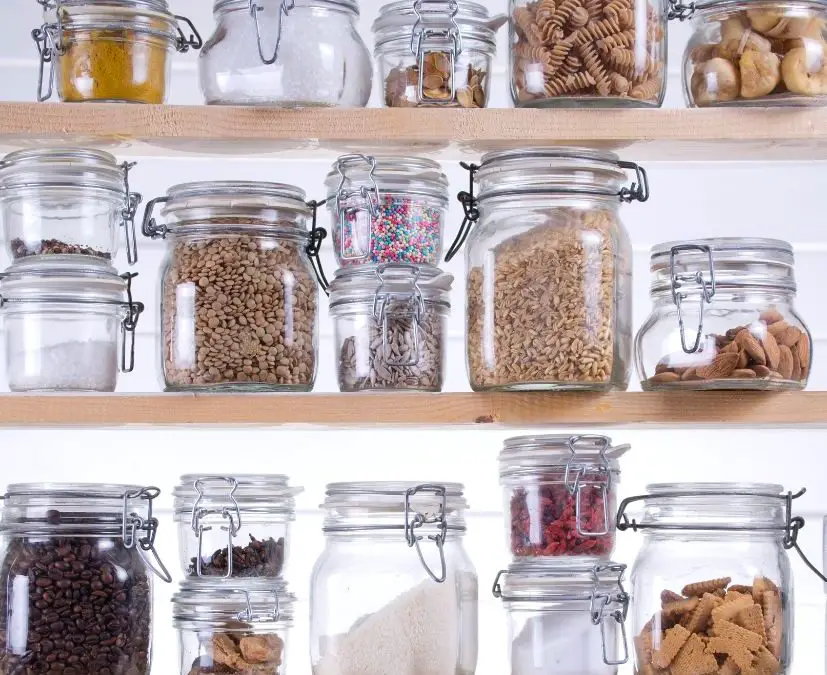 Pantry Storage in RV's is laughable. I know!
Storing food whether you live full-time or travel on the weekends seems to be a challenge for many.
The new RV's are getting better at carving out a space for your food and spices, however, not everyone has a new RV.
Maybe you chose to add some TLC to an older RV and are looking for ideas to add storage space. Or, maybe you have a newer RV, but you still would love some better ideas on storing and organizing your pantry foods.
I searched and found some incredible ideas many RVer's have done to creatively add storage or organized for maximum potential.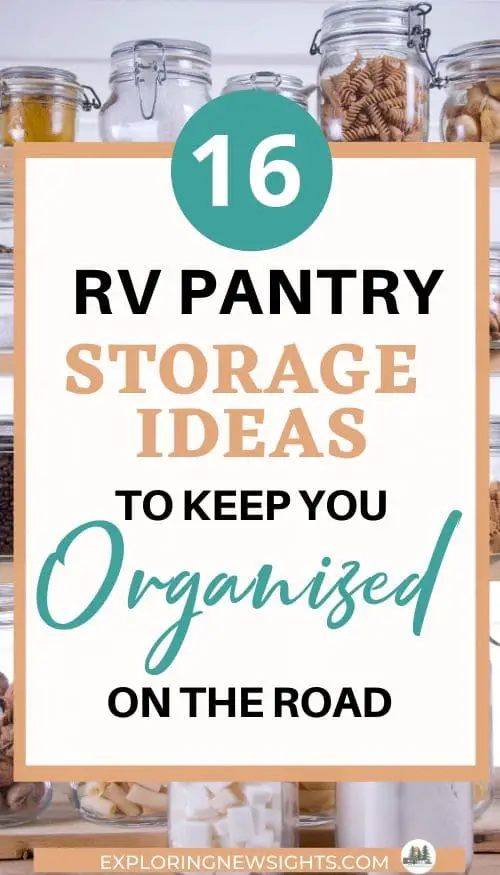 RV Pantry Storage Ideas for your Canned Goods
Canned foods are great to have on hand when traveling in your RV. If you have recipes that call for soups or canned veggies, you'll want to be able to store them properly.
Cans also tend to roll or knock over when driving, so securing them is a great idea. Here are some things you can use to secure your canned goods.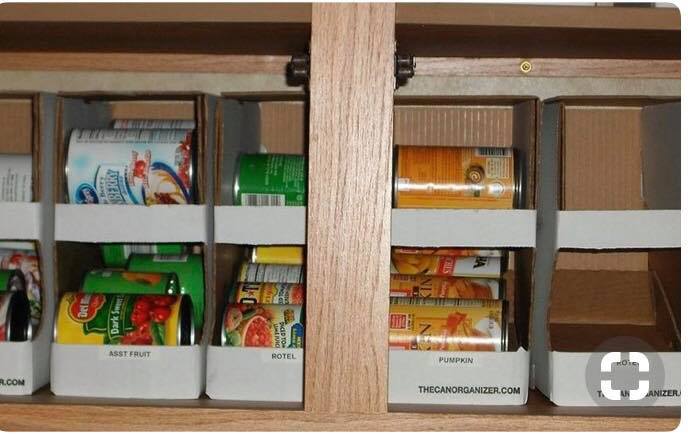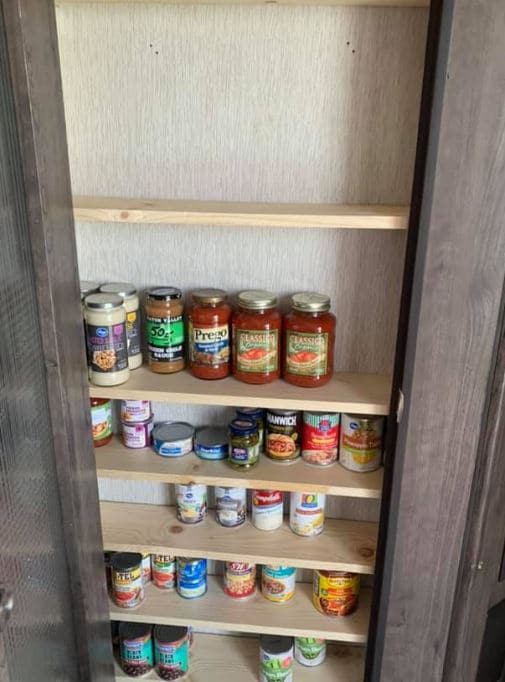 Image Credit: Latisha Dunham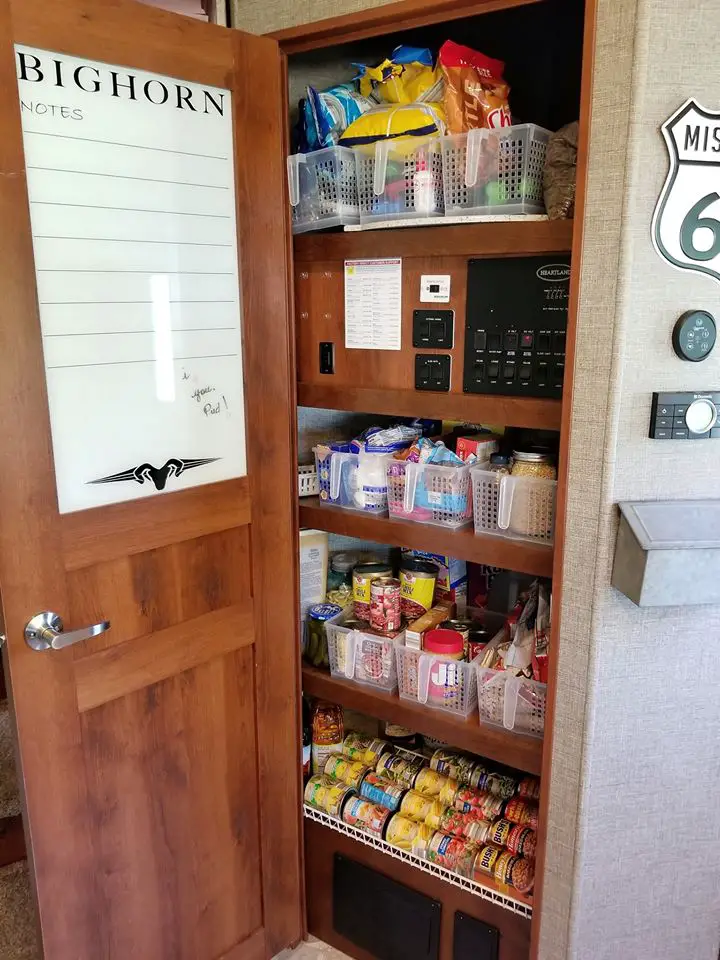 Image Credit: Angie McGoveran
RV Pantry Storage Ideas for your Spices
Spices are so important when it come to cooking and baking. We need our spices to bring flavor and joy to the foods we create. There are so many options to store your spices including shelves,
magnetic boards
, and more. Check out these great ideas from other RVers to storing their spices on the road.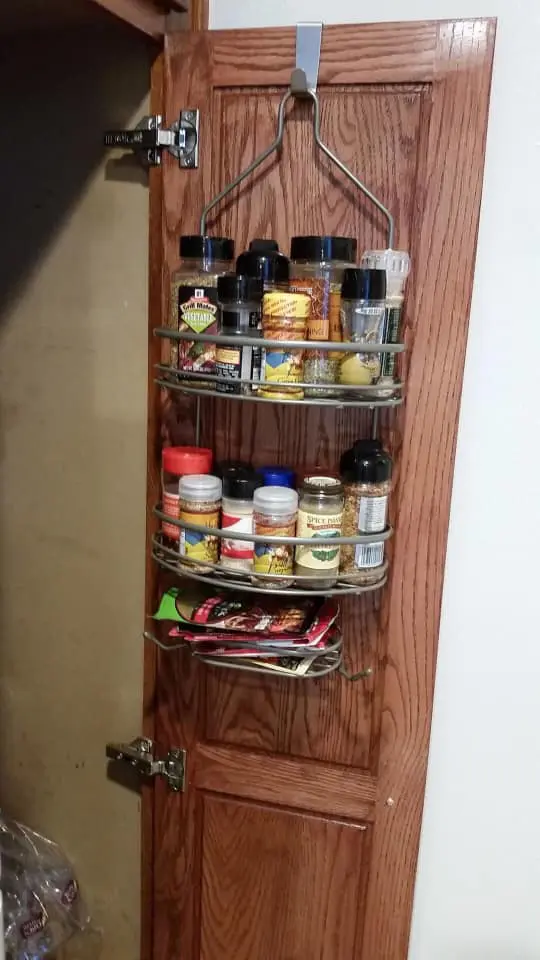 Image Credit: Anonymous FB RV Group User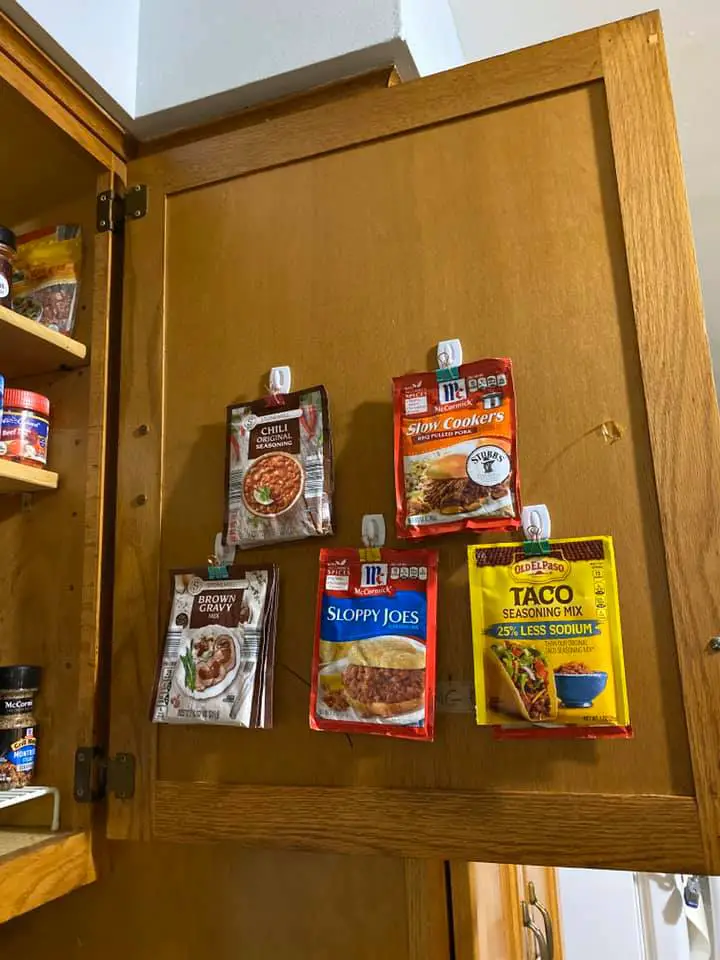 Image Credit: theALDINerd.com Community/Kalie Marie – Posted in RV Storage and Organization by Paulette Poppin. Original Photo credit: Unknown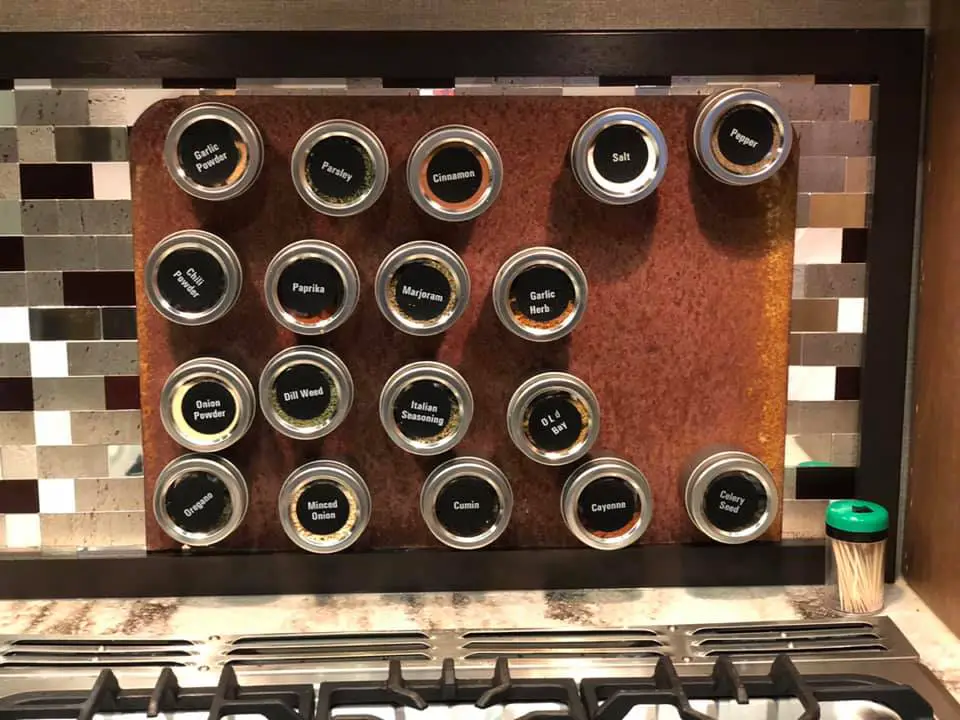 Image Credit: Debbra Morhardt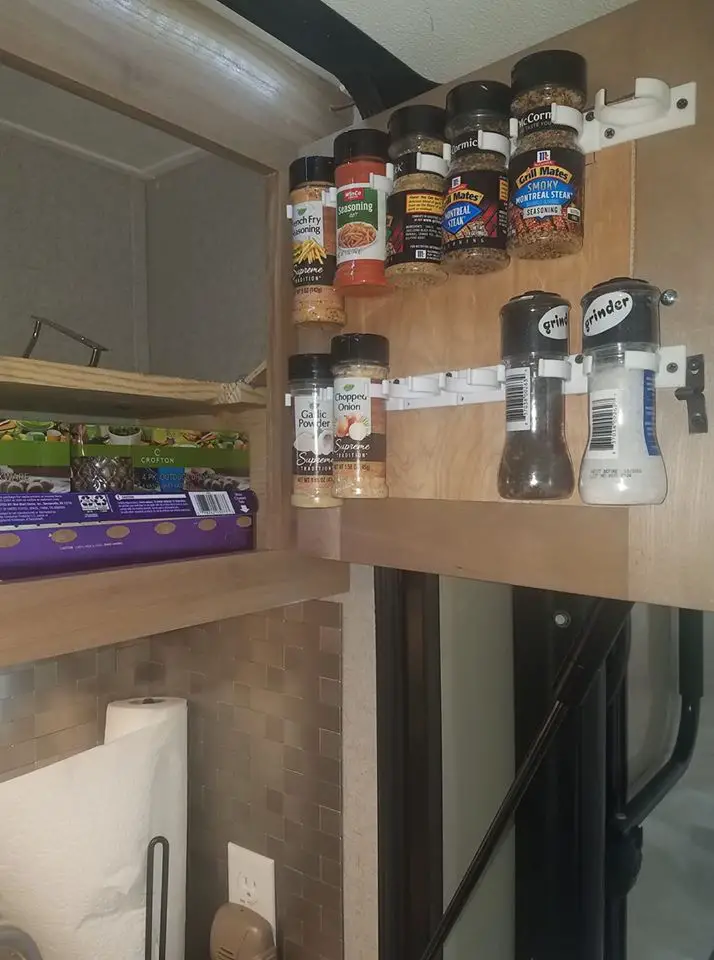 Image Credit: Anonymous FB RV Group User
Image Credit: Amber Corley
RV Pantry Storage Ideas for your Dry Goods and Cereals
Storing cereal and dry goods in the containers they came in can become messy and difficult to stack. So choosing container bins or as you see here, mason jars are a great way to keep your dry goods secure with the ability to keep things organized.
One brilliant idea an RVer did was screwing with nuts and bolts the lids to mason jars under their kitchen cabinets. This makes it an easy and secure way to simply unscrew the jar with the organized good inside. I love the innovation!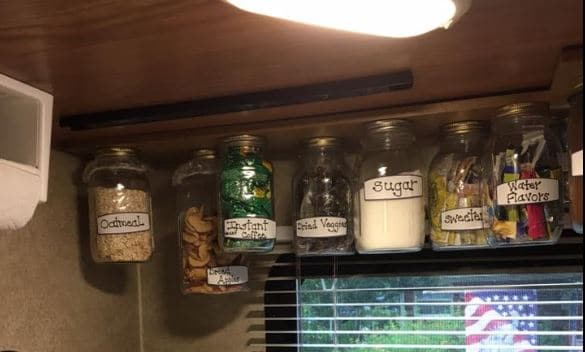 Image Credit: Roberta Lane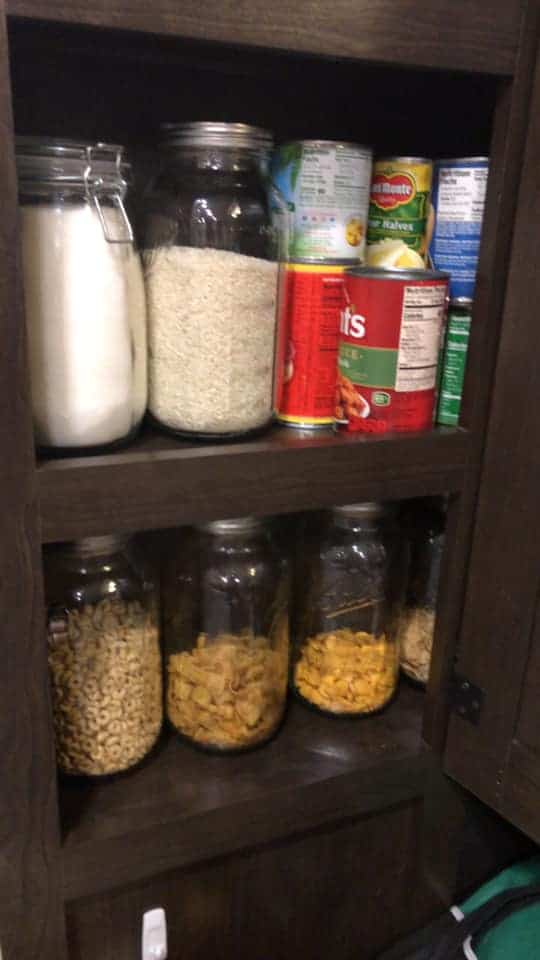 RV Pantry Storage Ideas for Snacks
There are many ideas to store the snacks in your pantry including an over-the-door pantry organizer or bins with labels. If you have chips, you could use binder clips and command hooks to hang the chips on the inside wall of the pantry.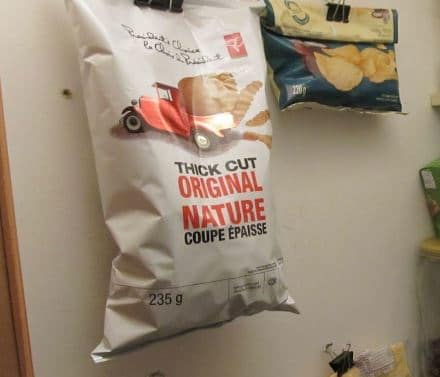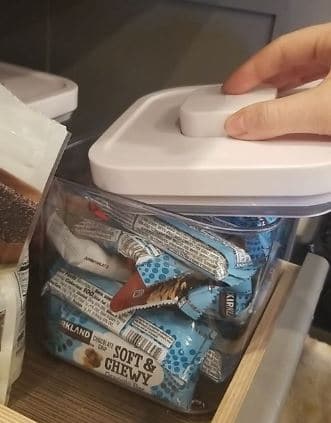 Image Credit: Maruz Terminel
RV Storage Ideas for your Fruits and Vegetables
Keeping your fruits and vegetables fresh is key to making them last throughout your traveling journeys in your RV. Here are some clever ways to add more storage in your RV for your Fruits and Vegetables.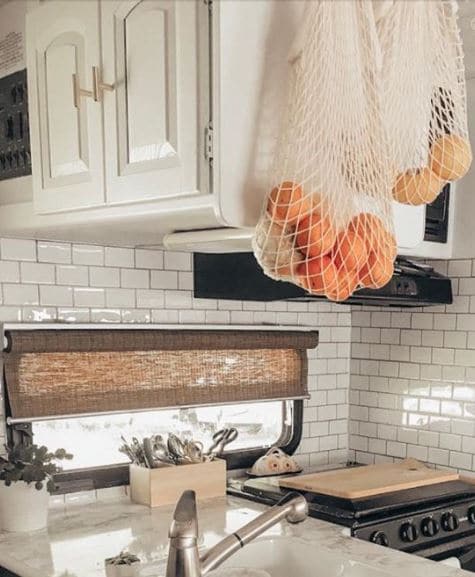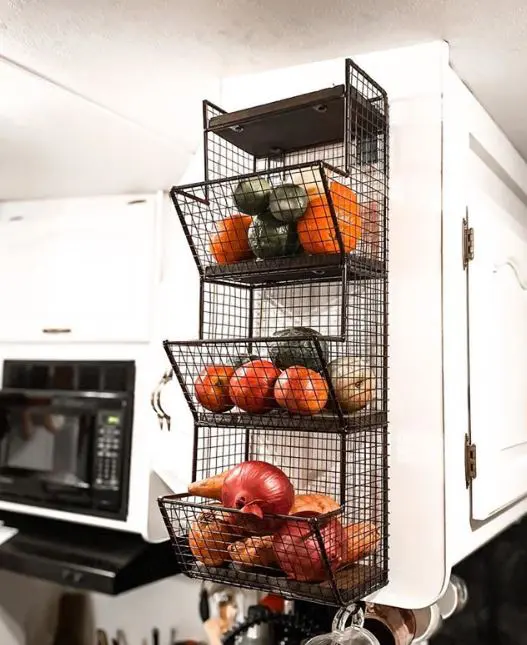 Image Credit: The Coulter Clan
Final Thoughts
I hope you feel inspired and you've received some ideas to get organized in your RV pantry. Staying organized, especially while you're camping, will save you time.
Also, don't be afraid to get creative and build! There are so many RVer's that have added shelves and tiny pantries in their RV.
To submit your blog or RV ideas and tips to be featured, check out our "work with us" page.
If you found these ideas helpful, please share these great ideas with your friends and family or pin to save for later on Pinterest.
RV Pantry Storage Ideas came from other RVers on the following Facebook Group Pages:
–RV Storage Ideas
–RV Renovations
–RV Exterior/Interior Ideas