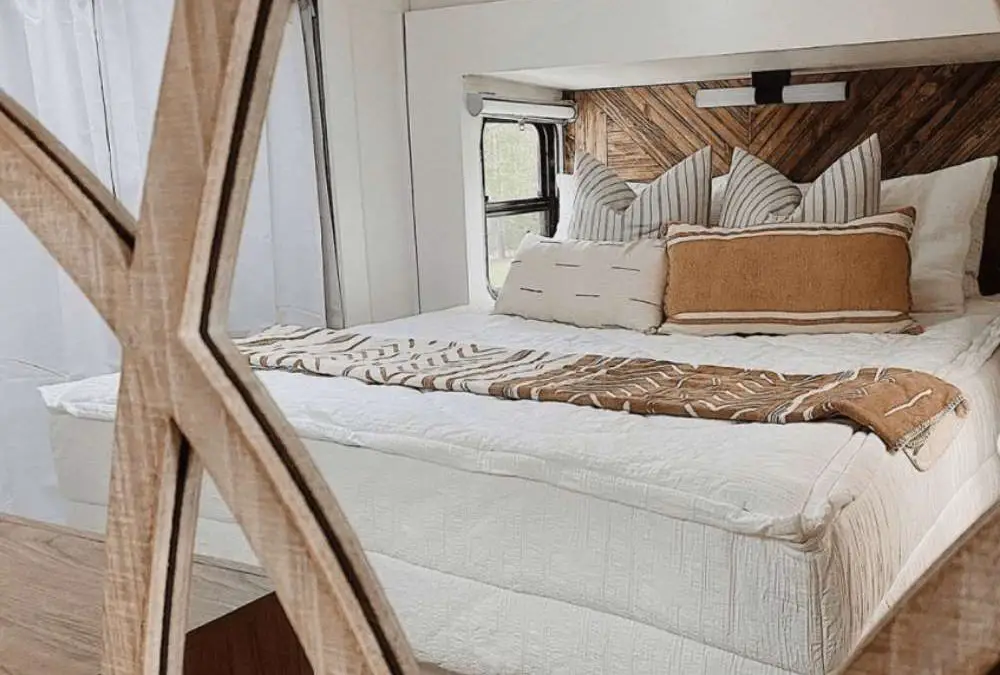 Who doesn't LOVE a great toy-hauler RV Remodel?
I know I DO!!
They are so inspiring with the amount of customization that adds a special touch of uniqueness.
Speaking of customization, Brittany Winebarger @brittanywinebarger is an RV Remodeler that adds amazing customization to her RV's. 
In this Raptor Toyhauler, she has added her own modern boho RV style to create a gorgeous cozy home away from home.
While this RV is Sold, it is still one to admire and be inspired by!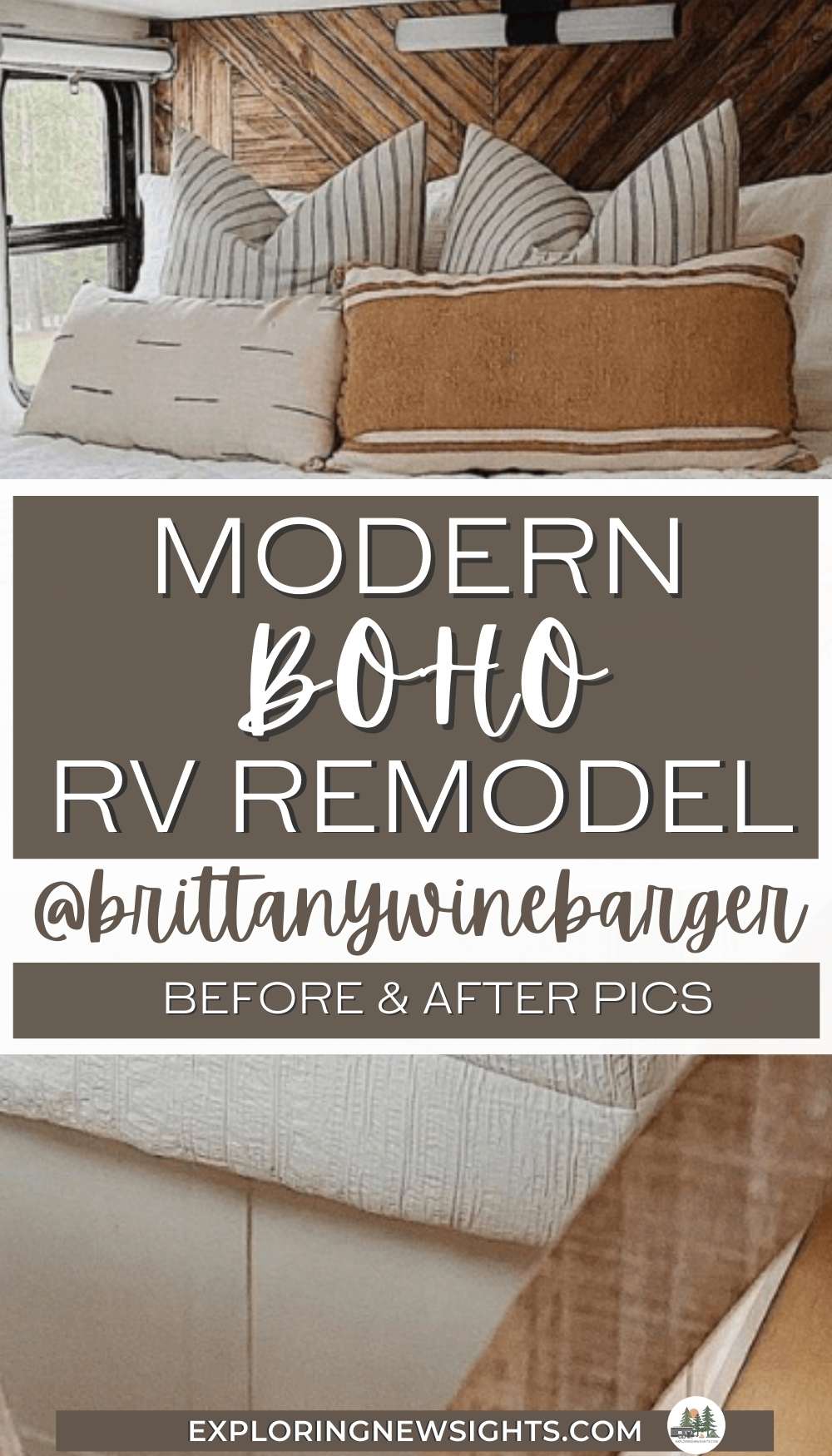 Brittany is just doing life like the rest of us with little projects here and there.
However, remodeling an RV isn't a "little" project but one that she put her heart in too.
Making the RV space a home away from home was a high accomplishment.
Her family enjoyed this RV Toyhauler for many adventures before selling it and buying a motorhome. I can't wait to see what the full renovation on the Motorhome is going to be!
Until then, check out this amazing modern boho RV remodel and follow their adventures @brittanywinebarger on Instagram.
 

 

 

View this post on Instagram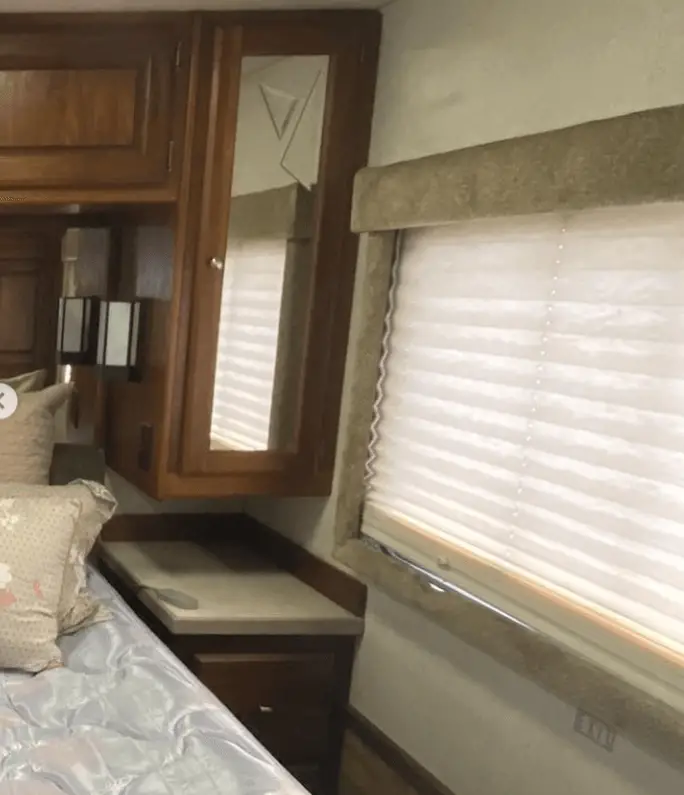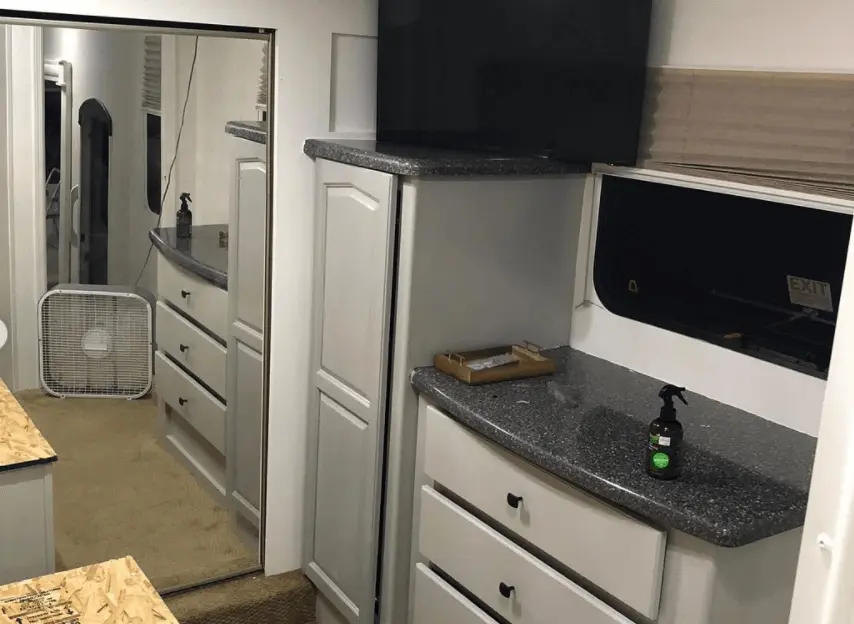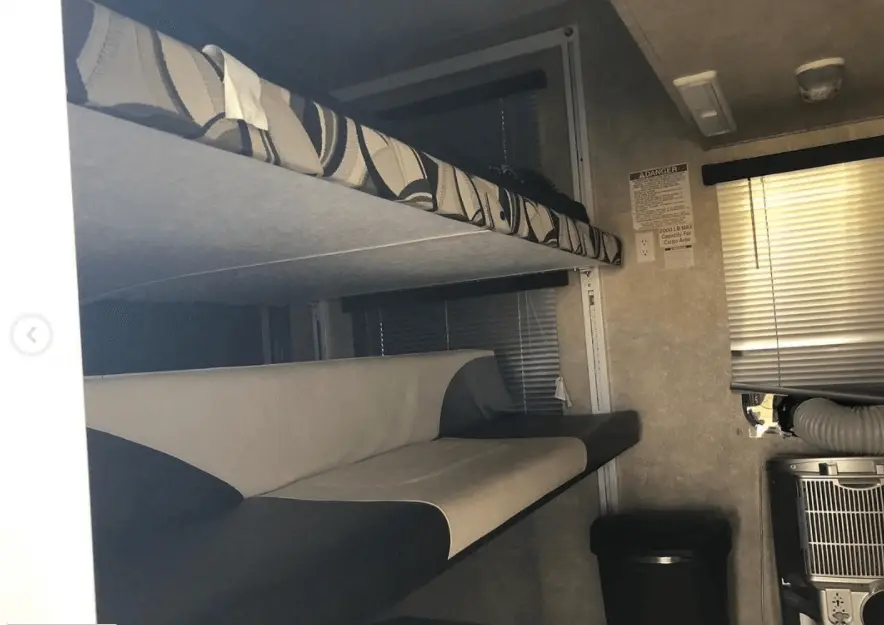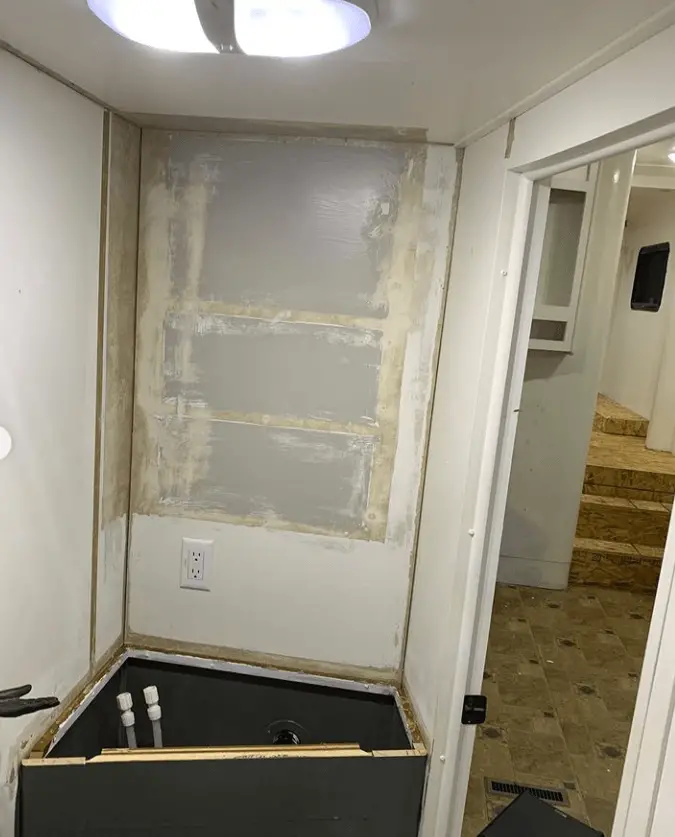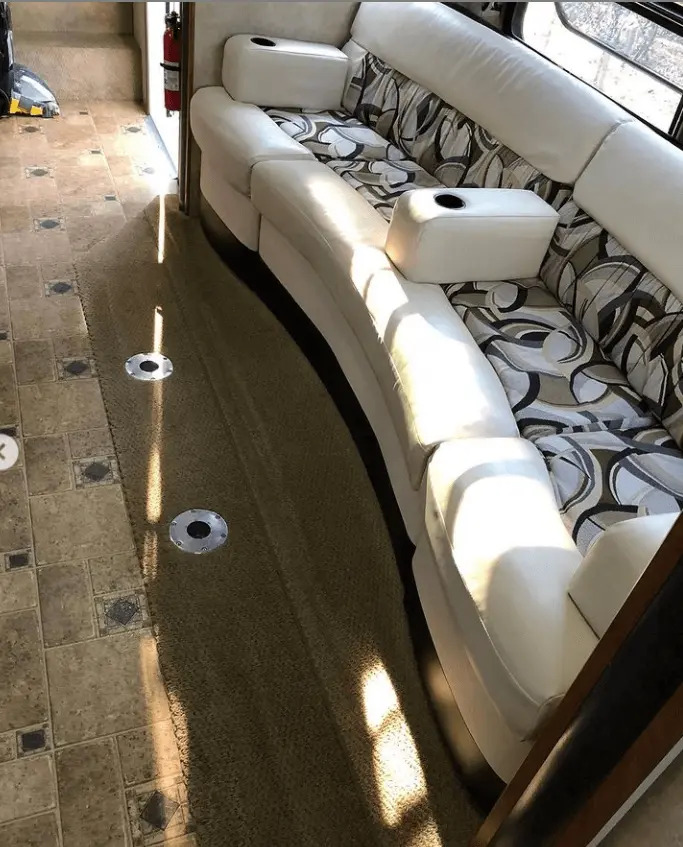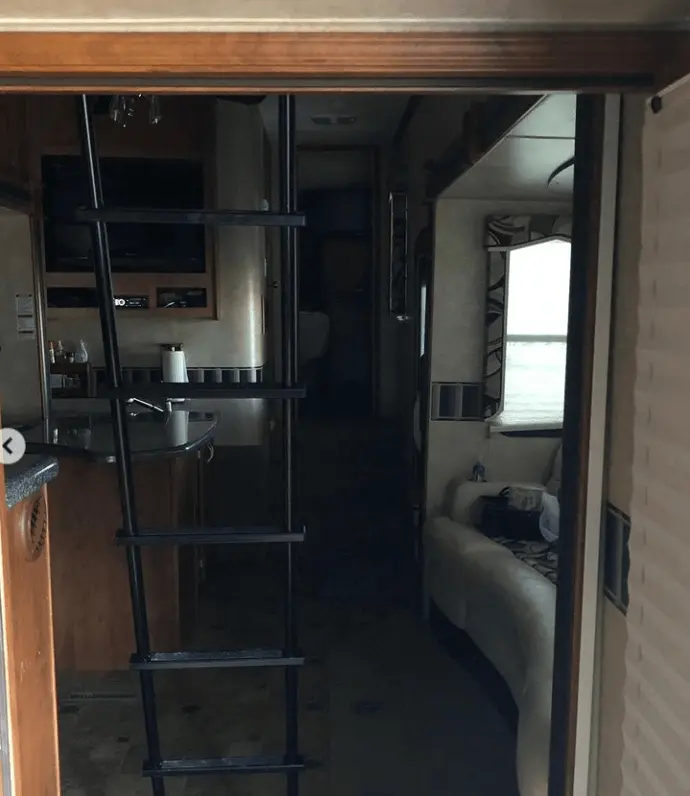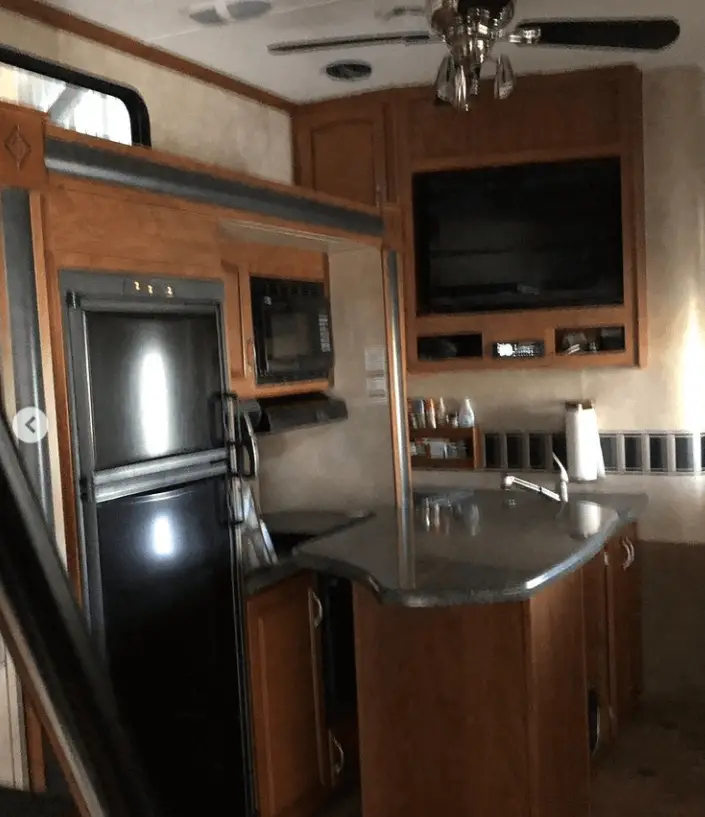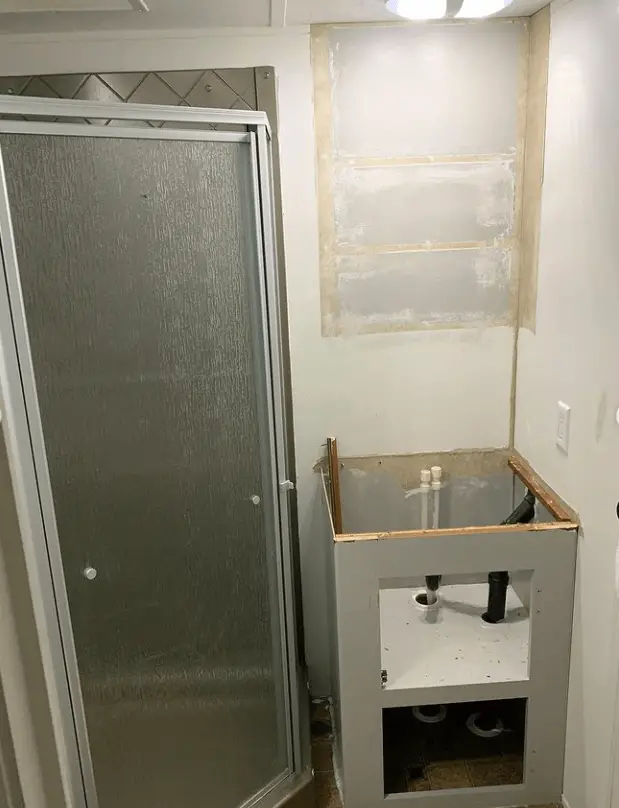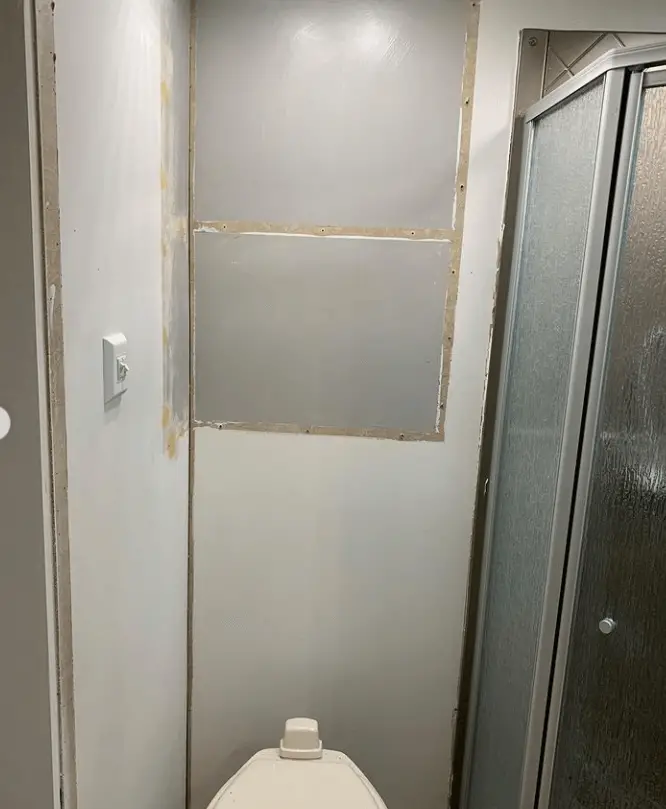 Now that you have seen what the RV Toyhauler looked like before, it is time to check out the after!
While scrolling, please take note of the small details.
She did some amazing woodwork on the bedroom headboard and the doors.
After – RV Kitchen and Main Living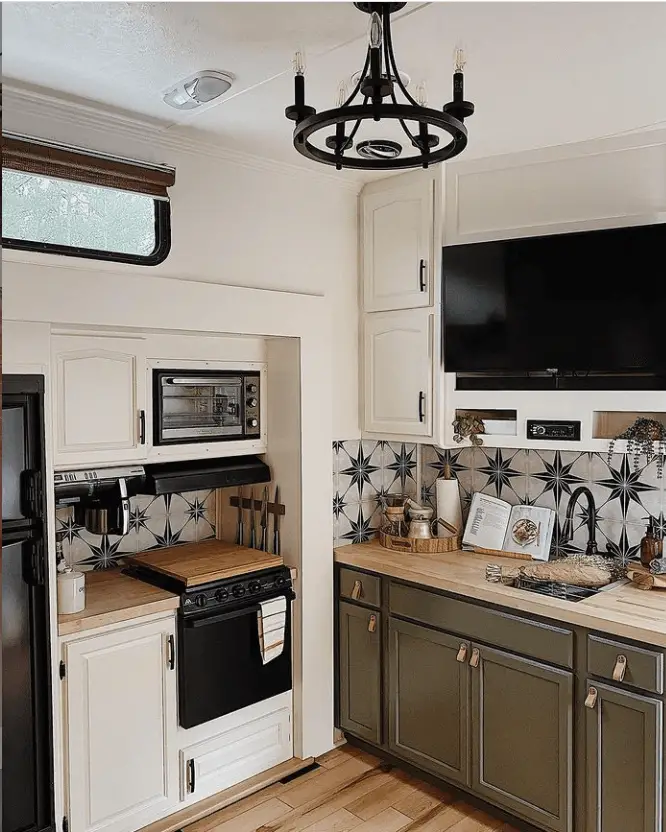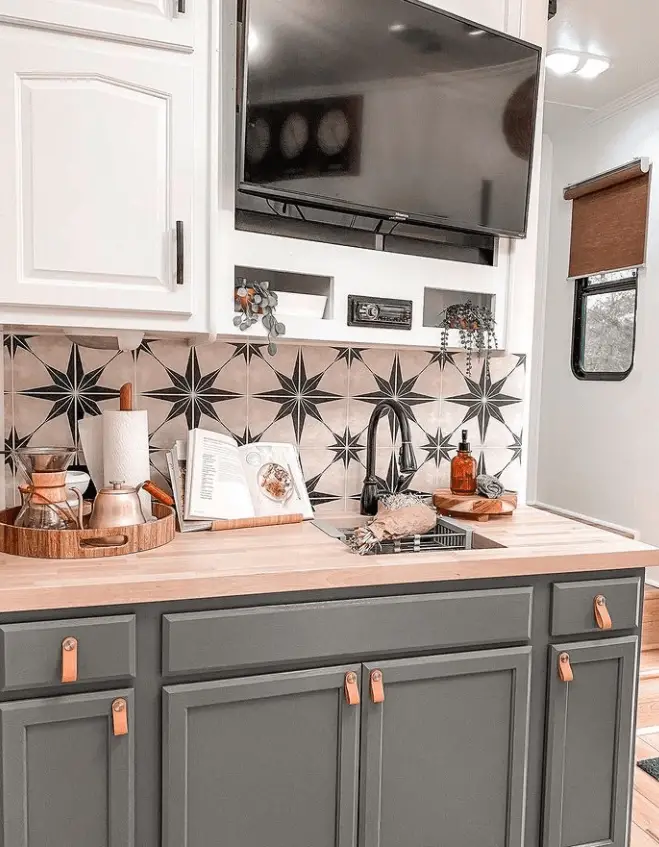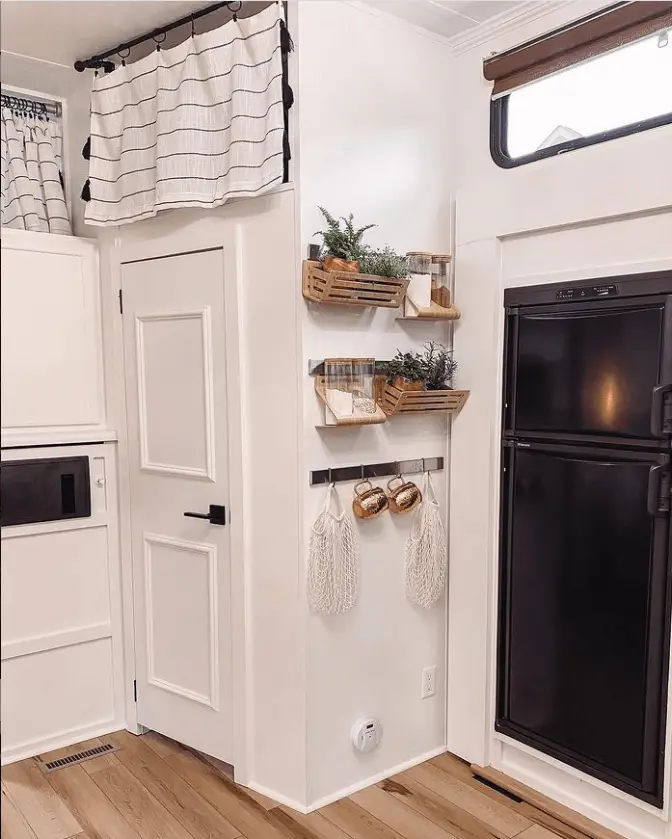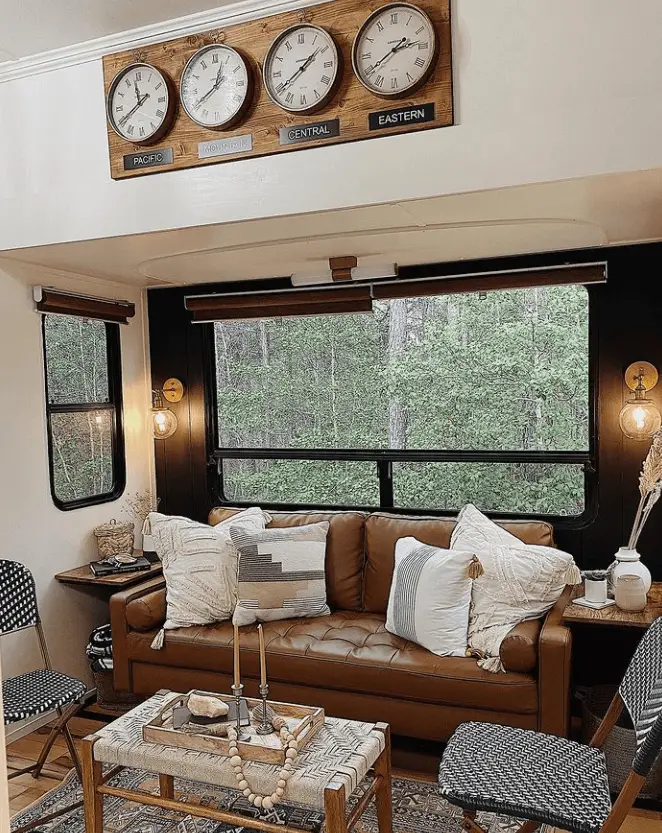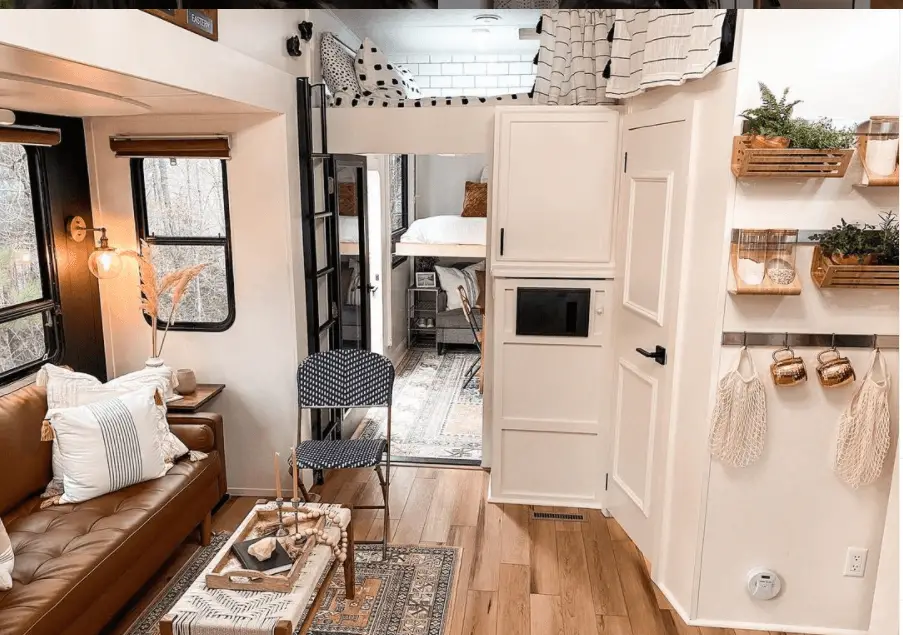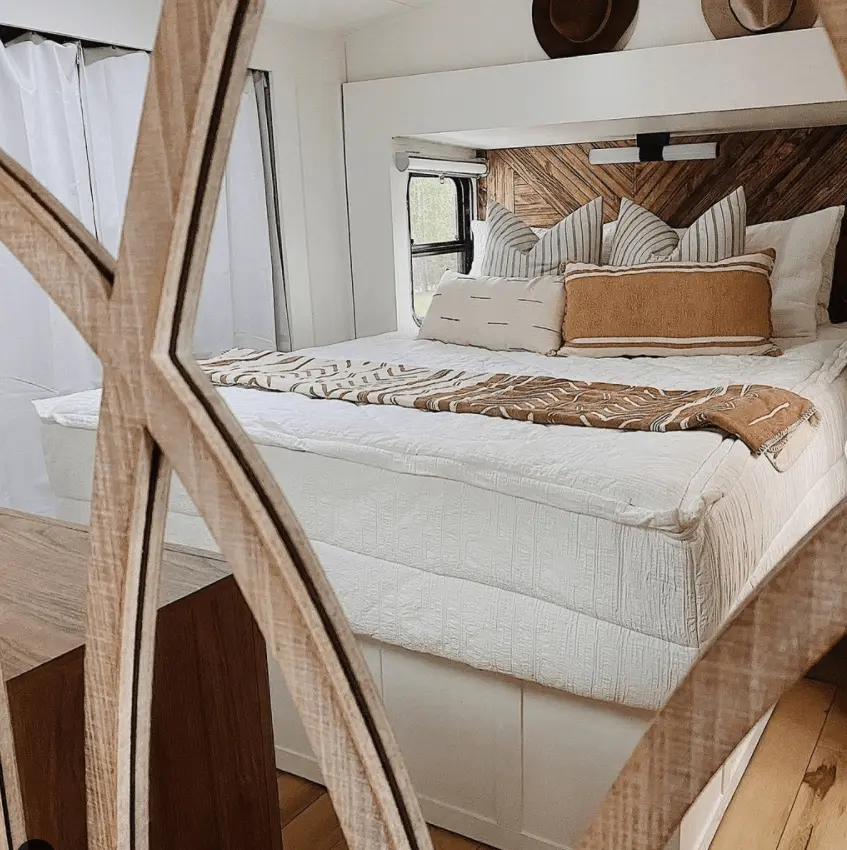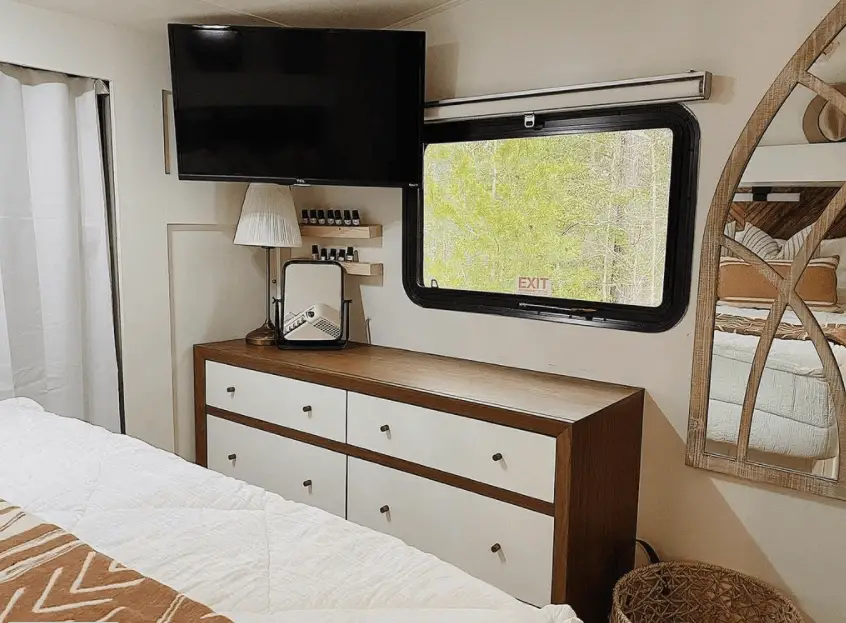 After – RV Guest and Master Bathroom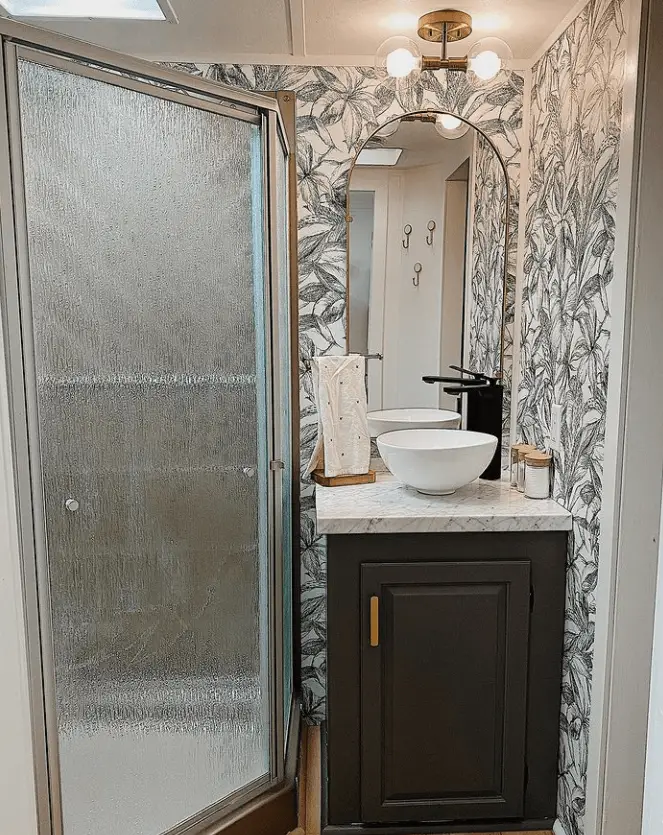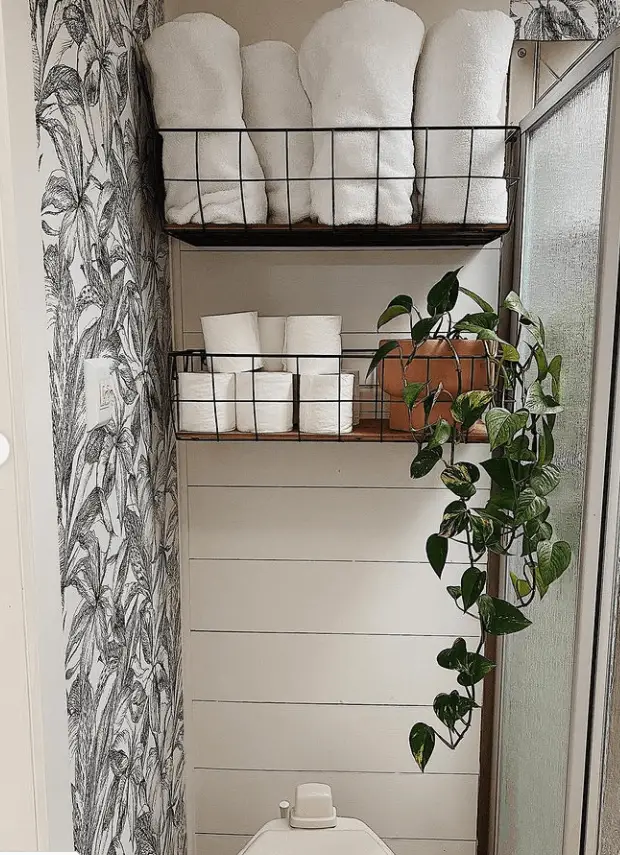 After – RV Toyhauler Room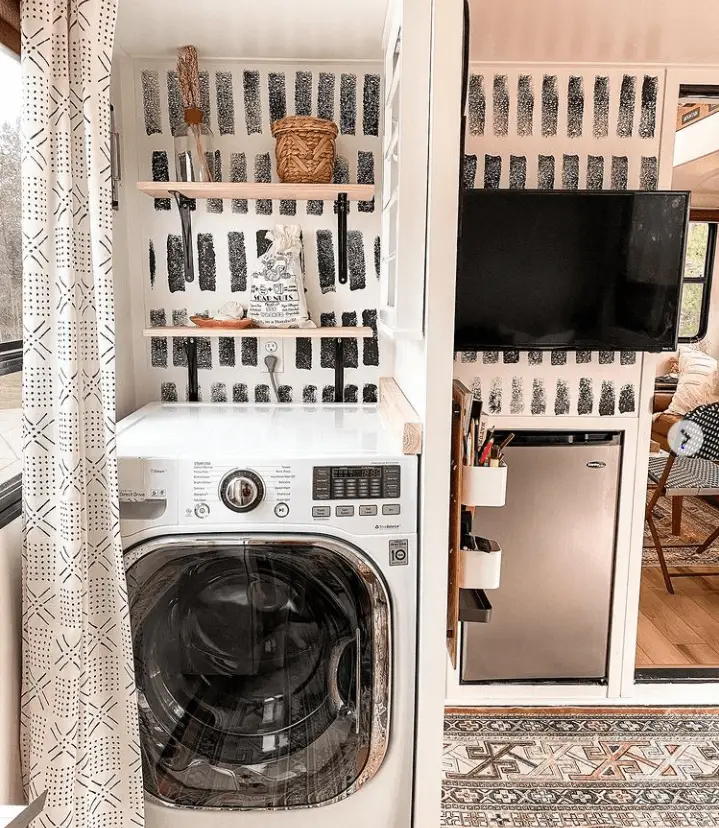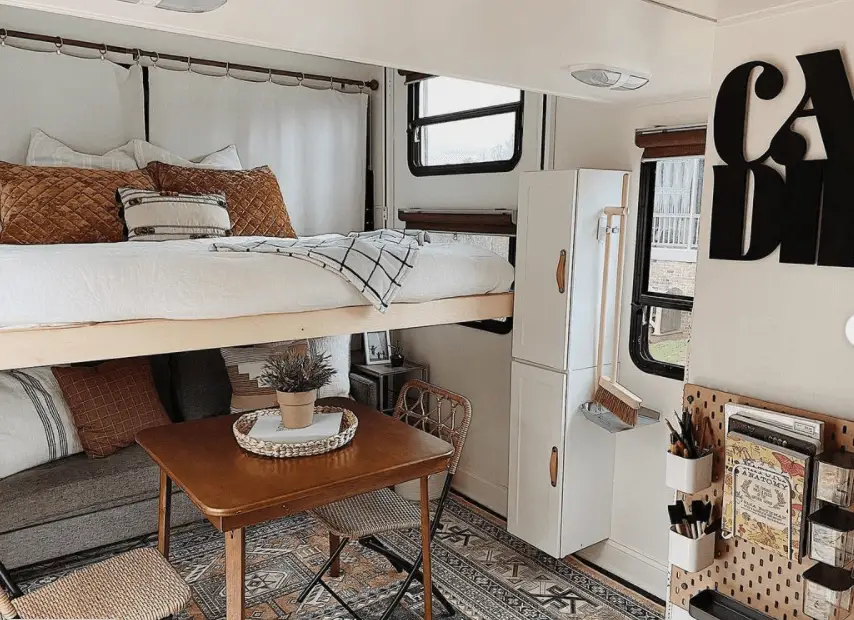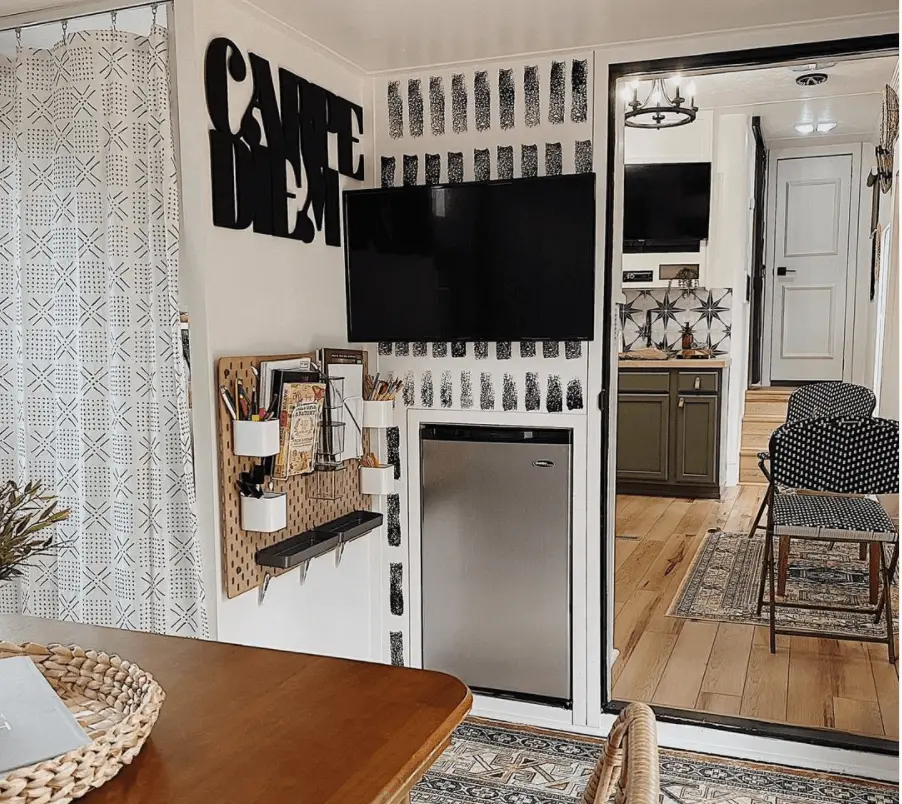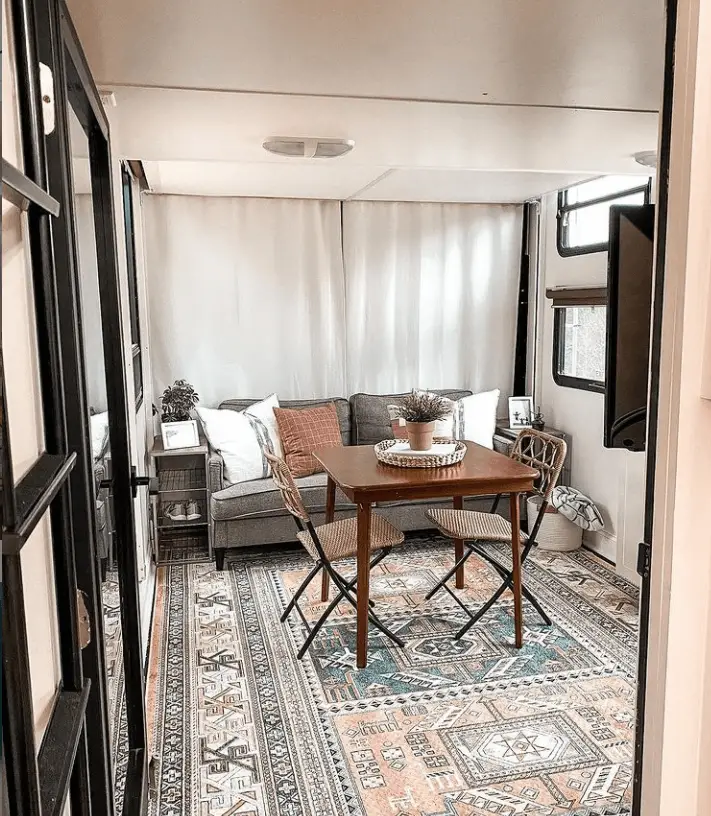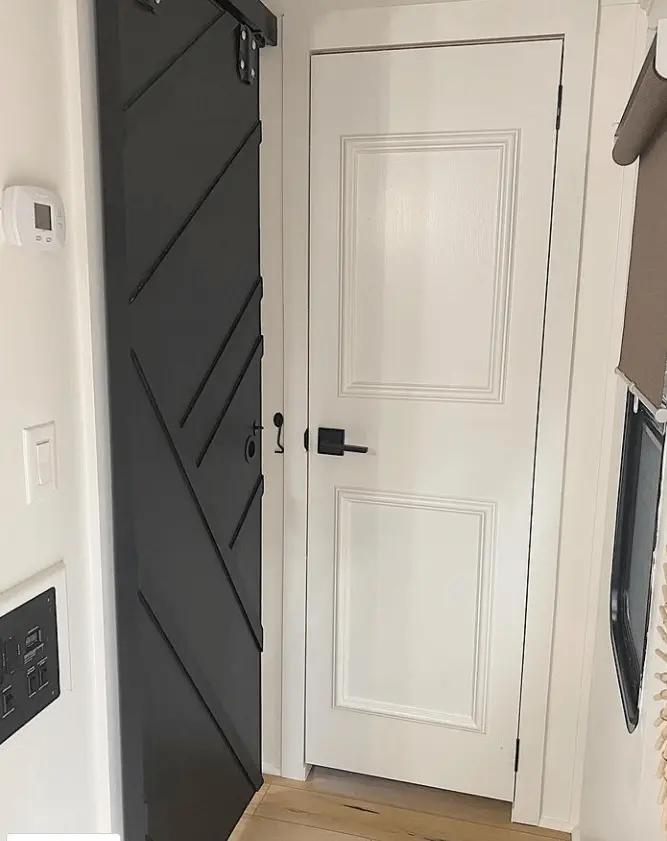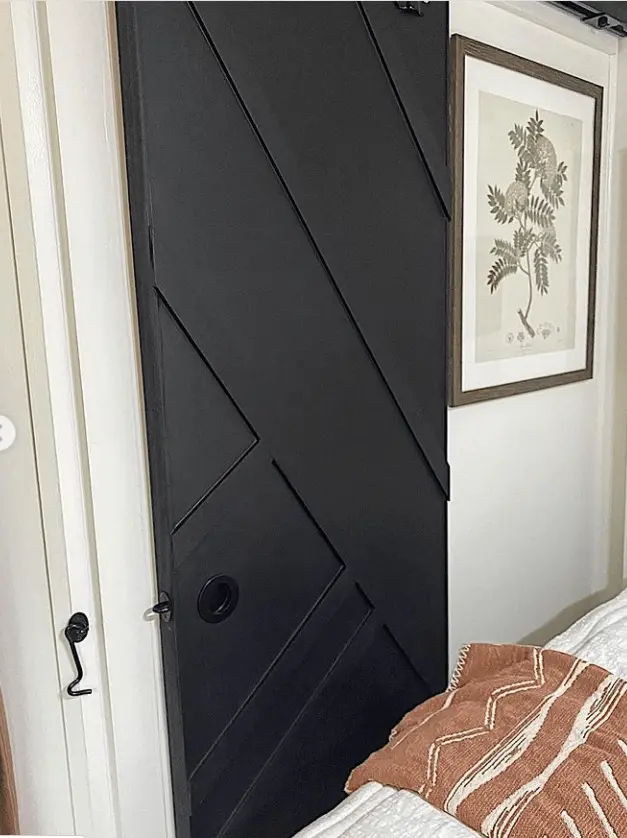 Final Thoughts
Did you love this renovation and grab some amazing ideas to renovate your own RV?
I hope you did! Those custom headboards and doors are a phenomenal inspiration to make your RV your own. Plus the Modern Boho RV style is one to admire as well.
Brittany did an amazing job on the RV remodel!
Thank you Brittany for allowing me to highlight the amazing work you've done. All photo credits are to @brittanywinebarger <– Go follow her!! 
If you would like to have your RV renovation featured on our Blog, please email me at Nissa@exploringnewsights.com