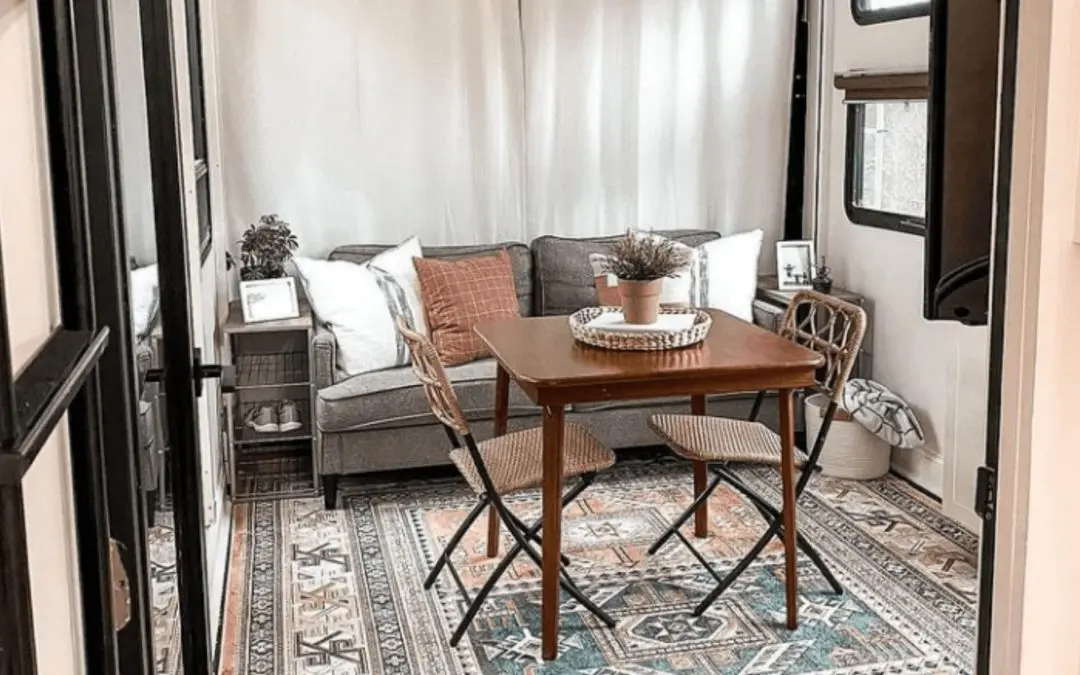 RV Furniture | Are you looking to upgrade and replace the seating in your RV?
Is it outdated, broken, and just flat-out uncomfortable to sit or sleep on?
If you answered yes, then this post is for you!
During any RV renovation, replacing your seating is a final touch to add character, match the new décor, and make the space feel new again.
So, if you're looking for some sofa inspiration from other RV'er's, where to buy and more than scroll on! 🙂
But, first a few tips on what you can choose from and how to get the old couches out.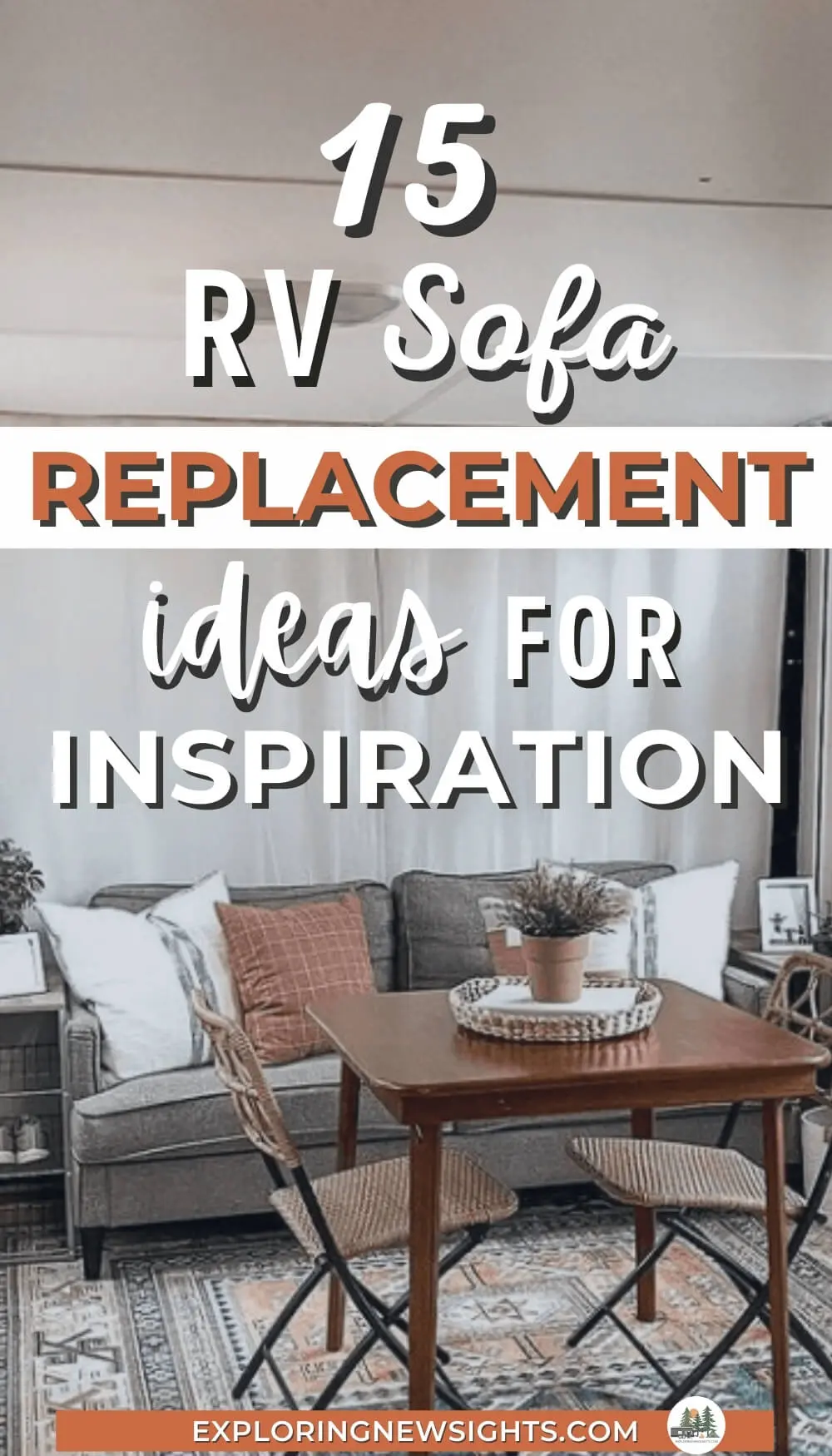 Tip #1 – Measure first!!
There are many different sizes of sofas you can choose from when replacing your RV Furniture. The last thing you want is to order a couch that is too large or too small for the space.
Our couch is 65 inches long, although we could fit a long couch in the space, 65 inches is a perfect size.
Tip #2 – How to remove the existing RV Couch
I remember reading a Facebook post about someone asking how to remove an existing couch from the tiny RV door, and I thought this was a great question!!
Usually, the couches are placed in the RV before the slide(s) or the walls are complete so they didn't have to hassle getting the large furniture through the small doors.
Now, this also depends on the style of RV you have. If you have a toy hauler, it would be easy to replace a couch.
However, for an RV like ours, getting the couch in or out is a challenge. So, the solution; just like a couch is built, it can be taken apart.
So, if you have just a door and no toy hauler RV, I recommend taking the couch or all the RV Furniture out in pieces. You will need the proper tools, patience, and time to do this, but it will make it easier and possible to get the bulky and heavy RV couches out!
Tip #3 – Buy a couch that can be put together inside the RV
When you purchase your new couch, it's recommended to purchase one that can be assembled.
Many places like Amazon, Wayfair, and Ikea offer this option to make it easier to carry and transport.
This also cuts out the "how do we fit it through the RV door" scenario.
Types of Seating you can choose
Regular Sofa – This option is best if you do not plan on having guests join you for your camping trips. There are also more styles and options if you choose from.
Futon Sofabed or Pull-out bed couch conversion – There are many options to choose from with a futon or pull-out bed. These are great RV couch options if you like to have guests while camping or if you're full-time.
Day Bed – These are usually about 74 inches, so I would definitely measure the space before going the day bed route. The plus side of choosing a day bed is if you have a guest they will be able to sleep on a twin size mattress versus a futon or pull-out bed conversion. A day bed also has the option to have a trundle which you can have an additional twin mattress for another guest.
RV Couch – You can even replace the existing and probably worn-out sofas with a new couch that is made for RVs.
Build your own – I have seen some crafty individuals build their own seating in their RV. The nice option of building your own is you create multipurpose storage along with the seating. If you are wanting to go this route and really customize the space, I suggest checking out some Youtube videos.
Where to buy the best couch options for your RV
Amazon is my first go-to when buying anything for our RV. We have Amazon Prime, so we can get free shipping on many items including sofas. They even have RV couches, if you want to swap your existing seating for couches or chairs that are made for RVs.
Ikea is the ultimate assemble yourself furniture store. Everything comes in boxes with instructions and tools to DIY your own. Ikea is a great place to buy a new couch for your RV because you can even customize the sizes to your liking and space.
Wayfair is great to shop for a new couch because they have many different options and sometimes you can find a great deal or sale.
Target, Costco, or Nebraska Furniture Mart are some of the other places you could take a look at to find the perfect couch for your RV!
RV Couch Replacements For Inspiration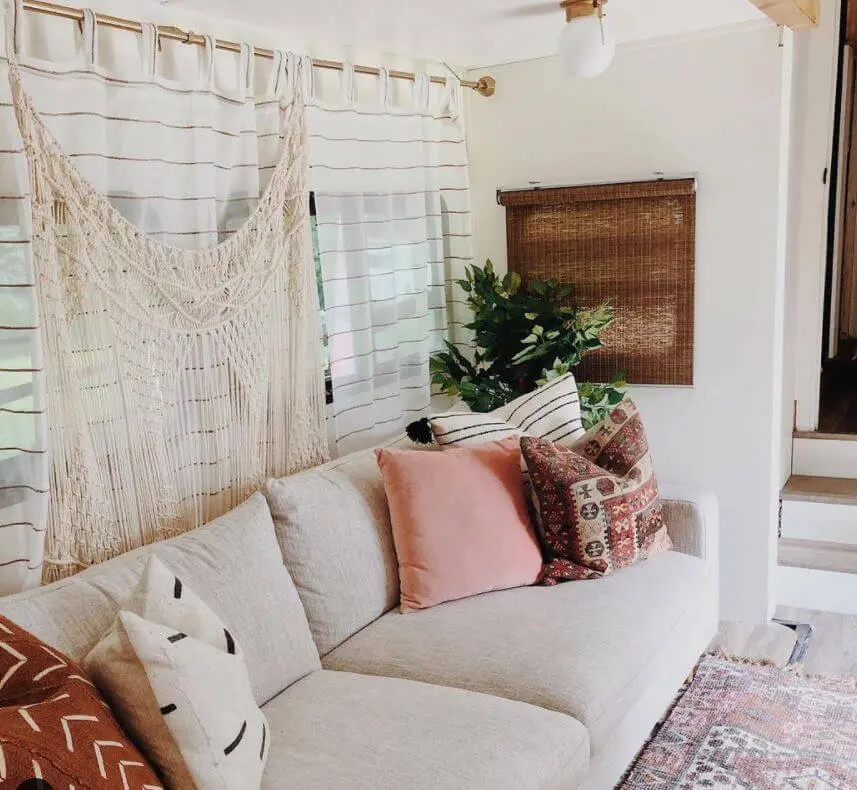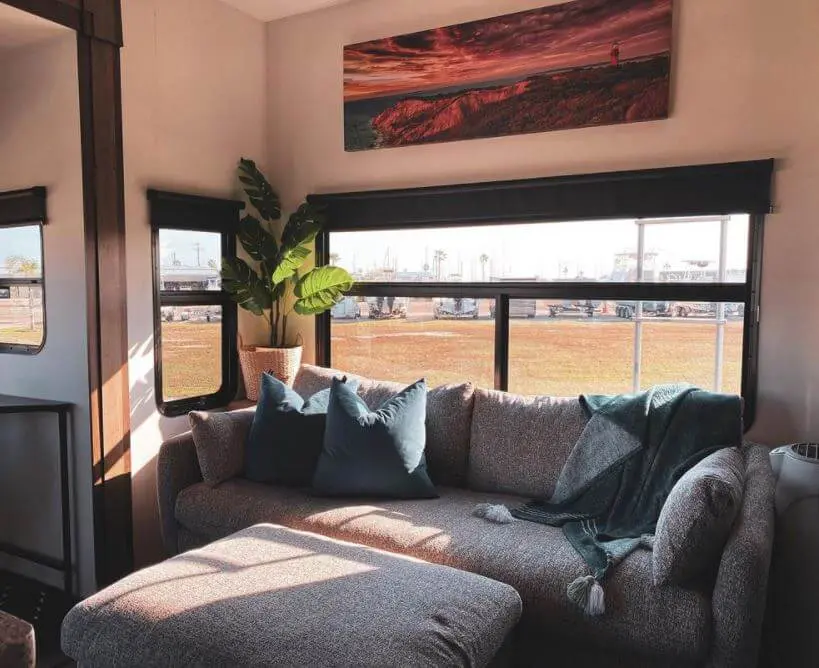 In Conclusion
I hope you have found some great insight and inspiration from the other RV'er's in replacing your RV furniture.
A new sofa can make such a huge difference by completing the interior design of your camper.
Don't forget to go check out these amazing RV'er's Instagrams and follow them for more camper renovations ideas.