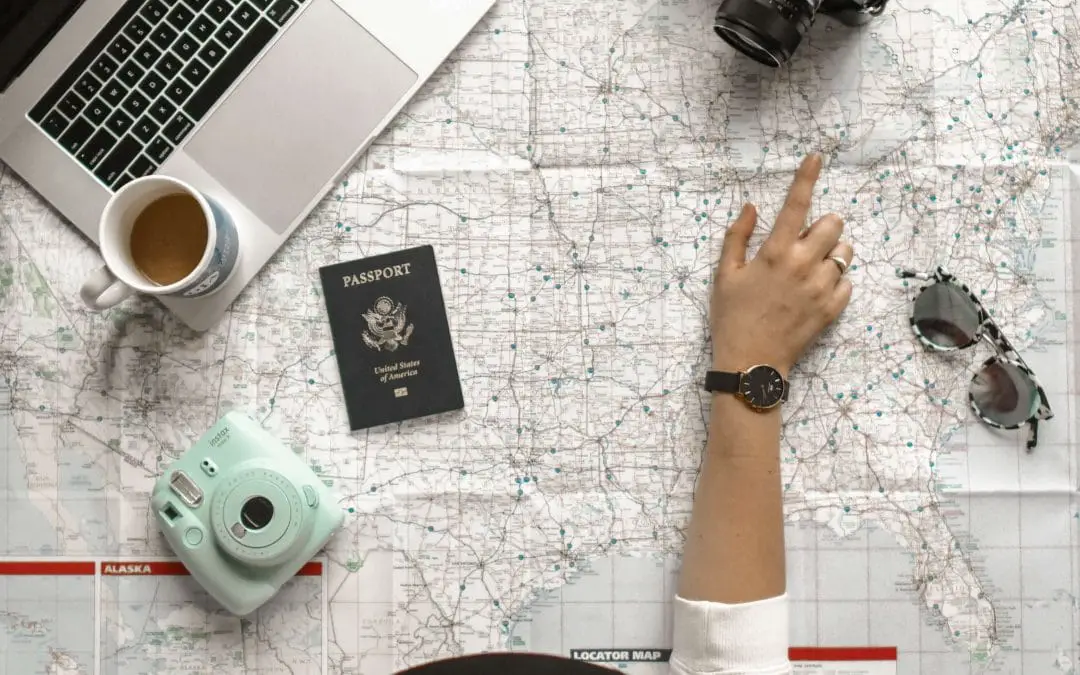 Taking a road trip sounds like a fun adventure, however, there are unpredictable things that could happen along the way.
Now, I'm the kind of person that likes to think about the "what if" and do whatever I can to prevent the bad things from happening.
For example, a flat tire. Sometimes these are unpreventable depending on where you're driving, but being prepared with the right tools and a spare is important.
Other items to be prepared with are car insurance coverage, survival items, and up to date Identification to name a few.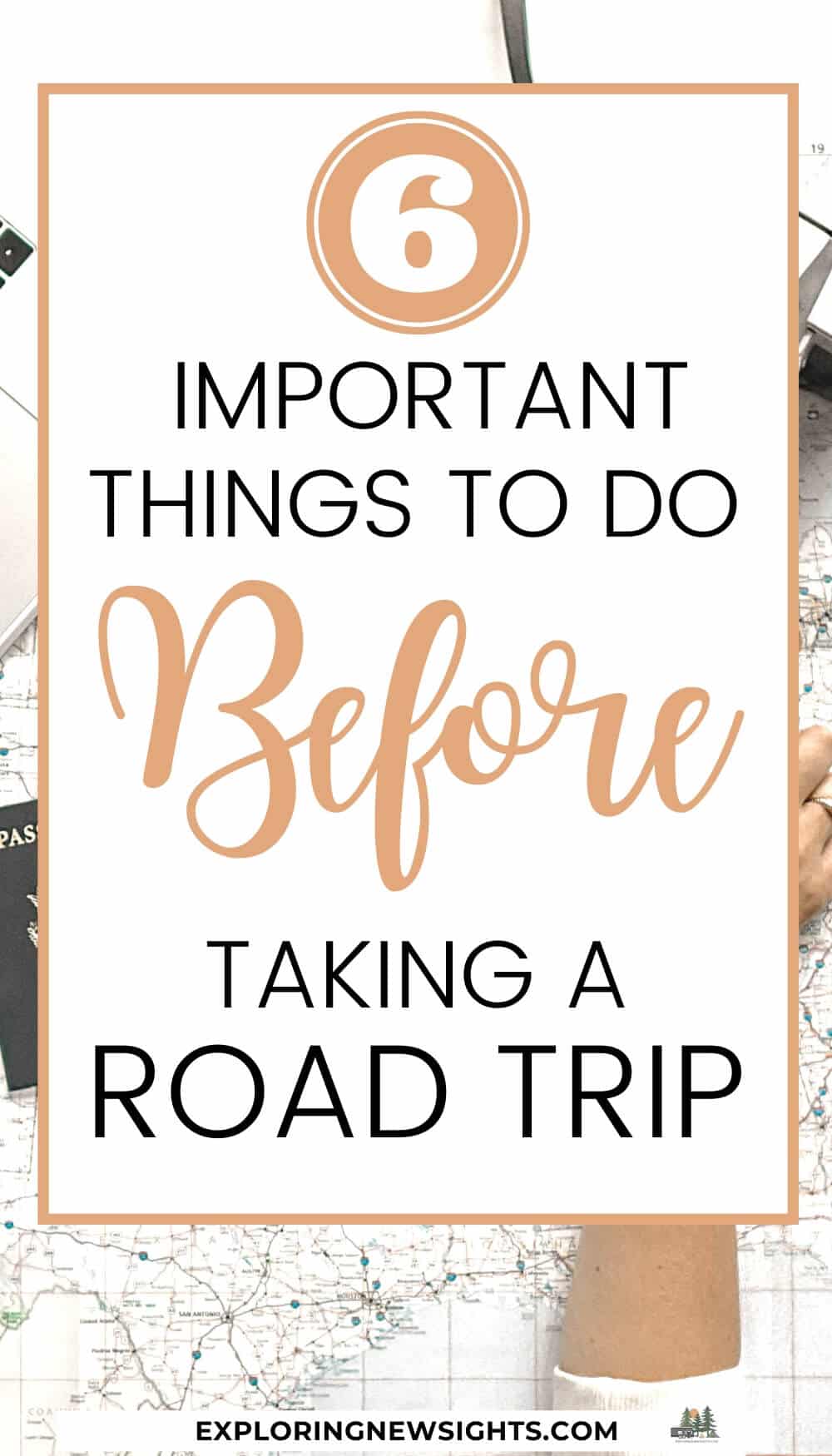 So, let's get into the 6 most important things you need to do before taking your adventurous road trip!
1. Check your vehicle insurance
This is an important thing to do so you understand your coverage. The last thing you want is to be in an accident of any kind and not have the proper or updated insurance. Make sure you know what coverage you have so there are no surprises if something happens. For example;
 Liability or Full Coverage; I personally have always had full coverage on all my vehicles. Full coverage also covers your vehicle if there is any damage, whereas, liability only covers the damage you cause to another vehicle. Having full coverage has provided me with peace of mind while driving. Whichever you choose, it's important to know the ins and out of what coverage you have.
Medical Coverage; Having Medical on your car insurance is important. If the accident is your fault and the passengers must be hospitalized, then your insurance will cover the costs. Well, at least the amount that you opted to purchase for coverage.
Road-Side Assistance; Our insurance with USAA offers the option to add Road-Side Assistance to our plan. I think this is important! If you run out of gas, need a tow, or a spare tire change they are available with your insurance coverage. This is also available with companies like AAA, but knowing your insurance may have the option as well if you don't have AAA is good to know.
These are just a couple of things to investigate when it comes to your Auto insurance before taking your road trip. I would give your agent a call or log in to your insurance website to go over all the different coverage opportunities.
2. Car Maintenance
Having your car get proper maintenance before you take a road trip is a safety measure that you need to take. Making sure your mode of transportation is going to get you to your destination is key to a successful road trip.
Here's a list of items to check for your car before you head out.
Change your oil
Check car fluids (Windshield Washer Fluid, Brake Fluid, Steering Fluid, etc)
Change or Air up the tires
Get a Spare Tire
Get an alignment
Check your lights (interior and exterior – headlights/brake lights)
Many of these can be checked if you run your car by a Kwik Kar or other type of car maintenance shop. Often, when you get your oil changed, they will check all your other fluids too.
3. Check/Update your ID's
Making sure your driver's license is completely up to date is important. Driving with an expired license could potentially be a heavy ticket if you get pulled over.
This is super simple to do if you need to renew by going online at your local DMV website.
Tip: If you have kids, it's a great opportunity to get them ID's as well. Even if you make them yourself with their picture, name, and your contact information on a laminated paper or in an ID lanyard.
4. Take out some cash
I know everything is electronic in today's world and almost every place takes debit or no-touch pay, but having spare cash is a good thing.
You never know if you stop for gas and their card reader is out of order. Or you may want to stop at a local market and cash is the only option.
Another reason to have some extra cash on hand is in case you lose your debit card. I have lost debit cards in random places and have had to call the bank to deactivate them. It is super-inconvenient but having the cash could save you if you lose your wallet or purse.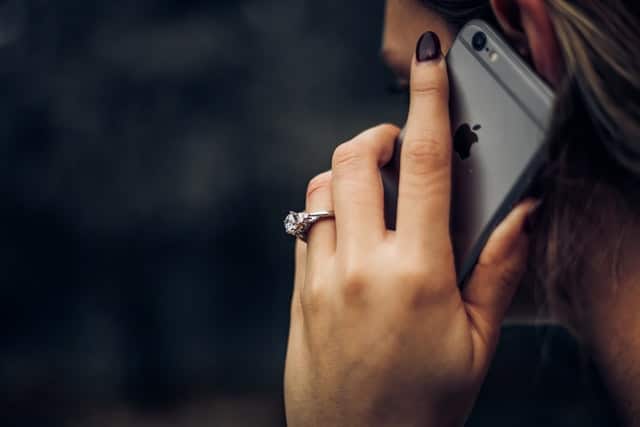 5. Tell a loved one where you're going and with whom
Whether you plan on taking a road trip with a group of people, a significant other, or by yourself, always tell someone where you're going.
You will also want to tell them other details like; How long you're staying, when you will be back, who you're going with or meeting up with, and any other important and emergency information.
6. Create a survival bag
I know this sounds a little like prepping, and out of the normal since we have cell phones.
However, there have been many recent stories of people getting stuck with no cell service and out of gas in the middle of nowhere.
This is a huge "what if" but I would rather be safe than sorry.
Survival is key and if you find yourself in the position of your car breaking down with no cell service, then some food, water, blanket, and whatever else you need will keep you alive.
Here's a small list of items you can add in your survival bag;
Water
Trail Mix
Granola Bars
Beef Jerky/Turkey Jerky
Warm but Lightweight Blanket
Small Pillow
Toilet paper
First Aid Kit
Purified Drinking Straw and Bottle
Final Thoughts
If you're heading out on an adventurous road trip, I hope these tips are beneficial.
I know for us; they have made a huge difference.
When you make sure these items are checked before heading out on the open road, you could prevent a potential tragedy like being stuck in the middle of nowhere with no ability to survive. As I said, that is a worst-case scenario, but it is better to be prepared than not.
So I highly recommend all 6 tips, especially telling a loved one when you're leaving, when you'll be back, where you're going, and who you're going with!
If you've enjoyed these tips and found them to be beneficial, please share so others can benefit from them as well!
As always, thanks for stopping by!
LIke this post? Pin for later!