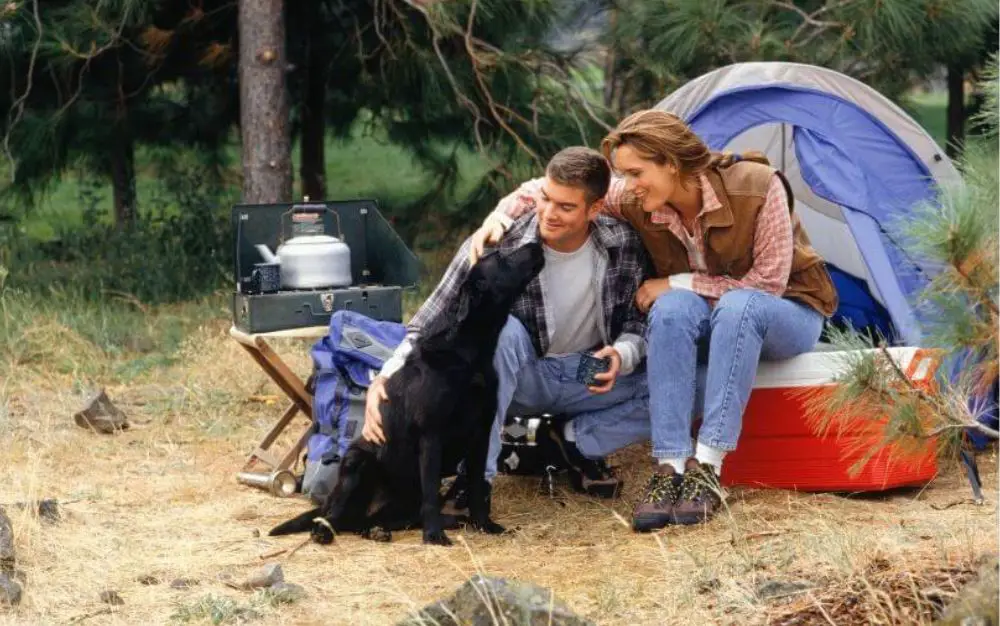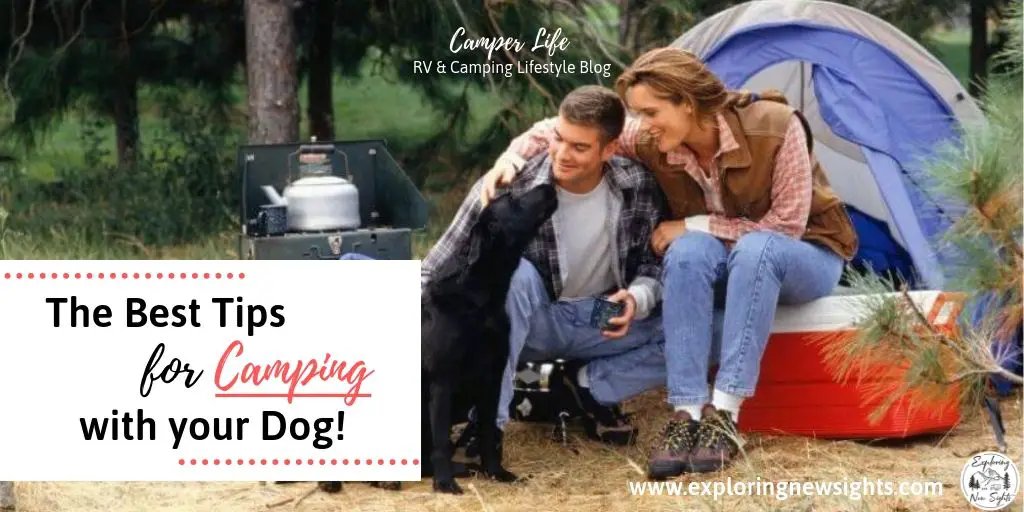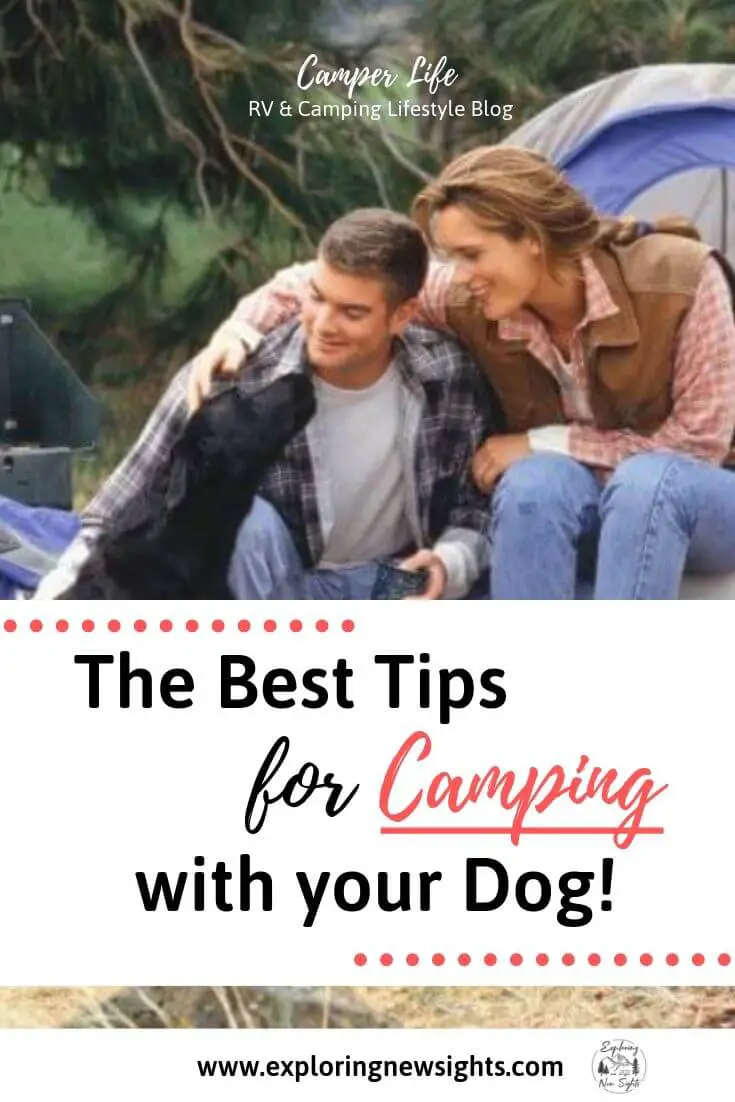 Camping with dogs can be either an extremely fun and enjoyable experience, or it can be a stressful disaster. We have 3 dogs that we love taking everywhere with us, especially on camping trips. However, when we take them into a new environment, they get curious. Their curiosity causes stress because the last thing I want is to lose one of my pets.
So, I searched for many ways of training dogs, so I can stop worrying about them in areas that are unknown. My goal was to trust my dogs that they aren't going to run off, disturb any nearby neighbors, or become so distracted that they don't listen when we call.
I wanted to know the best ways to keep a dog distracted and exhausted, so they don't do something during a family camping trip that causes frustration or fear. Therefore, I've put together our favorite things we have tried that helps keep the family and the pets having a fun and adventurous camping vacation.
1. Give them a job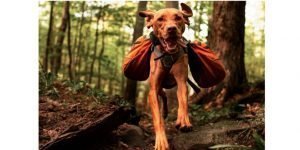 You're probably wondering, "what, give your dog a job"? "How do I do that?"
Surprisingly, when you put a dog backpack on your pet, this stimulates that dogs' brain that they are working. They are carrying their own water, food, or toys. Dogs love being useful, especially if you have a breed like a Labrador, Collie, or Shepherd to name a few. These breeds are working dogs and enjoy the brain stimulation a job gives them.
2. Bring the treats
If you have a pet that is food motivated, like our three pooches, then bringing the treats is the greatest idea. When we go on camping trips we bring not only small quick treats, but also larger chew toys like deer antlers or a stuffed Kong to keep them busy.
3. Go on a hike
This is great when camping because you're going to be out in the wilderness anyways. Why not take a day and explore the area? Plus, your beloved pets will absolutely love it! This is a great time to put on that dog backpack for them as well. Not only are you giving them a job, but you're also releasing all that energy most dogs have during the day so they can relax and sleep later by the fire. Plus, they are carrying their own water and food.
If you need any recommendations on dog leashes or harnesses check out my post on the Gentle Leaders here. We use them for all three of our dogs, it keeps them from pulling during walks/hikes.
SIGN UP FOR OUR NEWSLETTER!
Stay up to date and get notified for new blog posts and much more! No spam, we promise!
4. Take a swim
I only suggest this is you are by a lake or pond while camping. Our dogs love to get in the water and cool off. Taking a swim is a great way to exhaust them and keep them cool in the summer heat, depending on where you're camping. Always stay alert and aware of your surroundings while your pets are swimming.


5. Play their favorite game or learn a new trick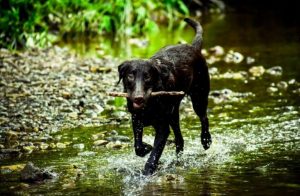 Does your pet love to play fetch or frisbee? One of our dogs literally lives to play fetch. We can carry a ball with us anywhere and he will follow us until we throw it for him.
If fetch isn't your pets ideal game but running around and playing with them is their favorite bonding time, go for it!  Camping trips are great to just play and have a good time. It's is also a great time to also teach them a new trick or game as well.
I hope you enjoy your camping trip with your beloved dogs. I know we love taking them camping and they love it too. Plus, camping and hiking creates a stronger bond between you and your pets as well as builds your pets confidence levels.
If you have anything you enjoy doing on your camping trips with your dogs that keeps them having fun, please share! We would love to hear!
Don't forget to share this your pet loving friends and family who also love to camp!
Pin Me to save for later!