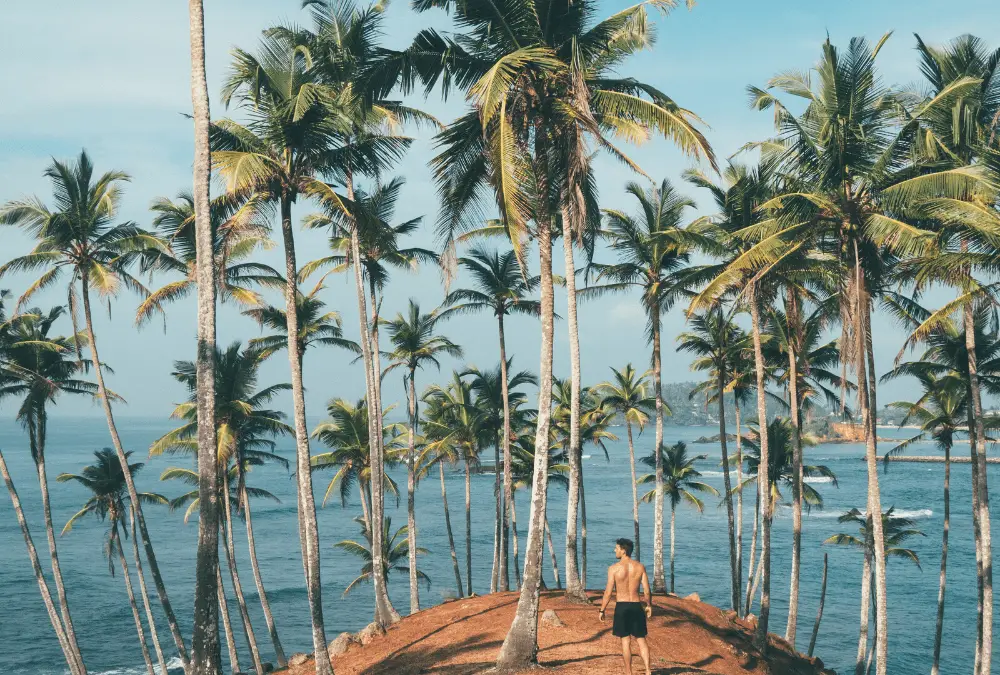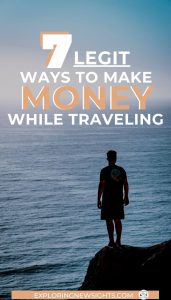 Whether you're wanting to make money traveling full-time in an RV or traveling full-time Internationally by plane, being able to earn an income is essential.
With today's technology, the possibilities of making money online is almost endless.
However, many are still so skeptical about whether they can really make money online so they can travel full-time. I get it! Especially when college and careers are pushed on us almost our entire lives.
We are trained to think that we need to get a job, work 9-5, commute to and from, and that's just the way everyone is supposed to do it.
Well, I believe things are changing for the better. People are wanting freedom from the mundane 9-5 commuting jobs so they can travel full-time.
This current generation who grew up with technology are opening doors to a whole new "work environment". People are demanding more at home jobs, more freedom with their schedules, and they desire the ability to travel and explore while making money online.
Through so much research and desire myself to earn in income from home, here are 7 proven ways you can make money to travel the world.
9 Top Reason You Should Consider Full-Time RV Living
How To Start Your Full-time RV Living Journey
1. Find a Remote Job and make money traveling
This is exactly what I did, after I started my own business.
I started my own travel agency and affiliated with Avoya Travel as my host agency. Then, when there became a Remote Employee position available within the company, I applied.
I applied for two positions. One I was denied, and the other took 3 weeks of interviews before being hired.
Due to becoming an employee, I could not affiliate my Travel Agency with them. So, I chose to liquidate my business and work as an employee. After all, all I wanted was a job so I could work from home. Therefore, I took the steps to make it happen.
Maybe you have a job now that could allow you to work from home. It wouldn't hurt to ask and investigate it. A lot of companies now are opening Remote Employee departments.
I suggest looking at Indeed (for example) to search of positions.
If you have a company in mind that you are interested in working for, check out their career page and see if they offer remote positions.
2. Start your own online business to make money
Before I became a Remote Employee for Avoya, as I said, I owned my own Travel Agency. It was great because Avoya Travel provides Leads for their Agents that affiliate with them. If you'd like more info on Starting your own Travel Agency, check it out at Joinavoya.com.
Maybe selling Travel from home isn't your ideal, that's okay. There are so many other types of businesses you can start!
Think about your strengths or maybe what you went to school for. You could be a Virtual Fitness Coach and start online personal training sessions.
Maybe you're an Accountant or Book-keeper? You can start your own business by offering your services.
These are just a couple of ideas to get you started in brainstorming.
3. Start a blog to make money while traveling
I know, blogging is probably the number one that people say you can earn an income doing and they're right!
If you choose to start a blog, you can earn income from Advertisements, Sponsorships, and affiliated marketing.
I have been blogging since September of 2018. This is when I purchased the Course from Heather and Pete Reese, Blogging Blastoff. Before I took their course, I read blog post after blog post on how to write and start a blog. I got to a point where I just felt stuck and lost in the blogging world.
I knew I needed to invest in a training, and through months of contemplation and getting serious about wanting to blog, I purchased their course. After all, I wanted to make money and have the freedom to travel in our RV or purchase a plane ticket.
It was the Best Decision I made in my blogging career.
They cover so much material including all the different ways to earn an income, how to promote your blog and how to write your blogs to appeal to your audience. Heather and Pete also cover how to pitch brands for sponsorships, tips for SEO, Pinterest, and all the other Social Media Platforms to get your name out there.
If you're interested in starting a blog and serious about making money to travel, then you can start by taking their 5-day email course. After that, you'll be set to enter the Blogging Blastoff course. If you would like to start the Free 5-day email course, here is my affiliate link.-> BLOGGING BLASTOFF Free 5 Day Email Course
4. Affiliate Marketing
There is a huge potential to earn an income at home by affiliate marketing. All you do is take someone else's product, market it, and when someone purchases the product or service from your affiliate link, you then earn a commission. You can do this with or without a website.
Many Bloggers who have websites are also Affiliate Marketers. They write blog posts as reviews for a specific product or service, market it, and earn commissions. I am one of those bloggers, however, I have learned that it really takes time and understanding your audience.
Affiliate marketing is a beast, which is why I loved taking the course my Michelle Schroeder, "Making Sense of Affiliate Marketing". Her course is a lifesaver when it comes to understanding who your audience is, how to locate the right products to market, and how to market them. She goes over so much and is so helpful.
She averages now over $50,000 a month with Affiliate Marketing Products.
YES, THAT NUMBER IS RIGHT, $50,000 A MONTH!!!
If she can make money traveling, so can you!
Ask yourself, what would you do if you were able to make that kind of money?
If you're interested in taking her course and learning exactly how she does it and how you can too, here is my affiliate link for her course -> Making Sense of Affiliate Marketing by Michelle Schroeder
5. Drop-Shipping
Many people are making thousands, if not millions, by owning a drop shipping website. These sites are usually found on Shopify. They are great if you're wanting to earn money online and travel the world.
Drop Shipping is similar to starting your own business if you had tangible products to sell. However, this system is a supply management method where you do not keep the goods you are selling in house, but instead you transfer all customers ordered to a manufacture who distributes the product for you.
6. Freelance Writer
If you love to write, but the idea of having a blog is just not your cup of tea, then maybe becoming a Freelance Writer is for you. There are so many online blogs and magazines that are looking for writers to help them with their content. The best part is they are wanting to pay you to write for them. This gives you that opportiunity to make money traveling because as a Freelancer, you work when you want.
You can also check out websites like Upwork, Freelancer, or People per Hour to find jobs. You can even start a business, build a website, and with time can really make money online. There are some Freelancer writers making $30-100K a year. All depends on you!
7. Virtual Assistant and Make money Traveling
This one is very similar to Freelance writing, but instead of writing blog posts or articles you are helping others with their daily tasks. This is something I have always been so good at. I enjoy helping others be successful because in turn, that made me successful.
If that sounds like you, you can become a virtual assistant by being hired with a company, or you can freelance. If you really are wanting a free schedule, then freelancing is the way to go. Usually companies have set schedules and times they need you to work.
As a Virtual Assistant, the tasks you can help with are endless, so I would narrow down a just a few tasks that you are good at and market those. For Example, If you're great at scheduling, keeping up with emails, and proofreading material then let your prospects know.
Some websites to check out are
–Upwork.com
–Taskseveryday.com
–Peopleperhour.com
–Indeed.com
So, I know there are a ton of articles stating what you can do from home to earn an income. While there are many other options, these top 7 are legit ways you can leave the 9-5 job and travel by RV on the road or international and make money traveling.
I don't want to overwhelm you, because starting anything and trying to make money online is overwhelming enough. Pick one that works for you and run with it.
I do have to say it will take some work. Not one of these options is going to get you rich quick, so if that's what you are looking for then starting a blog or business just isn't for you and that's okay.
For me, finding that Remote Job was my goal, then I work on my blog on the side. Maybe that's the route for you as well. There are many companies looking for remote employees.
So, if you're willing to put in the time, want to set your own schedule and travel the world, then you will succeed!