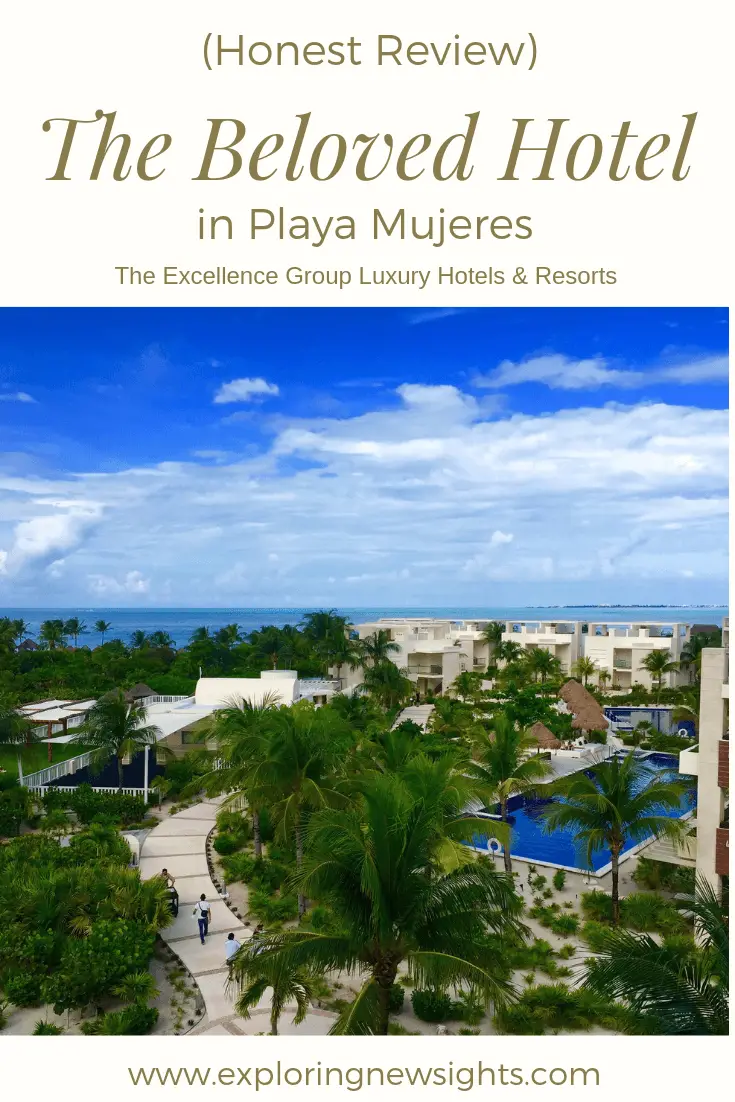 Our honeymoon trip was truly an amazing and memorable experience. Staying at the Beloved Hotel was like being treated like royalty. This Hotel is an all-inclusive adult-only dream vacation that didn't cost a fortune. We were blessed to have this trip gifted to us by Matthew's Father. The total trip cost including airfare was less than $2500. For a week-long vacation with spa day and airfare, the cost and value were unbeatable for us.
After our amazing wedding of spending time with our family and friends as we became one, we expected the honeymoon to be the cherry on top. We had been waiting for this much-needed vacation for a long time!
Plus, this was Matthew's first time out of the country! So, I was even more excited for him to experience a different culture.
As we arrived at the Airport in Cancun we easily located our shuttle which was also included in our bundled purchase. The ride was a little cramped, but that didn't bother us! We enjoyed a shuttled ride with other honeymooners.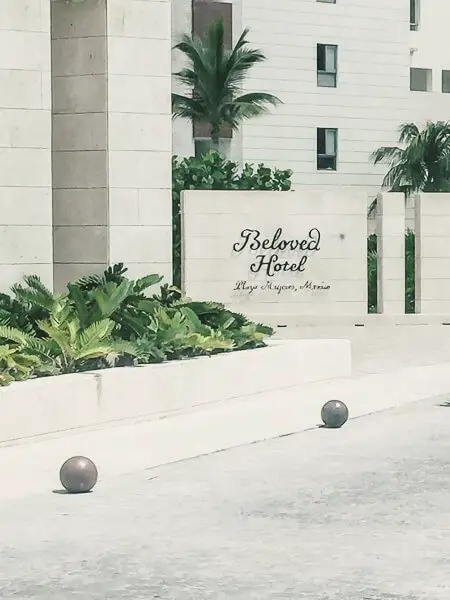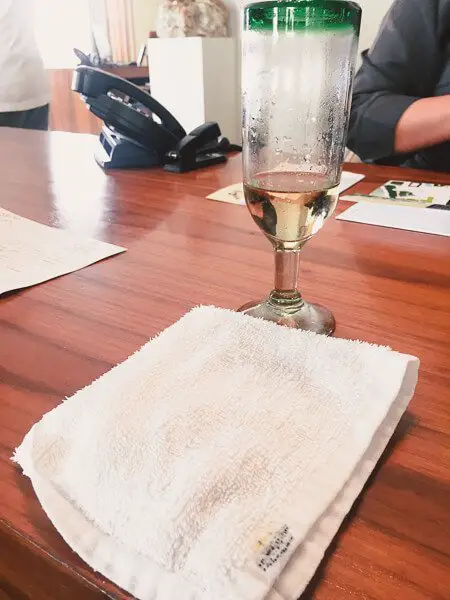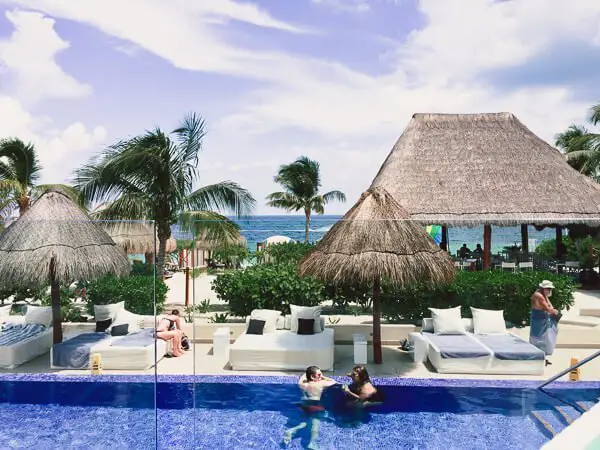 As we got out of the van, there was staff waiting to grab our bags as well as hand us a nice cool damp towel to clean our hands and a celebratory champagne. First impressions are everything and they either make or break your entire stay. Our first impression of our honeymoon stay at The Beloved was impeccable.
Check in was a breeze, the staff was attentive and present. Our room wasn't ready when we arrived, so we decided to explore and have a nice lunch overlooking the ocean. As we ate and explored they held our bags for us. I could already tell this trip was going to be relaxing and after planning a huge wedding, much needed.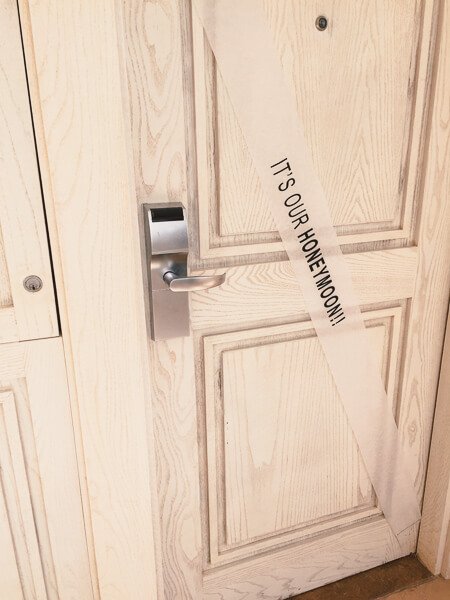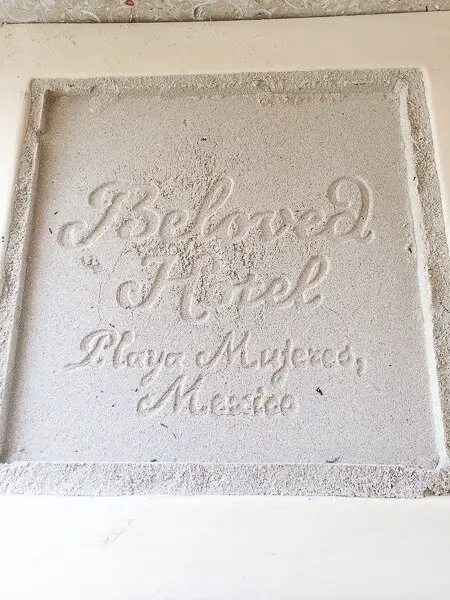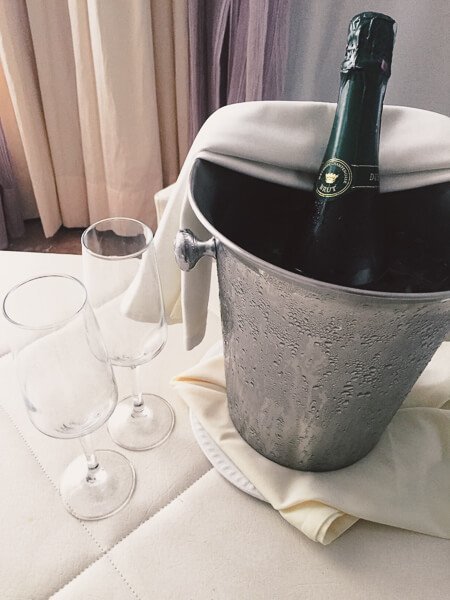 Walking through the resort, you can really tell they pay attention to detail and cater to couples celebrating their honeymoons or anniversaries. All couples celebrating received a welcome banner across their doors as seen in the image. The details truly make it memorable and exciting to be celebrating.
Our stay consisted of many days on the beach, delicious all you can eat meals, and continuous flow of drinks. We played life-size chess, kayaked and snorkeled in the ocean. We enjoyed a beautiful relaxing couples therapeutic spa day that was complimentary with our honeymoon trip.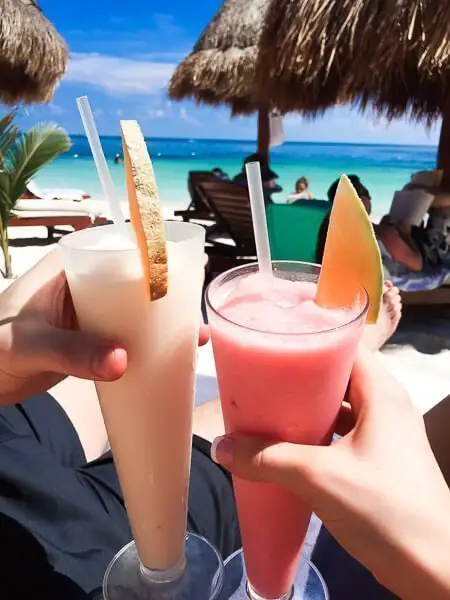 Our favorite night was the special 4-course meal prepared just for us on the beach. Matthew's father happened to visit the same resort with his wife about a month before and made nice with the Manager. Therefore, when we arrived they had already been preparing a romantic beach dinner for our last night to enjoy at Matthew's father's request.
Even without that special dinner, the experience was more than we could imagine and we would go back in a heartbeat. If you are looking for a place to honeymoon, enjoy an anniversary, or just need a vacation; we recommend The Beloved.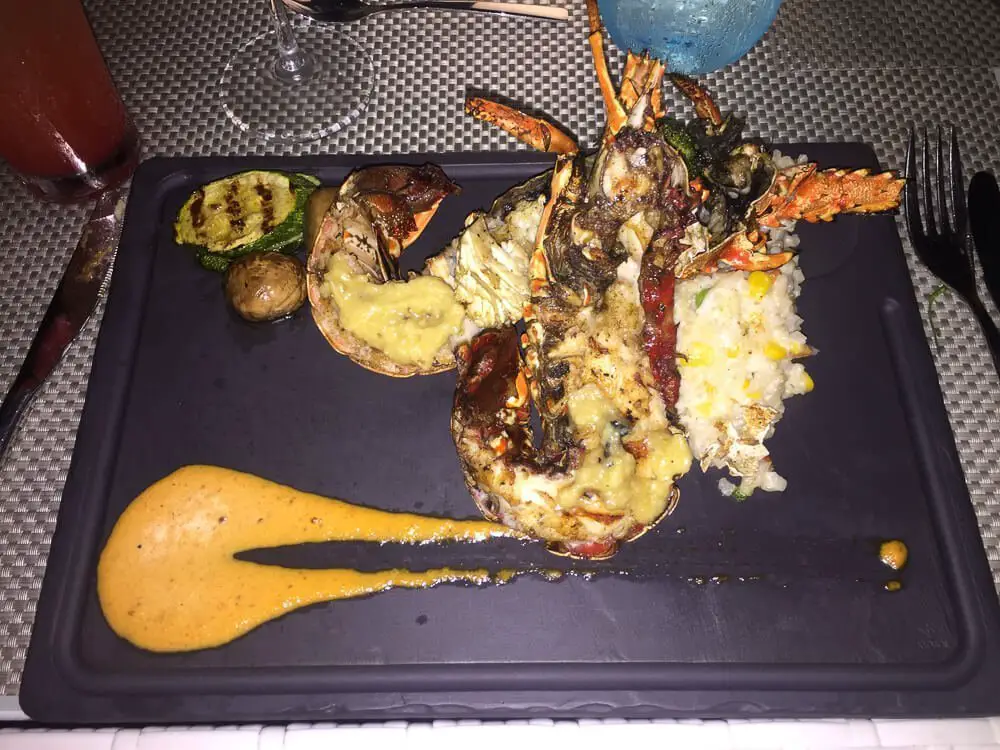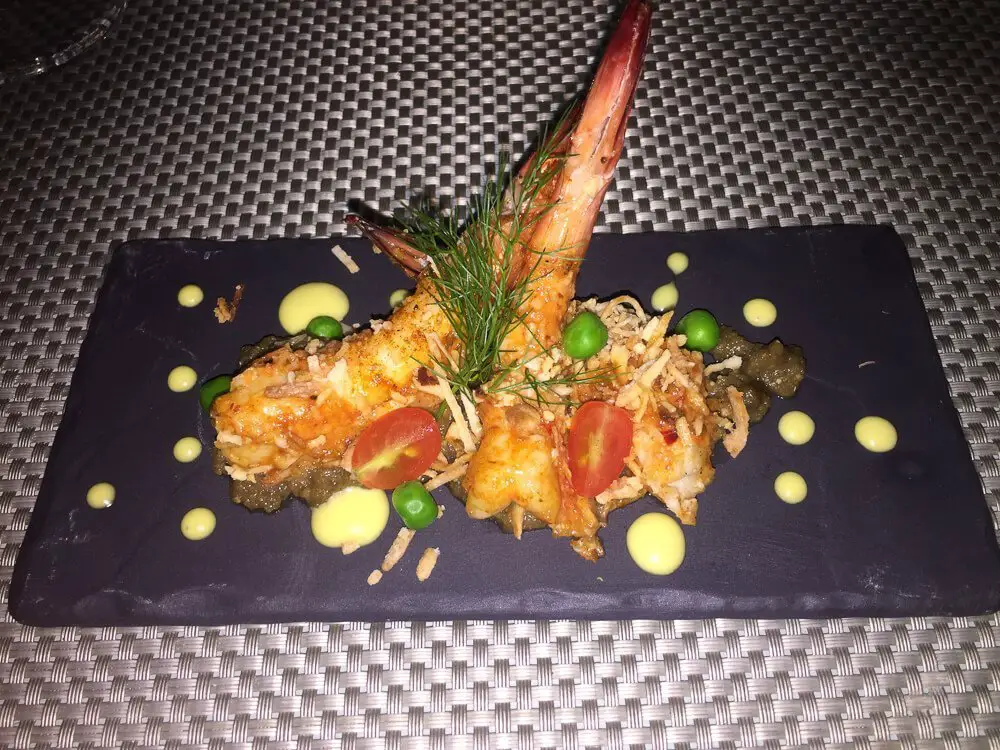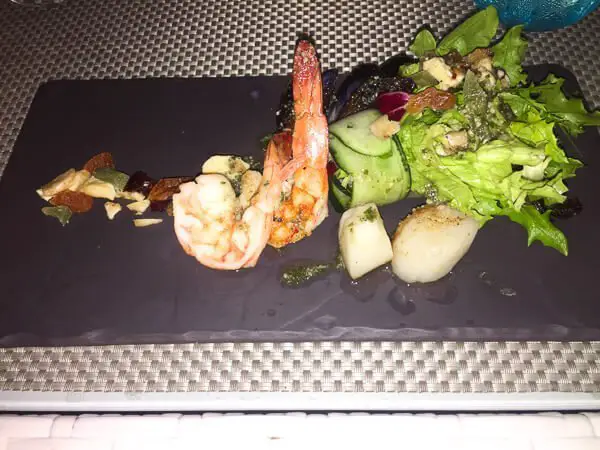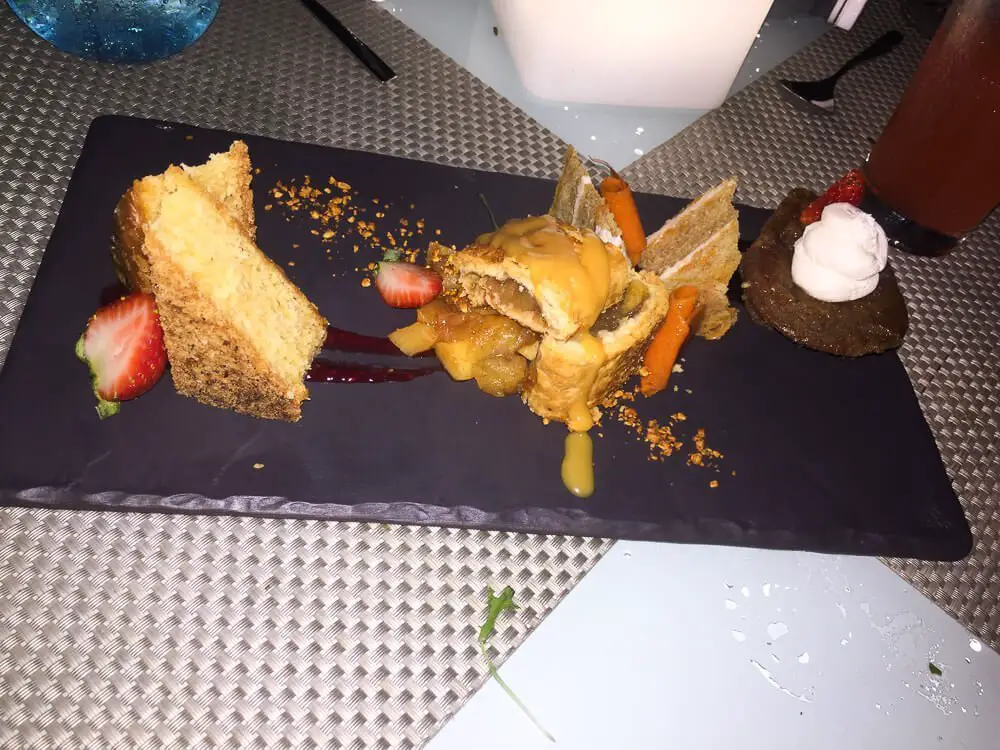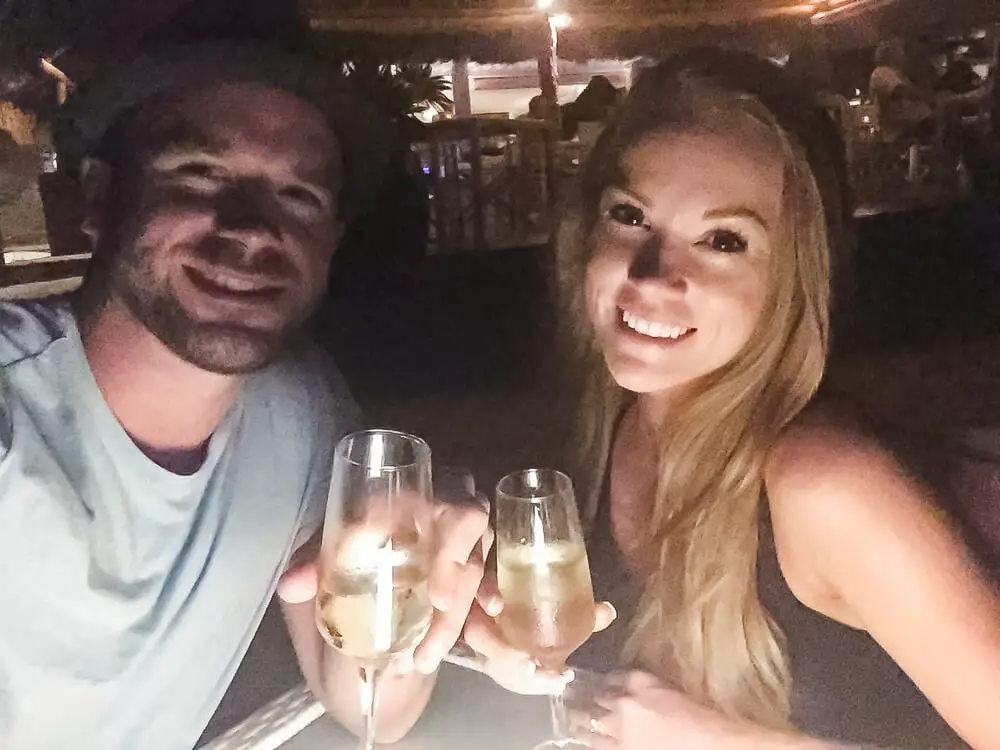 Our opinions are our own. People may have other experiences with products, services, or places we recommend. We only recommend products, services, or places we have visited and enjoyed ourselves.