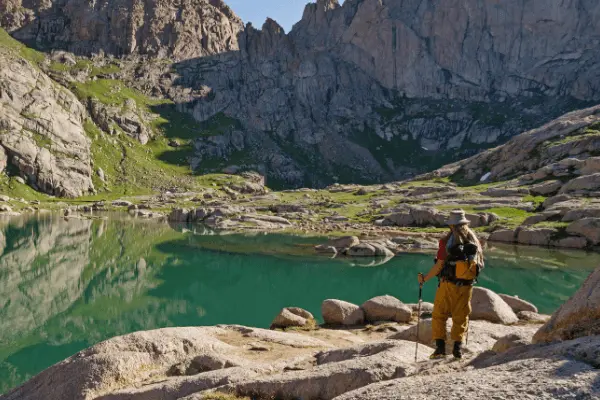 Father's day is right around the corner and I know there are many dads out there that enjoy the great outdoors. If you have an outdoorsy father or husband then this list of gift ideas is for you.
My dad is definitely an outdoorsy guy that loves to camp and fish during the summer. He drives 3 hours north to Broken Bow, Oklahoma to go tent camping and trout fishing. It is his downtime to breathe, relax, and do something he loves.
Maybe that's why I love camping, fishing, hiking, and the great outdoors myself. After all, I am Daddy's little girl!
But, what kind of gifts do you buy your father or the father of your children that you know they will love?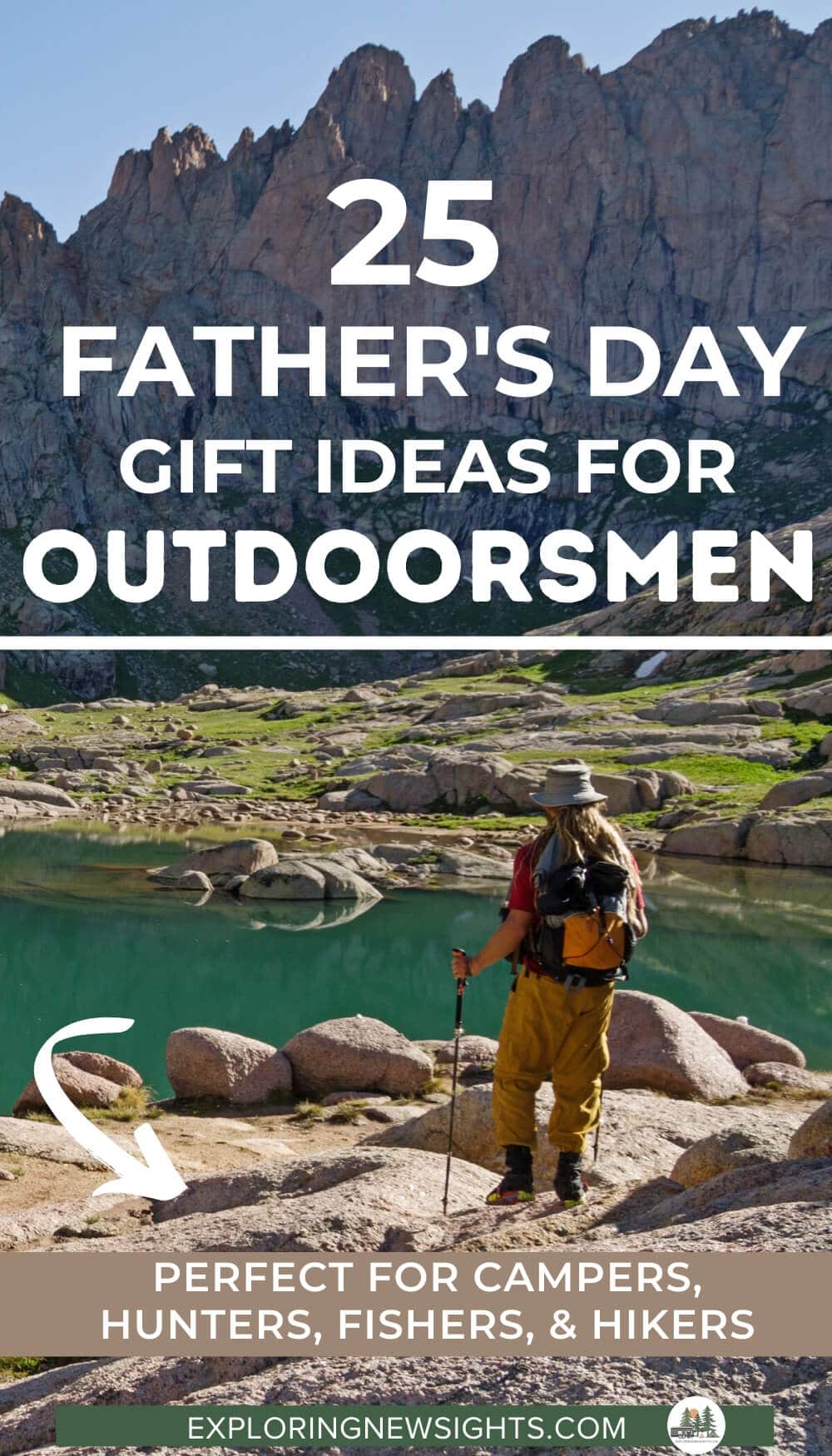 Well, here are some great ideas for campers, hikers, fishers, hunters, and ideas for those who enjoy grilling out to get you started. Everything can be found directly on Amazon and comes with super fast shipping if you're an Amazon Prime Member.
Camping Gifts for Dads
Does your dad or husband enjoy camping? Are they always looking for the next best camping gear to enhance their camping experience?
Camping for many men is a hobby like fishing or hunting. The idea of getting to sleep in a tent, cook outside, and build a fire is honest fun while also being educational and fulfilling.
So, here are the best camping gift ideas for the outdoorsy men in your life.
Hiking Gifts for Dads
My dad grew up hiking the Grand Canyon of all places. He lived just a couple hours away in Arizona and growing up him and his brothers would hike every weekend they could. It was some of the best adventures of his life.
If you have a Dad that loves to hike, enjoys new trails and challenges, then here are some great gift ideas for those outdoorsy men!
Grilling Gifts for Dads
I feel like grilling is the man's cooking zone. Not to say women can't grill either but for some reason, men just love to grill over the open fire. Who doesn't like some delicious BBQ Grilled Chicken or a Juicy T-Bone Steak?
If the Dad in your life enjoys cooking out, here are some great gift ideas!
Fishing Gifts for Dads
Fishing is another great outdoor activity that a lot of men enjoy doing. My father, my brother in law, and my brother love to fishing. I even love to go fishing. Some of the best fishing I've ever done was in Alaska when I fished for Salmon and Halibut.
If you have a fisherman in your life, these are the best fishing gift ideas you can purchase on Amazon.
Hunting Gifts for Dads
My brother is a huge hunter! When I told him about this post, he gave me a list of wishes to consider for those hunters including new thermos and gift cards.
I definitely took his considerations when creating these Gift Ideas for Outdoorsy Men. I hope your hunter will enjoy these as well!
Amazon Gift Card
If you're still unsure, you can't go wrong with a gift card!
I hope these Gift Ideas for Outdoorsy Men in your life are exactly what you are looking for. Make your dad or significant other feels special and blessed to be a dad.
Like this post? pin for later! 🙂