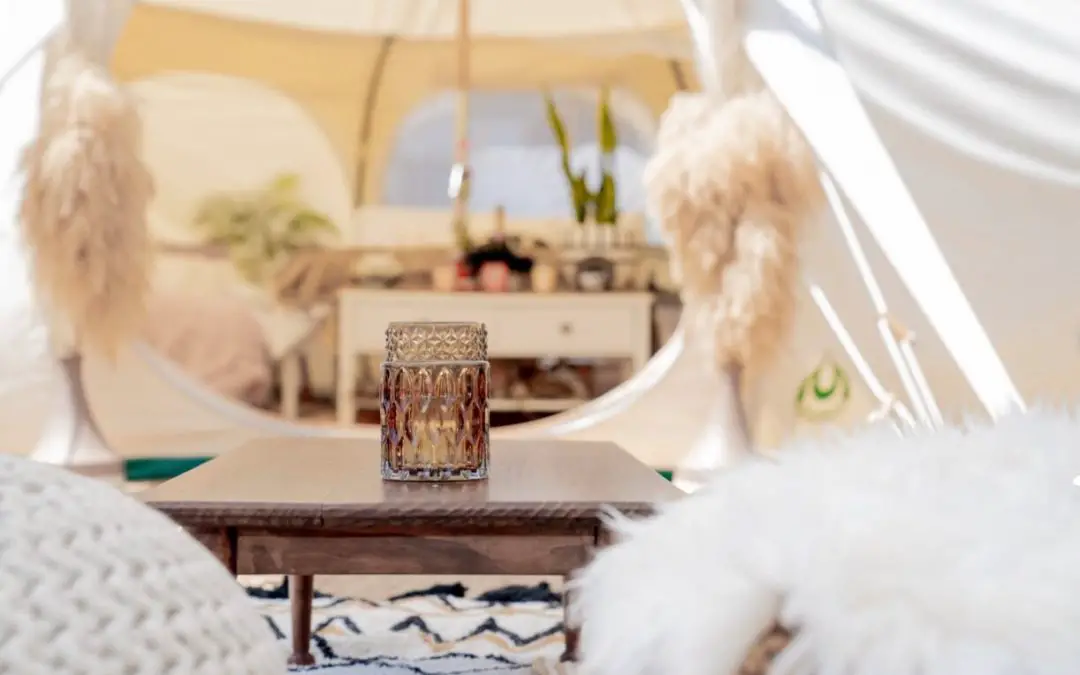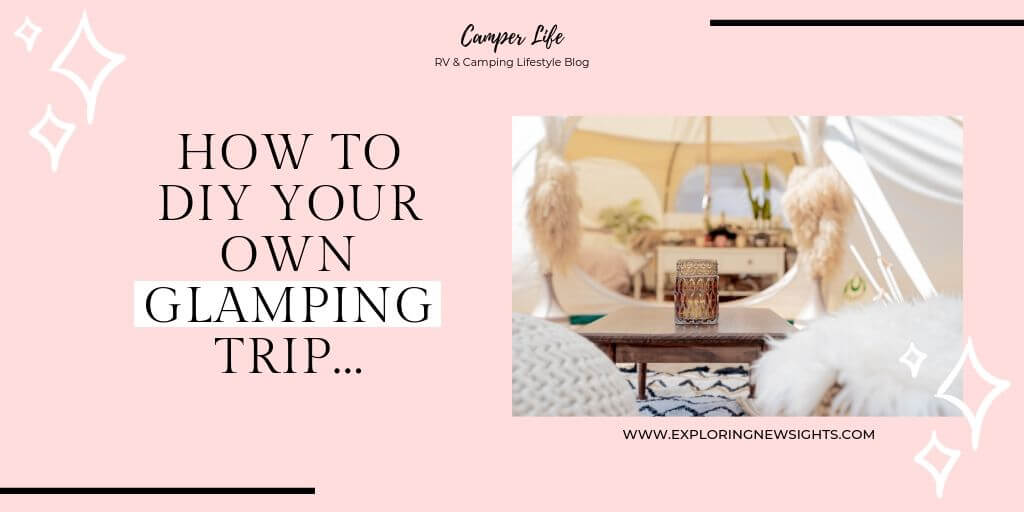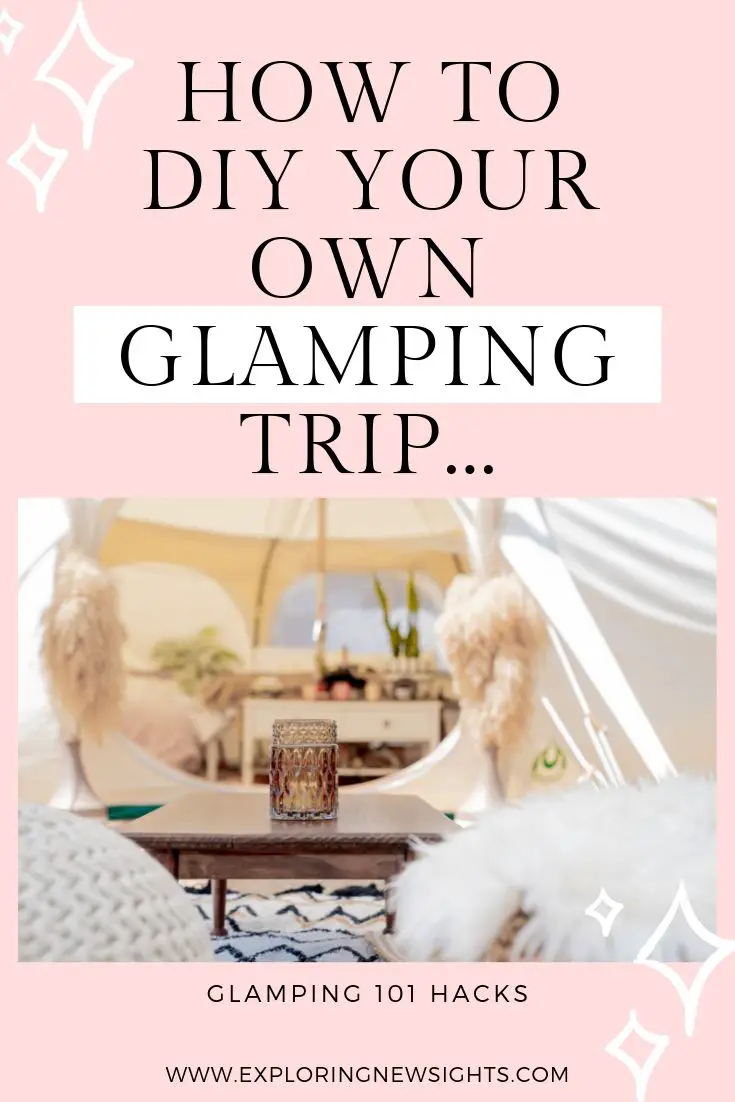 Glamping, in a nutshell, is where beautiful nature meets modern comforts. It is a new and exciting way to travel and experience the world around you. Glamping goes above and beyond just a nice tent, although that is definitely where it begins. It is about adding those glamorous and luxurious touches to the traditional camping experiences.
Surprisingly, the industry of Glamping has become a worldwide phenomenon over the last decade. More people are enjoying the great outdoors and experiencing a whole new way to vacation.
Although glamping can become expensive with all the luxurious accommodations and amazing destinations. This should not stop you from creating your very own DIY glamping experience on your next camping vacation. You can even do this by staying on a budget. To get you started, I have put together a great "how-to" list to glam up your next camping vacation.
Tip No. 1 – Get a Larger tent
Even if there are only two of you, having a larger tent is going to give you the open space and comfort that comes with Glamping. You will be able to stand up fully, have extra space to have a little side table and a place for your clothes and shoes. Space is important when it comes to DIY glamping.
As much as we all want the fancy larger white tents, they can get expensive. If you're on a budget, you can simply pick up a regular pop up tent-like this Ozark 8 Person Yurt and turn your camping experience into a glamping one! For more great tent options, check out our post "Best Tents for your DIY Glamping Trip".

Tip No. 2 – Cozy bedding
Along with having a great tent with a lot of space, your bedding is essential for the ultimate glamping experience. You really want to try and make it feel like a hotel bed or your bed at home.
The first thing to start with is your mattress. The Coleman Air mattress with the double cot is perfect to glam up your camping trip. Getting your bed off the tent floor is a nice step in creating that luxury feel.
Also, you will want comfortable linens, pillows, a throw blanket, and even a decorative pillow or two to add some pizzazz!
Rummage through your linen closets and see what you may already have. Then if you want to spend some extra on a new throw blanket or a pillow or two, go for it! The more comfortable your sleeping space is, the better your glamping trip will be.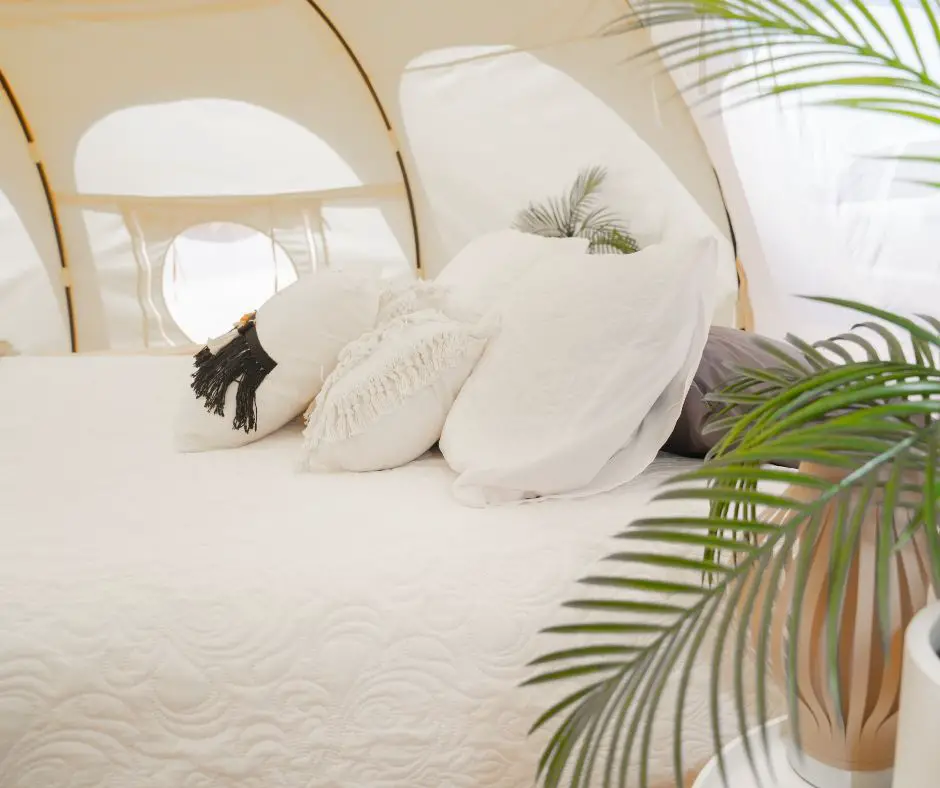 Tip No. 3 – Spa-like sensations
There is nothing more luxurious than a spa. Many glamping experiences have gorgeous spa-like qualities like candles, flowers, lotions, towels, freshwater, and juices.
So, bring your favorite candles, fresh flowers, lotions, and more so you can have those spa-like amenities to your liking. I personally like to go with the citronella candles that ward off the pesky bugs and mosquitos.
Another DIY Glamping tip is to add a small cooler with water and juices inside your tent. This will help you from having to get up and in the middle of the night to grab a drink. 
Tip No. 4 – Homey décor
Homey decor can spread throughout the campsite and not just inside the tent area. Items like that can make the entire camping space home-like include the following;
– Area Rugs: these are great in the tent as well as right outside the tent so you can have a nice outdoor area right outside the tent doors.
-Blankets: Blankets can be used for outdoor seating areas on hay bales or larger logs if they are available. They can be used for any style of camping chair for comfort. 
-Throw pillows: just like adding some flair to the bedding, they can be great additions to all outdoor seating for comfort and style. 
-Floor Pillows: If you have a nice large area rug or blankets set up inside or outside the tent areas, floor pillows are great to add some comfort and glam. 
-Decorative Baskets or chests: Who doesn't love a gorgeous wicker basket? These are fantastic to bring along so you can have a designated area for shoes or miscellaneous camping items. 
Tip No. 5 – Decorative lighting
I love extra lighting! I love the string lights, the extra lamps, candles, and the tiki torches because it just gives the camping area a great ambiance. The Decorative lighting really adds that extra touch in the evenings to your DIY Glamping experience.
This is also usually when everyone gathers around the fire, has a few drinks and smores while telling great stories for hours. Having the extra lighting hung from the trees and around the tents just adds that extra Glamping touch.
Tip No. 6 – Designation areas
This is a great plus when wanting DIYing your own Glamping experience. Creating designated areas for cooking, relaxing, and sleeping is exactly what Glamping is all about. 
Many love to do this by having a living area tent where everyone can gather to eat and hang out. You can also have a specific area for great outdoor activities. (We will go into that on Tip No. 8)
Tip No. 7 – Fancy Delicious Meals w/fun menu
Along with the designated areas, one of those areas can be for cooking/grabbing food. Setting up a little chalkboard with the menu items for the day is super simple and it keeps everyone from wondering when it's time to eat. 
This is also a great thing to do to keep from over-packing unnecessary food items that take up space and do not get eaten. By having a meal plan for the whole family, plus snacks is a great way to have the Glamping vacation experience while camping.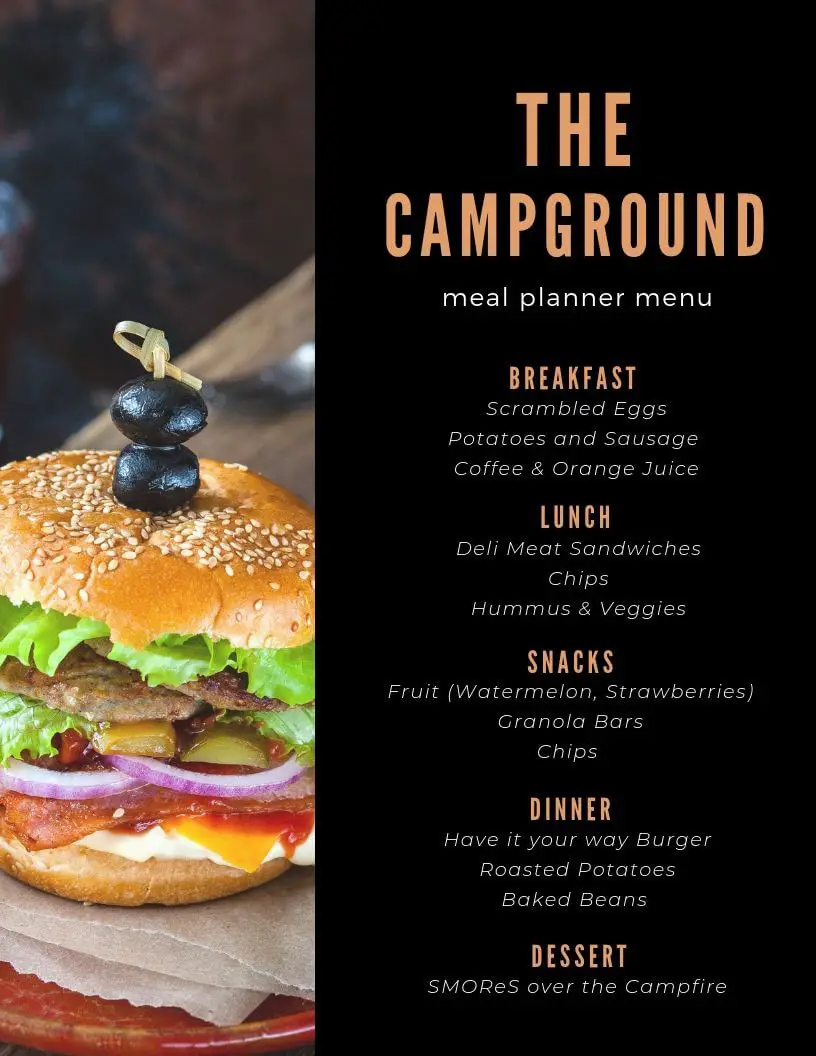 Tip No. 8 – Fun Activities
What is a Vacation without some good fun and games? There are so many outdoor games you can bring along that will keep people playing and having fun for hours. Two of my family's favorites are Corn Hole and Horseshoes. They are pretty simple to pack up and set up. 
Other cool outdoor games include a DIY glow in the dark bowling made out of liter coke bottles, glow sticks or glow in the dark paint, and a small plastic ball. This one is fantastic for the kiddos. 
Camping doesn't always have to be rough and tough, it can be enjoyable and relaxing for the whole family. So the next time you're planning your trip, don't forget the comfortable bedding, pillows, and games. DIY Glamping can be done on a budget so you can still enjoy modern comforts while roughing it in the forest or on the beach. 
I hope this inspires you to get outdoors and glam up your next camping trip to make it an unforgettable experience. 
Do you have any tips you love to DIY your own Glamping?  Please leave a comment, I would love to hear! Also, sharing is caring! Thank you for stopping by! If you haven't already, don't forget to sign up for our newsletter to stay up to date on new material. 
Pin Me to save for later!