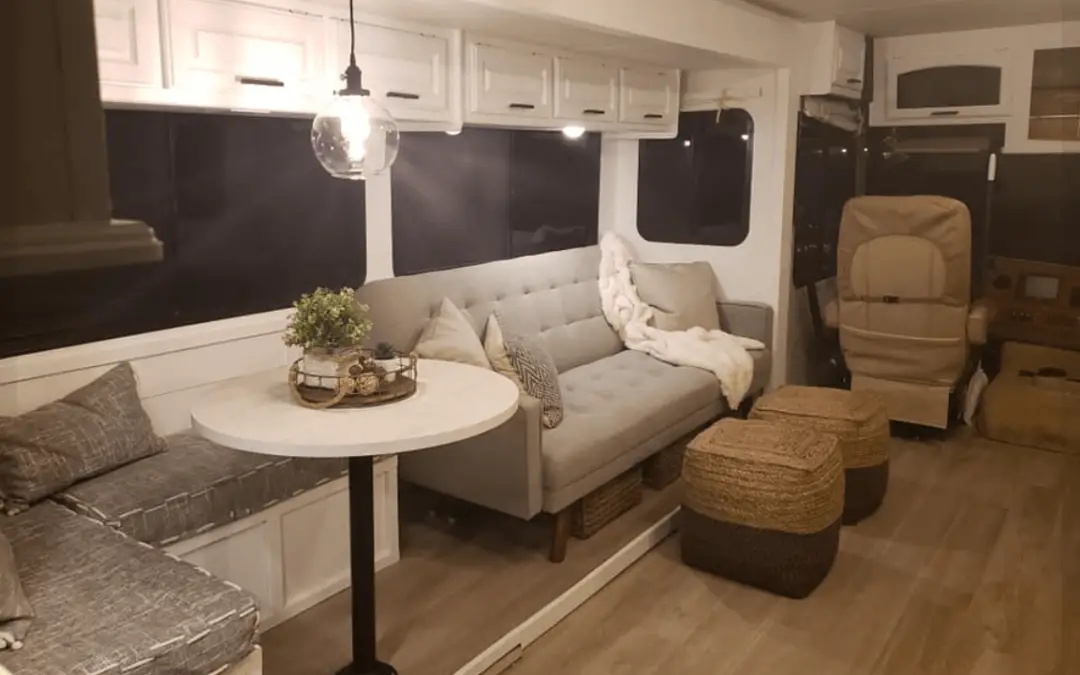 Modern Motorhome Redesign | This next RV Renovation is brought to you by Christie Schmitt.
She and her hubby enjoy the occasional camping experiences for nice getaways.
I found this RV renovation in a Facebook group and I ABSOLUTLEY FELL IN LOVE!
Christie renovated a 2008 Thor Motor Coach Hurricane with Bunkbeds.
She took a Class 'A' RV that was losing hope and renovated it into a gorgeous modern motorhome that is better than a hotel.
Her style is just beautiful and she truly made this RV home away from home.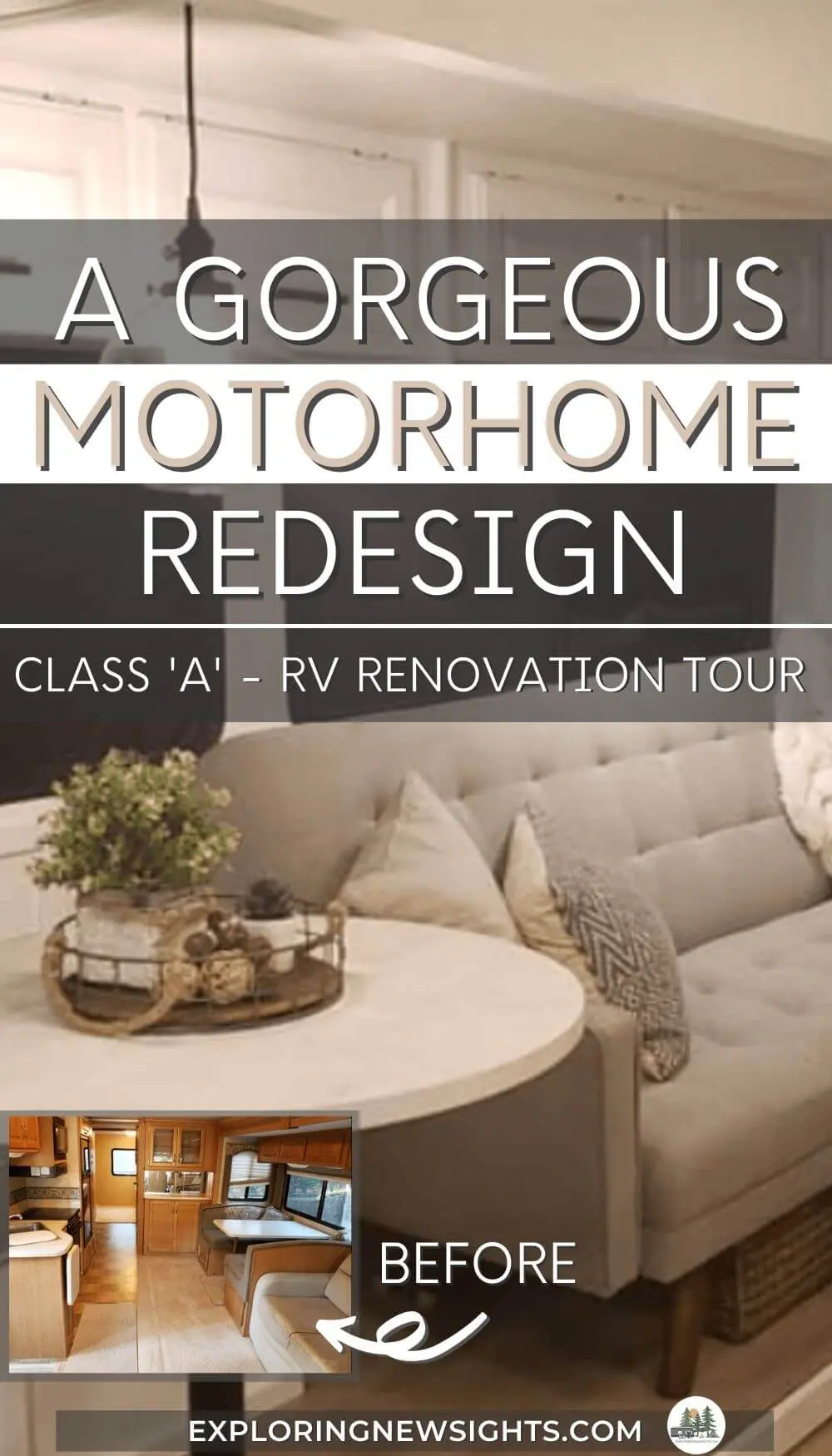 So check out the before pictures, then scroll to the after. Trust me, you will be amazed!!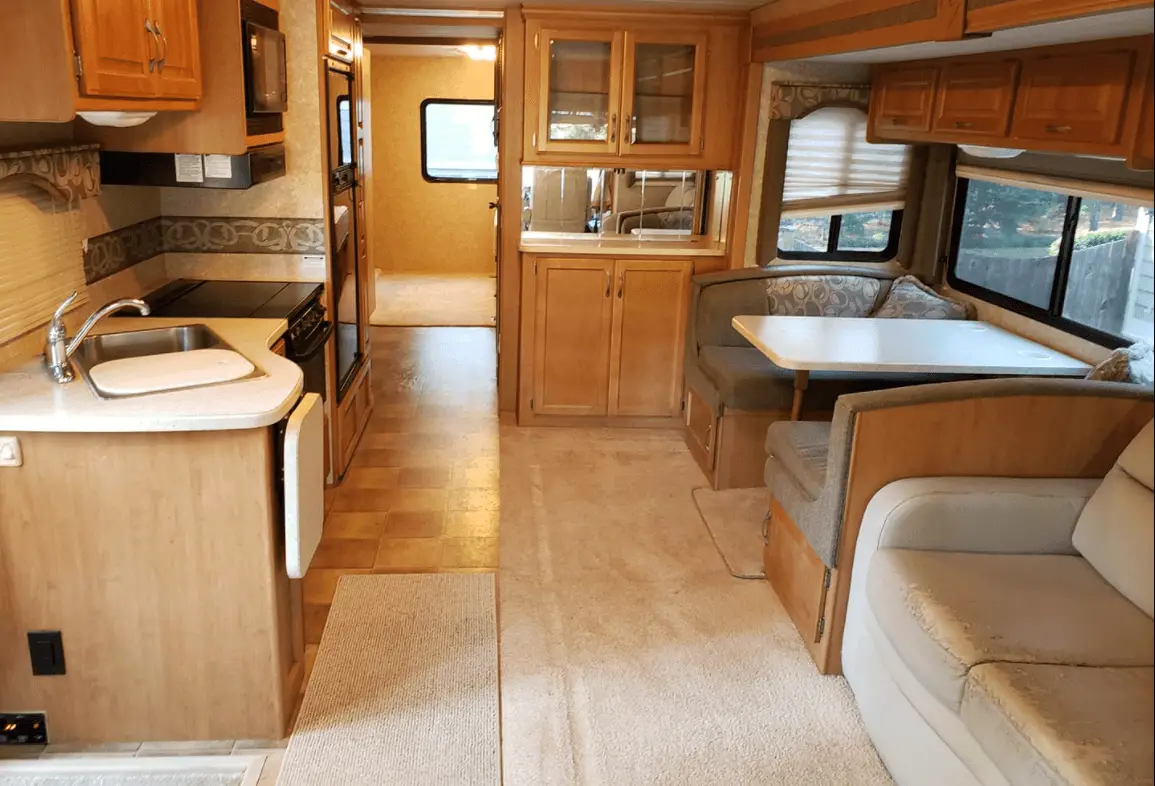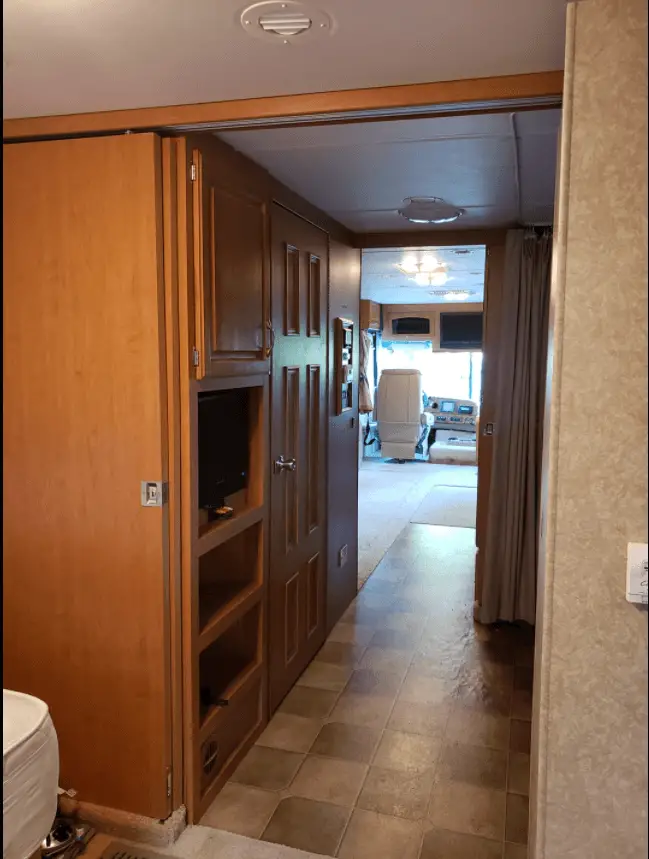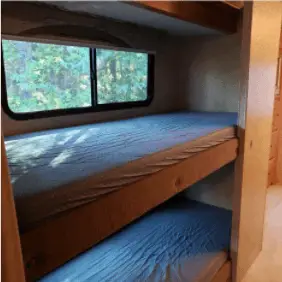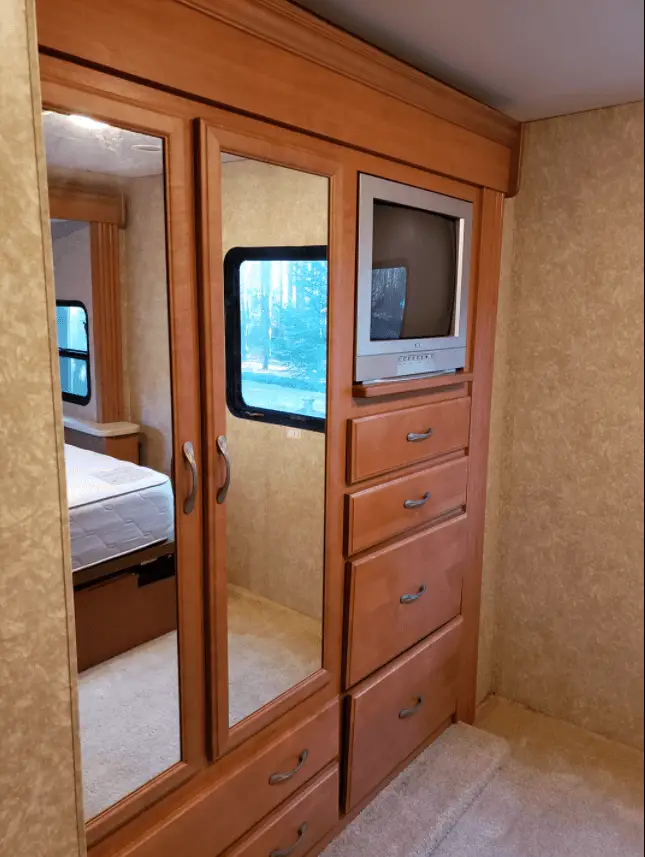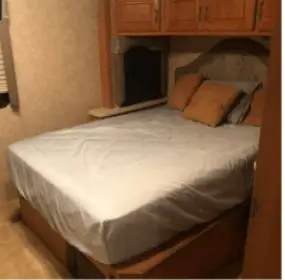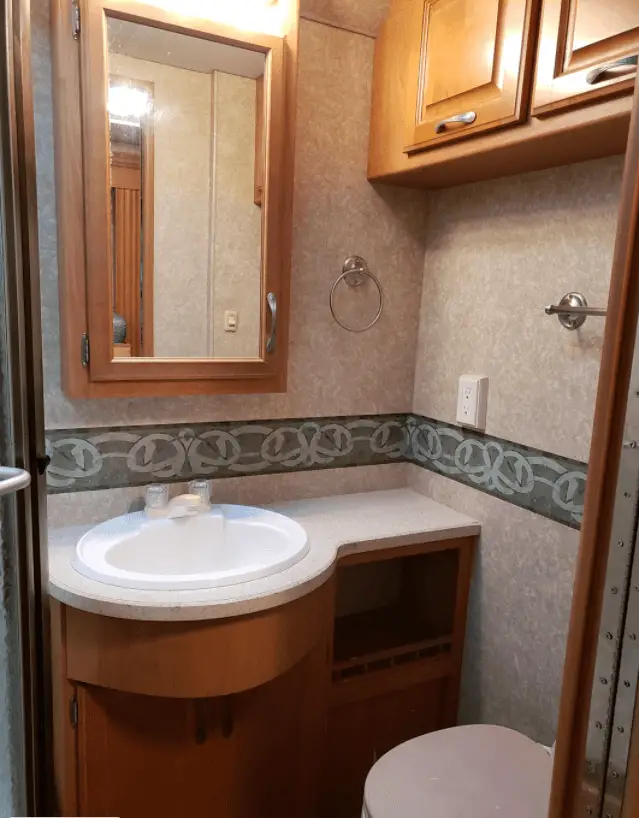 It's going to be hard to believe that this is the same Motorhome once you scroll and see the after images.
Seriously, it looks like a modern hotel room with her gorgeous choice of colors, patterns, and wallpaper.
Many of Christie's decoration choices came straight from Amazon and Wayfair.
She also mentioned that the paint color on the cabinets is color-matched to the wallpaper. This is a professional decorating tip that I will always keep in my back pocket!
Tip: Color Match your choice of wallpaper or favorite textile to your paint to ensure a nice aesthetic throughout the living space. 

 
Christie also replaced the countertops with Butcher Block throughout and the floors are new peel and stick vinyl plank flooring. 
I love every little detail! The entire space is cozy and inviting!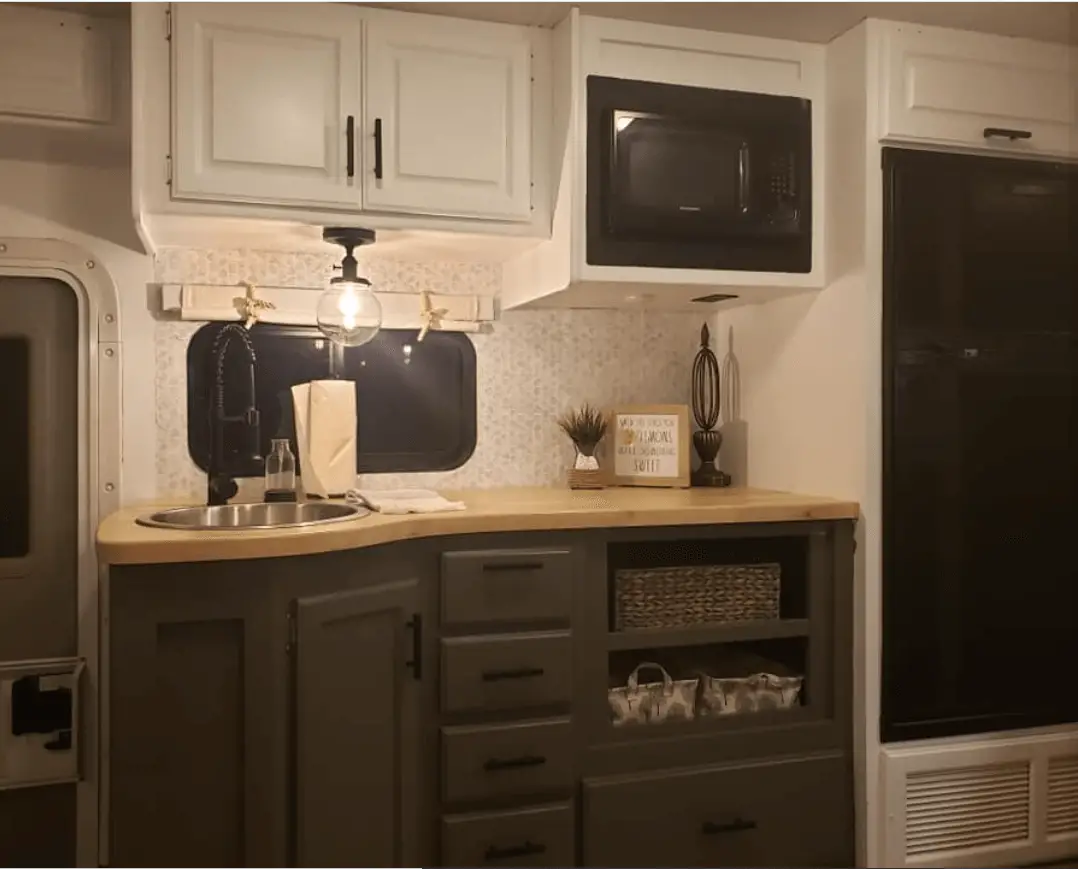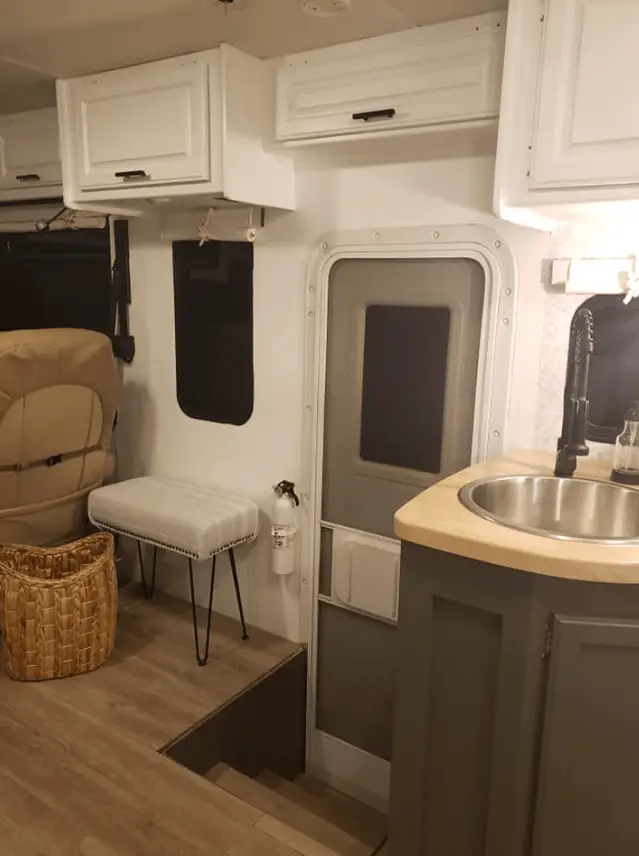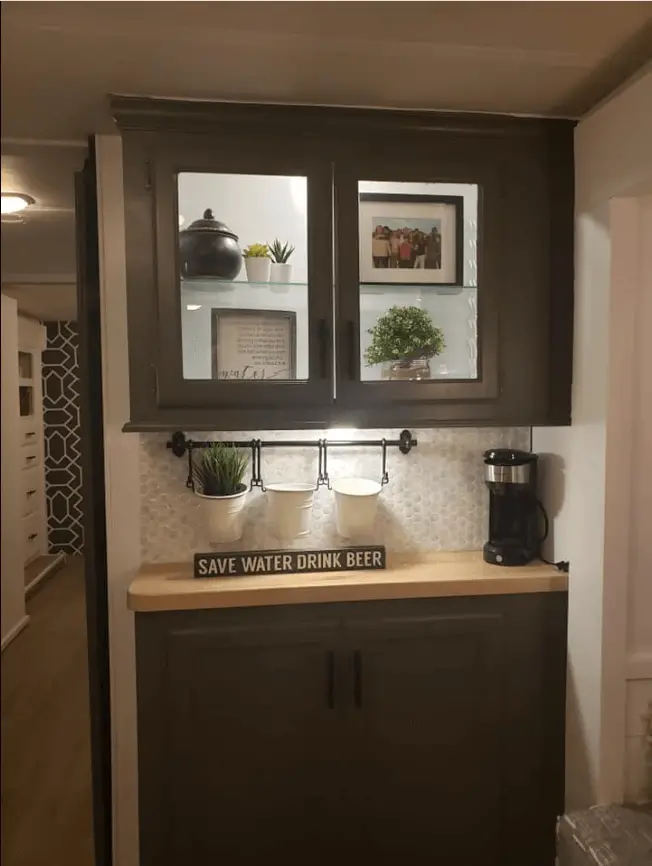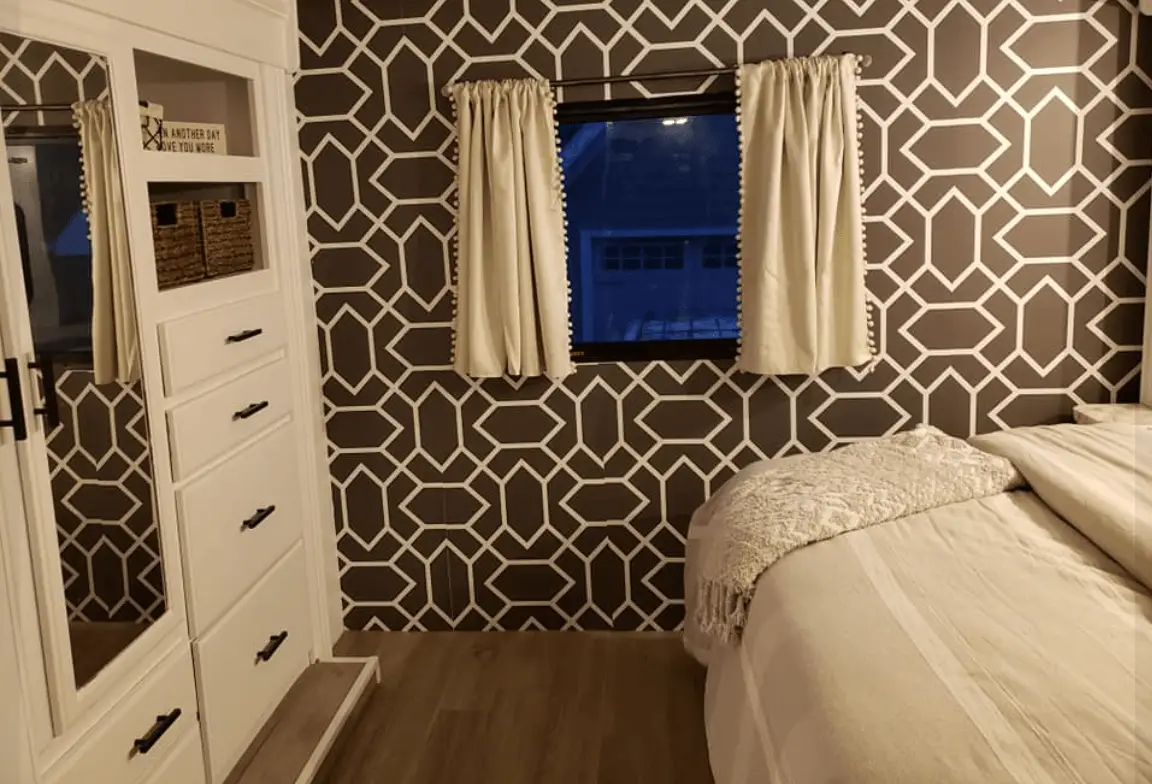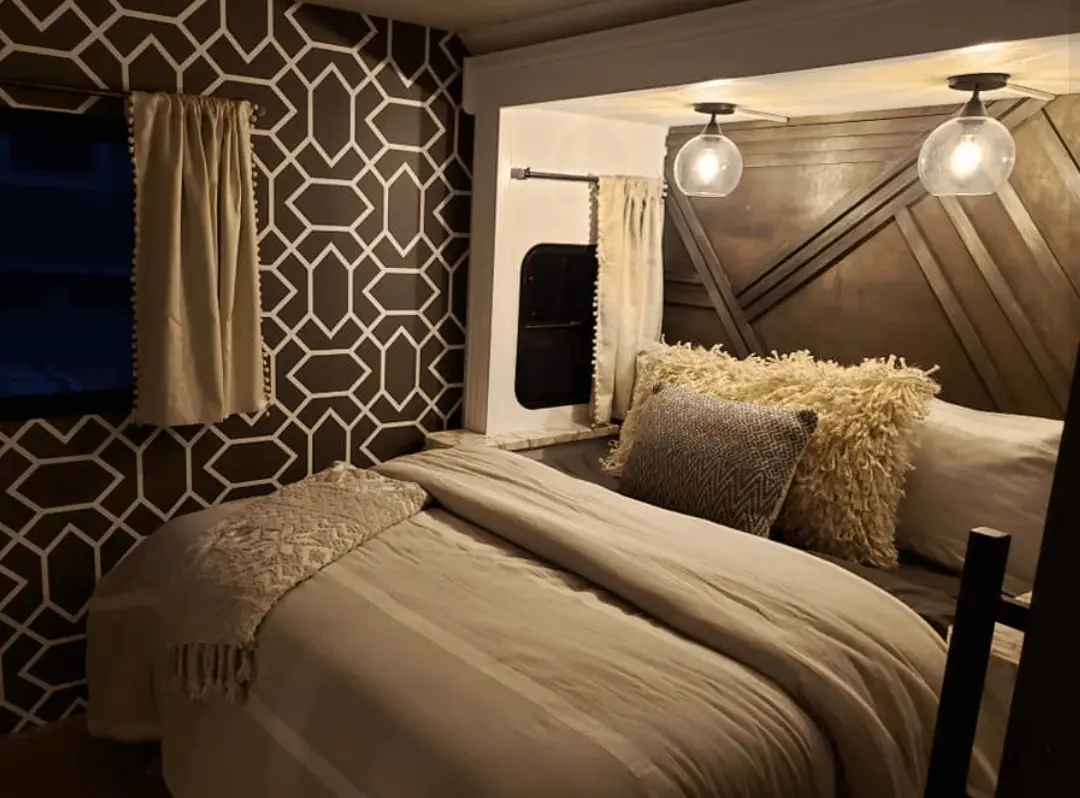 After – RV Living Room & Bathroom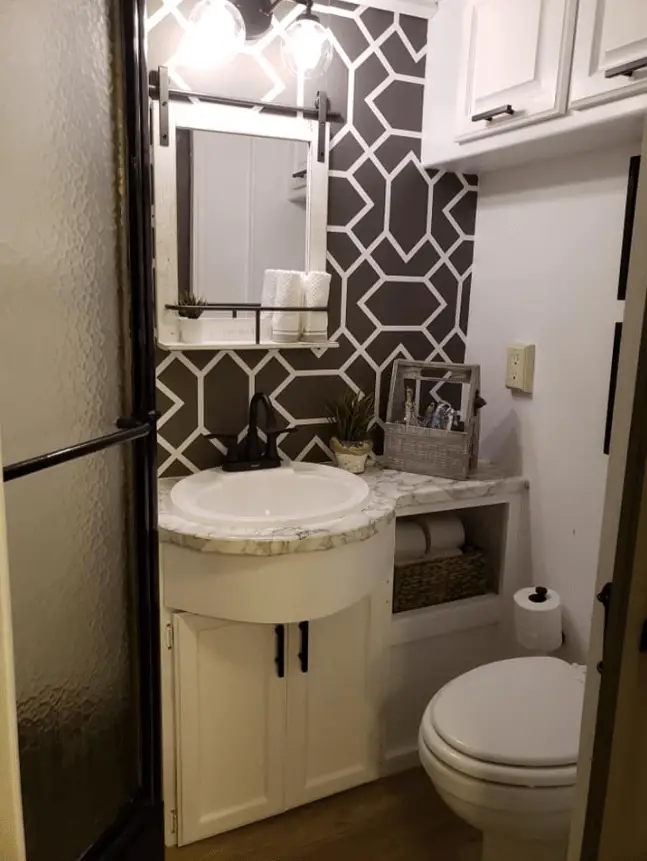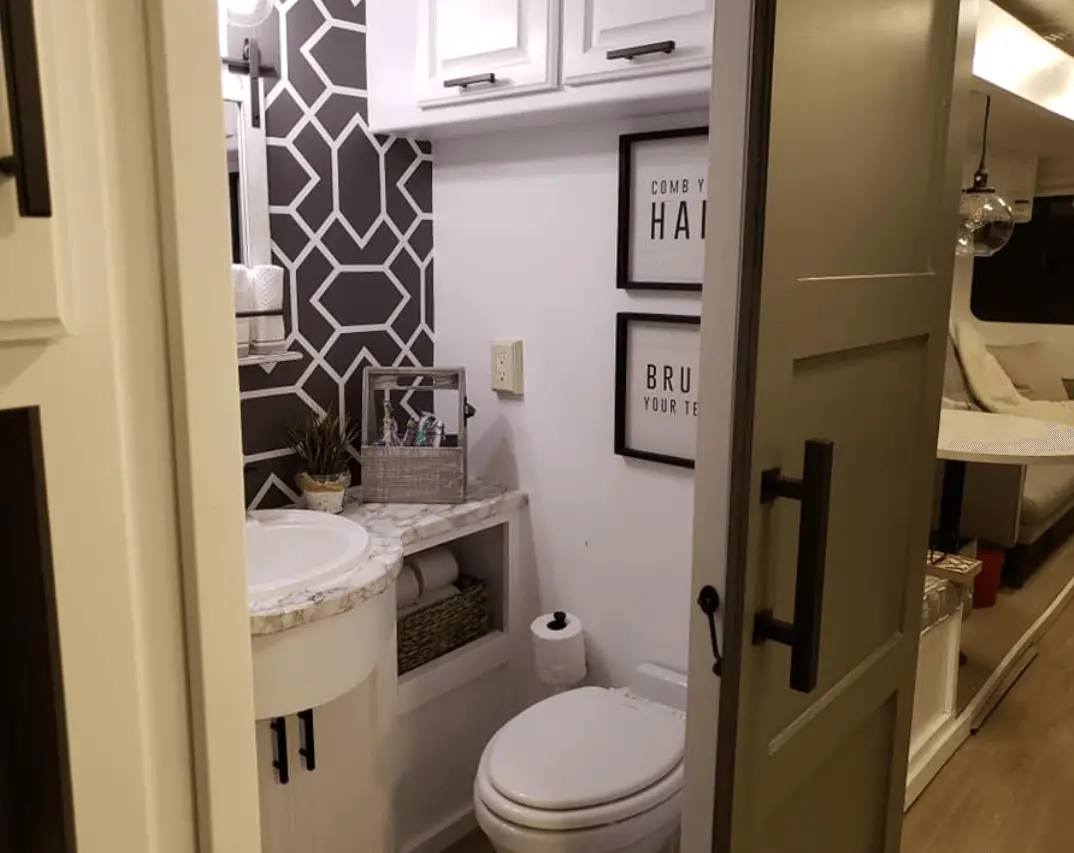 Final Thoughts
Do you love this Modern Motorhome redesign by Christie? Leave a comment below!  
For me, this remodel is inspirational! To take an old 2008 Motorhome and make it look and feel brand new again is doable for anyone, even you! 
So, if you liked this RV Renovation stay tuned for more by subscribing! You'll get notified in your email when a new post is up! 
Also, if you would like to have your RV renovation featured on our Blog, please email me at Nissa@exploringnewsights.com