Update your RV and turn it from drab to fab so you can fall in love with camping again. For years, RV manufacturers were stuck with colors and fabrics that weren't pleasing to the modern RVer. Therefore, it has become popular to take an older RV and renovate it to...
read more

Modern Motorhome Redesign | This next RV Renovation is brought to you by Christie Schmitt. She and her hubby enjoy the occasional camping experiences for nice getaways. I found this RV renovation in a Facebook group and I ABSOLUTLEY FELL IN LOVE! Christie renovated a...
read more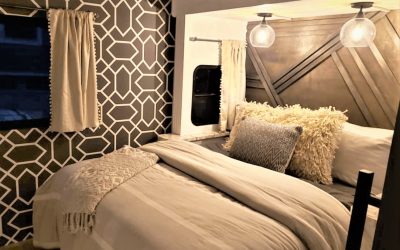 RV Bedroom Remodels are so inspirational.  Each one is uniquely designed with colors, textures, and patterns that bring a sense of relaxation.  Making the place you sleep cozy and personal to your style is important for a good night's rest. Even if it's only for a...
read more
Who doesn't LOVE a great toy-hauler RV Remodel? I know I DO!! They are so inspiring with the amount of customization that adds a special touch of uniqueness. Speaking of customization, Brittany Winebarger @brittanywinebarger is an RV Remodeler that adds amazing...
read more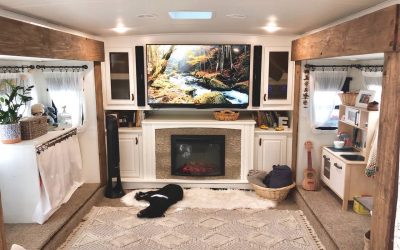 I'm so excited to highlight this family's RV renovation. Whit and Gui with their 2 kids and 2 dogs live and travel full-time in their remodeled 5th wheel. Their RV story begins December of 2019 when they decided to rent out their home, sell their belongings, buy an...
read more

There are plenty of fun activities in Broken Bow that are perfect for everyone. My family loves going to Broken Bow because it is a fun and relaxing place to rent a cabin, get back to nature, and bond with family. We have been going to Broken Bow since 2010 and every...
read more
Cabins in Broken Bow, Oklahoma | Are you looking for a great cabin to stay at for a nice and cozy getaway? Broken Bow, Oklahoma is the place to rent a cabin, fish, hike, and so much more. If you didn't know, it is an entrance town to Beavers Bend National Park and one...
read more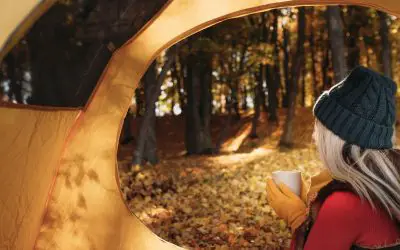 Camping doesn't only have to be a summer fun experience. There are many benefits to fall camping when the air cools down and the leaves begin to change to red, orange, and yellow. It truly becomes a beautiful sight to see! It also allows for some beautiful photos for...
read more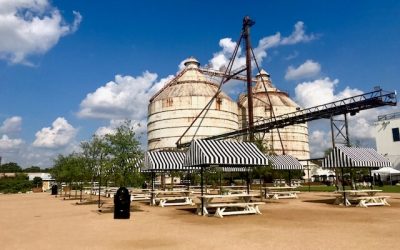 Magnolia Market & Silos | Are you a Fixer Upper fan? I know I am! If you don't know the show on HGTV called "Fixer Upper" with Chip and Joanna Gaines, I highly recommend checking it out! The first episode aired in April of 2014 and was extremely successful for 5...
read more
"Certainly, travel is more than the seeing of sights; it is a change that goes on, deep and permanent, in the ideas of living."

– Mary Ritter Beard