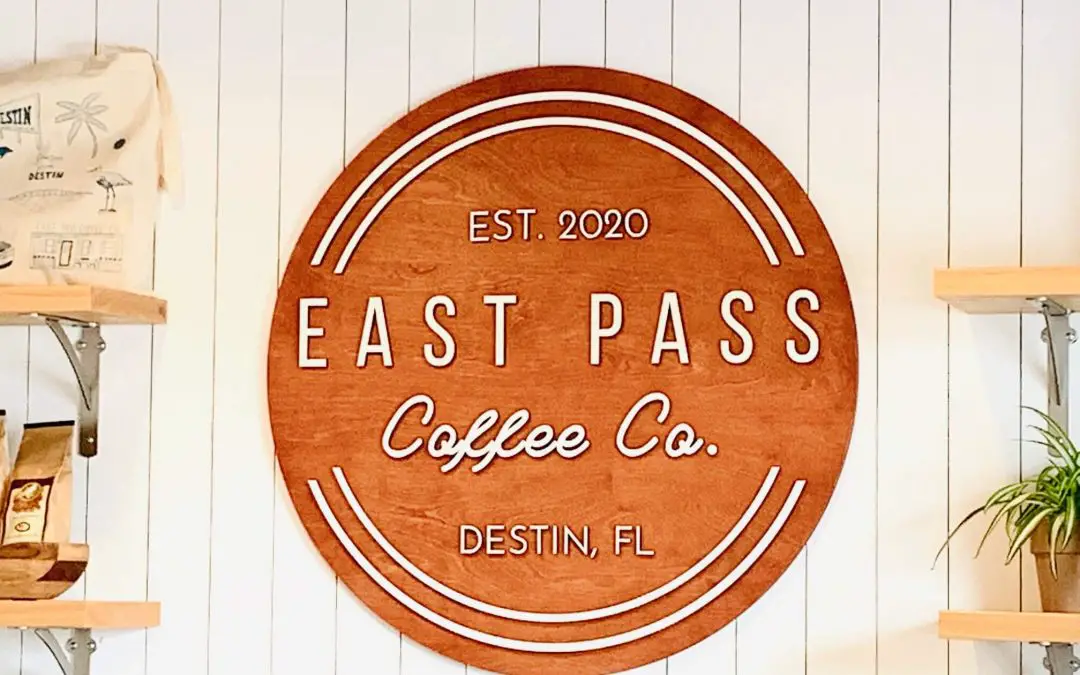 East Pass Coffee Co. Review
| My family and I recently visited the Destin Beach Area for our very first vacation together. We chose this area because it's been on our bucket list for quite some time. The beaches are also ideal for families to enjoy.
You can read about the whole visit plus a 3-day beach hopping itinerary here "Destin, Florida | How to have an Amazing Beach Vacation".
On our way to the beach, we decided to check out East Pass Coffee. But this got me thinking, "why is it called East Pass"? We have never been to this area before, so I did a little research and found out what East Pass means.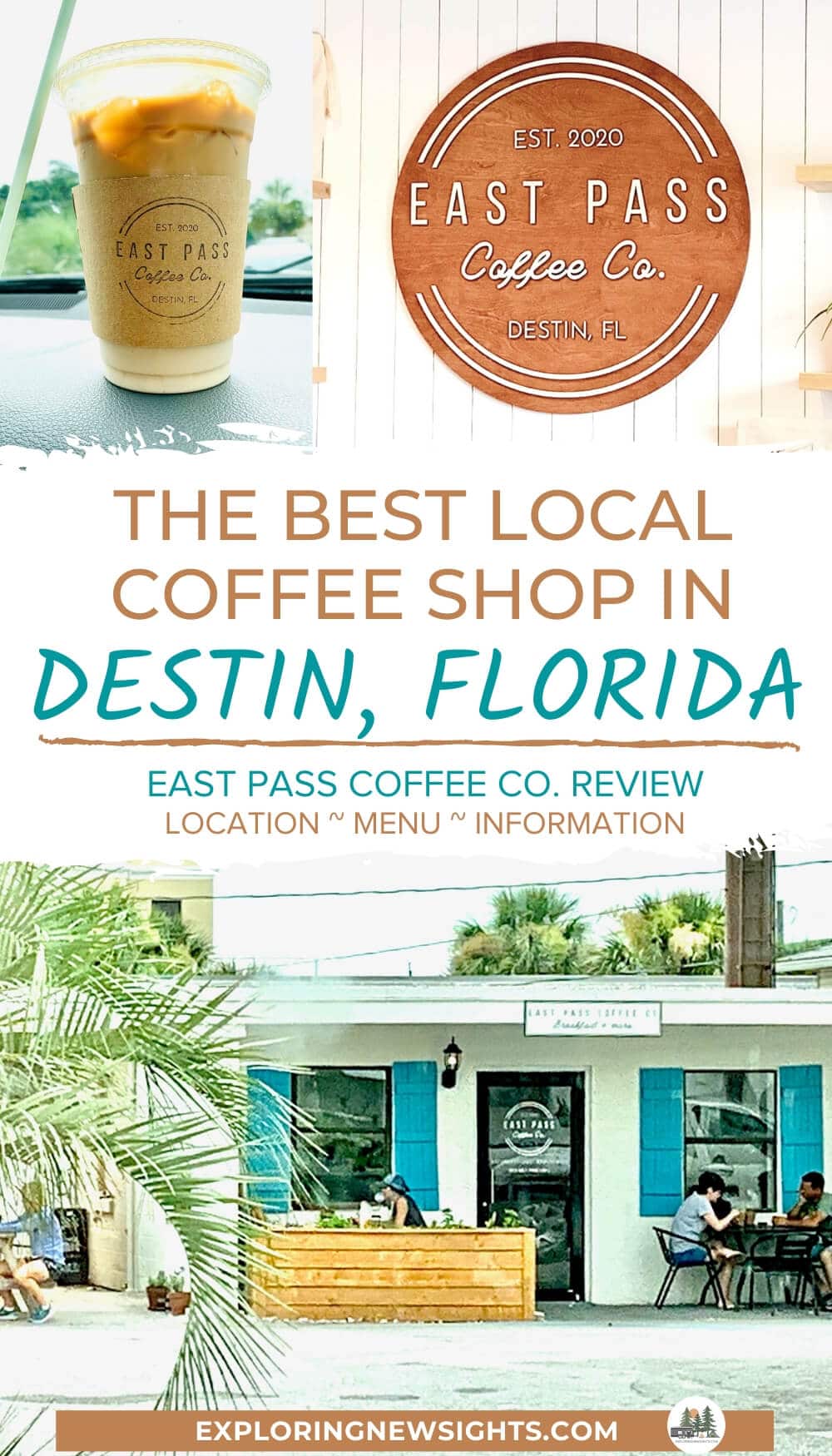 East Pass in Destin Florida is an opening into the Gulf of Mexico from the Panama City Beach and Pensacola bay. It's been a fishing capital since the 1850s and Destin is famous for being "The World's Luckiest Fishing Village".
So, now we know what "East Pass" is, it's understandable why this cute little coffee shop is called "East Pass Coffee Co."
Let's get into why we stopped, what we ordered, and more.
(Below is an image of the East Pass as described. Destin is on the right) 
Why I love checking out local shops
Checking out new and local shops is what my husband and I love to do when we are on vacation. Supporting the locals anywhere we go is important to us and our economy.
Plus, sometimes you find hidden gems that need to be supported and their product turns out to be amazing.
This is the case for East Pass Coffee Shop in Destin, Florida. It's a little hidden gem right off Harbor Blvd as you drive through.
Why we chose East Pass Coffee
Driving to our beach destination at Crystal Sands, we wanted to stop and grab some iced coffee. I always like to use my google maps app to search for any places nearby. This is exactly what I did when I found East Pass Coffee.
I clicked on the location on the google maps app and pulled up the star reviews. We are all about the reviews and like to only choose places that are at least 4 stars or more. This tells us the place is worth checking out.
East Pass Coffee has 5 stars on Yelp, therefore, we had to stop and check it out.
Side note; they are previously known as the "JumpinGoat Coffee Trailer".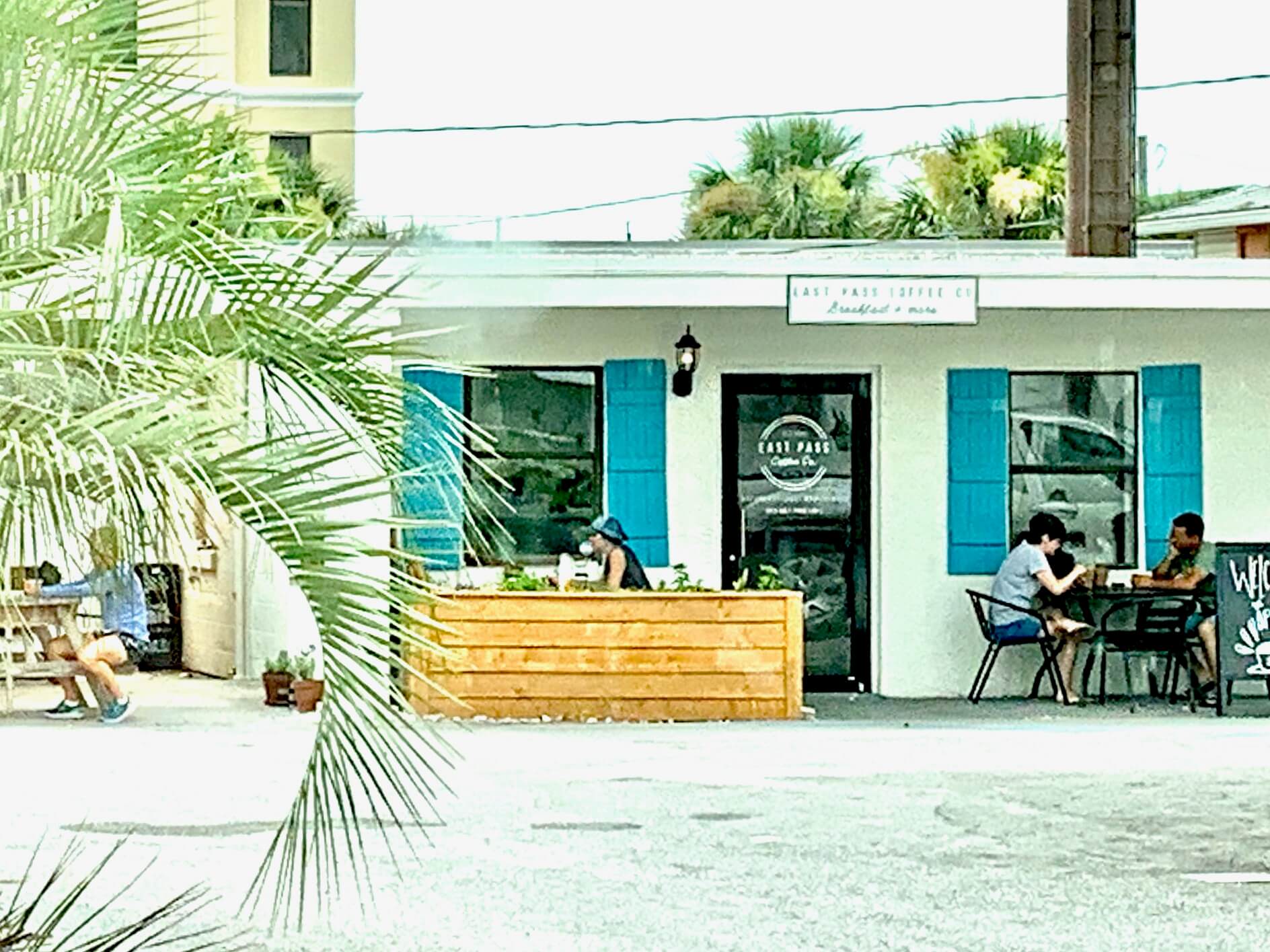 East Pass Coffee Information
Hours of Operation: 7:30 am – 2:00 pm Daily

Address: 529 Harbor BLVD Unit 104, Destin, FL 32541

Phone Number: 850-353-2906

Website: https://www.eastpasscoffeeco.com/
How to get there…
Locating East Pass Coffee is a little tricky because it's hidden behind a couple of other shops off Harbor Blvd. But don't let that stop you from checking this place out.
It's located right behind Red Onion Organic and Burrito Del Sol. Once you turn in, there's plenty of parking and you'll quickly see the location entrance to your right.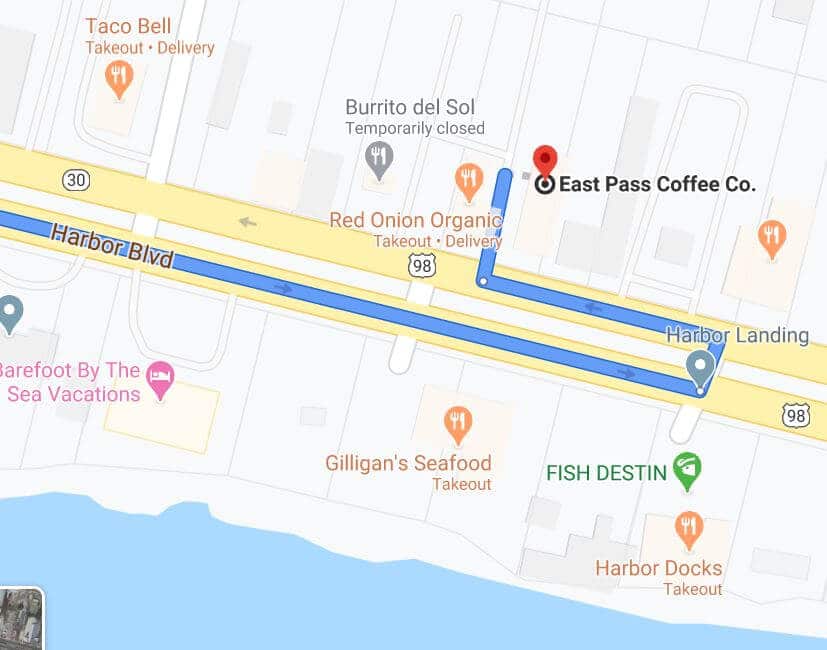 What We Ordered
While everything on the menu was super tempting, I love a good classic iced latte. I'm not into all the extra flavors and sugar in my coffee.
My husband however ordered the White chocolate mocha, which I did taste, and it was really good as well.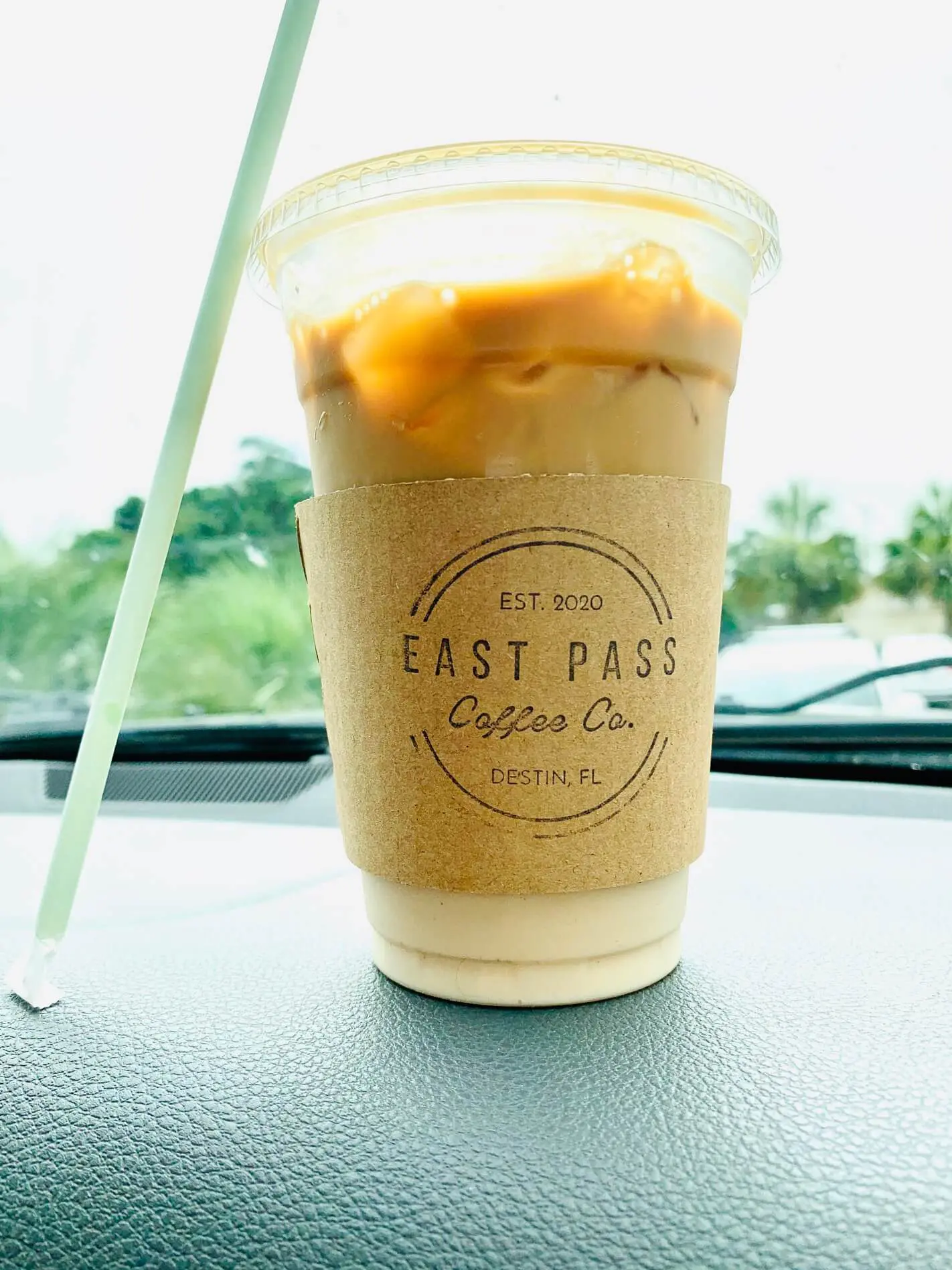 What they offer (Menu)
They have multiple combinations that you can choose from. Including different flavors and you can choose to have you drink either hot or iced.
East Pass Coffee also has 4 signature menu items. They are the Vietnamese Cold brew, Coco for Mocha, Sweet Cream Vanilla Cold brew, and German Chocolate Cake.
If you're looking for a quick breakfast, lunch, or snack to go along with your coffee they have Acai Bowls that start at $10, sandwiches, delicious toast options.
Wanting something smaller, try their bites that include Fresh Fried Donuts or Energy balls.
They also offer some great smoothies starting at $7.95. There is the Green Drink, Peachy Pineapple, and Chocolatey Peanut Butter smoothie.
Their menu has something for everyone and it's the perfect place to come and enjoy a cup of joe and yummy brunch.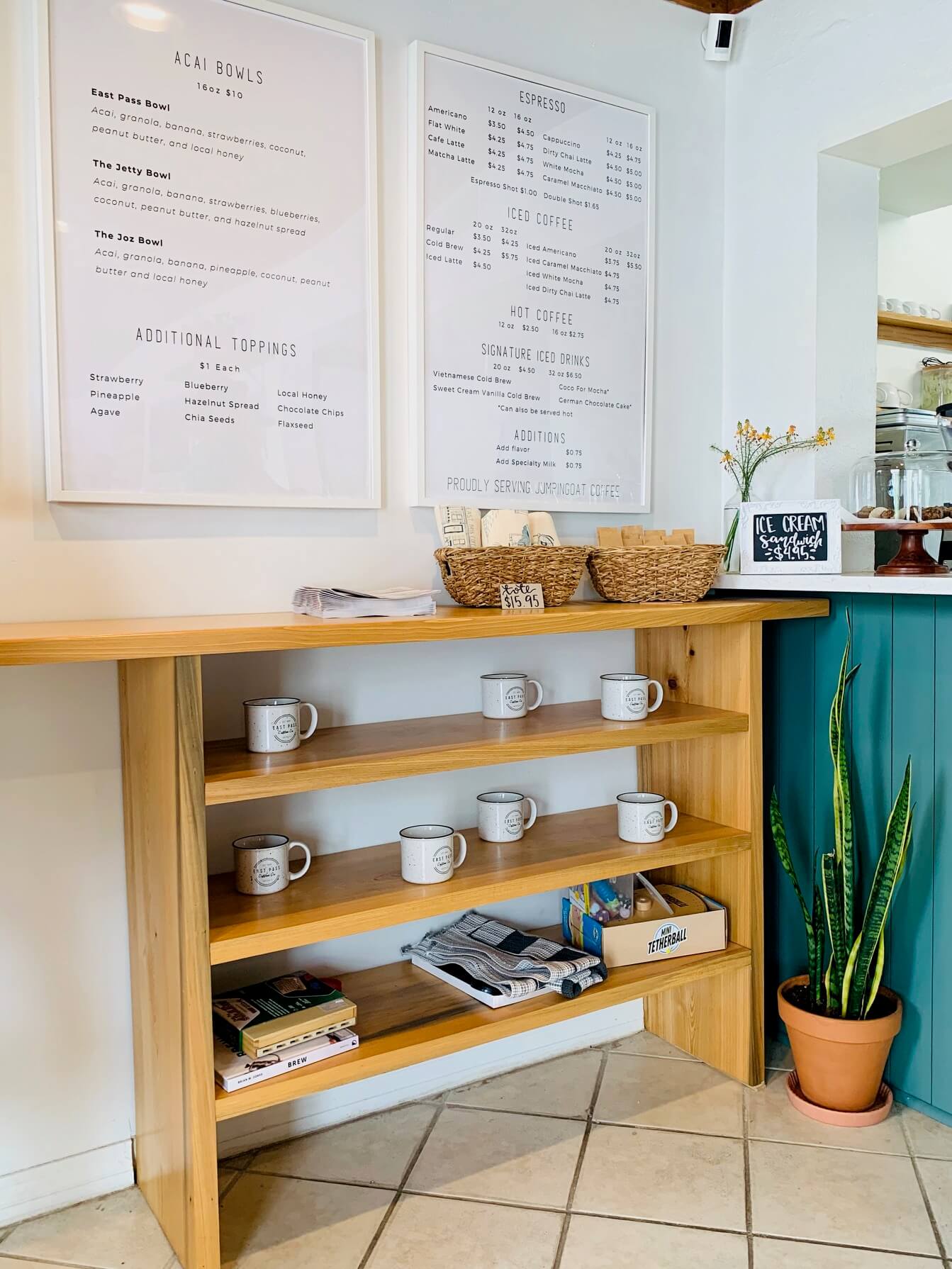 Why everyone needs to go when they're in Destin
If you're the type of individual that enjoys supporting local business, I highly recommend East Pass Coffee in Destin, Florida. The menu is fantastic, the coffee is delicious, and the people are cheerful and always happy to help every customer.
The service we received was quick. We waited only 5 minutes from ordering our drinks until we received them.
Also, if you're looking for a place to hang out and get some work done then bring your laptop or tablet. It's a cute and cozy Coffee Shop that has indoor and outdoor seating to accommodate everyone.
Final Thoughts
We hope to make Destin, Florida an annual family vacation spot, I am confident in saying East Pass Coffee will always be a stop while we are in town.
It's the ideal place to grab a cup of joe with a cute beachy vibe.
Also, supporting local shops means a lot and it keeps the economy going and dreams alive.
Support this Coffee Shop and Pin for later