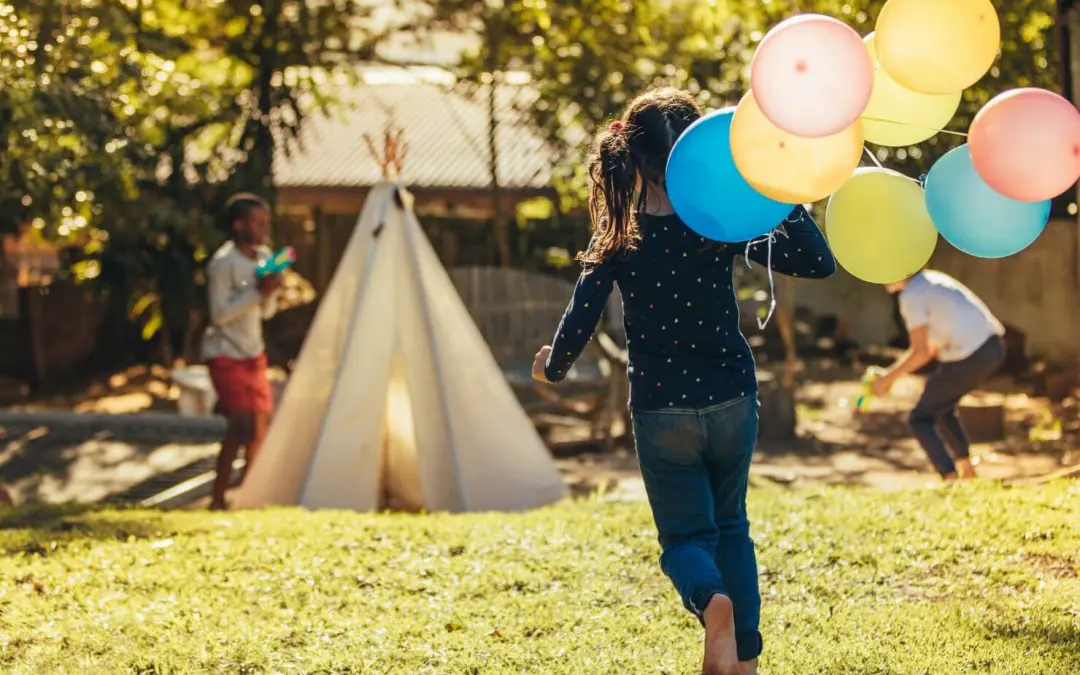 When your family needs a vacation, but you're unable to leave your home then it's the perfect time to do a little backyard camping.
Currently, we are living in a time where all Americans are ordered to "stay-at-home" due to a virus. This order has halted the travel industry and has prevented families from taking vacations and enjoying life as normal.
Now, more than ever boredom is beginning to set in with parents and children if it hasn't already.
We may not be able to all go to the stores or movies, but we can still get outside.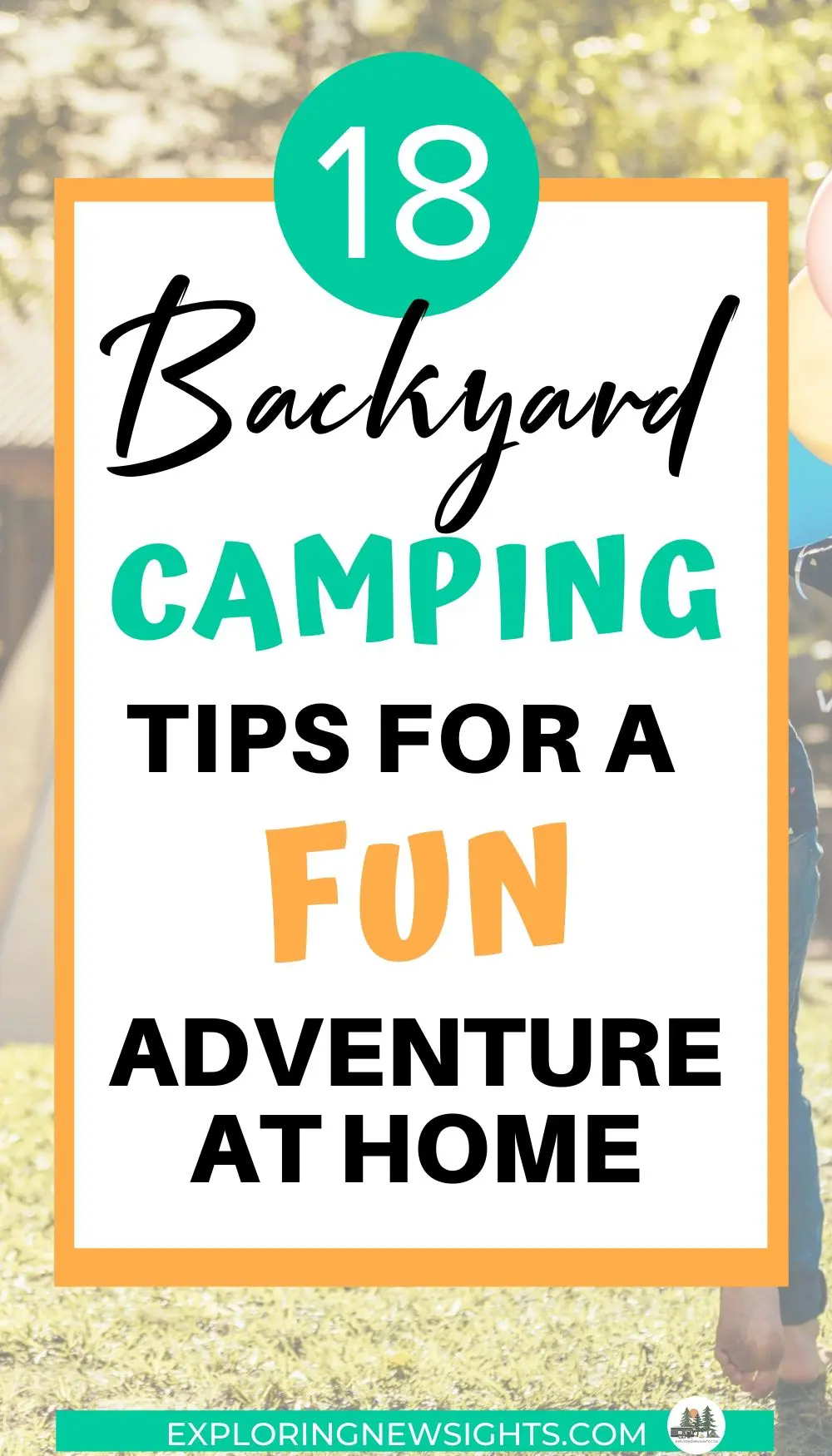 Setting up the perfect campsite in your backyard is an easy way to get outside and still stay safe. Plus, if you forget something, you're still at home!
So, here are some fun ways to set up and enjoy a backyard camping trip with the kids. Get started in making those fun memories, making the most out of this world pandemic situations, while not actually going anywhere.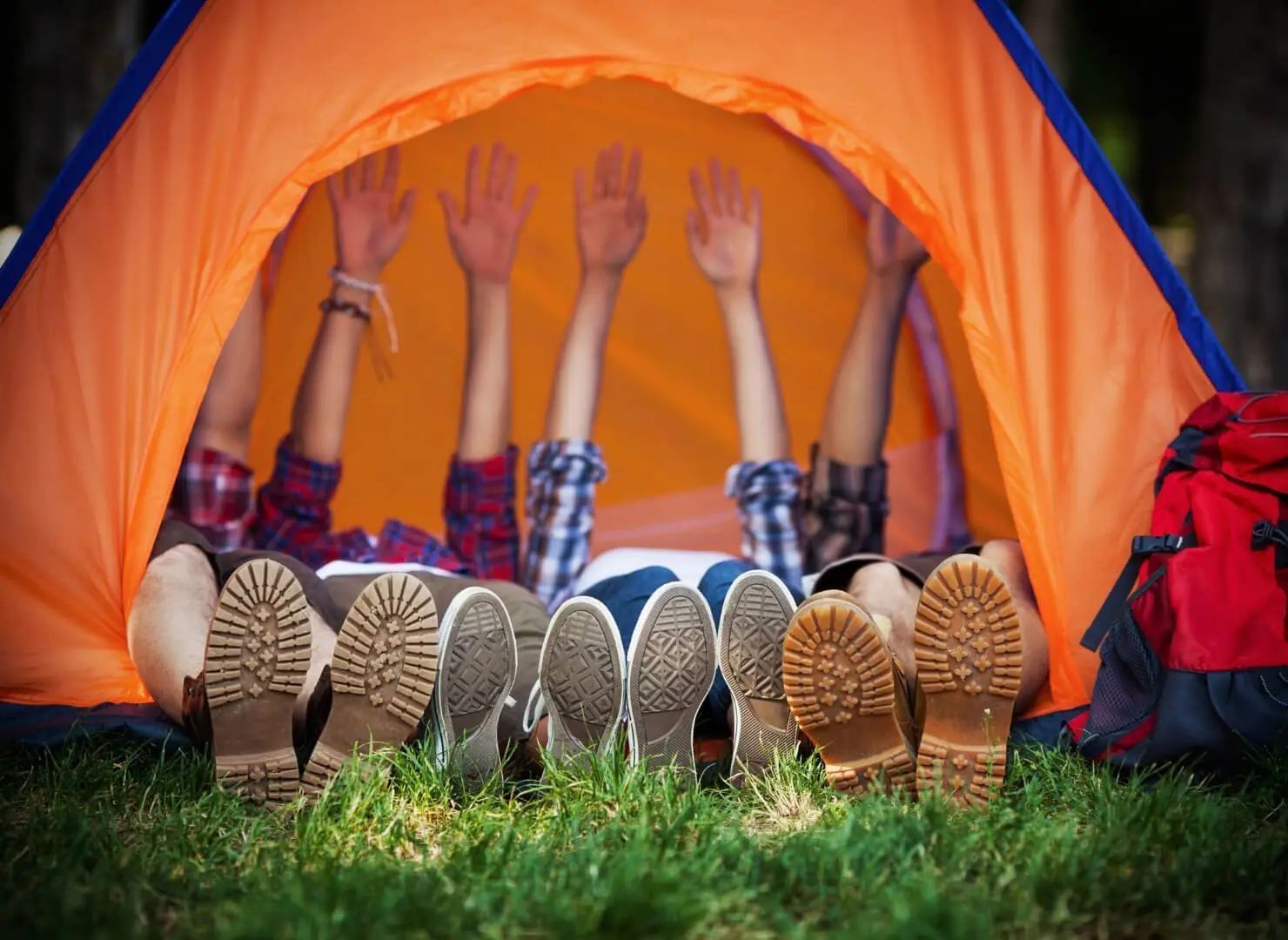 1. Pitch that tent!
Whether you have an actual camping tent or work on making a homemade tent with some sheets and sticks set it up. This is a great opportunity to either teach your kids to set up a tent or use their imagination in finding things to make a tent. Either way, it gets the whole family involved.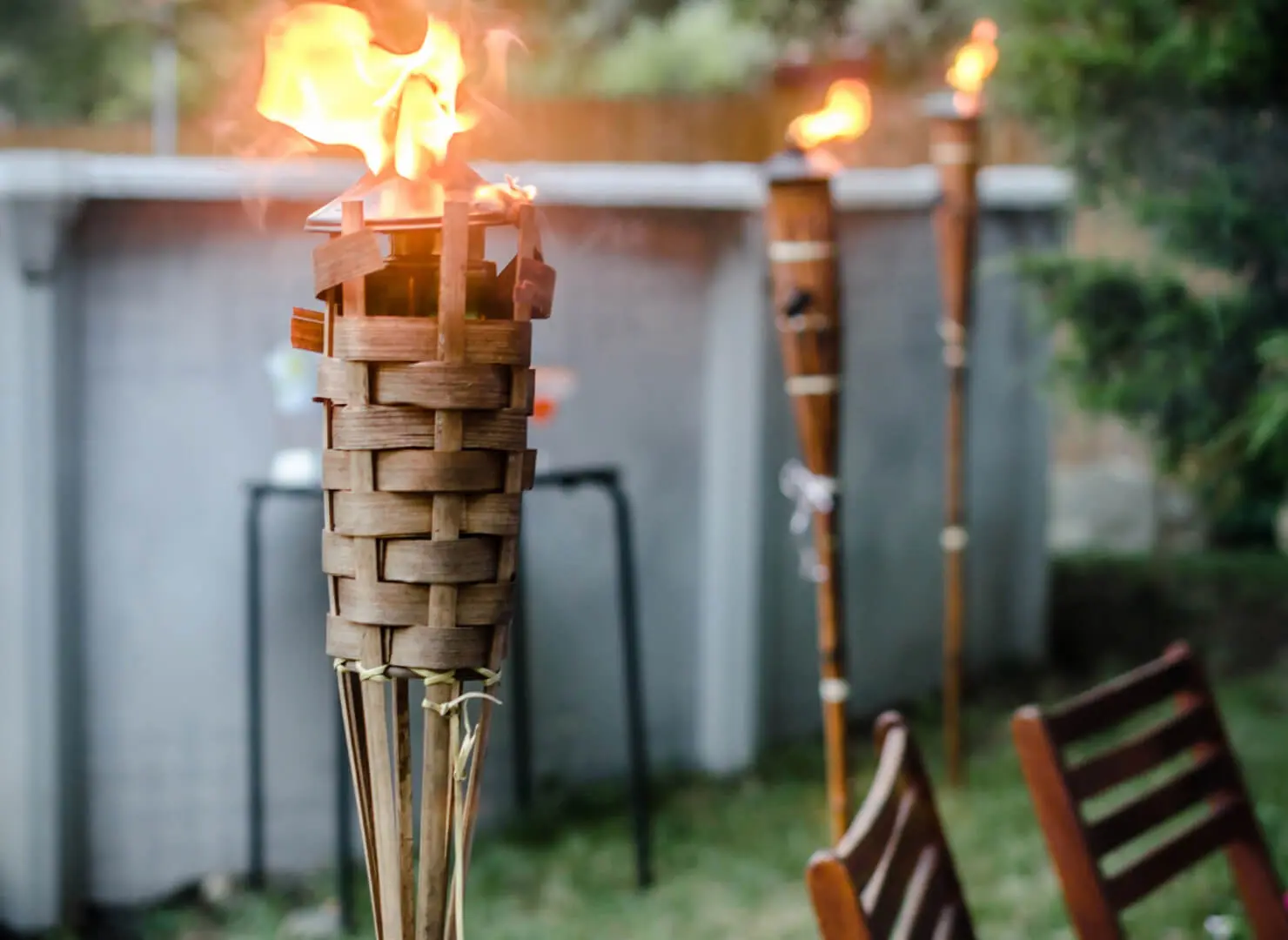 2. Light it up!
If you have tiki torches or patio lights, bring them out and light them up. Even if you don't have those, but you have some holiday lights, those are a great alternative to add some light around your backyard campsite.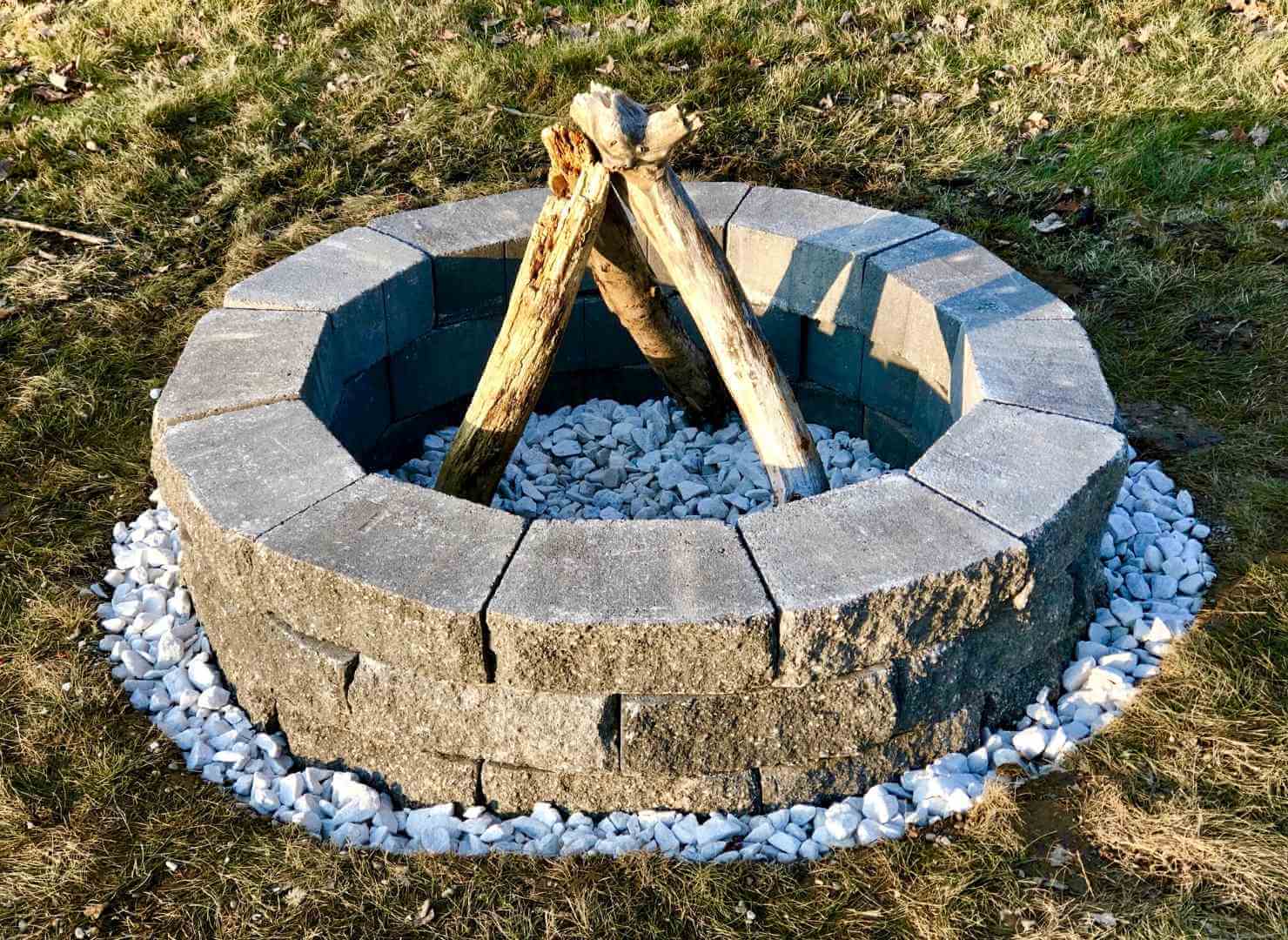 3. Build a Fire Pit
If you already an outdoor fire pit, this is perfect to roast those hot dogs and marshmallows.
However, if you don't have some flagstones to build one and can't get some, that's ok! You can still have the outdoor backyard camping experience without the fire. You can make S'mores and hot dogs inside and eat them outside.
4. Bring out the sleeping bags
Once you have your tent and lights set up, go ahead and make the inside for sleeping cozy and comfortable. You can choose to use sleeping bags if you have them, or (since you're at home) grab some blankets you don't mind being outside and bring them into your tent.
5. Air up the Air Mattress
If you plan on sleeping outside go ahead and get out the air mattress so everyone can sleep comfortably.
7. Pop some popcorn over the fire
Popping popcorn over a fire can be a great and fun experience. You do have to have a special kind of popcorn maker order to do it.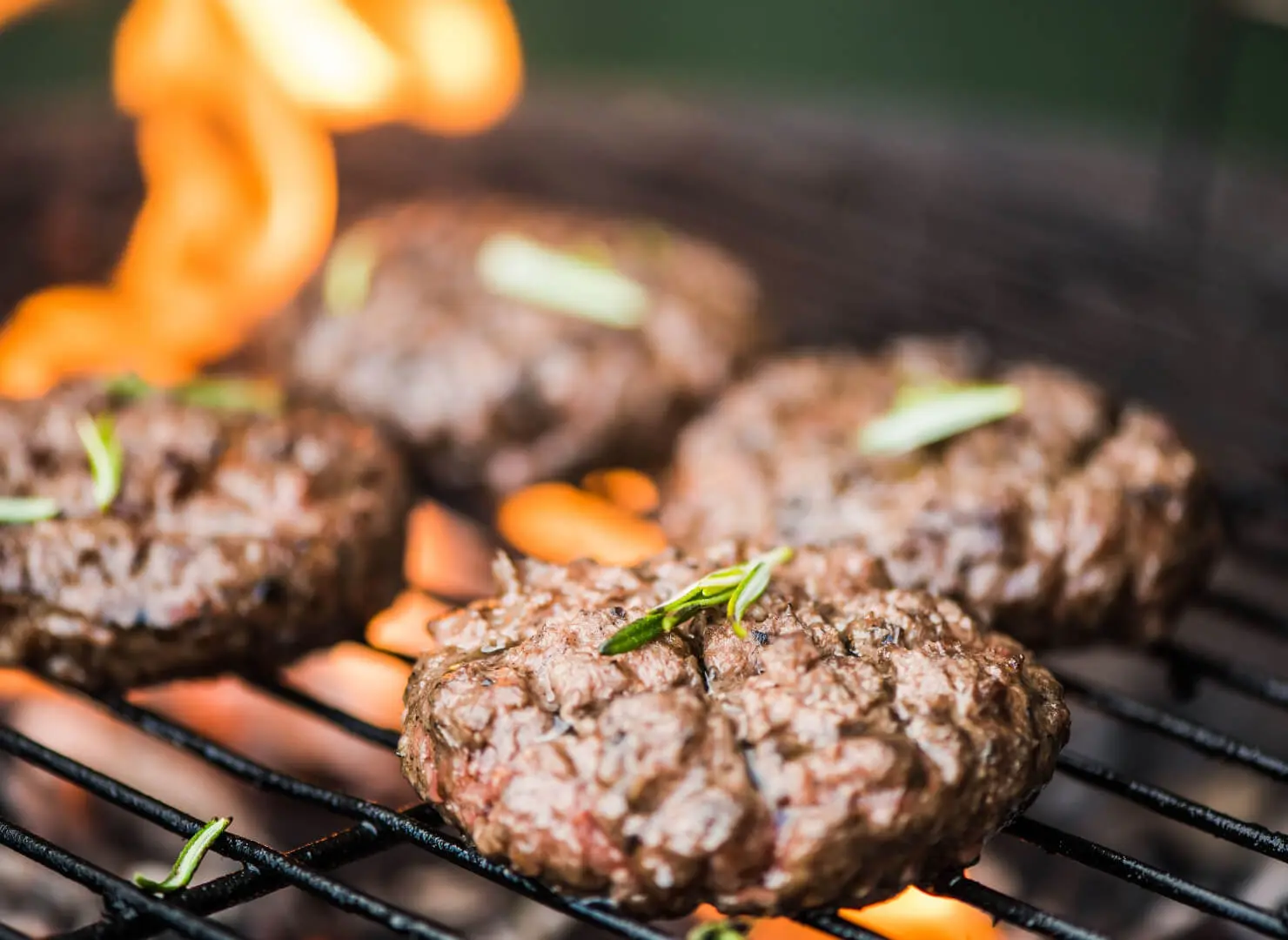 8. Grill some burgers and hot dogs
Make your backyard camping adventure also a dinner experience. Kids love to roast hot dogs on the fire, and the adults can grill up some burgers.
9. Have a cocktail (Alcohol for Adults only)
Chilling outside is great time to relax and have a mixed drink. Of course, this would be for the responsible adults. However, you can bring out some juice boxes or Hot Chocolate for the kids depending on the weather outside.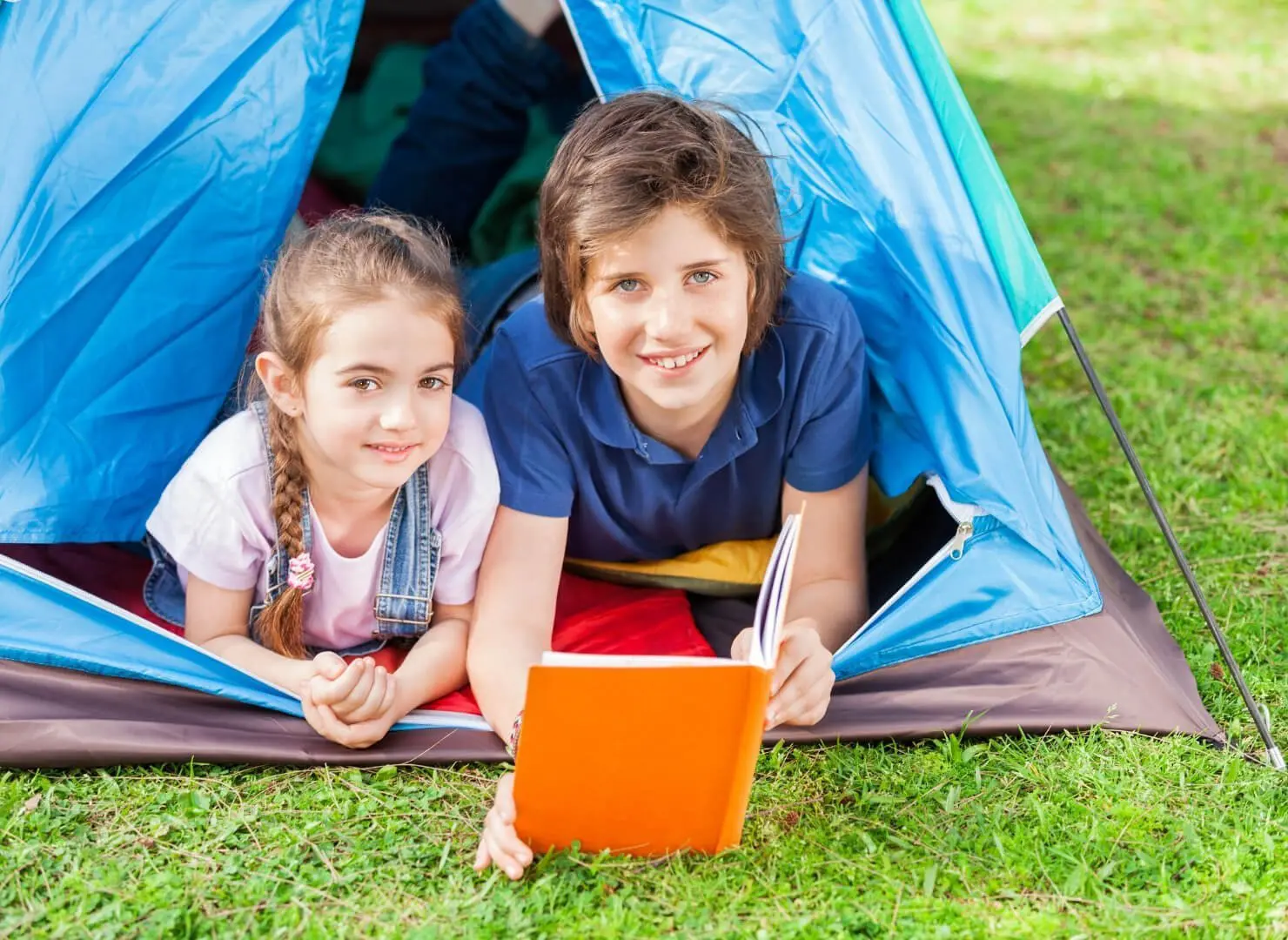 10. Have story time
Kids love story time, especially when camping and sitting around a fire or in a tent. Use this time to engage and tell stories of when you were a kid or grab a good book.
11. Set up an outdoor movie
Having movie time outside is a great thing to do with kids that will bring wonderful memories they will cherish forever. If you don't have a projector, now is the time to invest in one. You will also need a screen or a large white sheet.
12. Sing along songs around the fire
If you've got some musical talent in your family, grab a guitar or even a karaoke machine and have some fun. Sing along songs around a fire is great way to bring everyone together.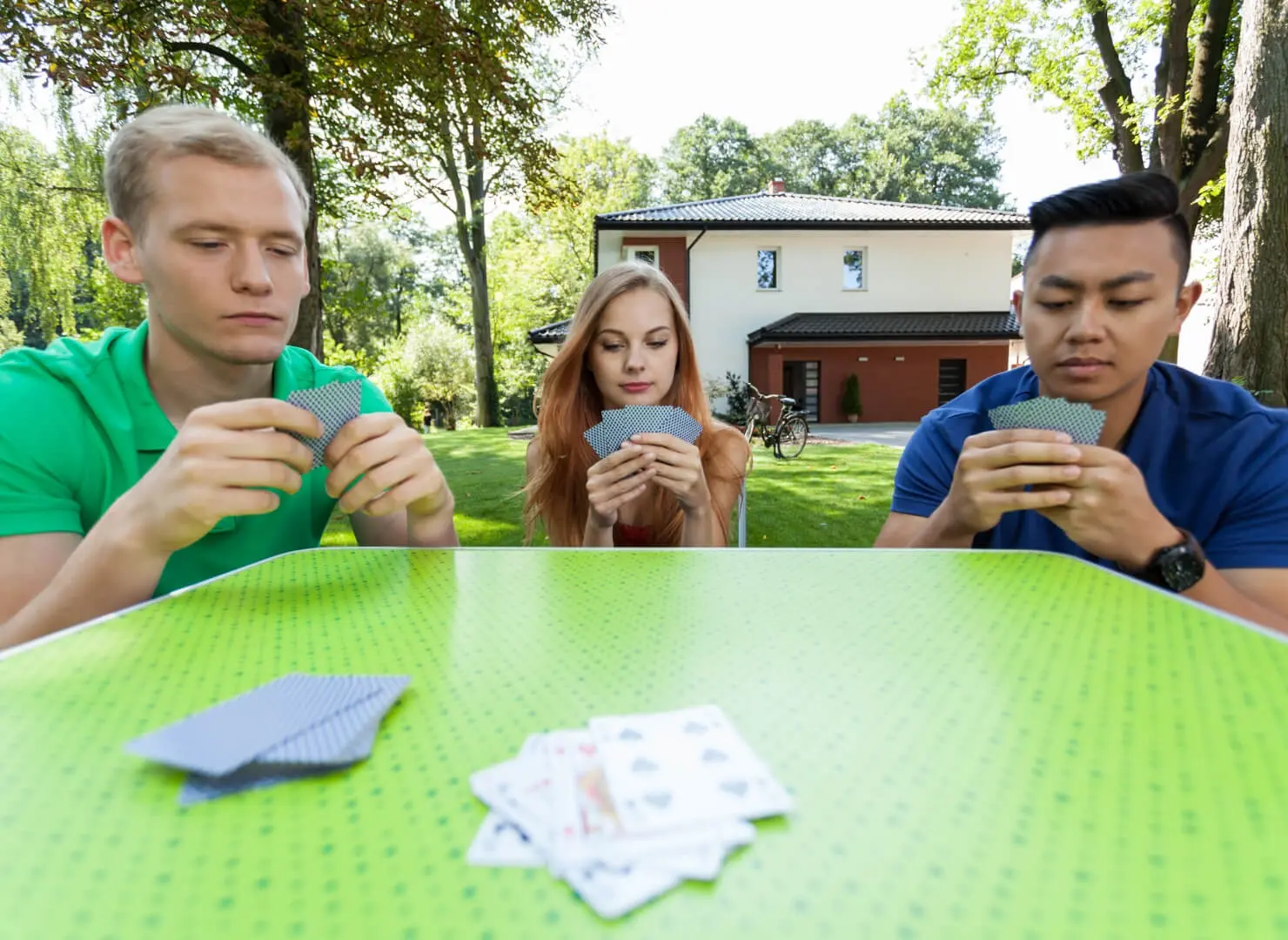 13. Play a board or card game
Bring out the monopoly, candy land, or cards and play some gold-fish. You can set it up in the tent and all sit around and snuggled in your sleeping bags and play.
14. Have a scavenger hunt
This is one of my favorite activities that kids love to play to get them searching and learning to use new skills by thinking critically. A scavenger can be a simple, "Find something blue", or "Find something round".
15. Make a craft
Kids love getting crafty and exploring their creative side. Think of a fun camping craft idea like making camp bracelets or paintings. Whatever you think your kids will enjoy doing.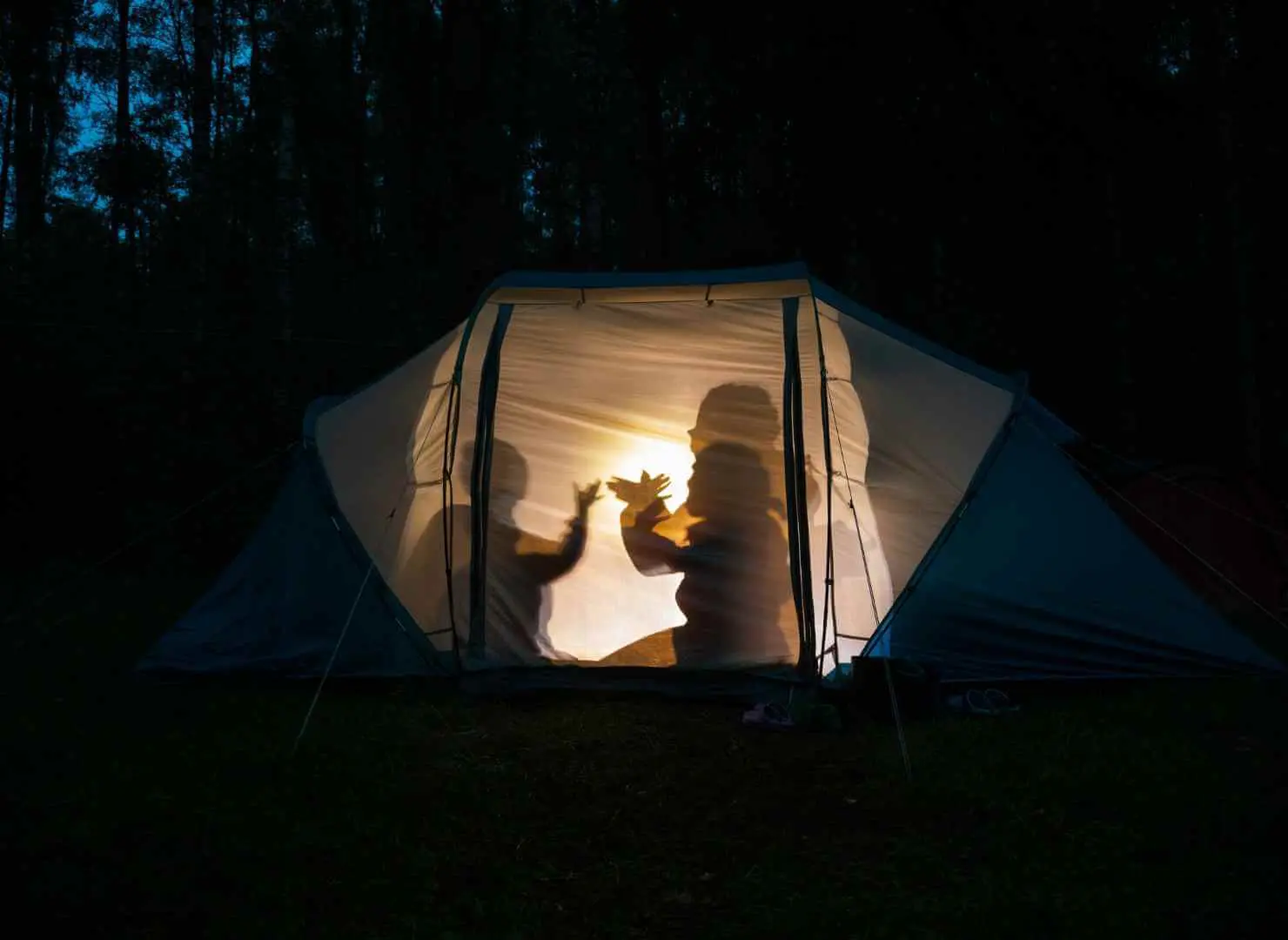 16. Make Shadow Puppets
This is a fun activity for kids to show off some story telling and hand skills. What kind of animals can they make with their hands? You can also start with a craft and cutting out paper animals, gluing them on sticks, and use them to tell a story once it gets dark.
17. Explore your surroundings
Before you set up camp in your backyard, locate a local hiking trail to extend your outdoor adventure. Hiking is a great way to bring some exercise and nature together for everyone. Also, let your kids dig up some worms or explore the bugs that are safe like rolly polly's or fireflies.
18. Star Gaze
When the sun goes down, turn off the lights and just look up to the sky. Try and find the different constellations. If you have a Telescope, now is the perfect time to put it to use.
Additional Tips for Backyard Camping
Don't forget the bug spray. Whether you make your own or purchase some from a store or online, keeping the bugs away even in the backyard is essential. If you're looking for some good Deet Free Bug repellant check out our post on "The Best DEET-Free Bug Repellant".
Also, before planning your back yard adventures, you want to consider the ages of your children. What activities and adventures will keep them having fun and enjoying the adventure?
Final Thoughts
I hope you use this time to create an adventure even if you are stuck at home. Memories can be made no matter where you are at.
Please share this with other families so they can create their own home camping adventures.